Aesthetica Art Prize Exhibition 2023
24 March – 4 June 2023
York Art Gallery, UK | Free entry
Find out more
The 2023 Aesthetica Art Prize Exhibition, a celebration of international contemporary art, returns to York Art Gallery. The 2023 exhibition brings together 21 talented artists in a show that offers creativity as a form of expression, with projects spanning the boundaries of genre – from painting, photography and sculpture to installation, mixed-media and video. These works survey the ethics of representation, mass digitisation, globalisation, diasporic identities and the threats of climate crisis. This year's shortlist of international artists is a testament to shared creativity in a time of rapid change. 
This year's selected artists are: Ada Cotton & Etienne Joseph,  Becky Probert, Bea Last, Caro Williams, Dario Pilato, Debi Cornwall, Gareth Phillips, Hope Strickland, Jacob Talbot, Johanna Marie Schimming, Julia Fullerton-Batten, Kristina Varaksina, Larry Achiampong, Lavinia Keller, Lisa Traxler, Steph Tari Odu, Computational Design & Visualization Lab, Rosie Sherwood, Valentina Ferrandes, Wen Ching Hao and Zoe Childerley.
---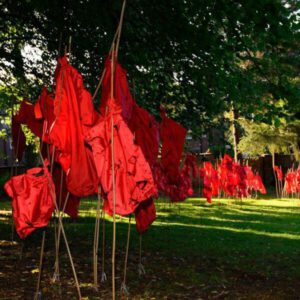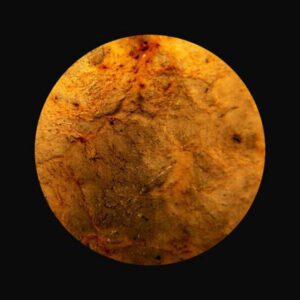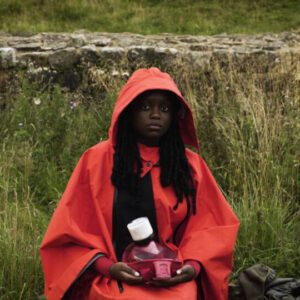 Image Credits
1. Bea Last, The Red Bags, (2022). Repurposed canvas / bamboo / bullet holes. Dimensions variable. 2. Becky Probert, Draugr, (2021). Dimensions variable. 3. Larry Achiampong, Still from Wayfinder, (2022). Single channel 4K colour film. 83 min. Courtesy the artist and Copperfield London.
---
Selected Works
Lavinia Keller's NFMe discloses the invisible impact of technology with a sensitivity that invites viewers to rethink ownership and identity. Her work sits between analogue and digital spaces. It is dedicated to capturing the audience's emotions, which outlast the rapid pace of contemporary media culture. Elsewhere Becky Probert uses the camera as a conduit to question the vastness of outer space. Invisible Planets was created through a close-up photographic exploration of details and patterns within everyday environments. This is reflective of the way that the particles and patterns that make up the cosmos echo worldwide.
Larry Achiampong's Wayfinder dissects ideas surrounding class, gender, cross-cultural and digital identity. The film examines his communal and personal heritage – in particular, the intersection between popular culture and the residues of colonialism. These investigations survey constructions of "the self" through the activity of splicing the audible and visual materials of personal and interpersonal archives, offering multiple perspectives that reveal the deeply entrenched inequalities in society. For the first time the exhibition will also incorporate part of the Artist's Garden behind York Art Gallery with The Red Bags by Scotland-based artist Bea Last. The eye-catching installation is both a reaction to and a statement of issues affecting society at large, such as war, displacement and the climate crisis. There is a contrast between the fragility and strength.
---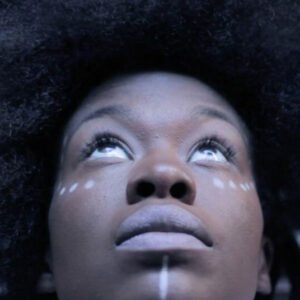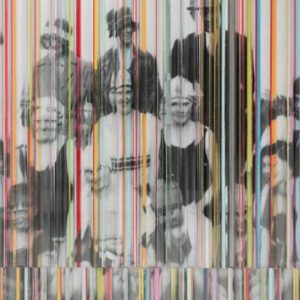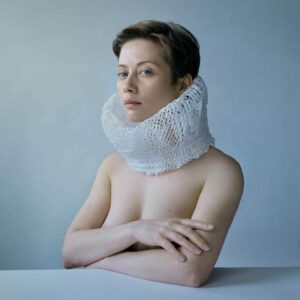 Image Credits
1. Still from Progress (1968), (detail) (2019). Single channel digital video. 23 min. 19 sec. Artists: Ada Cotton & Etienne Joseph. Producer/Creative Producer: Jeffrey Lennon. 2. Wen Ching Hao, from Observation-Station (2021).  3. Kristina Varaksina, Self-Portrait. Queen (2021). Dimensions variable. 
---
Submit Your Work
Aesthetica is looking for artists redefining the parameters of contemporary art. The Prize is open to multiple genres including photography, sculpture, installation, digital media, video, painting and more. Since its establishment 10 years ago, the Art Prize has provided a platform for artists across the globe to showcase their work through publication, exhibition, £10,000 prize money and wider exposure. Our Jury comprises influential art world figures, including curators, academics, gallerists, editors and practitioners whose expertise span across a range of media.Deadline: 31 August.
Enter the Aesthetica Art Prize
---