Art Prize Jury 2024
Since 2007, we have worked with thousands of artists, putting their work in front of curators and gallerists from across the world, including those from Tate Modern, Barbican, Guggenheim, Brooklyn Museum, British Journal of Photography, Creative Review, YSP, Frieze, London Art Fair and more.
We are delighted to present the Jury for the Aesthetica Art Prize 2024. The panel comprises influential art figures, including curators, academics and artists whose expertise spans all media.
---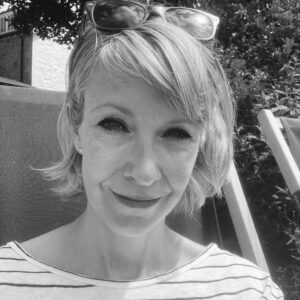 ---
Emma Dean
Curator, BALTIC
---
Emma Dean is Curator at BALTIC, Gateshead. Exhibitions include mid-career surveys of Thomas Scheibitz, Caroline Achaintre, Huma Bhabha and Sutapa Biswas and major presentations by Jesse Wine, Jumana Emil Abboud, Sofia Stevi, Ifeoma U. Anyaeji, Joy Labinjo, and Mounira Al Solh. Emma also leads on BALTIC's residency programme.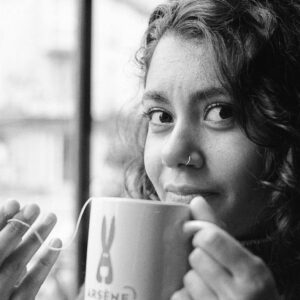 ---
Hope Strickland
Artist
---
Hope Strickland is an artist-filmmaker  from Manchester, UK. Her work concerns the way landscapes inform us of political dispossession and colonial narratives. The 2023 Aesthetica Emerging Prize Winner, Hope's work has been screened at the New York Film Festival, Open City Documentary Film Festival and London Film Festival.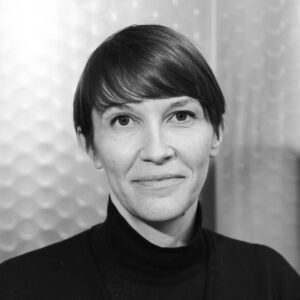 ---
Kay Watson
Digital Curator, Serpentine Galleries
---
Kay Watson is the Arts Technologies Curator at Serpentine Galleries, working with advanced technologies, photography and video games. Recent projects include The Serpentine Podcast and Hito Steyerl, Actual Reality OS. Kay has worked at the Contemporary Art Society, The Photographers' Gallery and Art Night with the ICA.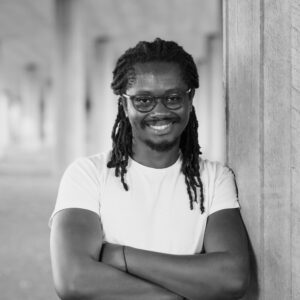 ---
Larry Achiampong
Artist
---
Larry Achiampong is a British-Ghanaian artist. In 2019, he received the Paul Hamlyn Artist award and, in 2020, he was awarded a Stanley Picker fellowship. He has presented projects worldwide, including Tate Britain and Modern, London; The Institute for Creative Arts, Cape Town; Prospect, New Orleans; and the Diaspora Pavilion at the 57th Biennale.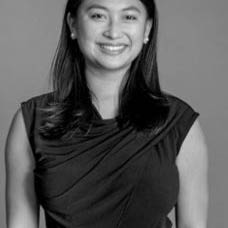 ---
Mary Phan
Curatorial Fellow in Photography, V&A
---
Mary Phan is Curatorial Fellow in Photography at the Victoria and Albert Museum. She has written on documentary photography and film, ecological photography, and postcolonial practices. Currently, she is researching early wildlife photography and contemporary ecological photobooks. Originally from Memphis, Tennessee, she is based in London.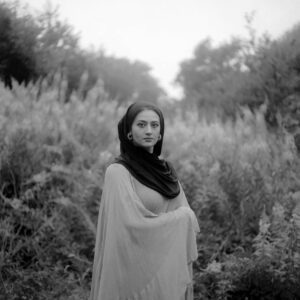 ---
Maryam Wahid
Artist
---
Maryam Wahid is a British-Pakistani photographer looking at womanhood, memory and migration. She has won prestigious awards from Format Festival, Photoworks, The Magenta Foundation, the Portrait of Britain 2018 and 2021 prizes. She was the lead artist for Creative Connections, a project by National Portrait Gallery and Herbert Art Gallery.
---
Melanie Pocock
Exhibitions Artistic Director,  Ikon
---
Melanie Pocock leads Ikon's exhibition programme, publications and off-site projects. She has curated Horror in the Modernist Block (2022-23); solo shows by Mit Jai Inn, Krištof Kintera, James T. Hong, Betsy Bradley, Abdulrazaq Awofeso, and Yhonnie Scarce; and Foreign Exchange, a reimagining of Birmingham's statue of Queen Victoria by Hew Locke RA.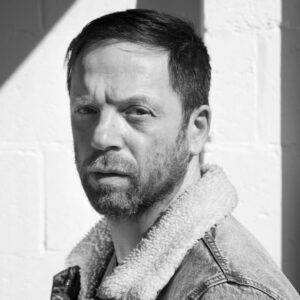 ---
Ori Gersht
Artist
---
Israeli photographer and video artist Ori Gersht explores the relationships between history, memory and landscape. Gersht illuminates the difficulties of visually representing conflict. His works are often Dutch still life paintings. Each image is uncannily beautiful; the viewer is seduced before confronting stark tensions between beauty and violence.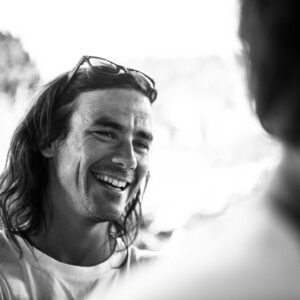 ---
Robin McNicholas
Director, Marshmallow Laser Feast
---
Robin McNicholas is the Co-founder and Director of award-winning creative studio Marshmallow Laser Feast (MLF). MLF investigates the world beyond our senses with creative and technical expertise. Robin has worked on virtual production, installations and live performances, collaborating with The Royal Shakespeare Company, Epic Games and the BFI.
marshmallowlaserfeast.com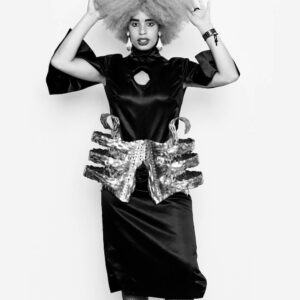 ---
Sadie Clayton
Artist
---
Sadie Clayton is an award-winning artist and innovator exploring the boundaries between art and technology. Fascinated by innovation, Sadie has presented work at the Royal Academy of the Arts, Tate and the V&A. In 2019, Sadie became the first artist to work with the robot Ai-Da at Tate Modern, as part of the Tate Exhange.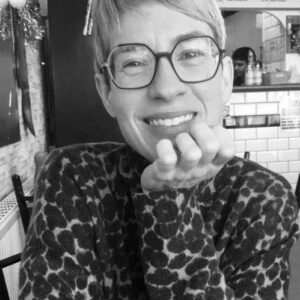 ---
Sarah Martin
Head of Exhibitions, Turner Contemporary

---
Sarah Martin is Head of Exhibitions at Turner Contemporary, Margate. She has curated exhibitions, installations and artist commissions in the gallery and off-site by artists including Laura Ford; Daniel Buren; Alex Katz; Spencer Finch; John Akomfrah; Lindsay Seers and Yinka Ilori.  Sarah studied at the University of Essex and the University of Sussex.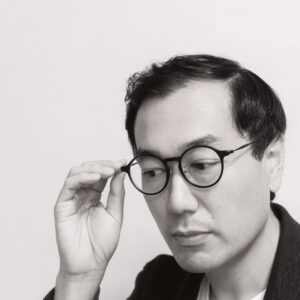 ---
Yuri Suzuki
Artist
---
Yuri Suzuki is an artist, designer and electronic musician. He explores sound and visual language through projects examining the relationship between people and environments. Suzuki questions how both art and sound create personal experiences. He has exhibited in solo and group shows across the world, including Tate Britain, V&A, the Barbican and MoMA. 
---