Aesthetica Art Prize Exhibition 2018
18 May – 30 September, York Art Gallery
The Aesthetica Art Prize Exhibition is a celebration of emerging and establishing artists from across the world, inviting audiences to be inspired by a wealth of ideas and perspectives. From Photographic & Digital Art and Painting, Drawing & Mixed Media, to Three-Dimensional Design & Sculpture and Video, Installation & Performance, the works included in this year's presentation come from diverse locations such as Australia, Belgium, France, Germany, Italy, Lithuania, Norway, Singapore, the UK and the USA.
As the world is increasingly shaped by surveillance and data collection, the human condition has become one of rehearsal and performance. Exploring the wider effects of over-consumption, media stimulation and emotional disconnection, the artworks presented in 2018 call into question new modes of communication, offering reflection upon the era of post-truth, where human autonomy can be reduced to calculable, predictable patterns of behaviour.
Each piece draws upon social and political structures to question the value that we place on the world around us. From global financial systems to technologies that replicate nature, the diverse subject matter included in this year's presentation holds innovation at its core, defining the vocabulary for the 21st century.
Main Winner: David Birkin
Emerging Winner: Electra Lyhne-Gold
Lunchtime Talks at York Art Gallery
Led by artists, curators and academics they offered an insight into current themes in the art world.
Visitors can further their appreciation of contemporary art through attending talks held at York Art Gallery.
Future Now: The Aesthetica Art Prize Shortlist
Friday 18 May, 12:30pm, 14:30pm

---
The 2018 shortlist will discuss the work on display, shedding light on photography, painting, sculpture and installation. As part of Creativity and Wellbeing week, a national initiative to promote engagement with the arts, speaker Griselda Goldsbrough addresses a range of contemporary themes including, the impact of digital life in the 21st century.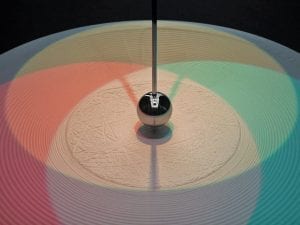 Navigating the Aesthetica Art Prize Exhibition
Thursday 7 June, 12:30pm
---
Griselda Goldsbrough, Curator, leads an engaging tour around the Aesthetica Art Prize Exhibition, identifying the key themes and techniques present in the 2018 shortlisted works. The talk highlights modes of representation and interpretation used in the show, looking to how the practitioners use art as a mechanism to understand the world around us.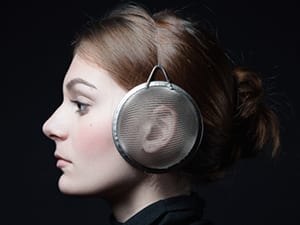 Creating Successful Strategies
Thursday 21 June, 12:30pm
---
Cherie Federico, Director of the Aesthetica Art Prize, discusses the role that art prizes play in talent development, expanding on the selection process and how they work within the wider industry as a platform for new ideas. Offering insight into how prizes and awards lead to further opportunities, the talk will look at ways to break into the sectors.

Photography: A Part of the Everyday
Thursday 5 July, 12:30pm
---
The image is a signifier of our times. No longer do we say we're having a good time, we take a picture to demonstrate it. There are 1.8 billion images uploaded per day, so what does this mean for the future of photography. How is artwork distinguished from data? Kyveli Lignou-Tsamantani from the University of York addresses the topic.
Curating the Aesthetica Art Prize
Thursday 6 September, 12:30pm
---
Discussing symbiotic relationships between the gallery space and how the exhibited works respond to each other, Griselda Goldsbrough will speak about curating such a diverse range of artworks and how they interconnect. Drawing parallels across the artworks, this session delves into narrative and subject matter.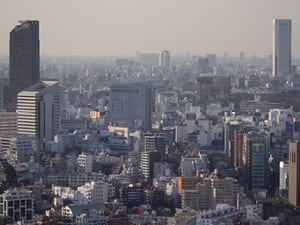 Art of Transformation
Thursday 13 September, 12:30pm

---
Responding to this year's Prize, Kate Simpson, Assistant Editor at Aesthetica, presents a session on how art changes our lives and transforms our experiences both personal and universal. This discussion looks at the artworks individually and as a whole – how they can change our perspectives on current issues through form and concept.
Artists' Film Screenings at 1331
See the shortlisted and longlisted works from the Aesthetica Art Prize on the big screen.
View all the Artists' Films, Installation & Performances in one of York's most picturesque cinemas.
Click here to view the running order. Free entry.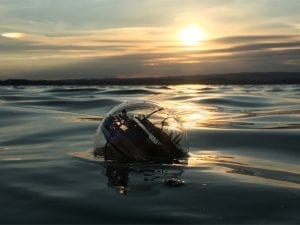 Artists' Films at 1331
1331 Bar & Restaurant, Grape Lane, York, YO1 7HU

---
Alongside a full display of both longlisted and shortlisted works at the Aesthetica Art Prize Exhibition, attend an immersive and all-encompassing showcase of innovative and thought-provoking Artists' Films, Installations and Performances from this year's presentation, held within 1331's independent cinema.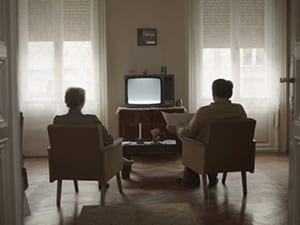 Future Now: The 2018 Shortlist
27 June, 19:00-20:00

---
Presenting the three shortlisted artists working in moving image. Kenji Ouellet's I Am One offers individual perspectives on singularity. Similarly, Electra Lyhne-Gold stages herself in fictional narratives, inhabiting invented personas in Lost in Translation. Lastly, Noemi Varga's The Happiest Barrack considers familial histories.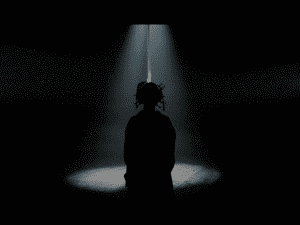 Portraits: People, Places and Procrastinations
11 July, 19:00-20:00

---
Selected from the Aesthetica Art Prize longlist of Artists' Films, these works document the ways in which humanity occupies the spaces around us. Moving from domestic to urban settings, each piece within this inspirational reel looks at the importance of interacting with the landscape on a personal and collective level – considering our place in the world.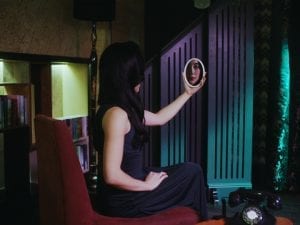 Making a Home
25 July, 19:00-20:00

---
The domestic landscape holds complex emotions at its core: memory, family, identity and culture are just some of the concepts tied into its structures. Curated from a longlist of Artists' Films, this screening offers an introspective and intimate view into personal realms, connecting viewers through impacting and deeply honest narratives.
Global Connections
22 August, 19:00-20:00

---
The environment is increasingly becoming the focus for contemporary artists. With global warming and refugee crises holding precedence and the borders that define cultural identity are becoming strengthened by nationalism, these performances and installations look into urban societies, questioning the roles of spectatorship and privacy.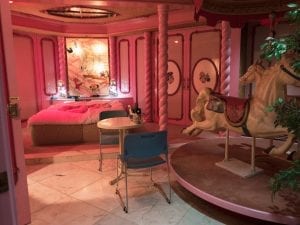 The Human Condition
19 September, 19:00-20:00 | POSTPONED

---
The human experience is ever-changing in today's globalised, digitalised and over-saturated world. From the relationship between dreams and realities to our connection with sexuality and the passing of time, these self-reflective installations and performances offer a lens through which to view the past and the future of ourselves and each other.