Art Prize History
The Aesthetica Art Prize was launched in 2007, five years after the launch of Aesthetica Magazine, as a way to support the next generation of talent across new visual media. It welcomed both established and emerging practitioners to submit pieces on any theme, celebrating innovative works from a range of media. These works were published in the Creative Works Annual. 
In 2013, the prize evolved into an exhibition as well as a publication, presenting longlisted and shortlisted works from March to August in York, UK. Both Main and Emerging prize winners have since been awarded prize money amongst other accolades. The exhibition moved to York Art Gallery in 2017, and has since exhibited works from today's leading practitioners including Magnum photographers, Turner Prize-nominees, RSA Film directors, World Press Photo winners and Prix Pictet nominees.
We have worked with thousands of artists, putting their work in front of a jury of key curators and gallerists from across the globe, including those from Tate Modern, Guggenheim, Brooklyn Museum, British Journal of Photography, Creative Review, British Council, BALTIC, Frieze, V&A, FACT Liverpool and more. The prize attracts thousands of entries from across the globe, from countries including Australia, Belgium, China, France, Germany, Italy, Japan, Mexico, Norway, Singapore, the UK and US.
Our alumni have achieved further exhibitions at Tate Modern, The Photographers' Gallery, MoMA PS1, Foam Amsterdam, V&A, Barbican, Guggenheim Museum, Saatchi Gallery, Centre Pompidou and more. They've won, or been nominated for a range of prestigious awards, including the Prix Elysée, FOAM Talent, the Jarman Award and BIFA awards. They've achieved further publication in The Sunday Times, The Guardian, The Independent, The New Yorker, Plastik and New York Times Magazine.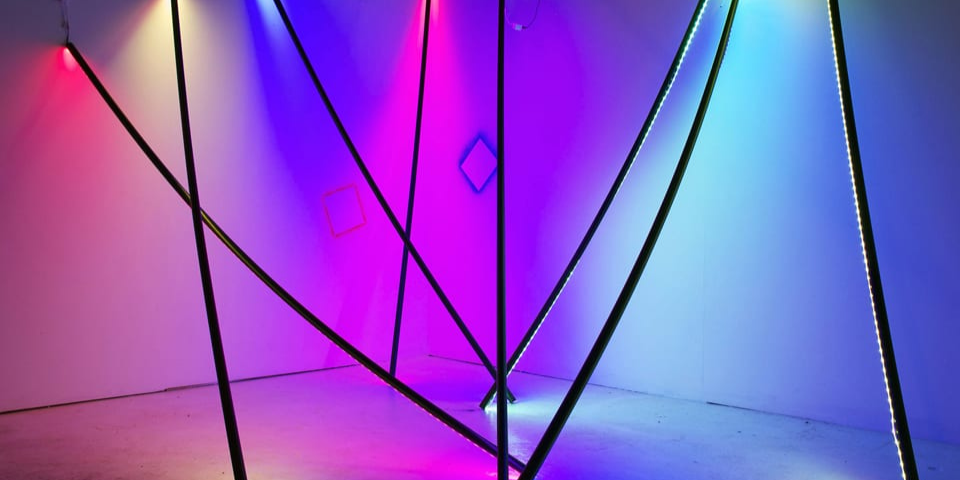 What We're Looking For
The Art Prize is open to works in any genre, and on any theme, however, we are particularly interested in works that reflect upon our ever changing world. We accept entries from artists at all stages of their careers. We celebrate creativity in all its forms – across multiple media including Painting and Drawing; Video, Installation and Performance; Photography, Digital Art & Installation; Artists' Film and more.
Previous exhibitions have posed larger questions about what it means to exist in a digitised, post-industrial landscape, as well as the effects of over-consumption, media stimulation, globalisation, and the climate crisis. We are looking for pieces that challenge us – that redefine the parameters of contemporary art and compel audiences to connect with one another. Winning pieces have reflected upon both social and political structures, questioning the value that we place on the planet and each other. They have pushed the boundaries of form and technique, providing a new set of possibilities and ideas.
To find out more about the types of work that have been shortlisted and longlisted, view our Artists' Profiles here.
---
Awards to Enter
Main Prize
Open to all practitioners working at any level, including students and graduates.
£10,000 prize money for the winner
Group exhibition with the Finalists hosted by Aesthetica
Publication in the Future Now: 100 Contemporary Artists
Editorial coverage in Aesthetica Magazine
Selection of art books courtesy of Prestel
Emerging Prize
Open to current students and artists who graduated within the last two years.
£1,000 prize money for the winner
Group exhibition with the Finalists hosted by Aesthetica
Publication in the Future Now: 100 Contemporary Artists
Editorial coverage in Aesthetica Magazine
Selection of art books courtesy of Prestel

Future Now Symposium
In 2016, Aesthetica launched the first edition of the annual Future Now Symposium – a two-day event coinciding with the opening of the Art Prize Exhibition. The Symposium was launched to bring together key institutions, galleries and publications for discussion surrounding the most pressing issues from today's creative industries, such as The Politics of Representation; How are Exhibitions Programmed ?; and The Business of Art: How the Art Market Influences All.
Through imaginative debates, career advice and cultural engagement, Future Now has developed into a key event in the arts calendar. It provides a platform for idea generation through panel discussions, portfolio reviews and key networking events with representatives from The Art Newspaper, Frieze, Creative Review, Getty Images, Tate, V&A, Foam Amsterdam, London Art Fair, RIBA, Royal Academy and more.
Find out more about the Future Now Symposium here.
---
Images:
1.Squidsoup, Aeolian Light, 2014 – 2015. 10m x 10m x 5m.
2. Liz West, Shifting Luminosity, 2014. Variable dimensions. W 400cm x D 250cm x H 300cm. Photo: Stephen Iles.
3. Stephen Hendee, The Last People, 2013. Courtesy of the artist.