Creative Writing Winners 2019
Shortlisted Poetry and Short Fiction works from the 2019 Prize, were published in the Creative Writing Anthology 2020.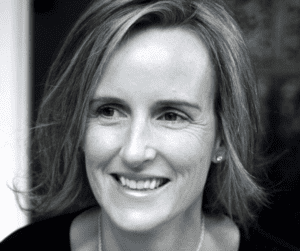 Poetry – Audrey Molloy
On Reaching 45 the Poet Realises She Is Only 23
Audrey is an award-winning Irish poet based in Sydney, Australia. Drawing on multimedia culture, spirituality, and science, her poetry explores aspects of femininity, motherhood and transformation in lyrical verse. Her poetry has been widely published, most recently in: The North, Magma and Mslexia.
www.audreymolloy.com
Follow Audrey on Twitter @Audrey_Molloy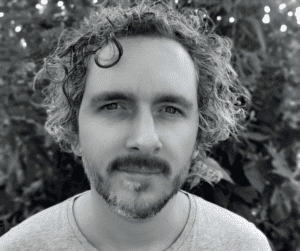 Short Fiction – Sean Gregory
Louish & Benim
Based in West Yorkshire, Sean is a short story writer and novelist. He was longlisted for the Bridport First Novel Prize 2019 and his debut novel will be published by Bluemoose Books in 2021. Louish & Benim is a sensuous story about love, war, loss and betrayal, and about the power of language itself.
Follow Sean on Twitter @pieceofworkco
---
Shortlisted Writers 2019
Amie Sharp – Train at Night in the Desert
Angela Carr – Root and Girl with Child on a Swan's Wing
Angela Gardner – Upgrade to Everything
Audrey Molloy – A Brief History of Smoking
Christine Coates – City Swim
Claire Potter – Four Paragraphs on Winter Swimming
Clare Reddaway – Swimming Away
Dominique Hecq – Fire Relies on the Leaves of Gum Trees
Elisabeth Reidy Denison – Excerpt from "But These Are the Woods"
Ella Frears – Fleet Services and Fucking in Cornwall
Emily Tobin – I Am Not Grace
Fiona Larkin – All His Reasons For Departure
Geoffrey Aitken – Lived Unremarkably
Georgina Titmus – The Hadal Zone
Grainne Tobin – We Wish to Evoke a Sense of the Authentic
Jacqueline Winn – SMALL
Janet Lees – Everything's a Festival
Jeanette O'Shea – Remember
Jennifer Harrison – Garawan
Jessica Fisher – Dishing Out
Jessica Johnson – A Band Apart
Joan Crate – on the road
Joy Holley – When the Person You Love Leaves You in the Night
Julia Merican – Unlucky
Kate Horowitz – Surreal Monogamist
Kate Felix – Sheila's Mine

Kathryn Aldridge-Morris – Bloodstream
Ken McCullough – Instructions
Kent Cruickshank – The Offender
Kevin Maynard – SAMPI
Laure-Anne Bosselaar – Ode to the Schorren and Summer at the Orphange
Magdalena McGuire – The Fall
Maia Cronin – The Modern Ghost and The Medusa Effect
Mark Fiddes – Self Portrait with the State of Texas
Martin Nathan – 18th November 1987
Melissa Studdard – Fascinating the Parts of Us
Miranda Peake – You Sign up for the Printing Class
Natalie Astle – Wisracni's World Wide Web
Philip Webb Gregg – My Father was a Man of the Ocean
Richard Smith – Plan B
Roger Jefferies – Another One
Rushika Wick – 519 People
Ruth Morrison – What is Left
Samual Wright – Rose
Sarah Klenbort – All That Matters
Sharon Kernot – Typography
Sharon Black – The Lean Years and Eriskay Wives
Simon Linter – Hibakusha
Susan Tichy – Imago
Tatiana Johnson – Mothership
Tony Watts – Cantus Arcticus
Wes Lee – New Year's Day: Observation Unit