Creative Writing Winners 2015
Shortlisted Poetry and Short Fiction works from the 2015 Prize, were published in the Creative Writing Anthology 2016.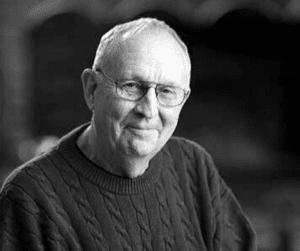 Poetry – Leland James
At the Nursing Home
Leland lives in northern Michigan. He writes full time, punctuated with splitting wood, shovelling snow, and giving readings at libraries and schools. His poems have appeared in publications world-wide and have received numerous international honours. He is the author of three books of poetry.
Read Leland's winning work here.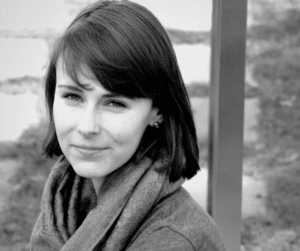 Short Fiction – Jasmine Sky Ruff
Polaroid Venation
Jasmine is a writer living in Vancouver. In 2016 she graduated from the University of British Columbia with a degree in Creative Writing and English Literature. Her play Blue Carotid was produced at the 2016 Brave New Play Rites Festival. She continues to experiment with voice and form. 
Read Jasmine's winning work here.
---
Shortlisted Writers 2015
A C Clarke – Suburban Wodwo
Alexandra Strnad – Crossroads and Waiting in Lodi Gardens
Allison Browning – Bones
April Bo Wang – Renaissance Men
Becci Louise Fearnley – To The Ten Percent
Ben Johnson – Bitch Scent
Brenda Saunders – Rothko in New York
Cal Revely-Calder – ignite
Carolyn Moore – Lars Poetica's Druthers on the Next Beast Laureate
Carolyn Kreiter-Foronda – Two Voices: Diego and Calla Lilies
Catherine Edmunds – The London Season
Catherine Ford – The Something Bad
CJ Atkinson – liminal
David Mathews – K
David Yerex Williamson – Northern light
Davnet Heery – Lepus Hibernicus
Debi Hamilton – The Singing Bone
Don Hogle – During the Winter
Douglas Bruton – Da and Dancin and Boys These Days
Frances Olive – Rhapsodie de Fruit
Geraldine Clarkson – caress
Gillian Wallace – It Happens Every Morning
Grace C. Ocasio – Bennett Sisters React To Rosa Parks's Stance
Heather Pearson – Mathematics
Ian Crockatt – Water Witches
James Dufficy – Public Service Announcement
Jan Heritage – Knots for Climbers
Jonathan Greenhause – Typical Train Ride through France
Jonathan Pinnock – Adagio Assai
Jordan Mounteer – Liminal
Jo Riccioni – Can't Take the Country Out of the Boy
Julie Hayman – Little Birds
Laura Foley – Herculean
Lucy Brydon – Return to Me
Lucy Ryan – Breathe
Luisa A. Igloria – In the hotel with thin walls and the name of a poet
Mara Adamitz Scrupe – Groundhog Laws of Contiguity
Marilyn L. Taylor – The Blue Water Buffalo
Megan Hunter – Selfing
Michael McIrvin – Noir Love Song
Niamh MacCabe – The Good of it All
Nick Makoha – The Dark
Pauline Rooney – Counting Strokes
Rebecca Fisseha – What Grows
Rebecca Parfitt – How to Wear a Suitcase
Ríona Judge McCormack – Stafford Street
Rita Ciresi – Maybe the Mermaids
Roberta Lowing – Other Lives, Not Our Own
Rosalind Hudis – Isinglass
Sally Spedding – Madame Crustace
Sandra Kasturi – A Man in His Car, Beside His Beautiful Wife
Sarah Rice – Speaking bluntly
Stav Poleg – What time
Sue Proffitt – Sea-Watching
Tendayi Bloom – Cheese
Thomas Wadsworth – Endeavour
William Leo Coakley – La Cité des Poètes