Creative Writing Winners 2014
Shortlisted Poetry and Short Fiction works from the 2014 Prize, were published in the Creative Writing Anthology 2015.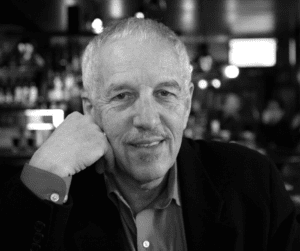 Poetry – Charles Fishman
Snow is the Poem Without Flags
Charles's books include The Death Mazurka (1989), an American Library Association Outstanding Book of the Year; Chopin's Piano (2006) and In the Path of Lightning: Selected Poems (2012), all recipients of the Paterson Award for Excellence in Literature; as well as two major anthologies.
Read Charles' winning work here.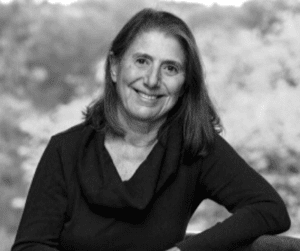 Short Fiction – Corinne Demas
Thanksgiving
Corinne is the award-winning author of over thirty books for adults and children, including five novels (most recent: The Writing Circle and Returning to Shore), two short story collections, and a memoir. She is a Professor of English at Mount Holyoke College and a Fiction Editor of The Massachusetts Review.
Read Corinne's work here.
---
Shortlisted Writers 2014
Layla al Ammar – The Lagoon
Charlie Atkinson – When all of this is over…
Tess Barry – My Mother as Walden Pond
Bob Beagrie – Rift Woods
Isabel Bermudez – Cow Parsley
Sharon Black – Sisyphus
Emma Bolden – EPITHALAMIUM
Angela Bridge – Wolf Whistle
Mark Wilson – You
A C Clarke – Pandemonium
Geraldine Clarkson – The Dancers on Graves
Daniel Roy Connelly – The simple transition from ski-jump champion to rockstar
Ruby Cowling – Edith Aleksander
Joan Crate – Invisible Sometimes
Andrew Dutton – Our Helpless Years
K M Elkes – Mary Siobhan McConnelly
Carol Farrelly – The Quicken Tree
Cliff Forshaw – Cranes
Tom Gatehouse – Widower's Lament
Jo Gatford – Someone Else
Albert De Genova – The night the wind
Claire Gleeson – Next of Kin
Rhoda Greaves – Mackerel for Tea
Gabriel Griffin – Et in Arcadia Ego
Sy Hakim – Once…Sheila
Pamela Herron – 42 Days
Christine Herzer – Recovery
Paul Hetherington – Furniture
Gaia Holmes – Rain Charm For Stirling Street
Roisin Kelly – The Memory of Touch
Wendy Klein – The Reckless Sleeper
Wes Lee – You wait for your loneliness to be looked upon
Janet Lees – We two girls together singing
Angie Lewis – Acceleration
Roberta Lowing – Voyagers
Kevin Mills – Charta Pergamena
Colin Montfort – Etiquette For Imperfect Pedigrees
Lizz Murphy – A Woman's Work
Tom Murray – I'm Not There
Toby Norways – Second Coming
Stav Poleg – Another city
Marcia Popp – the music lesson – december 1943
Angela Readman – To Catch a Fisherman
Eléna Rivera – In White
Brenda Saunders – Inside Edward Hopper
Laura Jan Shore – The Interrupt
Andrea Stephenson – The Girl I was
Alexandra Strnad – Pilgrims
Joyce Sutphen – The Zeitgeist
Jessica Temple – Bearing
Pete Thompson – Spurn
Grainne Tobin – Ulsterbus Double-decker, Bog and Swan (Warning: Conditions May Change)
Molly Vogel – Lessons on how to understand a famous painting
Steve Wade – No Understand Nothing
Judy Walker – Mrs Murphy and Mrs Matthews
Andrea Watts – Bridges
Tony Watts – The Bright Room
Vincent Wood – Splatter