COP26 is now underway in Glasgow. The 2021 United Nations climate change conference sees world leaders arriving in Scotland for 12 days of talks. It's a pivotal moment in the fight against environmental crisis – "the greatest risk facing us all." To mark this occasion, we collate five features from previous issues of Aesthetica, each demonstrating connections between art and the natural world. These artists make the impact of human activity visible: interrogating rising sea levels, depleting ocean life and pollution.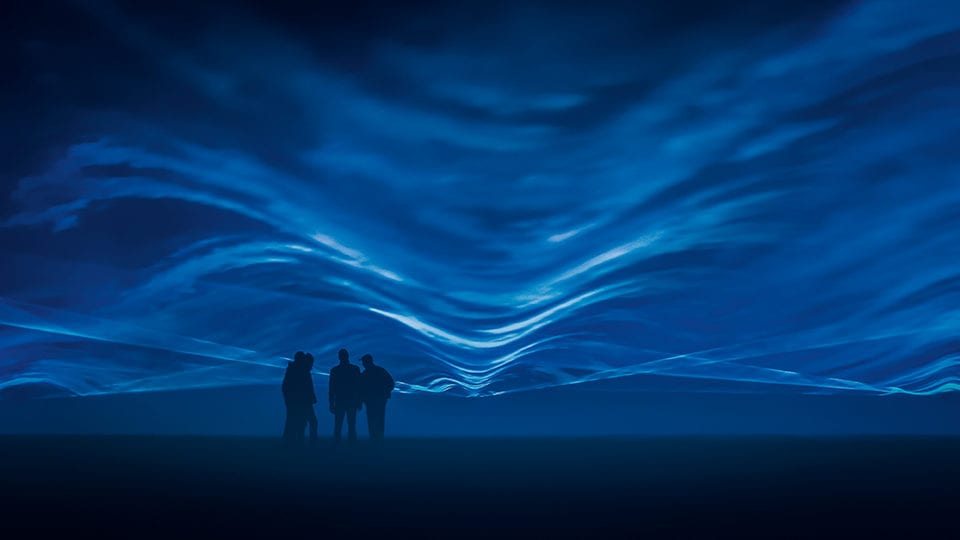 Tackling Crisis through Design
Installations that clear the air, light waves that reflect upon rising sea levels, a net that cleans up space junk: this is the work of Daan Roosegaarde. "I'm on a mission for clean air, clean atmosphere and creativity," he says, building a world of possibilities where solar-powered stones or smart coatings illuminate bike paths and highways, ancient algae light up streets, smog becomes jewellery and space debris turns into fireworks. Seeking to reverse humankind's destructive tendencies by rendering the otherwise intangible forces of nature visible, this citizen-artist manages to invite contemplation as well as call for action.
Click here to read the full feature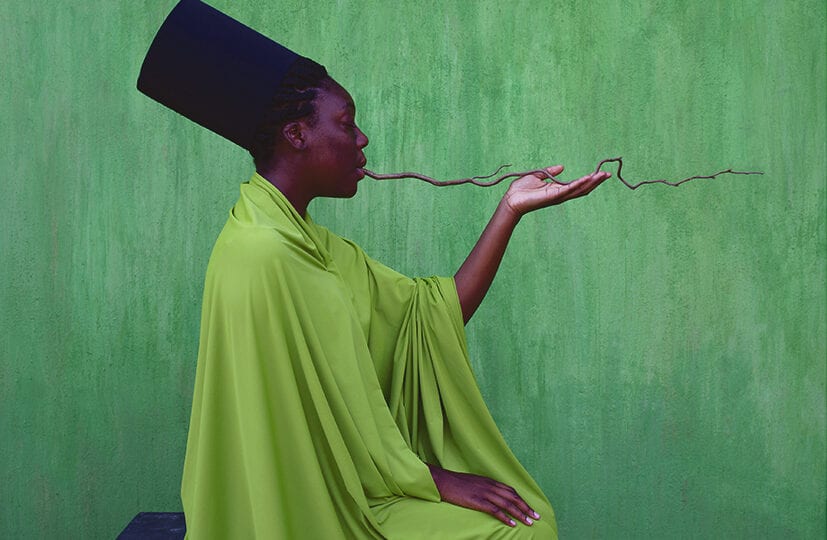 Photography and the Environment
"Humanity and nature are intimately interconnected," says Italian-Senegalese photographer Maïmouna Guerresi (b. 1951). "It makes sense that the fate of our planet is influenced by the actions of individual people. The desertification of the environment corresponds to our spiritual desertification, just as interior pollution is reproduced on the outside – on the planet." Guerresi is speaking about the series Beyond the Border: A Journey to Touba, one of 12 shortlisted for the 2020 Leica Oskar Barnack Award. What's most striking about the award is the fact that it celebrates work focused on the environment – and always has. 
Click here to read the full feature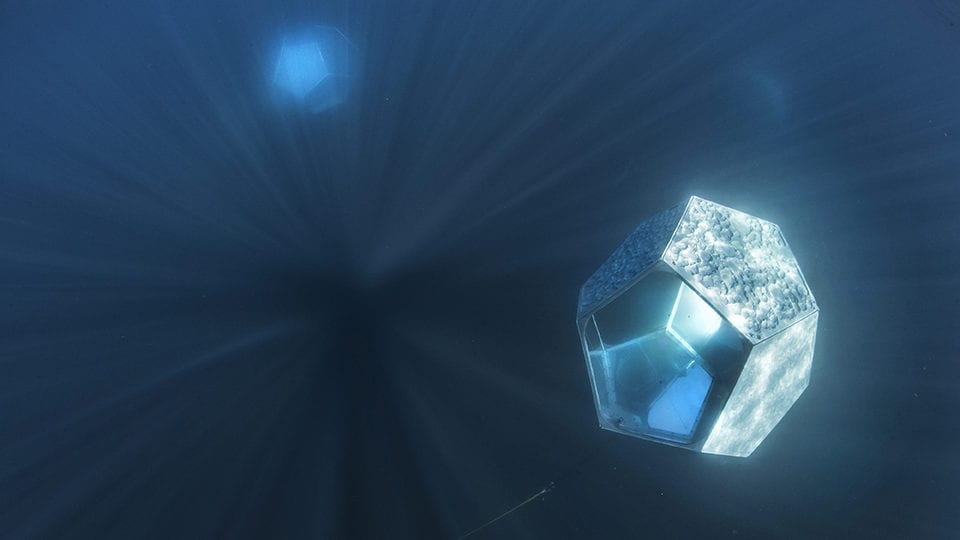 Protecting Ocean Health
If the oceans die, so too does humanity. Our time on Earth would be over. Even so, there are more threats to marine and coastal health than at any other time in history. The pioneering biologist and explorer, Sylvia Earle, put it succinctly: "No ocean, no life. No blue, no green. No ocean, no us." The seas are a vital part of the global ecosystem. Parley for the Oceans is a non-profit organisation takes charge of ocean health through major collaborations with artists and designers, promoting plastic-free lifestyles.
Click here to read the full feature
Picturing Human Impact
Edward Burtynsky is a Canadian artist known for large-format photographs that depict the effects of industry on the landscape. His images of salt pans, quarries, mines and oil fields investigate humanity's indelible, irrevocable and deeply complex influence on the Earth. "I've always been concerned with showing how we affect the Earth in a big way. To this end, I seek out and photograph large-scale systems that leave lasting marks… We hope to bring our audience to an awareness of the normally unseen result of civilisation's cumulative impact upon the planet. We feel that by describing the problem vividly, by being revelatory and not accusatory, we can help spur a broader conversation about viable solutions." 
Click here to read the full feature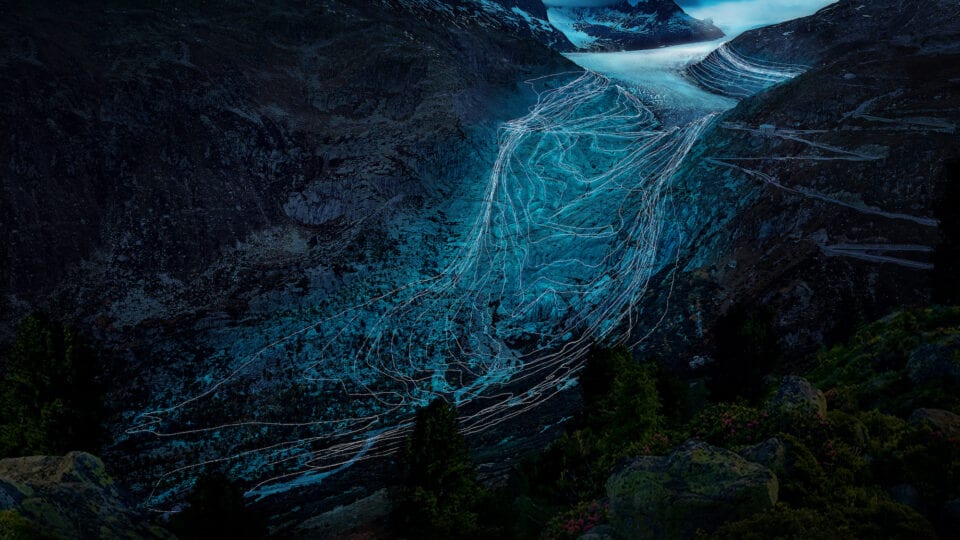 Visualising Climate Data
"Human activities are estimated to have caused approximately 1.0°C of warming above pre-industrial levels, with a range of 0.8°C to 1.2°C. Global warming is likely to reach 1.5°C between 2030 and 2052 if it continues to increase at the current rate." The Intergovernmental Panel on Climate Change (IPCC) released this vital information in a report released in 2018. Google Arts & Culture Lab, in collaboration with the United Nations, commissions online artworks that respond to and interpret climate data. Fabian Oefner's immersive work, Timelines, maps out ever-shrinking glaciers, taking data from the last 140 years. 
Click here to read the full feature
---
COP26 runs until 12 November. Find out more here.
---