This year, Aesthetica marked its 100th issue: a momentous milestone. To celebrate, we're looking back at 2021 through the lens of our most recent cover photographers – practitioners creating innovative photomontages, surreal self portraits and vibrant colour schemes.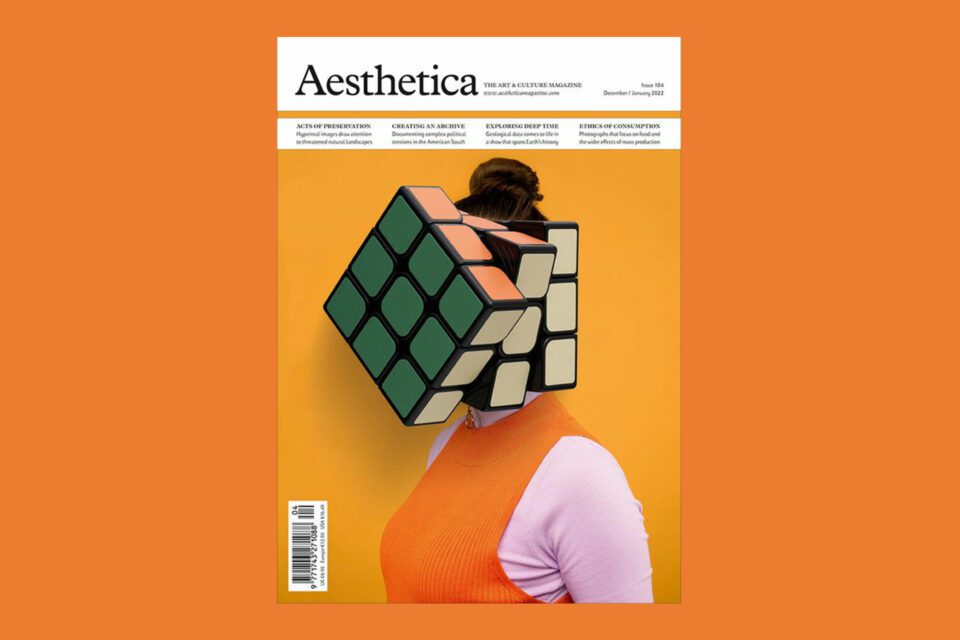 Issue 104 | December / January 2022

Harriet Moutsopoulos (aka Lexicon Love)
"I am drawn to the unsettling, and try to inject it into my work where possible, seeking out connections between humour and tragedy. At first glance, these emotions might not seem to go together, but their relationship is complicated and, ultimately, one cannot survive without the other. It is in combining the two that true magic begins." Harriet Moutsopoulos (aka Lexicon Love) produces digital collages that renegotiate and manipulate the origins of images – provoking, teasing and confusing the viewer. Comedic, yet distinctly satirical, these pieces challenge traditional notions of beauty, whilst tapping into the intimacy, security, and at times, revulsion, that food and eve- ryday objects conjure. Despite broad cultural references, the compositions are based upon subtle visual suggestion. She notes: "I employ a self-imposed ban on using any more than two, and on the rare occasion three, elements."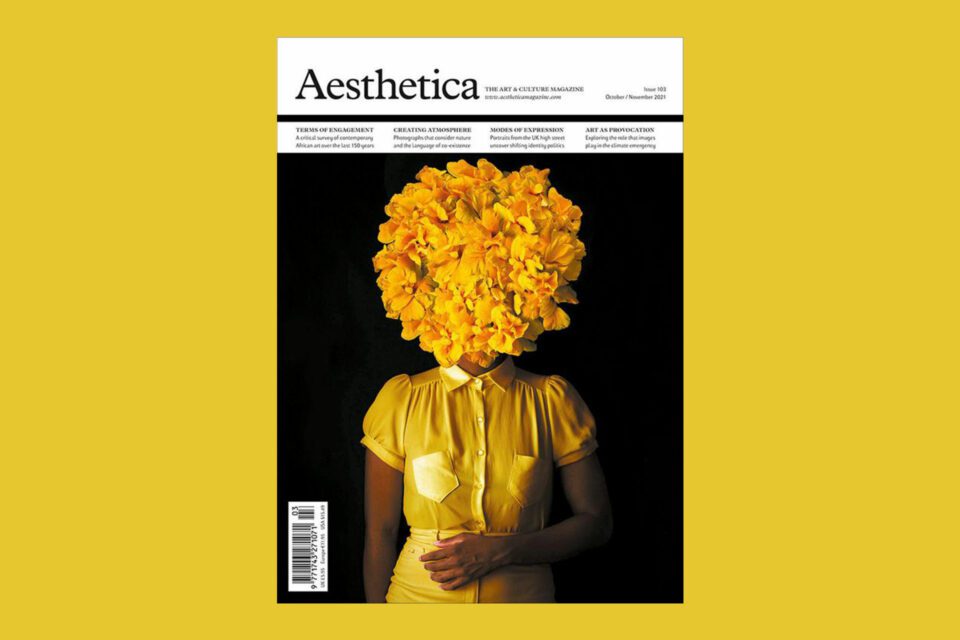 Issue 103 | October / November 2021

Fares Micue
Crescent moons, bending branches, manicured garlands and grouped balloons: these are the objects that characterise the colourful self-portraits of self-taught Spanish photographer Fares Micue (b. 1987). The images are dreamlike, hopeful, and, at times, surreal – the artist's facial features obscured entirely by blooming flowers and folded paper cranes. In these compositions, symbolism is key, with each object placed carefully to respond to the language of the body, as it presents itself to the viewer. Each photograph includes subtle indicators of emotion, as a hand is placed guarding the abdomen, or a head tilts upwards hopefully. Micue notes: "I want my work to be viewed as a whole story condensed into a singular frame." High contrast is also important here, favouring simple compositions with slight differentiations; luminous yellow petals and pillar-box red origami are left to hold focus.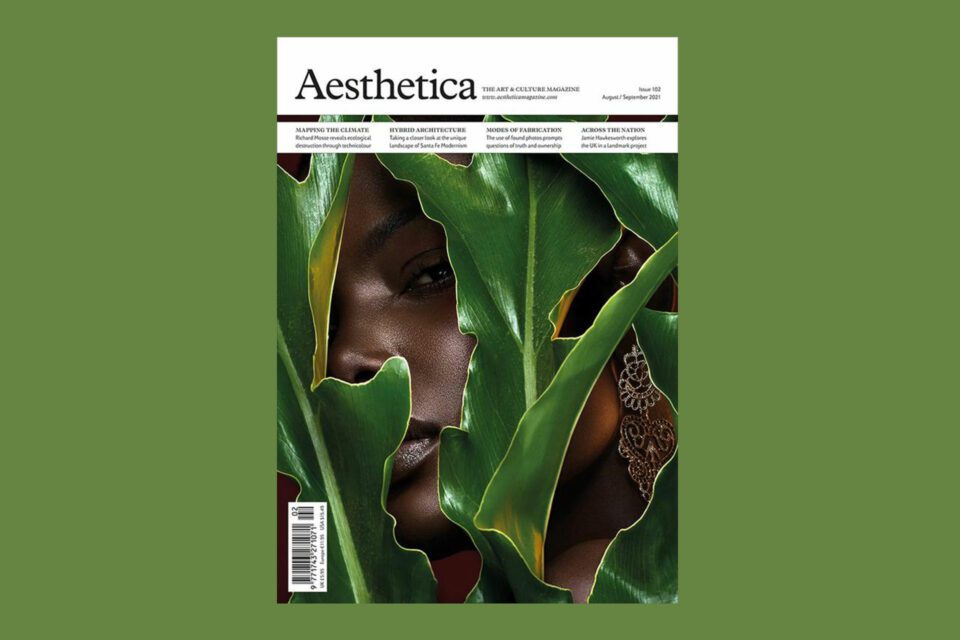 Issue 102 | August / September 2021

Thandiwe Muriu
In January 2021, Thandiwe Muriu was interviewed for UNESCO's Diversity of Cultural Expressions. In the article, she states that "starting out as a professional photographer was not easy. Entrepreneurship is a relatively new path in Kenya, so banks did not offer me a loan. I reinvested the money I earned from shoots to buy equipment. It took me a while to collect everything I needed. There was also a stigma to fight. Many people saw photography as a side job whilst you find a "real career" – Plan C or D at best. It was hard knowing that people thought it was my hobby and I was not contributing to Kenya's development." Muriu has, since then, been widely lauded for her distinctive style, showcasing Africa's unique heritage of cultures and vibrant colour palettes, including being featured as one of CNN's African Voices Changemakers in 2019. The following works are clean, crisp and elegant, demonstrating the skill and vision of a rising star.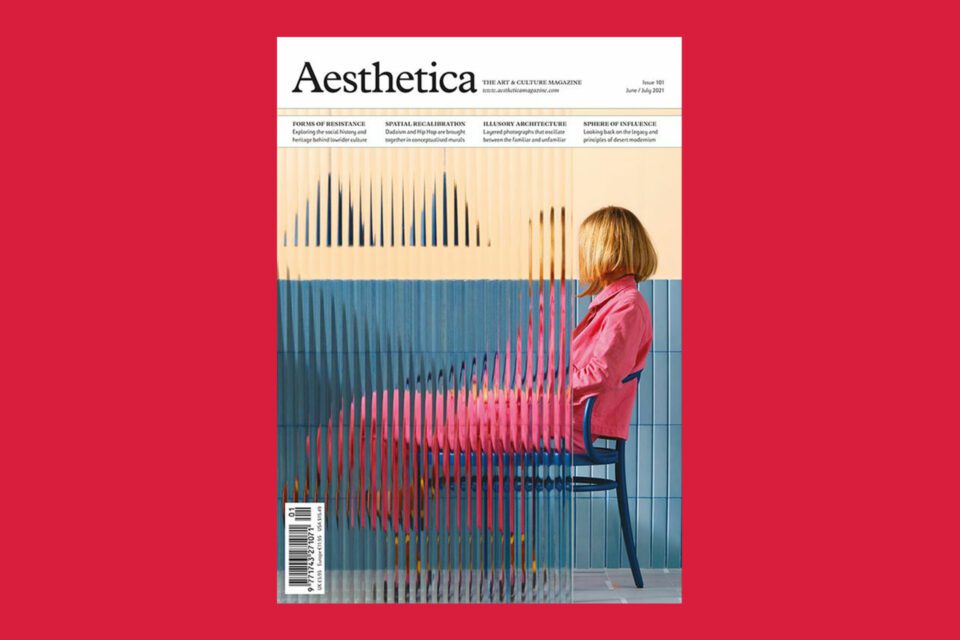 Issue 101 | June / July 2021

Tekla Evelina Severin
Tekla Evelina Severin (b. 1981) is a Stockholm-based colourist, designer and photographer. She is also the co-founder and Artistic Director of Toniton – a new "colour brand" launched in late 2020, focused on the creation of six matching palettes for circulation within the home. Here you will find a smorgasbord of colours and forms, with a range of playful tones spread across walls, counter tops and furnishings. Dusky pinks, forest greens and pale yellows reflect a new interpretation of space, co-ordination and composition – presenting a radical redefinition of the home reminiscent of The Memphis Group and its legacy, from Ettore Sottsass (1917-2007) to Martine Bedin (b. 1957). Severin was recently listed in Dezeen's top 10 architectural photographers. Her clients include Vogue, NCS Colour Institute, Ikea, Sight Unseen, Adobe Photoshop, Levi's, Another Magazine, Elle and Institut Kunst Basel, amongst others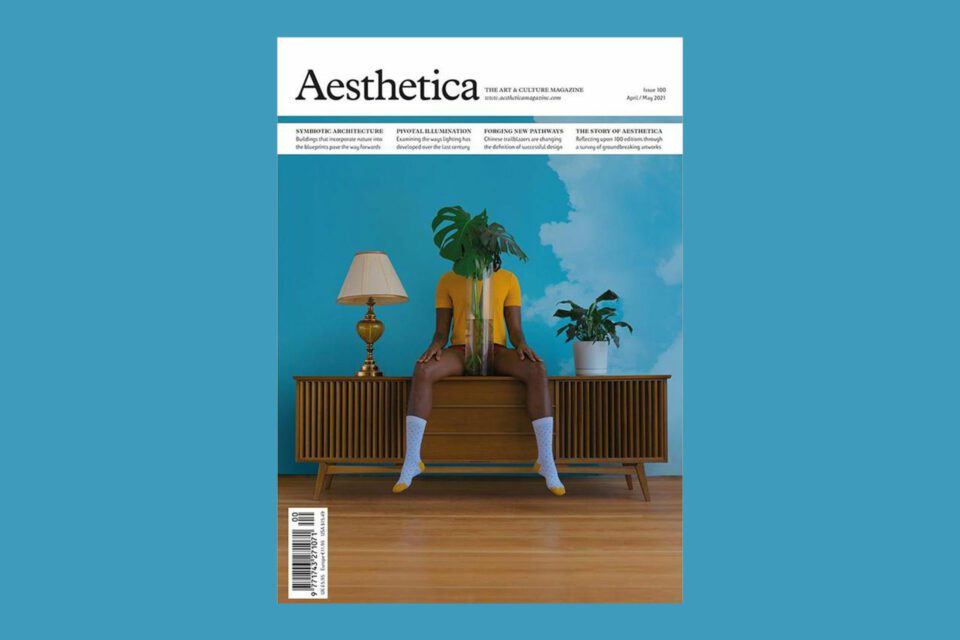 Issue 100 | April / May 2021

Kriss Munsya
Kriss Munsya was born in the Democratic Republic of Congo and raised in Brussels. Here, nestled within a Euro-centric community, he was confronted with his "differences" early on. Discrimination and violence – experienced in early childhood – left a mark upon the artist, shrouding the construction of an authentic identity, and leaving Munsya distanced from a sense of self. The Eraser series translates this experience of detachment and disassociation, providing a critical reflection upon internalised structures. It is a story of change and transformation. Munsya notes: "It is a combination of Eternal Sunshine of the Spotless Mind, The Dark Side of The Moon, Thom Yorke's 2006 album The Eraser, and my own experiences. I was always curious about how it would feel to erase someone from your memory – the sensation of putting yourself in danger. The characters here are trying to erase white dominance by transposing Blackness."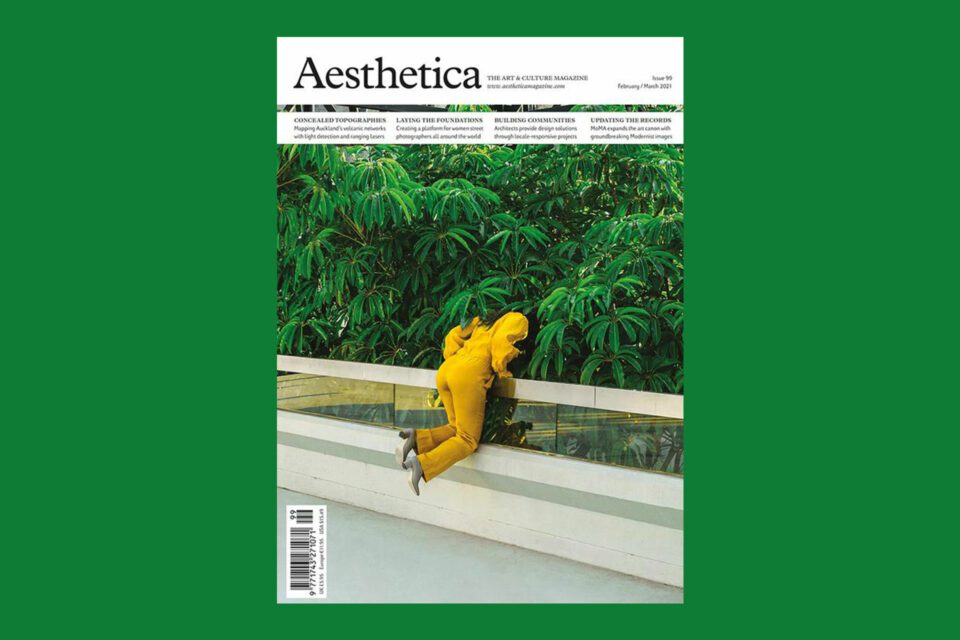 Issue 99 | February / March 2021

Evan Sheehan
Evan Sheehan has a background in video and design – skills and experience deftly called upon in the planning and production of bold still images. These photographs – which seem at once spontaneous and deeply choreographed – call upon eye-popping primary colours and dynamic environments. Here, portraits are mechanisms for storytelling, inviting viewers into worlds of transformation, obscurity and intrigue. Beyond this, Sheehan achieves visual balance and coherence through centring his subjects in subtle and satisfying ways. A model pulls an asymmetric jumper over his head whilst standing directly in a dipped grass bank. Frosted glass splices an anonymous figure straight down the middle. A yellow stripe cuts diagonally across a concrete frame, a shadow casting a perpendicular line backwards. Sheehan has worked with the likes of Apple, Nike and Veuve Clicquot, and has been featured with VSCO and Vogue.
---
Subscribe to Aesthetica & Save 40% | Click Here
---