Bright crimson balloons. Colourful gifts, tied with bows. Red velvet curtains and bright orange cocktails. Drawn from the Aesthetica Magazine archives, and brought together by their rich colour palettes, these selected, symbolic images are at once celebratory and subversive.
---
Romina Ressia (b. 1981) was born in Argentina, where, after studying Economics until the age of 28, she decided to dedicate her life to the arts. Her work is an analysis of contemporary society – charting how it has evolved through historical reference. Classical influences can be seen across the entirety of the artist's oeuvre as a method of decoding modernity: the styling of fine art portraiture comments on the dialogues made between past and present. Both the lighting and the positioning of models call upon 18th century and 19th century painting, whilst using 20th century props: bubble gum, popcorn and cans of Coca-Cola.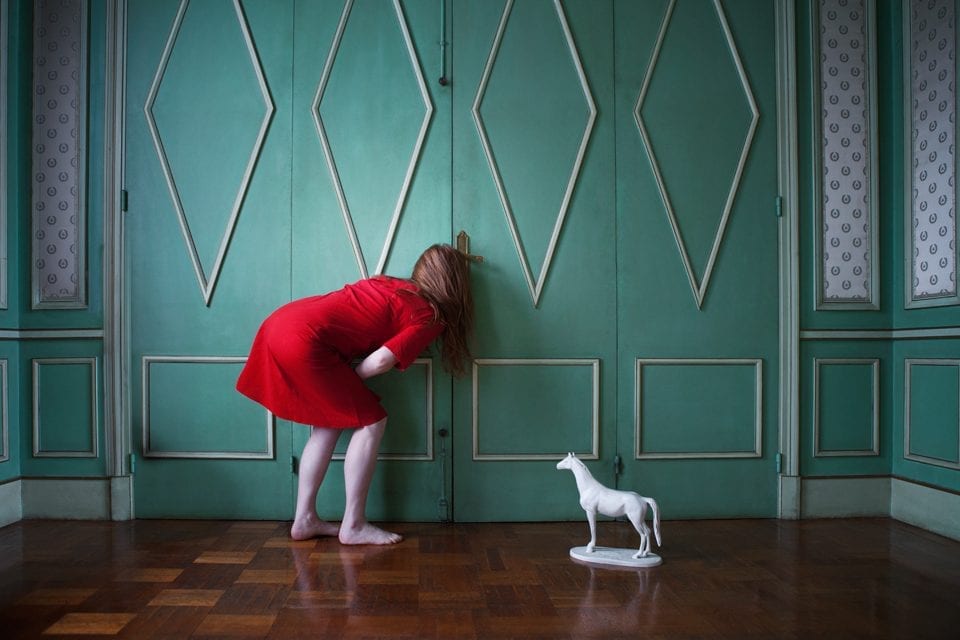 Maia Flore (b. 1988) weaves her way through interiors as an apparition in red. The French photographer is the subject of her own scenarios, which negotiate realism and the imagination. Flore's staged versions of reality feature subtly improbable elements which reveal themselves slowly – a wooden horse stares up at her as she peers through a keyhole, dressed in signature red. These symbolically charged narratives offer a window into an inner, psychological world – asking more questions than they answer.
---
London-based Lydia Whitmore (b. 1978) is a master of still-life photography, producing bright, seamless commissions and clean-cut editorials for a range of high-profile clients. The photographs are a catalogue of assorted objects and ideas, with images for Kanpai Magazine showcasing obscure cocktails from around the world – coming together in a mad hatter-esque collection of ideas and recipes. Unlikely ingredients are thrown into visual array upon elegant table settings. Having studied painting at Central St Martins and Chelsea School of Art, Whitmore creates sharp images that draw on colour and composition.
LM Chabot's photographs span fashion, architectural and editorial genres. Inspired by a multitude of surroundings, the duo's practice focuses around the unexpected; each image exposes the oddities of life through bold, communicative vignettes. In the above image, a model peers through parted velvet curtains, camera in hand. LM Chabot has won a number of prestigious accolades such as the Lux Prize, the Kuala Lumpur international photoawards and Flash Forward as part of the Magenta Foundation.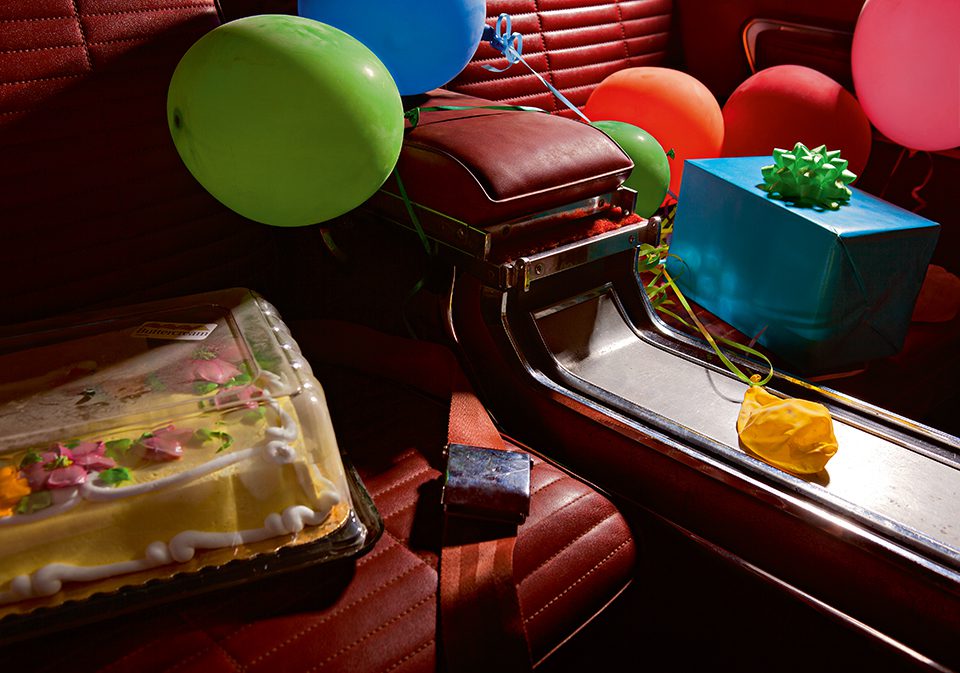 Montana-born photographer Holly Andres (b.1977) presents a cinematic vision of suburbia. Familiar spaces are turned into playgrounds for stories to play out: bedrooms, staircases and cars are rewritten as places of apprehension and vulnerability. In the above image, deflated balloons and cakes are left on leather seats. Profiled as an emerging American West Coast artist under the age of 35, Andres has been commissioned for work by the likes of The New York Times Magazine, Art Ltd, TIME, Elle and Vanity Fair. 
---
Folded paper cranes and grouped balloons: these are the objects that characterise the colourful self-portraits of self-taught Spanish photographer Fares Micue (b. 1987). The images are dreamlike, hopeful, and, at times, surreal – the artist's facial features obscured entirely. In these compositions, symbolism is key, with each object placed carefully to respond to the language of the body. Each photograph includes subtle indicators of emotion, as a hand is placed guarding the abdomen, or a head tilts upwards hopefully. Micue notes: "I want my work to be viewed as a whole story condensed into a singular frame."
---