The second Yorkshire Sculpture International runs from July to September in venues across Leeds and Wakefield. A collaboration between the Henry Moore Institute, Leeds Art Gallery, Hepworth Wakefield and Yorkshire Sculpture Park, this new festival series aims to "celebrate Yorkshire as the home of sculpture in the UK," with a programme of exhibitions and events dealing with multiculturalism, music and meteorology, incorporating a strong digital element throughout.
One such example is London-based Shezad Dawood (b. 1974), one of this year's commissioned artists, who uses mixed-media installation and film to explore Britain's global creative heritage. His work often reimagines defining moments from the UK's interaction with, and appropriation of, other cultural traditions. Dawood draws on the iconography of rock music and psychedelia, reflecting the influence of his father's work as a rock photographer during the 1960s. In 2011, the artist created a cylindrical kinetic sculpture modelled on the "dream machines" constructed in the 1960s by beat afficionado Brion Gysin – a poet famous for introducing Morocco's Master Musicians of Jajouka to the Rolling Stones' Brian Jones, who in turn brought them to western attention. Dawood reimagines the machine as a centrepiece for performances by the Master Musicians and rock guitarist Duke Garwood. It's a reframing which places the story of Sufi musicianship front and centre, rather than rendering it a footnote in narratives of western rock.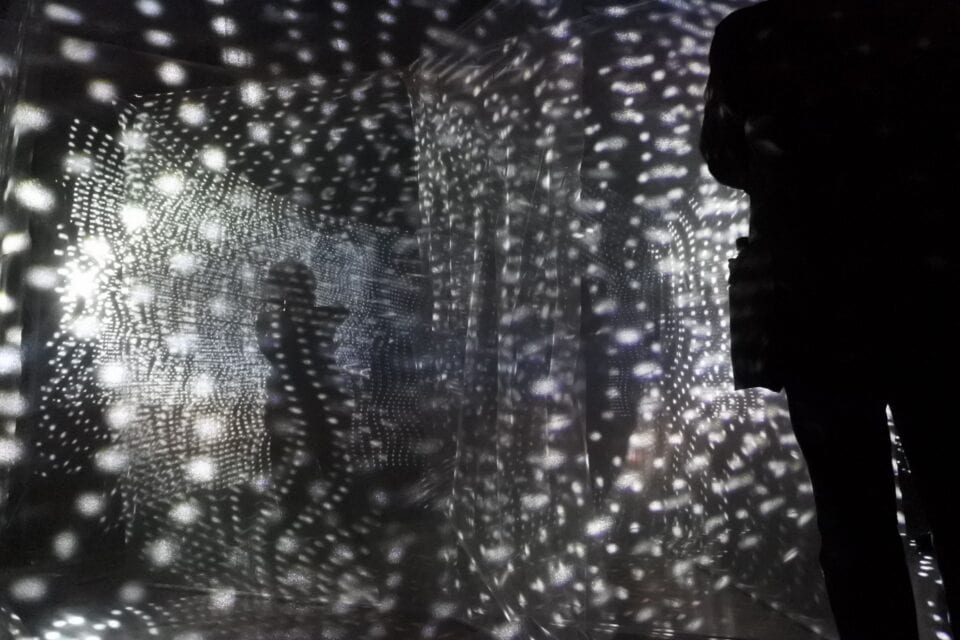 In similar fashion, Dawood's new "mixed-reality" digital pieces will celebrate and subvert the mythology surrounding George Harrison's "Concert for Bangladesh" on its 50th anniversary. Harrison's concert was staged to raise money for refugees of the Bangladesh Liberation War and victims of the Bhola cyclone and floods. Musicians such as Harrison's teacher, the Bengali sitar player Ravi Shankar, participated in the concert but were placed to the margins of the stage. By contrast, Dawood has collaborated with Bangladeshi music producers, musicians and performers to spotlight varied strands of musical heritage, from mystical Baul singing to electronica and hip-hop. The work will be presented at Yorkshire Sculpture Park on 1 August and in Leeds City Varieties Music Hall on 18 September.
In July, Texas-based Ariel René Jackson (b. 1991), another featured artist, will present a trailer for their new film A Welcoming Place. Jackson's films allude to the traces of colonial and post-colonial history embedded in contemporary urban and rural environments, using references to science-fiction and meteorology as analogies for Black experience in the modern US. Previous works such as Here's Hoping a.k.a The Blues (2013) and Blue-American Gods (2017) utilised stop-motion animation to focus on modern African-American conceptions of "the land." Jackson's new film showcases six conversations with "Black and Brown Austinites," touching on each individual's relationship with the city of Austin, Texas. Excerpts from the conversations will be interspersed with footage of the city environment and an animation based on archival film footage about "the weather balloon," a device for collecting meteorological information.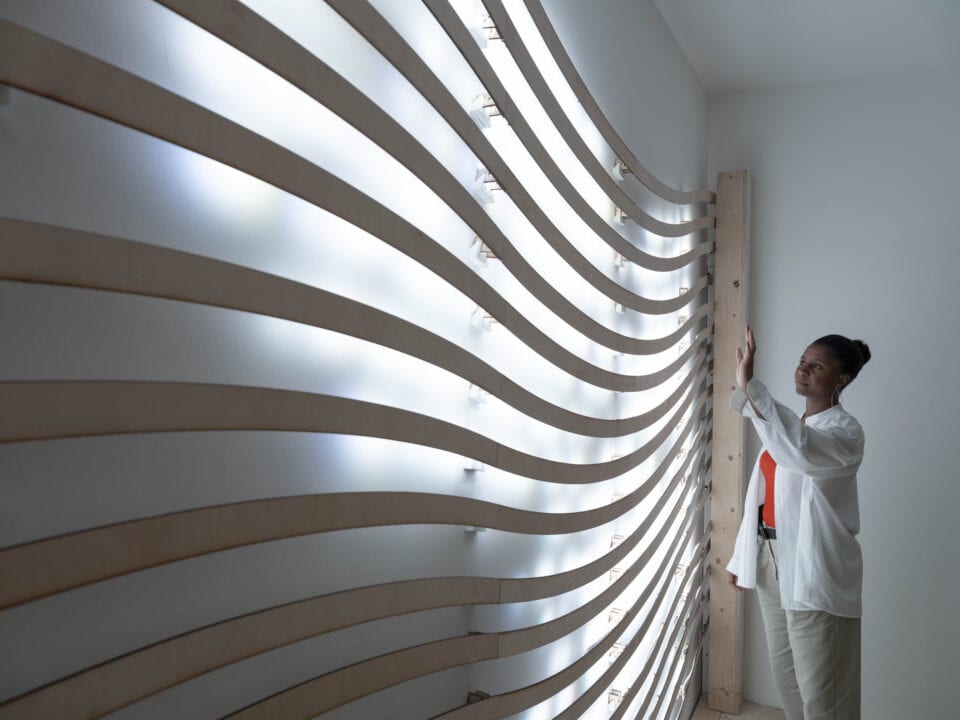 Over the past year, YSI has been supporting 22 artists from the local area through its Sculpture Network. During the festival, four of these artists will exhibit new work. Leeds-based Akeelah Bertram (b. 1990) will present ongoing project The Return, exploring experiences of the African diaspora, whilst Huddersfield-based Claye Bowler's (b. 1995) durational performance piece will raise the issue of waiting times for gender identity treatment. Todmorden-based Nwando Ebizie's (b. 1982) The Garden of Circular Paths comprises an immersive, binaural sound work, a "a post-Borgesian labyrinth" leading audiences through the life and work of Barbara Hepworth, whilst Sheffield-based Ashley Holmes' (b. 1990) installation Distend will expand on their interest in remixing and dub music – exploring cultural memory.
Coinciding with the summer programme, YSI partner institutes present group and solo exhibitions, including Portable Sculpture and Rafael Pérez Evans's Handful at the Henry Moore Institute. Elsewhere, Leeds Art Gallery presents Moon Poetics 4 Courageous Critters and Dangerous Daydreamers, a new show from Zadie Xa. The Hepworth Wakefield's celebratory 10th anniversary exhibition Barbara Hepworth: Art & Life is on show throughout the summer, whilst Yorkshire Sculpture Park's Beyond is a new selection of work by acclaimed Portuguese artist Joana Vasconcelos, incorporating extended needlework and crochet techniques. Breaking the Mould: Sculpture by Women since 1945 is at YSP until 5 September.
---
Events take place throughout summer 2021. More information on YSI is available here.
Words: Greg Thomas
---
Image Credits:
1 & 3: Akeelah Bertram, Return, 2021. © Jonty Wilde. Courtesy the artist and Yorkshire Sculpture Park. Presented as part of Yorkshire Sculpture International's summer 2021 programme. Return is created by Akeelah Bertram & produced by York Mediale
2: Nwando Ebizie, Distorted Constellations, 23 November 2019. Photo by Chris Rawcliffe.