The inaugural edition of UK's largest dedicated sculpture festival comes on the heels of a global reappraisal of what it means to create and communicate with objects today. Documenta 14 pushed to innovative heights with Marta Minujín's Parthenon of Books (2017) at Kassel, representing the global degradation of fundamental democratic rights. At Skulptur Projekte Münster's 2017 edition, the goal was to broaden public sculpture to meditate on everyday soundscapes. Cerith Wyn Evans' A Modified Threshold (2017) enacted a minimal decrease in temperature at Münster's St Stephanus Church, cooling its bells to a higher ringing pitch.
Artists are increasingly pursuing ideas about what constitutes sculpture — pushing beyond made objects to think about how space can instead be transformed with presence, absence, movement, sound, colour, temperature and light. As with Ai Wei Wei's Soleil Levant (2017), an installation of 3,500 discarded, bright orange life jackets used by migrants who fled to Lesvos, Greece, these interventions are also increasingly drawing attention to the world's political and social urgencies, utilising objects for their symbolic power.
Yorkshire Sculpture International (YSI) is a free 100-day festival placing the UK firmly on the map of this worldwide surge in sculptural practice by foregrounding the particularly rich creative legacy of Yorkshire. Featuring new public commissions in Leeds and Wakefield and a programme of free events, YSI occupies four world-renowned galleries that constitute the Yorkshire Sculpture Triangle: The Henry Moore Institute, Leeds Art Gallery, The Hepworth Wakefield and Yorkshire Sculpture Park. "Our international and local artists all embrace different mediums," explains Jane Bhoyroo, Festival Producer; showcasing this breadth and diversity in practice, YSI's exhibitions respond to global conversations around the future of labour in an automated world, the demonisation of migrants, the destruction of the environment, and spirituality in an age of fast-paced urban lifestyle.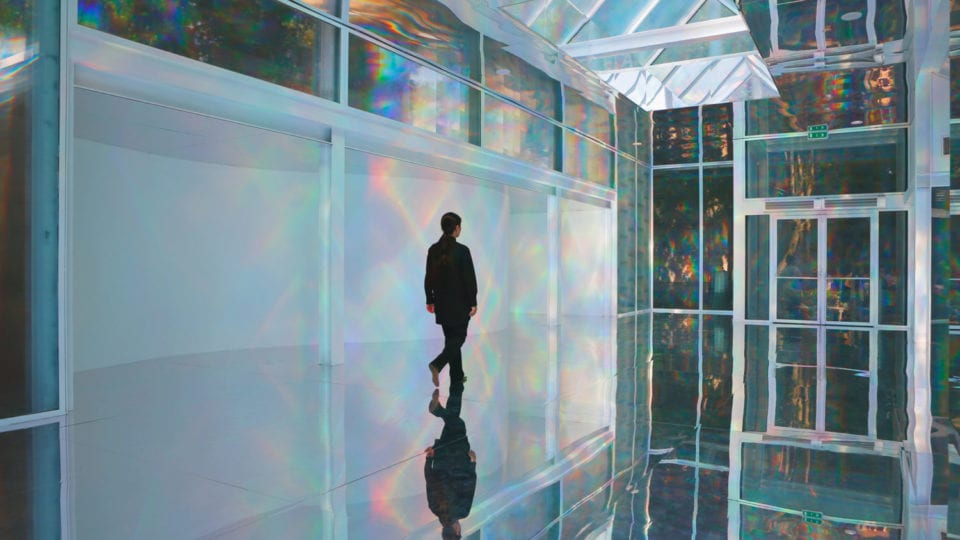 Making objects is an inherently human act, whether for aesthetic, functional, spiritual purposes. This notion forms the theme for YSI. "We wanted to invite an artist to provoke us," explains Bhoyroo. They turned to British artist Phyllida Barlow, Britain's representative at the 2017 Venice Biennale, and chose one of her several proposals: "sculpture is the most anthropological of the art forms." This curatorial theme is boldly historicising: it reminds us, not long after tragedies like the partial destruction of Palmyra by ISIS in 2015, that the objects we make form one cornerstone of our common human heritage. Whilst gesturing to the past, Barlow's statement is also a call to demonstrate "the rich potential of what the medium can be – the more confrontational, surprising, difficult and thought-provoking, the better."
Bringing 18 international artists from 13 different countries to the public, YSI comes at a time of radical rethinking around the cultural lives of objects in the West. Once ivory towers, museums have increasingly become the site of demonstrations, "uncomfortable" art tours, and alternative guides. In the USA, movements like Decolonize This Place, an action-oriented movement centering indigenous struggle and black liberation, are staging protests at The Brooklyn Museum and The Whitney Museum of American Art on issues ranging from the lack of diversity in the arts and heritage sector to the gentrification of Brooklyn. Activists in the UK demand that The British Museum and The Natural History Museum repatriate objects of cultural and spiritual value taken from formerly colonised peoples, such as the Moai (stone statues representing deified ancestors) that belong to the Rapa Nui people of Easter Island. The importance of objects in this social movement can only grow, as decolonisation involves questioning the legitimacy of Western institutions' ownership of non-Western artefacts.
A group exhibition at The Henry Moore Institute asks precisely such questions of history, race and social justice. Tamar Harpaz, Rashid Johnson, Maria Loboda, Sean Lynch and Cauleen Smith use a broad range of media to investigate human behaviour through material culture. Lynch questions historical providence and verification in his project for the Henry Moore Institute Research Library, Flint Jack (2019). Loboda's Chosen (2019), a series of 1920s-inspired lamps that encase select insects, reflects on the fallibility of collecting for preservation; Smith, who will be screening her 2018 film Sojourner, imagines a radical feminist utopia. Chicago-born Johnson will manipulate natural and synthetic materials to examine issues of roots and identity for African-Americans, whilst Harpaz, who uses light, mirrors and lenses to create uncanny optical illusions, will present an installation that examines systems, borders and beliefs.
"We have practitioners who are working with performance in the public realm; some are using new technologies; some are making by hand, from clay, wood, and string," Bhoyroo observes. Working with the latter organic materials is Texas-born Jimmie Durham at The Hepworth Wakefield, complementing the socio-political themes of the Henry Moore five. Durham's practice often combines parts of industrial equipment and domestic furniture to explore the human urge to control the properties of natural materials like metals and wood. His totemic new sculptures will be displayed alongside and in dialogue with early pieces by Barbara Hepworth and Henry Moore from the institute's collection.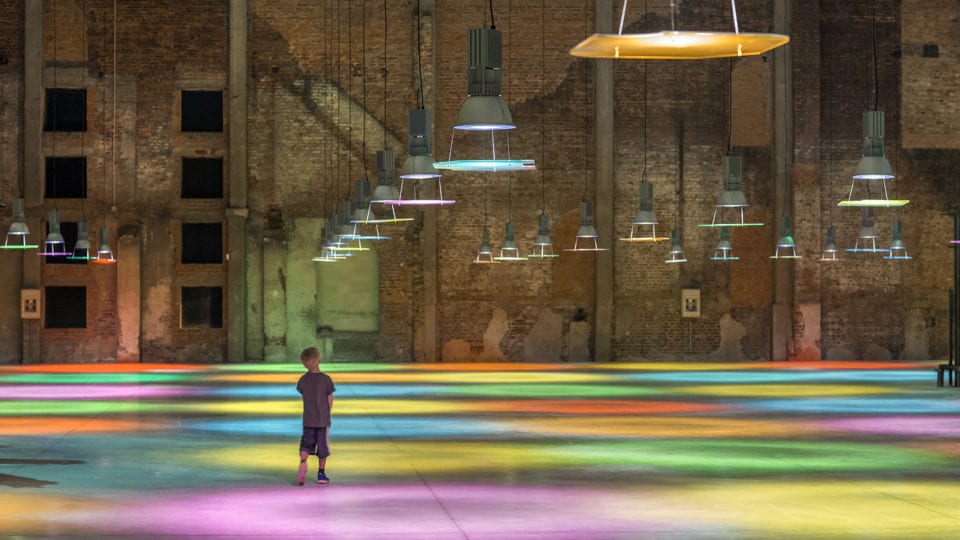 Also participating is Turkish artist Ayse Erkmen, with an outdoor installation that responds to a historic building in the centre of Leeds. Transforming her surroundings through eye-catching and multi-sensory interventions, Erkmen's site-specific creations react to their environments in a social, architectural or political way — often employing colour, form and sound to draw attention to things overlooked or hidden. The inclusion of Erkmen, who has created several international public realm commissions including Ghent (Broche, 2017) and Meisenthal (Glassworks, 2015), reflects the important role of outdoor pieces at YSI: "We hope they will encourage people to come over the threshold of the institution to make new discoveries," Bhoyroo proposes. "The majority of the exhibits and events are completely free: introducing the form to new audiences is important to us."
In nearby Leeds Art Gallery, Joanna Piotrowska's new project takes over a gallery space with her series of photographs, Frantic, which examine the complex power dynamics and psychological effects of human relationships. Recently presented at Tate Britain as part of its Art Now series on emerging artists, Piotrowska's photography and film installations explore domestic violence and women's means of empowerment. Amongst these strongly political themes, Kimsooja's installation To Breathe (2019) gives the viewer a literal space to pause and reflect: the South Korean conceptual artist transforms the historic chapel at Yorkshire Sculpture Park into an installation of light and mirrors that investigates the transformative qualities of space.
In a welcome move away from the insularity of the art world, the YSI reaffirms the social role that public art plays today. Through an extensive engagement programme involving schools, universities and locals — including refugee communities in Wakefield — the festival nurtures the next generation of worldwide talent, with a special interest in Yorkshire's youth. "We live in an age where we are very much glued to our screens. We want people to think about what it means to make something by hand, and what that connection with objects can mean," Bhoyroo proposes. The region's celebrated names and its up-and-coming generation of makers are key sources of inspiration. "Encouraging awareness of the history of sculpture in the region, we want to help artists think of Yorkshire as a viable and inspiring base. A blend of cityscape and landscape, its supportive environment can provide the space and time for creative growth."
YSI has ambitions to realise the festival every four years, keeping the majority of its events free. "We want to build a legacy from this project," Bhoyroo hopes. "This year, several of our practitoners are responding to debates around new technologies and the environment: these are things we want to continue exploring in the future." Responding to our current environmental, social and political concerns whilst investing in tomorrow's talent, multi-faceted initiatives like YSI will prove invaluable for the future of public art in the UK.
Yorkshire Sculpture International runs 22 June – 29 September. Find out more here.
Sarah Jilani

Lead image: Rashid Johnson, Antoine's Organ 2016. Image by Martin Parsekian. Courtesy of the artist and Hauser & Wirth.