Today we're celebrating Earth Day – an annual event that promotes environmental protection. This year's theme is Invest in our Planet, urging governments, businesses and individuals to develop a green economy through regulations, incentives and sustainable projects. Discover five artists who amplify environmental issues through their practices, from installations that use critical climate data on shrinking glaciers to photographs that raise awareness of plastic waste in the ocean.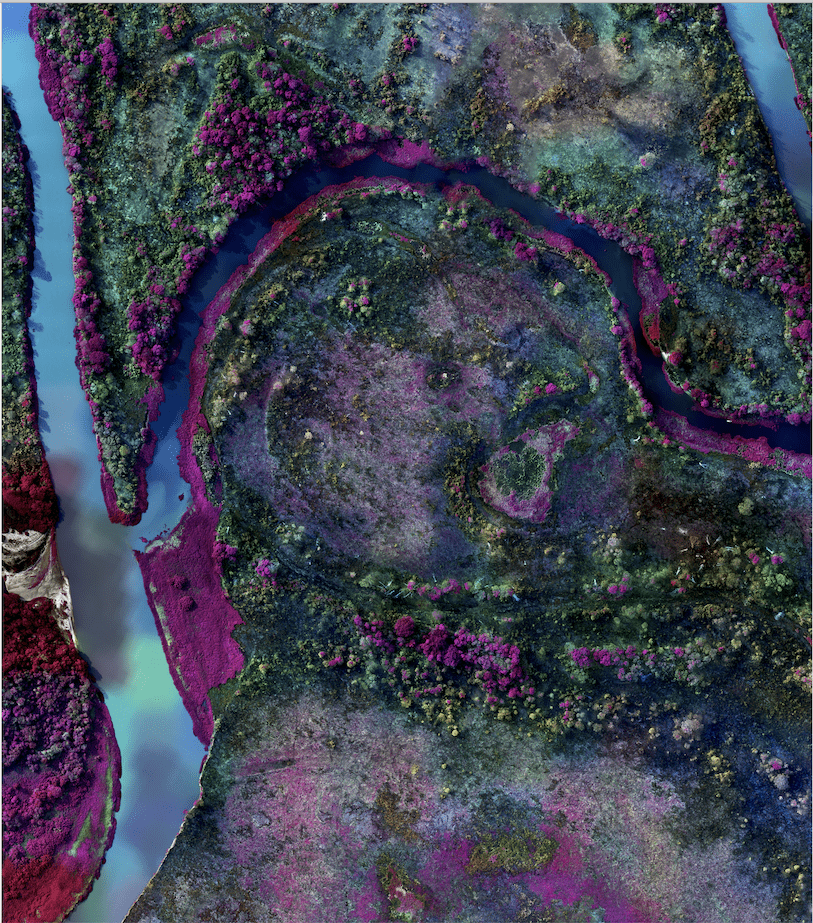 Richard Mosse | Tristes Tropiques
Richard Mosse (b. 1980) harnesses photography in bold news ways. Aerial studies of his travels through Brazil's so-called "arc-of-fire" are captivatingly beautiful, but also urge viewers to question their terms of enchantment. Arresting aesthetics confront how individuals perceive and consume the essence of climate catastrophe, documenting deforestation in infrared and ultraviolet. This image is a form of "counter-mapping:" "not mapping to use the world, but to make people aware how we are misusing it."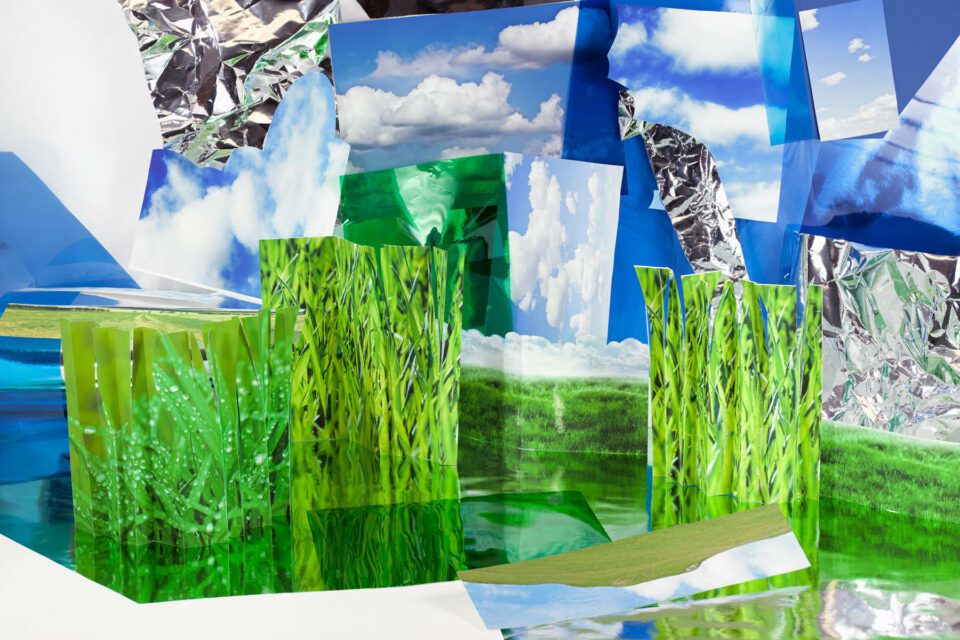 Anastasia Samoylova | Landscape Sublime
"When was the last time you did a Google image search for 'landscape'?" Anastasia Samoylova (b. 1984) collates copyright-free images of deserts, glaciers, storms, forests, waterfalls and mountains from internet searches. "When you take a picture, you shrink the subject down into something flat and small," the artist explains. "I'm trying to bring it back to life." Spliced cross-sections of green, blue and silver form fragmented environments, questioning how we form perceptions of natural phenomena through the digital age.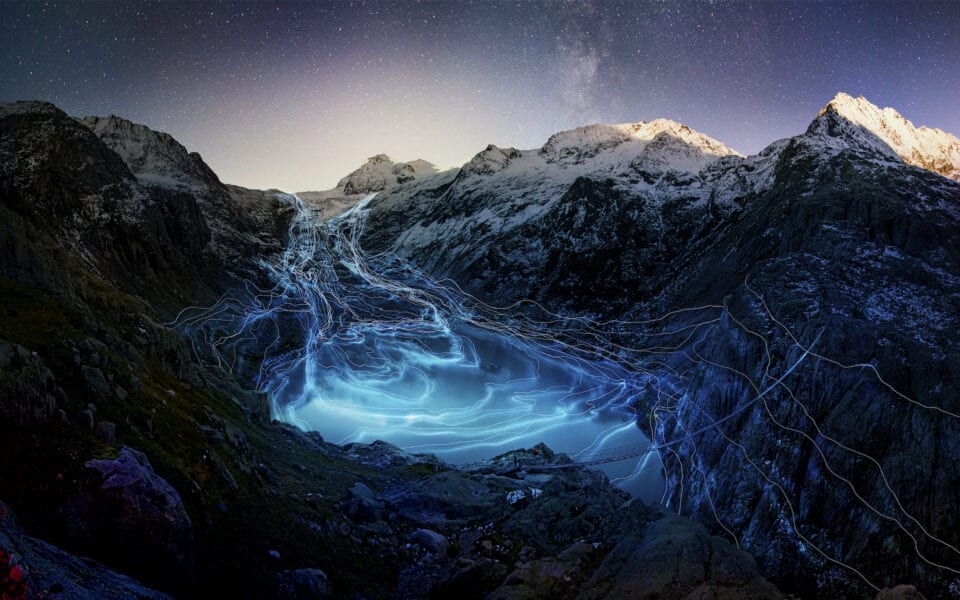 Fabian Oefner's (b. 1984) immersive project maps out the ever-shrinking dimensions of two glaciers, taking data from the last 140 years. The online commission, which was created as part of the Google Arts & Culture's Heartbeat of the Earth series, interprets statistics to render natural processes and the beauty of topographies. The project pushes the boundaries of art, design and technology, offering new ways to engage with alienating scientific conversations and desensitising new reports on the climate.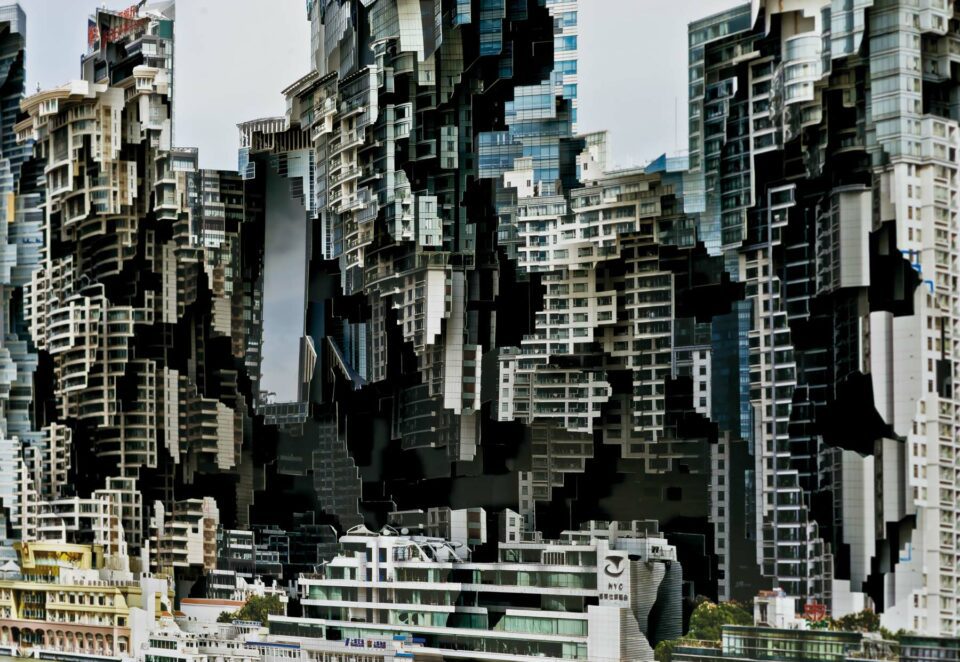 Michel Lamoller | Anthropogenic Mass
Today, the world is home to 28 megacities: metropolitan areas with a total population of more than 10 million people. Michel Lamoller "uses photos that represent the 'Great Acceleration': an era of economic growth and global burning of resources, an exponential curve from the mid-20th century up to today." The artist mimics our increasingly urbanised behaviour by cutting and pasting prints of skyscrapers, apartment blocks and crowded concrete skylines. "The images can be read as utopias or dystopias – or perhaps they are simply deconstructions of a universal urbanity."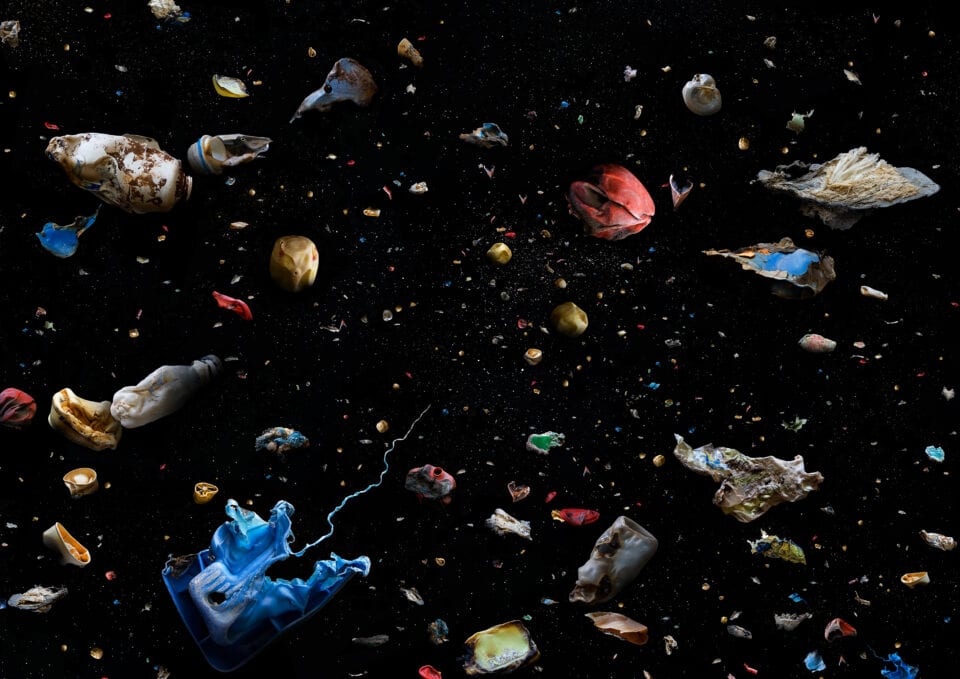 Nearly half of the world's plastic was made after 2000. Scientists now predict that the ratio of this synthetic material to fish will be at 1:3 by the year 2025. Award-winning photographer Mandy Barker salvages this debris from beaches around the world, transforming it into visually striking compositions. Colourful footballs, bottles and food packages float in the darkness, creating aesthetically pleasing yet unsettling patterns. Images highlight the number of years item take to de-compose – anywhere between one year and an indefinite amount of time for polystyrene.
---
Learn more about Earth Day 2023
Discover the latest photographic projects in Aesthetica. Available Now.
---
Image Credits:
1. Mandy Barker, SOUP: 500+, (2011). Representing more than 500 pieces of plastic debris found in the digestive tract of a dead Albatross chick in the North Pacific Gyre.
2. Burnt Pantanal I, Tristes Tropiques. © Richard Mosse. Images courtesy of the artist, Jack Shainman Gallery and carlier | gebauer.
3. Anastasia Samoylova, Greener Grass, (2014). Courtesy of the artist.
4. Timelines – Trift Glacier, (2019). © Fabian Oefner.
5. Michel Lamoller, Anthropogenic Mass 1, (2021). 9 layers of Archival Pigment Prints: 65cm x 100cm x 15cm. Courtesy of the artist.
6. Mandy Barker, SOUP: Burnt, (2011). Ingredients; all plastics partially burnt.
---