"It's surely our responsibility to do everything within our power to create a planet that provides a home not just for us, but for all life on Earth." – David Attenborough.
Thursday 22 April marks the 51st anniversary of Earth Day. With the 2021 United Nations Climate Change Conference approaching in November, the international day of environmental action takes on an even greater relevance. Never has it been more important to consider our relationship with the natural world. Aesthetica curates digital resources to explore from home, bringing together the worlds of art and science. The selection includes interactive artworks, long-read features, film screenings and virtual galleries.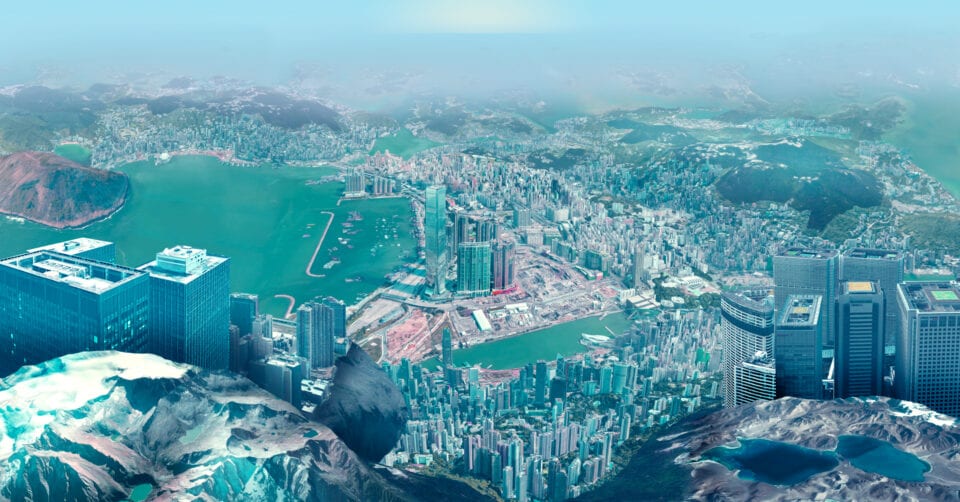 Heartbeat of the Earth | Google Arts and Culture
What can jellyfish teach us about climate change? What happens to disposed plastic? Which species will be lost as temperatures rise? As the list of questions grows, artists are helping us to see and understand the data behind the climate crisis. As part of the Heartbeat of the Earth series, Google Arts and Culture launch a new set of climate experiments created by artists Giorgia Lupi, Felicity Hammond, Cristina Tarquini and Sey Min. The works – which are available to view online, for free – invite audiences to learn about the challenges our planet faces through creative data visualisations and interactive scenarios. Featured above is Hammond's video collage, which depicts an imaginary coastal city that slowly submerges in water.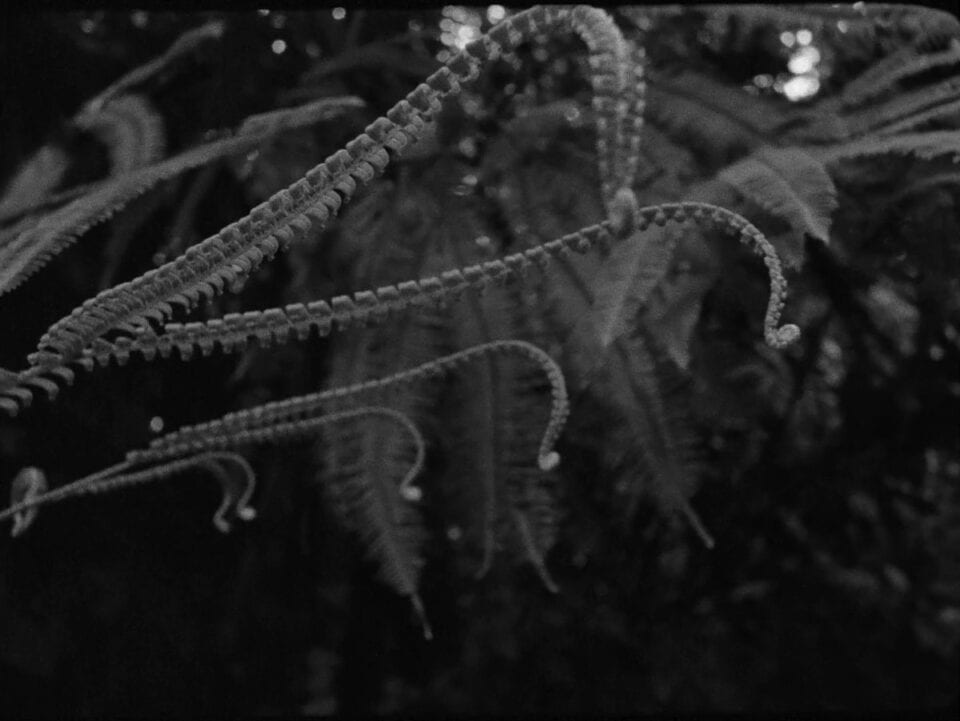 Sharna Pax Film Screening | Somerset House | 22-25 April
Film collective Sharna Pax comprises three artists: Maeve Brennan, Tinne Zenner and Therese Henningsen. For Earth Day, they have curated a programme of moving-image, featuring Word for Forest (2018) by Pia Rönicke; Kevin Jerome Everson's Cardinal (2019); and Die Donau Rauf (1969) by Peter Nestler and Zsóka Nestler. The works each observe different environments – from forests to skies and rivers – whilst telling the stories of the people, plants and birds who live within them. The programme also taps into complex histories marked by colonialism. Word for Forest, for example, travels from the Botanical Garden in Copenhagen to Santiago Comaltepec in the mountains of Oaxaca. It records a seed's displacement from Mexico's cloud forest, where it was collected by botanist Frederik Liebmann in 1842.
---
Art for the Climate: Sustainability in Focus | Aesthetica 100
Installations that clear the air. Designers experimenting with bioplastic. Organisations that collaborate with artists, promoting zero-waste lifestyles. To mark 100 issues, Aesthetica has curated 10 key features about the climate. Taken from the past 18 years of publishing, these articles uncover the evolving relationships between art, design, architecture and the climate. Readers can discover mind-bending installations by Makoto Azuma, who investigates humanity's interactions with nature, or explore the forward-thinking world of Daan Roosegarde, where lightwaves reflect upon rising sea levels and nets clear up space junk. There are articles on the work of non-profit Parley for the Oceans, as well as independent fashion brands working with plant based materials to spark change in the industry.
Online Programming | Art Institute Chicago
Art Institute Chicago is celebrating the 51st anniversary of Earth Day with a two-week series of virtual programmes and resources exploring the natural world. Audiences can attend live-streamed conversations on environmental activism, with topics including Art and the Climate Crisis (23 April) and Land and Power (21 April). Alongside videos and performances, the museum has also curated an online exhibition, highlighting key works from the collection throughout history. Hokusai's iconic The Great Wave is amongst those featured, alongside timeless landscape photography by Ansel Adams, flower paintings from Georgia O'Keeffe and conceptual installations by Robert Smithson.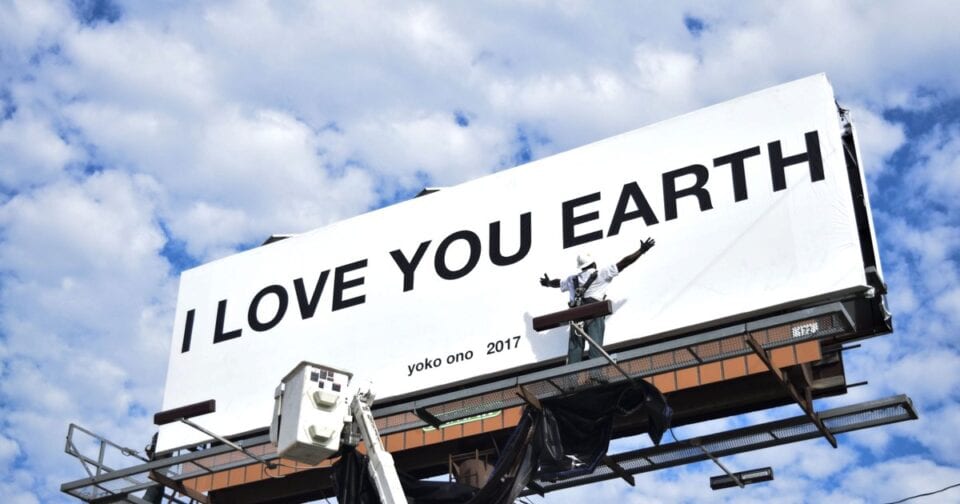 Back to Earth | Serpentine Galleries
Back to Earth is an ongoing project from Serpentine Galleries, which invites over 60 leading artists, architects, poets, filmmakers, scientists, thinkers and designers to devise campaigns responding to the environmental crisis. The most recent participant is Yoko Ono, who brings "a simple declaration of love for our planet, our home, our sustenance and our mother" to digital billboards across the UK. Later in the year, Alexandra Daisy Ginsberg will create an installation in response to the Eden Project, conceived for – rather than about – pollinators. Vivienne Westwood is also developing a campaign, asking and encouraging audiences to switch to green energy. Other key contributors include Olafur Eliasson and David Adjaye.
---
1. Still from Word for Forest, Pia Rönick. Denmark/Mexico, 2018, 16 mm/stereo, colour and b&w, 23 min.
2. Felicity Hammond, The Lagoon, Courtesy Google Arts & Culture.
3. Still from Word for Forest, Pia Rönick. Denmark/Mexico, 2018, 16 mm/stereo, colour and b&w, 23 min.
4. Doug Aitken, Underwater Pavilions.
5. Image by Lucy McRae.
6. Ansel Adams, Noon Clouds, Glacier National Park, Montana. 1942, printed 1950.
7. Yoko Ono's billboard for the "FluZUsic/FLUXUS MUSIC" exhibit at Bob Rauschenberg Gallery in south Fort Myers.