"Photography is magic, and at night it can be even more so," says Rankin (b. 1966), the world-renowned documenter of British culture and co-founder of Dazed & Confused. He's best known for provocative visual campaigns and celebrity portraits, with subjects including The Rolling Stones, David Bowie and Kate Moss. Now, as Britain enters its first lockdown-free Spring in two years, he's teamed up with Three on a new campaign. The aim: to inspire people to get involved in photography, sharing tips for capturing great nocturnal images on smartphones. In this interview, Rankin discusses photography in the digital age, exploring how the medium has evolved whilst offering advice for image-makers today.
A: The capabilities of smartphones have transformed since the iPhone launched in 2007. Social media apps have made image-sharing easier than ever before. What changes to the photographic landscape have you witnessed during your career?
R: Exactly that. The photographic landscape has been turned upside down in the last 10 years. Everybody and their grandmother has access to a camera and most of them are using it. Photography is no longer something that is created, but is now also creating the world we live in. It is changing everything (and everyone) to the core – our relationships; our attitudes; our media consumption; our behaviour; our self image; and our culture at large.
Social media has given everyone a platform to have a voice and a lot of them are using that as well. The combination of all of these things, the digital revolution and the quality (which is approximate to a 35mm camera) means that photography is now the main language of communication between human beings in the world. With smartphones or Zooms, we're all using photography in a way that has never been used before. The democratisation of photography means that everybody is involved and participating in the media I love. On the other hand, as David Bailey once said: "it just means a lot more people are taking a lot of bullshit pictures."
As a photographer, my craft has completely transformed since the 1990s. If everyone is taking photographs, the people who do it for a job need to do it differently. They need to be bolder, more considered and even more obsessive about the finished frame. That's why I want to participate in projects like this one with Three. I want to help show people how to take better pictures and use their smartphones and connectivity in a positive, less passive way.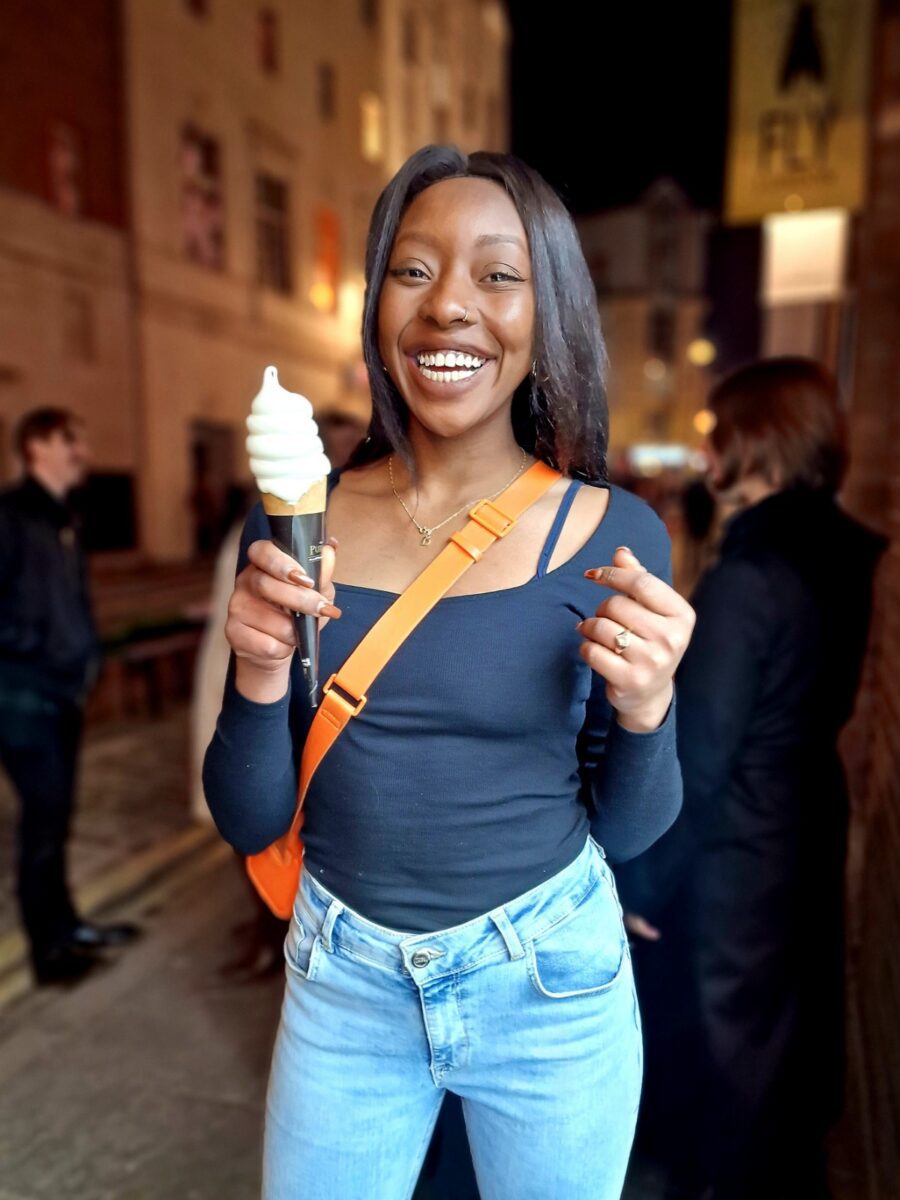 A: Your partnership with Three focuses on nocturnal photography. It's a popular genre, with the likes of Todd Hido and Greg Girard amongst those most admired. What do you think is compelling about these kinds of images?
R: Photography is magic, and at night it can be even more so. It's interesting, a lot of people assume that I never use my phone to take pictures, but I actually do. One of the things that I did during lockdown was to photograph lots of things on my smartphone to try and get a sense of what I wanted my next project to be. Saying that, it will definitely be nocturnal pictures of flowers and landscapes. I would never have attempted that idea without using my smartphone to test it out. When people ask me: "how do I take better pictures?", I always say take more and experiment as much as you can. That's what smartphones have given us all, the potential and ability to constantly experiment.
A: What's the biggest challenge involved in capturing images at night?
R: With a lot of the new phones, low light isn't that difficult. It just requires you to think about what your phone camera can achieve. As I've said, experimenting with that is very important. To do longer exposures, the cameras require you to stay a little more still. So, if you're creating landscapes at night – photographing flowers, for example – you might want to use a tripod for your phone or utilise the in-phone flash. I think a lot of people could be quite scared of trying out different things, especially when it comes to your phone and messing with presets. But actually, it's not that difficult once you get your head round it.
A: Many smartphone cameras offer "advanced" settings – which we may not use regularly, if at all. Can you tell us about some of these lesser-known features, and how we can use them to capture nocturnal scenes?
R: With advanced settings you have a lot more control, from white balance to shutter speed and even ISO. This means you can adjust the settings to suit your lighting situation, which makes a huge difference in low light photography. Being able to shoot with precision gives you maximum information in the files to edit your photos to give them a professional profile. This way, even if the photos are underexposed, you can bring up the exposure in post very easily. On top of that, the night mode feature is also great to bring up the exposure when it is dark outside.
A: You have photographed some of the world's best-known cultural icons: from Kate Moss to David Bowie. In your opinion, what's the key to a great portrait?
R: If you can create an image that initially makes you feel something and then think something, it will be successful. One of the major reasons I love photography is because I like uncovering sides to people and capturing their energy. If images are able to do that, they'll take on a life of their own. When someone says, "that makes me feel something", that's when you've taken a great portrait.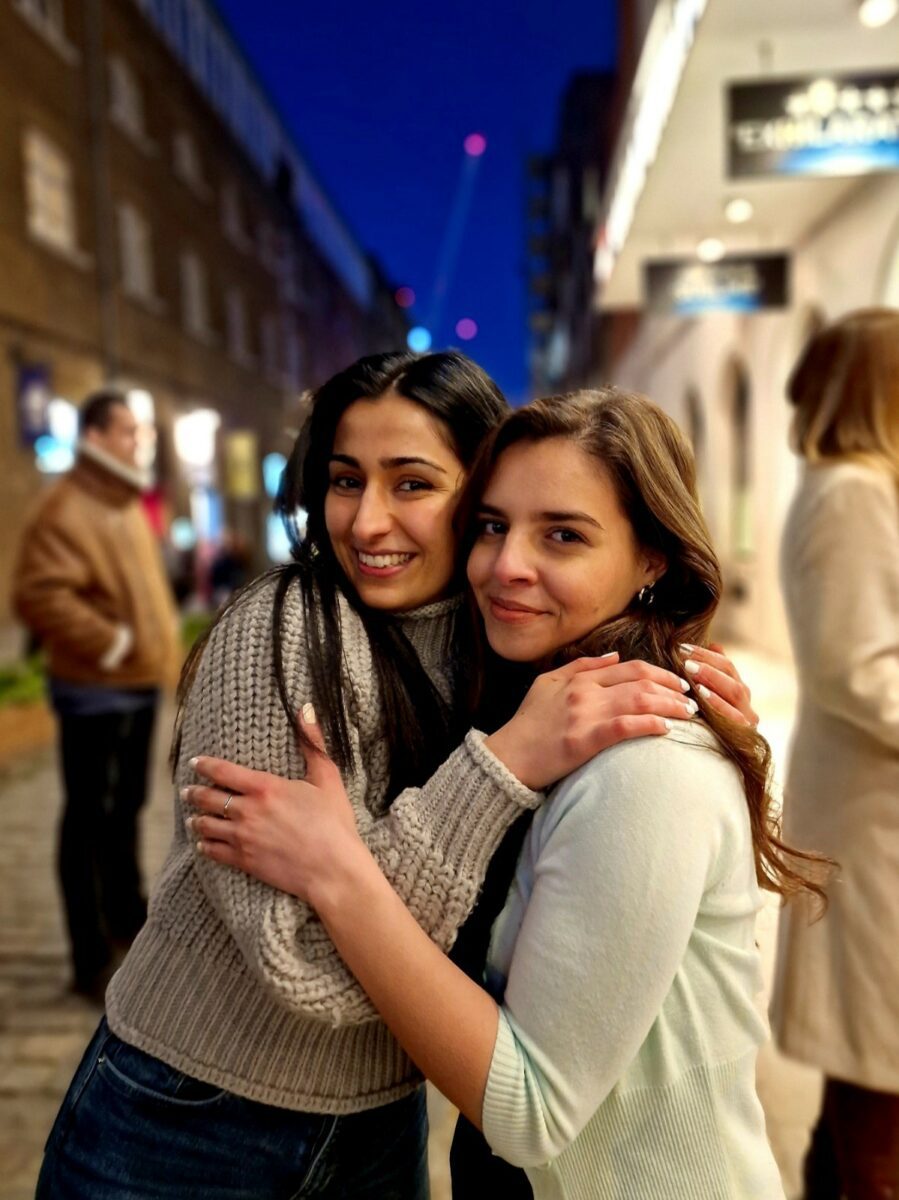 A: In the age of digital, how would you define a "selfie" versus a "portrait"? A "snapshot" versus "fine art"? Or is there a difference at all?
R: I'd say that an image moves from a selfie to a portrait when it becomes considered, and at least more honest than vain. I've never made it a secret that I think selfie culture has been really damaging for our self-image, since the internet is increasingly perpetuating norms for us all to conform to. With a portrait you can just lean into who you are. Flaws and all. In terms of a snapshot versus fine art, maybe the line is more blurred for me there. Maybe you could say that fine art has more meaning etched into it through the creative process. But some images are caught well in the moment, and go on to define entire eras.
A: With 4 million images uploaded to Instagram per hour, getting into image-making can seem overwhelming. What advice would you give to someone just starting out?
R: My mum said to me when I was very young: "If you choose a job you love, you'll never work a day in your life," so when I found photography I grabbed it with both hands and I held onto it. In fact, I got obsessive about it, which meant I could learn even more quickly. But these days, with how competitive the industry is, you've got to love it more than anything, and be able to work out what makes you different, and really celebrate that. If you look at my work from the early days, I was dealing with body politics, photographing older people nude. I was doing stuff that other people weren't. And even now, I still do those taboo subjects. In the beginning, I was really interested in the art of photography, as well as commercial work, and what I did was bridge that gap, meaning taboos, art and fashion could all overlap.
A: And when people ask you what your best photo is…?
R: Most often I just say: "my next one", because you have to be all about the next picture or the next commission. What's intoxicating about creating art is the idea of pushing yourself to find that gem of a moment, or that way to reposition everything our audience has been thinking. If you have that mindset, you're always looking forwards, always driven to the next.
---
To see Rankin's top tips and tricks for capturing images at night, visit Three's Instagram page.
---
All images courtesy Rankin x Three.