In 1835, the first "constant" electric light was demonstrated. It took nearly 40 years of tinkering for scientists to develop the incandescent lamp, which was patented 1879 and commercialised 12 months later. Innovations in lighting have continued to develop in efficiency and longevity, with bulbs completely transforming how we live, work and play. Here are five Aesthetica Art Prize finalists who play with light in the darkness – from landscape photographs to experiments with neon and cinematic mises-en-scène.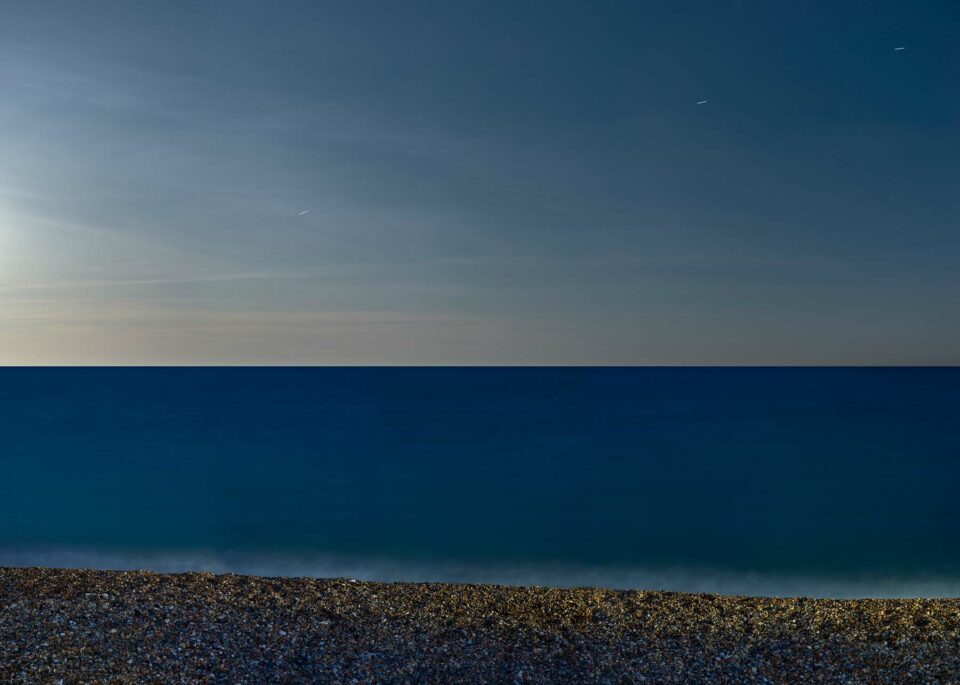 Lichtenberg began the Impossible Utopia series in 2016 – immediately after the Brexit referendum results were announced. The photographer shot the border between the UK and Europe under moonlight. Each seascape was captured in several photographs over the space of hours, which were then stitched together to create a final composition. The artist's intention is to create large-scale representations of the border – a liminal space that has defined the UK's recent geopolitical landscape.
photoandre.com I @andrelichtenberg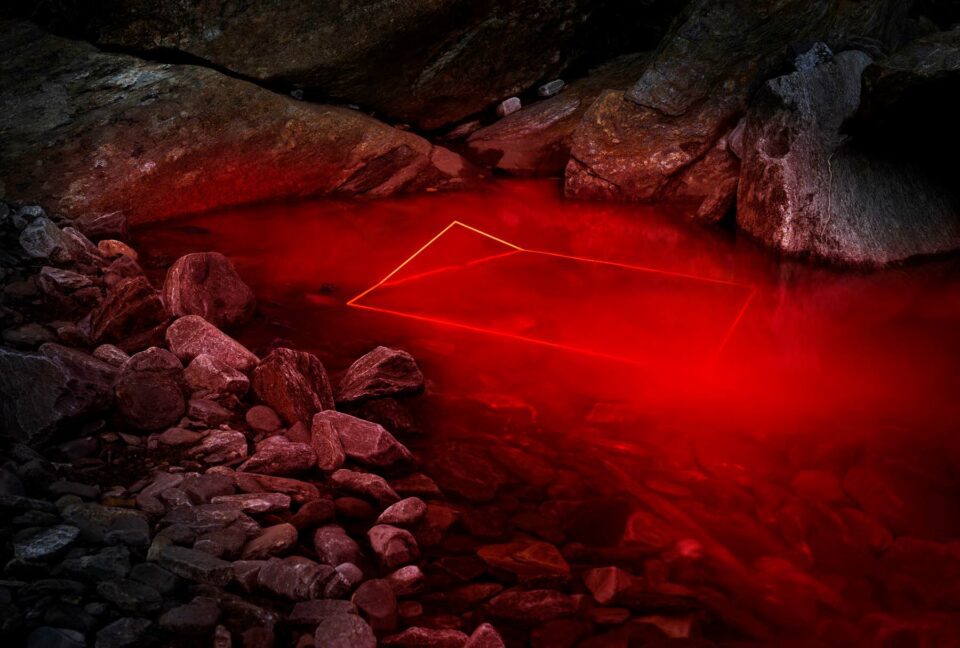 Rognli's otherworldly images reflect a personal affiliation with Arctic Northern Norway – a region defined by light, darkness and the seasons. Glowing triangles wash up on coastlines. Neon shapes rest within rock pools. Lone trees are illuminated by bright red lights. These compositions are inspired by surrealism and mythology, tapping into the artist's Norwegian heritage. Rognli is part of the Sami indigenous people, a culture which has "intrinsically influenced his interpretation of reality."
gjertrog.wixsite.com/gjert-rognli | @art_photography_sapmi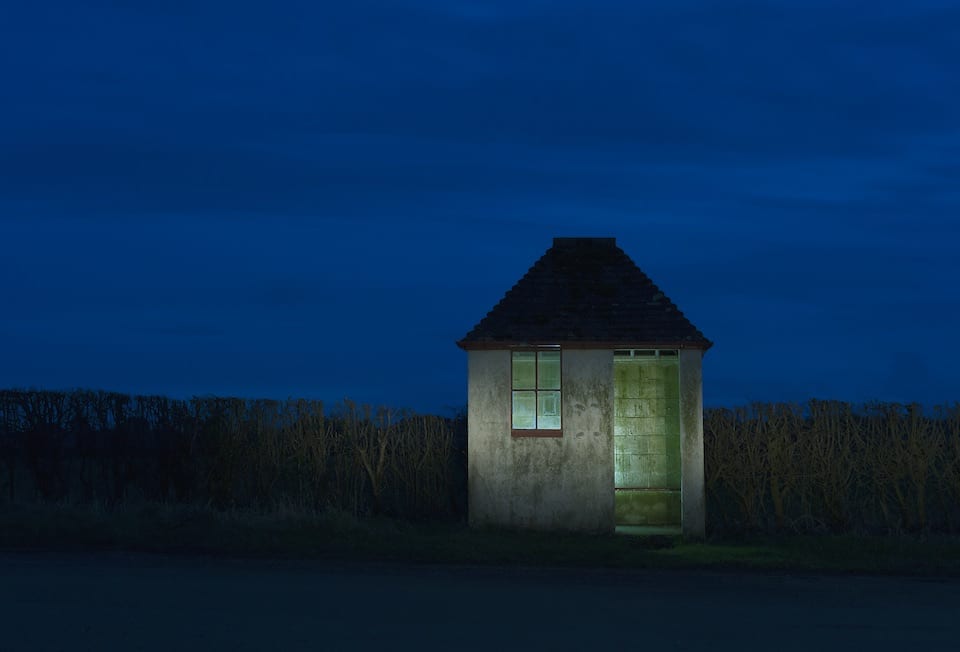 The "blue hour" represents the border between day and night. It generally lasts just 20 to 30 minutes – taking place after sunset and before sunrise. Here, Jones presents twilight as an "intangible and uneasy" time of day – provoking both fear and fascination. The above image explores the dialogue between outside and inside. Green lights glow from the doors and windows of a small, seemingly empty house. The image evokes thoughts of exclusion and isolation, asking us to question what lies within.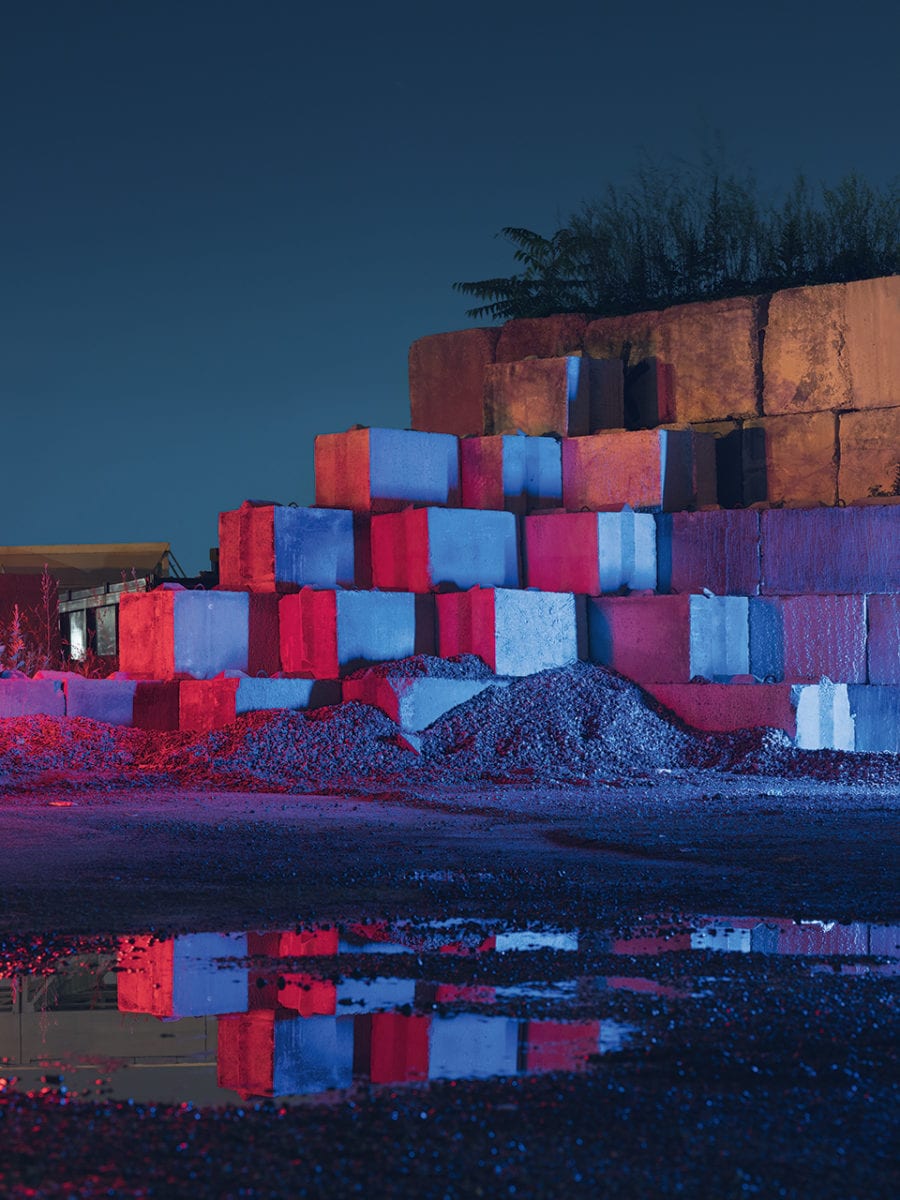 Orozco uses lighting interventions to transform various built environments. The results recall the aesthetics of early science fiction cinematography, where neon evokes other worlds. To produce these works, Orozco reshapes the colours and textures of existing locations. In the featured image, for example, blue and red illuminations are harnessed to create an interesting geometric effect. Stacks of cubes make their way skyward. The result: a glowing pyramid, imposing in the darkness.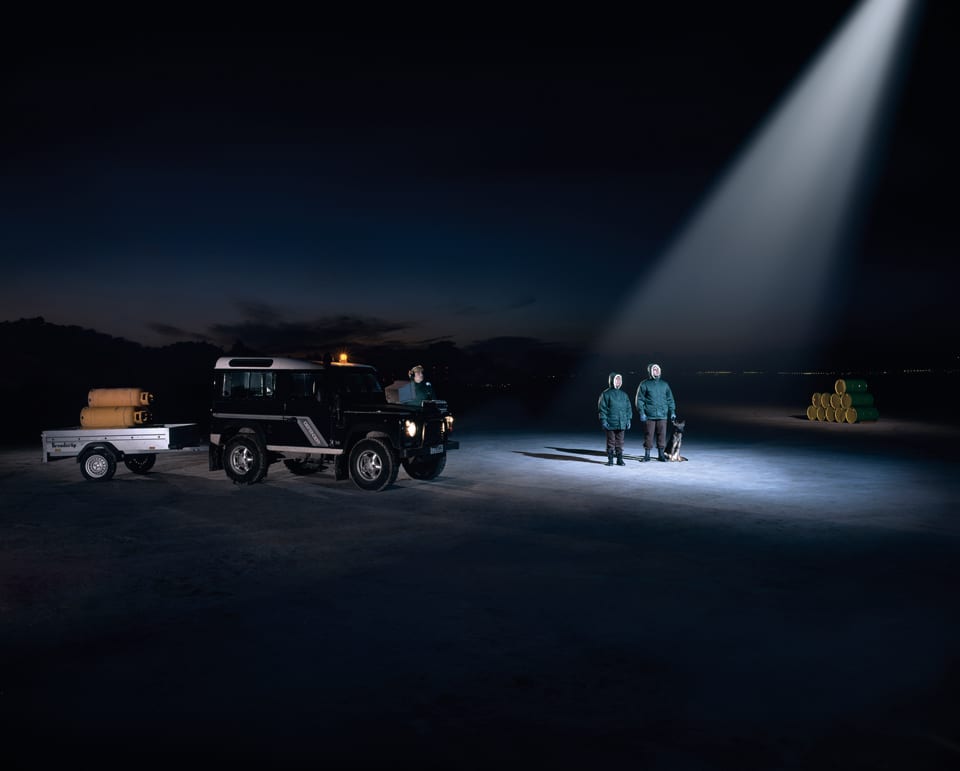 Briefcase swaps, car chases, hostage situations, roadblocks, extraterrestrial invasions, betrayals. Taliotis freezes recurring narrative tropes as they appear in films. The meticulously constructed photographs function as fragments of a story, alluding to what might happen next. Shown above is a shot from the Loaded Gun series. Two characters are caught under a spotlight, looking up towards the night sky.
---
The Aesthetica Art Prize is open for entries until 31 August, championing creativity in all its forms. Prizes include £10,000, publication and exhibition. Click here to find out more.
---