The concept of "hyperreality" was proposed by French theorist Jean Baudrillard during the 1980s to describe a society in which citizens are unable to distinguish between reality and simulation. In today's world, according to Baudrillard, reality has been substituted with "false pictures" – to the point where it is impossible to tell the difference between what is real and artificial. Worldwide, the average person spends a total of 6 hours and 58 minutes using the internet each day. We are confronted with AI, photo manipulation and algorithmically-generated news feeds every time we open our smartphones. Here are five photographers engaging with this idea – presenting intriguing visions of landscapes and cities through lens-based trickery, editing and mesmerising colour palettes.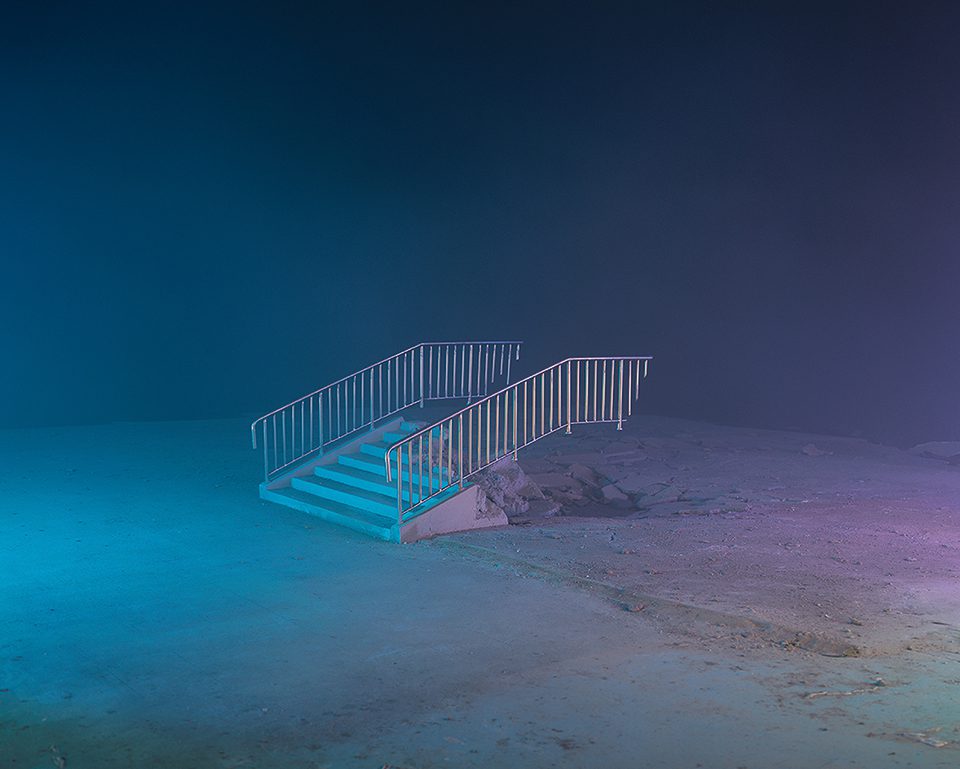 In an interview given to Ocula in 2017, Chen commented on what motivates him to make photographs. The answer? "Because of tragedy… I hope to highlight the gap between people's imagination of urbanity and the reality. The space lying inbetween is one of the tragic elements." Empty landscapes are often used – where doors lead to nowhere. They are dark and haunting, swimming deep into the fathoms of your brain.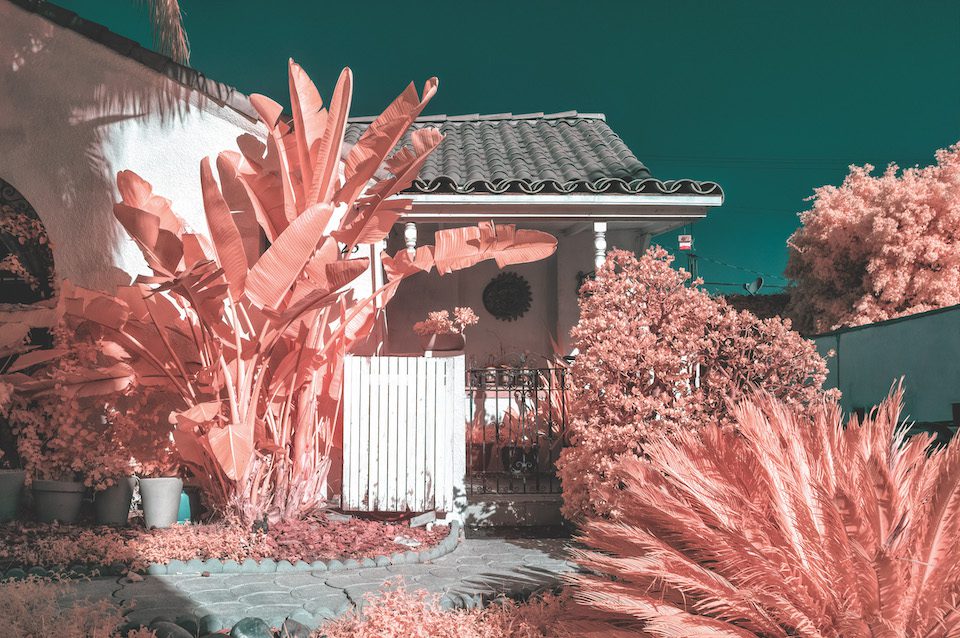 The human eye can only detect light (and, in turn, colour) from wavelengths in the range of 400 to 700 nanometres (nm). Infrared light sits outside of this spectrum, with much longer wavelengths that remain invisible. Karen Constine reveals this world, subverting the Los Angeles landscape using an infrared camera (665nm). Deserted suburban streets are transformed into hallucinogenic planes.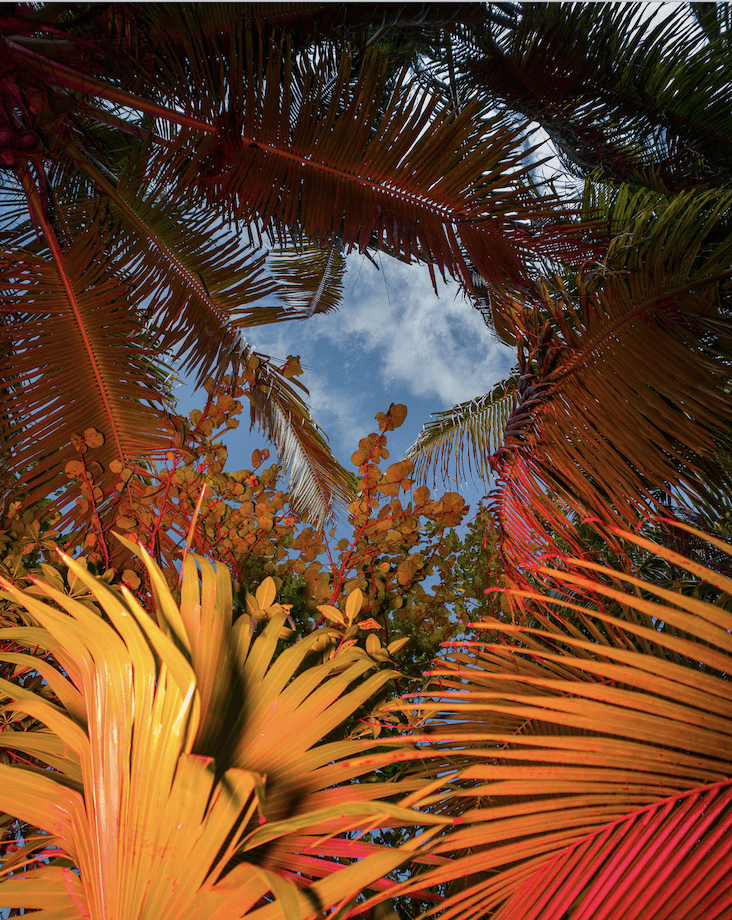 Benoit Paillé's photography is capable of elevating the most perceivably uninteresting object into something enticing, desirable and ultra-magnified. From fences and hedges to street lamps, he transforms objects through a phantasmic colour scheme. Bright, stark flashes of orange and green render surreal interpretations of the landscape, turning commonplace scenes into hyperreal visions.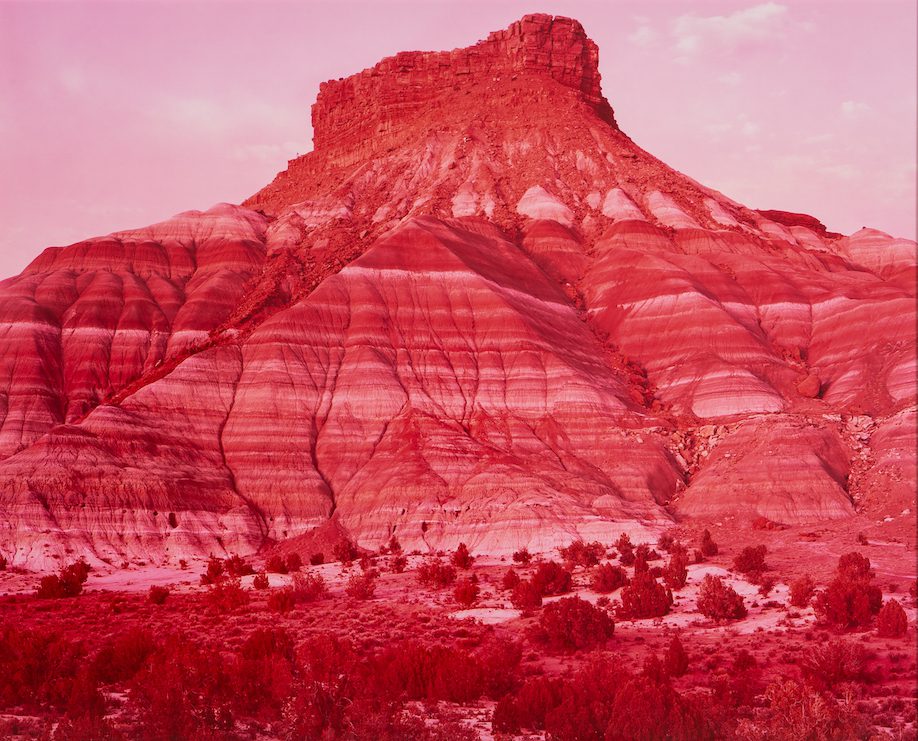 David Benjamin Sherry's (b. 1981) American Monuments series, shot in hyperreal monochrome, engages with the sites threatened by Trump's administration. The images were taken as a form of photographic activism, with saturated red and orange colour palettes alerting viewers to a sense of danger – whilst preserving the natural beauty of the landscapes through the camera lens.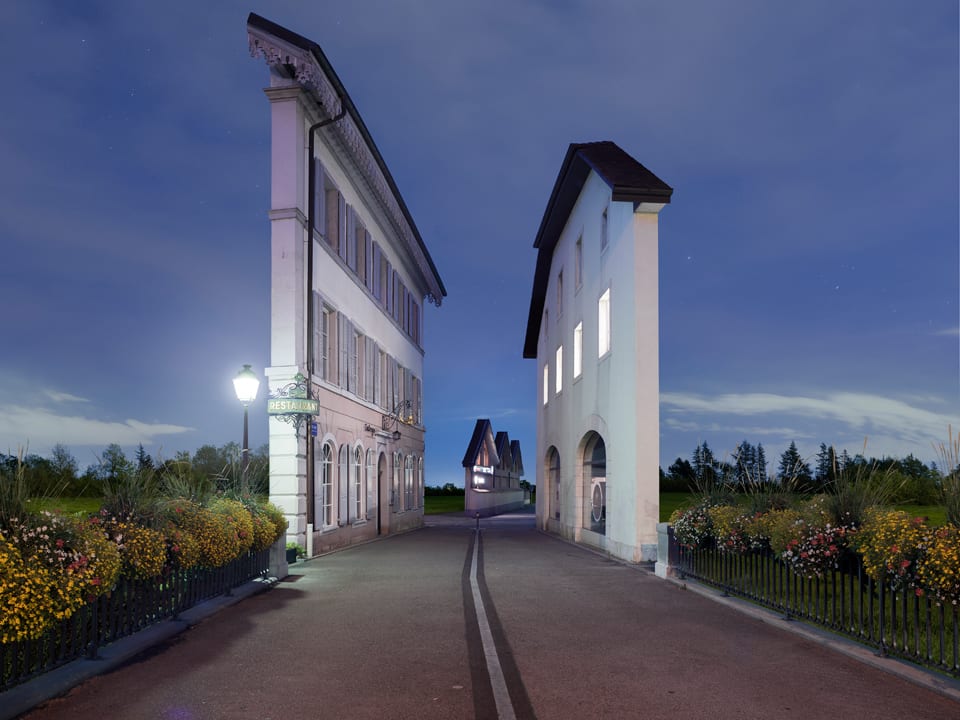 Façades is an intriguing conceptual series that explores ideas of superficiality in today's world. To so do, Zacharie Gaudrillot-Roy (b. 1986) re-imagines streets as two-dimensional worlds. Devoid of intimate details, these strange flattened houses pull the eye into a seemingly empty space between reality and fiction – a land somewhere between dusk and darkness.
---