Nightclubs are epicentres of contemporary life, providing spaces for experimentation with interior design, new media and alternative lifestyles. Night Fever: Designing Club Culture 1960 – Today at Centre per l'arte contemporenea Luigi Pecci, Prato, positions them as arenas for social change, exploring their global development through architecture, design and photography.
Clubbing emerged in the 1960s, transforming the act of dancing into a collective ritual accompanied by bright lights, sound and colour. The rise of disco in the following decade developed in tandem with key social and political movements, creating a space for marginalised communities. As music continued to evolve and the floor became a stage for performance, New York's legendary Studio 54 opened in 1977, becoming a popular haunt for celebrities.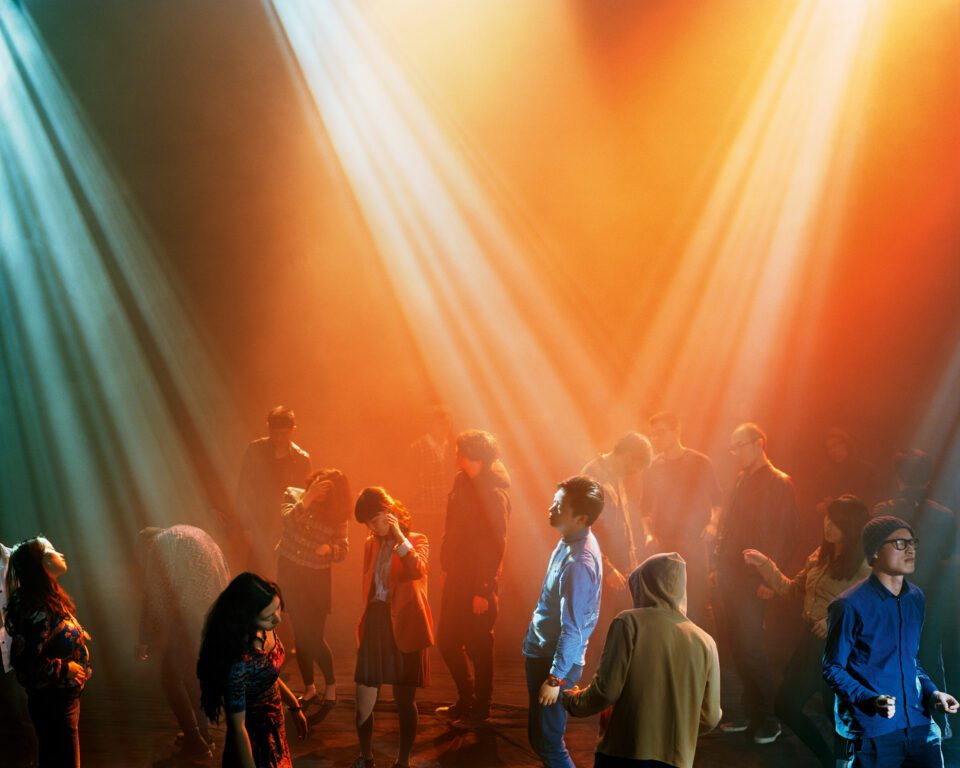 The city's thriving nightlife offered spaces for artists, launching the careers of practitioners including Keith Haring (1958-1990) and Jean-Michel Basquiat (1960-1988). In 1980s London, the New Romantic movement introduced Vivienne Westwood (b. 1941) to the world, merging the creative industries and club culture inextricably.
An innovative use of architecture was paramount to the emergence Berlin's hotspots, as disused and derelict buildings became home to the likes of Tresnor (1991) and Berghain (2004) after the Cold War. The latter, now infamous, was established in a former heating plant, showing how a vibrant scene can flourish in the cracks of the urban fabric.
Many of these buildings now only survive as historical monuments and modern ruins. Featured here are images by photographer Chen Wei (b. 1980), whose In the Waves series offers a fabricated a visual archive of Chinese nightlife. The staged works capture ghost-like figures caught in shafts of smoke and light. Oranges, purples and blues cast a hazy glow over frozen characters, each suspended in dreamlike worlds. The works are defined by a cinematic, almost melancholic quality – revealing temporary escapes from a restrictive reality.
The exhibition is open until 6 October. Find out more here.

Lead image: Chen Wei, In The Waves #5, 2013. © Chen Wei. Courtesy of ShanghART Gallery, Beijing, Singapore.