The Aesthetica Art Prize exhibition is an annual celebration of works that redefine the parameters of contemporary art. We look back across the years at the captivating shows hosted by York Art Gallery – a historic space which showcases 600 years of art year-round. The long-term partnership continues to be an essential platform for starting conversations and highlighting the best in established and emerging talent.
The 2020 edition – which is currently closed along with York Museums Trust's other venues – includes 18 artists that respond to today's key issues, unpacking the layers of our digitalised, globalised planet. The featured projects ask poignant questions about what it means to be a human today. How has the selfie altered our sense of personal identity? What value do we place on being individuals? Winner Rhea Storr's A Protest, A Celebration, A Mixed Message looks at carnival in relation to authority, performance and the visibility of black bodies in rural spaces. Across painting, photography, sculpture, video and installation, these immersive works are part of a wider line of enquiry into our changing world. Watch a video here.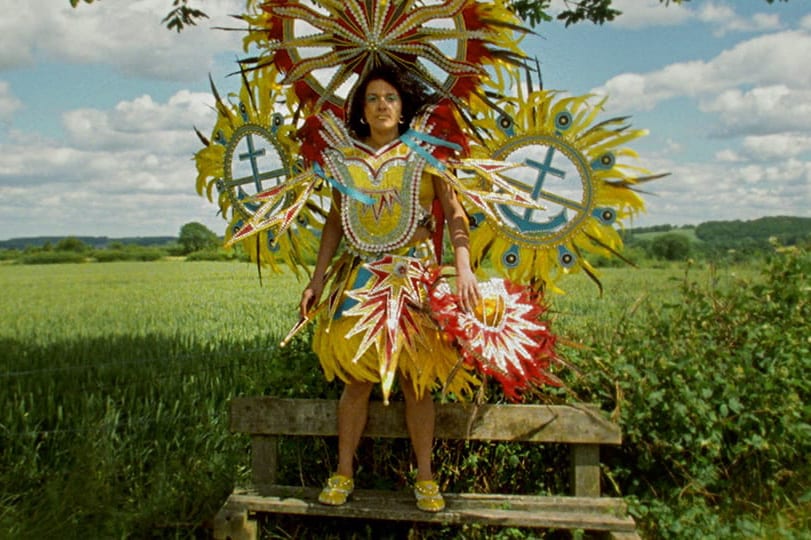 Last year, the Aesthetica Art Prize exhibition at York Art Gallery considered life in the digital age – which has changed the way we communicate with each other. The works on display revealed a level of disconnect that has never previously existed, delving into a world defined by likes and shares. Works such as Noriyuki Suzuki's Oh My ( ) tapped into this – calling out "god" in 48 languages each time the word was mentioned on Twitter, whilst World Press Photo award-winner and Prix Pictet nominee Giulio di Sturco explored cities defined by air travel. The line-up also included Turner-prize nominees Jane and Louise Wilson and Magnum photographer Sim Chi Yin. The Main Aesthetica Art Prize winner was Jenn Nkiru, whose film Rebirth is Necessary is a personal and powerful exploration of blackness.
---
In 2018, the prize reflected upon the era of post-truth, looking at how the world is increasingly shaped by surveillance and data collection. The presentation featured Jukhee Kwon's Babel Library – an installation created from disposed editions of Encyclopedia Britannica. It reflected on the creation, consumption and destruction of information. Other striking works included Reginald van de Velde's Memento Mori series – photographs capturing architecture reclaimed by nature. David Birkin, whose work reflects on the way war is depicted, took away the Main Prize.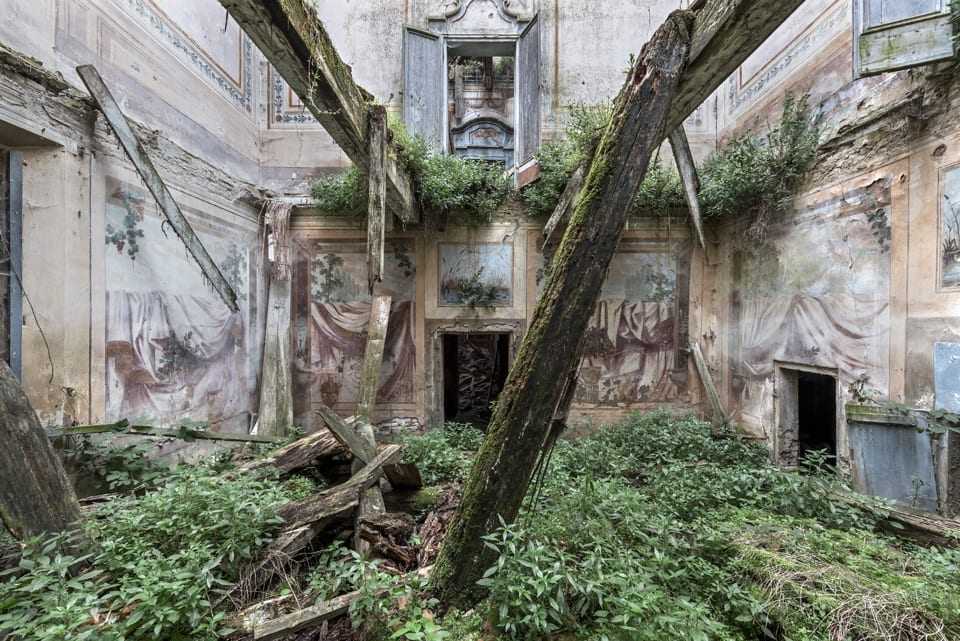 Emmanuelle Moureaux's colourful I Am Here was a popular part of 2017's show. Paper-cut figures stack in rainbow layers, responding to the vibrancy of Tokyo. The artist has since created installations for global institutions, is a finalist in the Architizer A+ Awards and has presented NOW Gallery's 2020 design commission. Other shortlisted names included Jasmina Cibic, who looks at structures of "soft power" to unravel how political rhetoric is deployed through art and architecture. Since exhibiting at York Art Gallery, Cibic's works have been on display at institutions across the world, including The Louvre, Paris, and the Museum of Modern Art, New York.
Over the years, the Aesthetica Art Prize Exhibition has tied in to the gallery's wider contemporary programming – including: The Sea is the Limit, exploring issues of migration, dispossession and national borders; Strata – Rock – Dust – Stars, an interactive new media exhibition; Sounds Like Her – Gender, Sound Art and Sonic Cultures; and When All is Quiet: Kaiser Chiefs in Conversation. These shows have all asked key questions about our times.
---
Working together with audiences and communities, York Museums Trust aims to inspire, to share and to care for York's cultural heritage. But like many charities and non-profit organisations they are struggling to survive the current coronavirus pandemic. The future sustainability of the Trust relies on donations to ensure that they will be here for generations to come. Please donate here if you can.
---
Lead image: Patty Carroll, From the series Anonymous Women: Domestic Demise.
1. Rhea Storr, A Protest, A Celebration, A Mixed Message.
2. Patty Carroll, From the series Anonymous Women: Domestic Demise.
3. Reginald Van de Velde, Memento Mori.