1-54 is a destination to discover contemporary art from Africa and the African diaspora. This year's Paris edition is now open online. The fair is partnering with Christie's, showcasing work by 70 artists from across Africa, Europe and North America. Discover Aesthetica's photography highlights: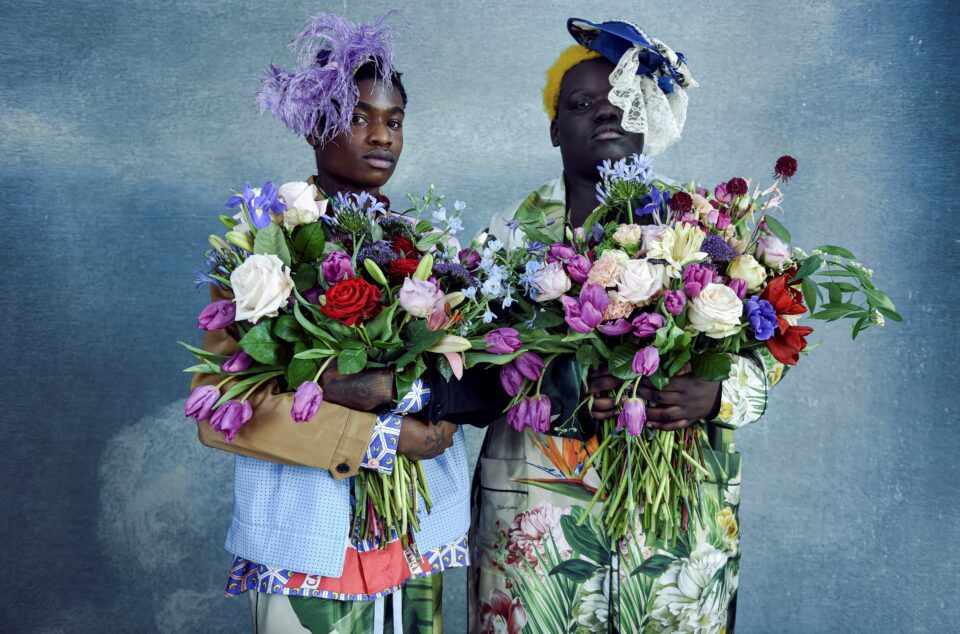 Mous Lamrabat, Loft Art Gallery
Moroccan-Belgian photographer Mous Lamrabat (b. 1983) initially trained as an interior designer, discovering image-making after finishing his studies. The camera gave instant satisfaction; he enjoyed its immediacy. Since then, he has collaborated with various magazines such as Naatal, Tush Magazine and Stylist France. Lamrabat's images are a new take on fashion photography – filled with irony, luxury and references to Moroccan culture. Faces and bodies are obscured, swathed in brightly coloured clothing or, as above, large bouquets of flowers. His goal is "to show Moroccan culture from a new perspective."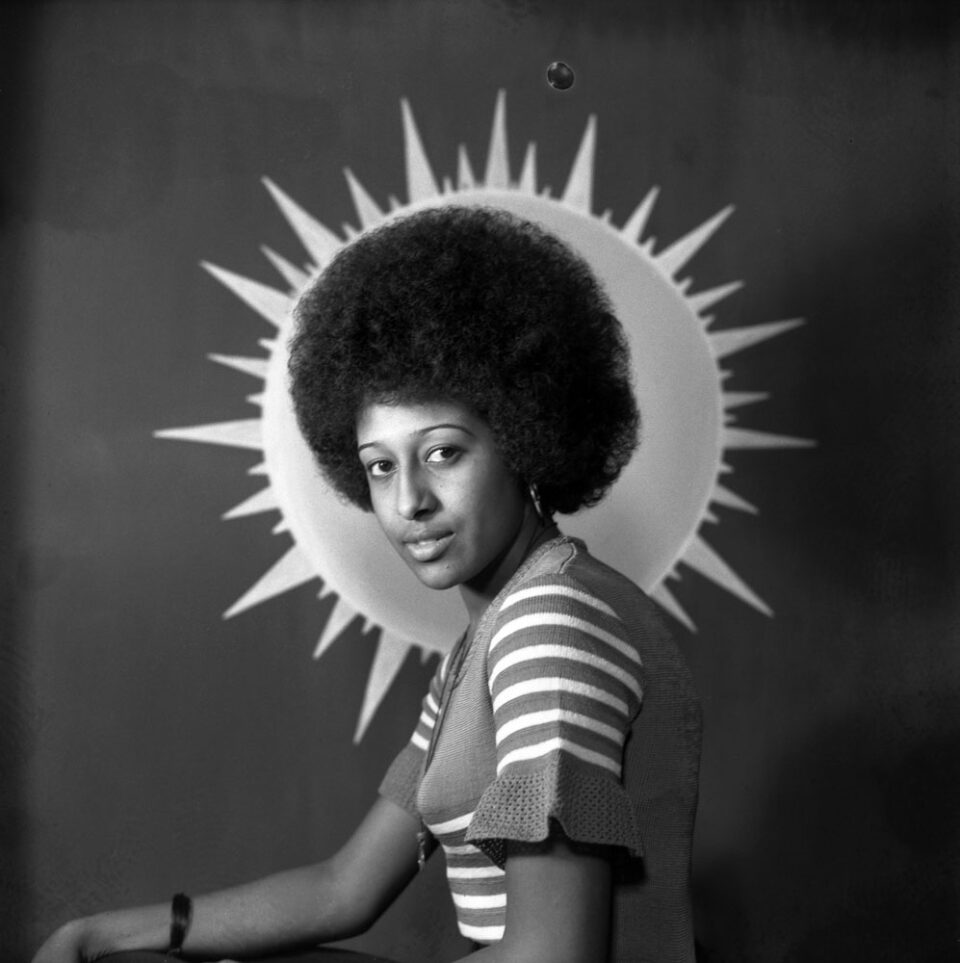 Fouad Hamza Tibin, Galerie Eric Dupont
Poet and photographer Fouad Hamza Tibin (b. 1952) lives and works and in Sudan. He entered the world of professional photography in 1971, chronicling the daily life and culture of the 1970s and 1980s. During this time, he opened his own studio, "Studio Mwahib". The resulting portraits are recognised for their sharp focus and direct gaze. Hamza Tibin often captured subjects against plain backgrounds, although the above photograph is framed by a glowing sun. His work has been shown in France, Belgium and Mali.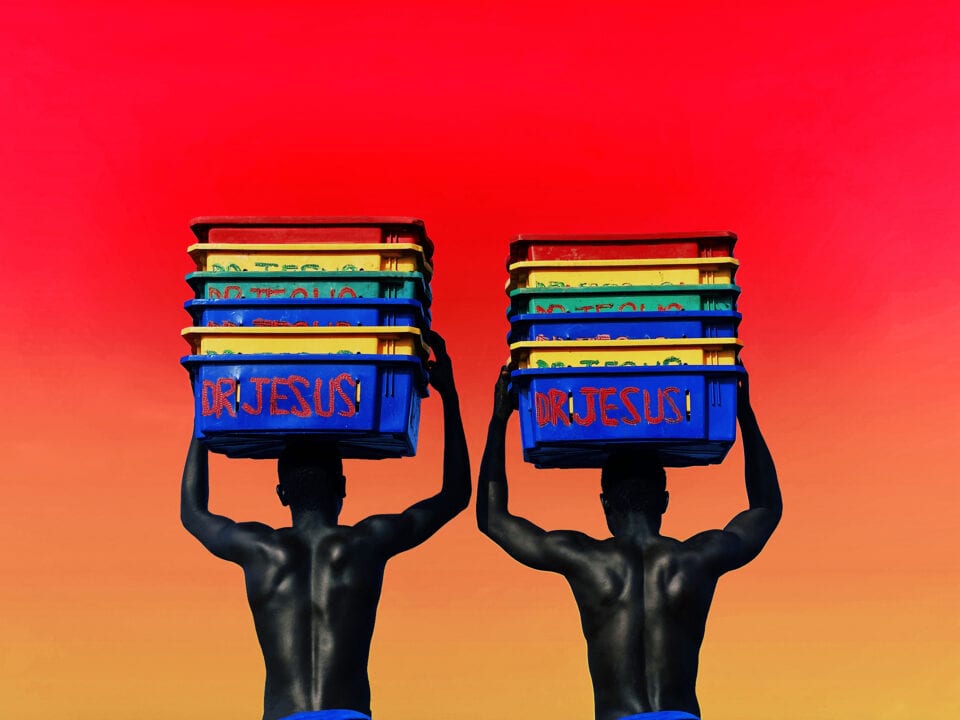 Prince Gyasi (b. 1995) describes his work as "therapy through colours." Shooting on iPhone, Gyasi shows what can be achieved with with smartphone cameras. He photographs the young inhabitants of Jamestown, a fishing district of Accra. The images are recognised for their highly saturated colour palette and powerful impact: bright blues are set against bold oranges and yellows. Gyasi strives "to tell the story of his continent" through optimistic compositions, whilst also reflecting upon his experience with synaesthesia, a neurological condition in which each word, sound or emotion is associated with a colour.
---
Log on to 1-54 Paris at Christie's until 24 January. Find out more here.
---
Images:
1. Prince Gyasi, Patience & Purpose, 2019. Courtesy Nil Gallery.
2. Fouad Hamza Tibin, Untitled, 1975. Courtesy galerie Eric Dupont, Paris.
3. Mous Lamrabat, Fresh from the garden of compton, 2019. Courtesy Loft Art Gallery.
4. Prince Gyasi, The 12 Powers, Courtesy Nil Gallery.