Portraiture is a time honoured art form. According to Tate, it dates back at least to ancient Egypt, where it flourished from about 5,000 years ago. Today, the definition of portraiture is broader than ever before: encompassing anything from painting to photography, sculpture or video – even selfies. Here are five trailblazing contemporary portraitists to know from London's 1-54 Contemporary African Art Fair. These are artists who use lens-based media to explore ideas of identity, belonging and place.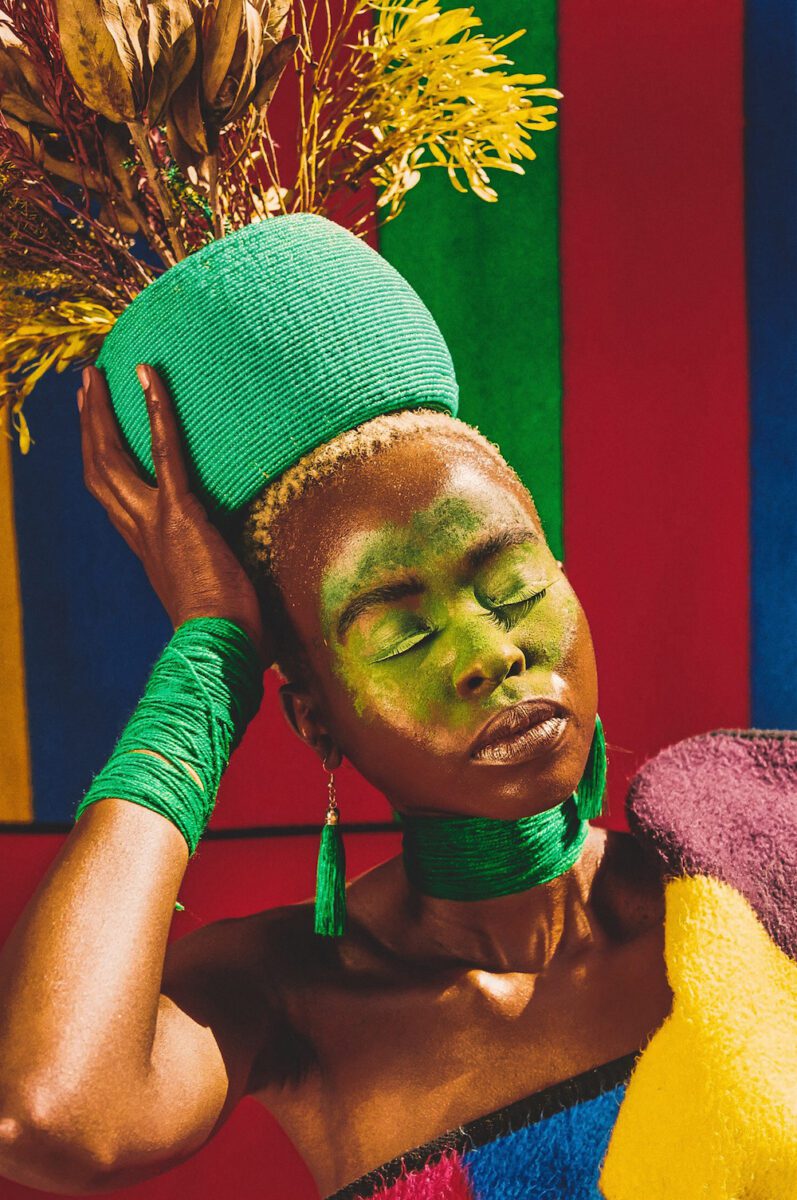 Zana Masombuka (b. 1995) was brought up in the small town of Siyabuswa, in rural KwaNdebele, South Africa. Her body of work is deeply informed by this personal heritage, comprising bright, bold images that frequently deploy Ndebele cultural lore and symbolism. To do so, Masombuka collaborates with with different photographers; the above, for example, was captured by Johannesburg-based John Baloy. These pieces are investigations into "the meeting of age-old human experience and the contemporary world": the manner in which, especially across Africa, modernity continues to impact on tradition.
Self-proclaimed visual activist Zanele Muholi (b. 1972) is motivated by a mission to "re-write a Black queer and trans visual history of South Africa." Despite the equality promised by the country's 1996 constitution, its LGBTQIA+ community remains a target for violence and prejudice. Muholi has become renowned for their signature style of self-portraiture, as seen in the ongoing series Somnyama Ngonyama – translated as Hail the Dark Lioness. Muholi also documents and archives the lives and struggles of communities through portraits, calligraphy, installations, and, more recently, paintings and sculptures.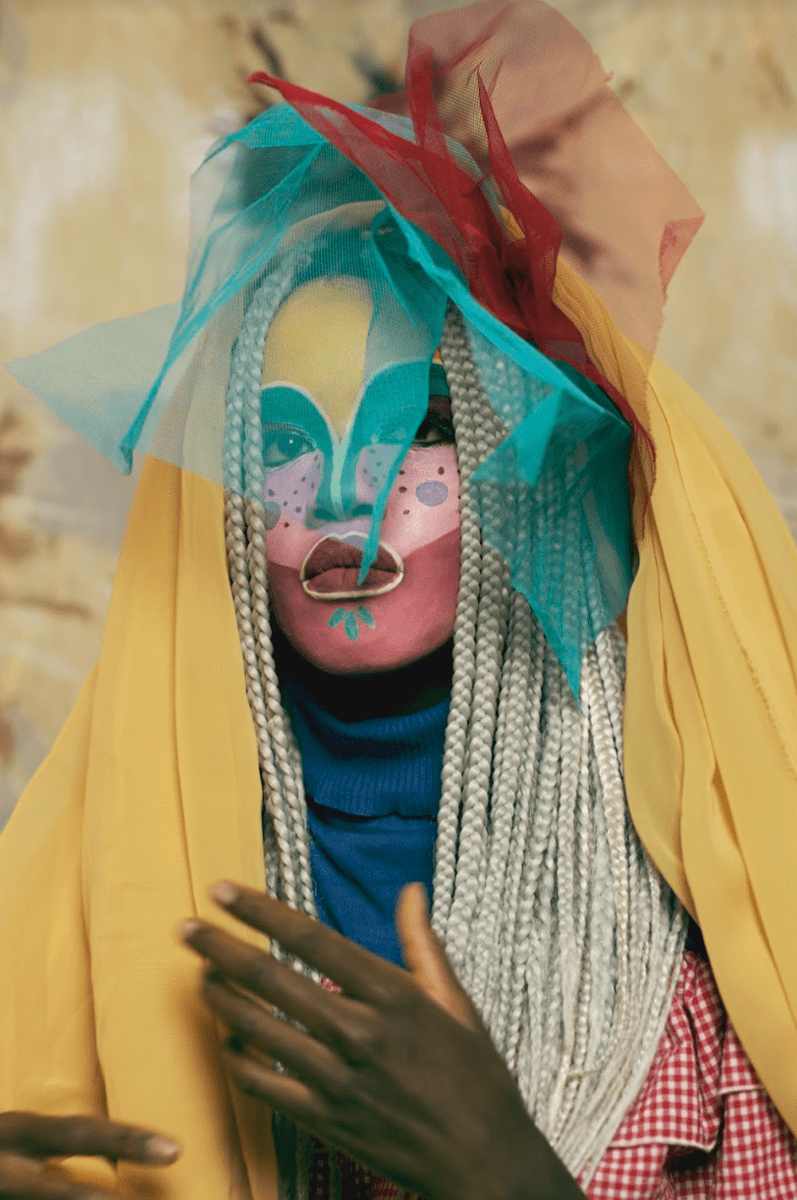 Science fiction writer Octavia E. Butler was a visionary. According to BBC, the author "envisaged an alternate future that foresaw many aspects of life today, from big pharma to Trumpism." Butler is amongst Atong Atem's (b. 1994) key influences, alongside the likes of acclaimed Malian studio photographers Malick Sidibé and Seydou Keïta. Their works, like Butler's, are synonymous with social change and modernity. Atem is an Ethiopian-born, South Sudanese artist who lives and works in Melbourne. She uses the lens to explore concepts of home, tapping into migrant narratives and postcolonial experiences.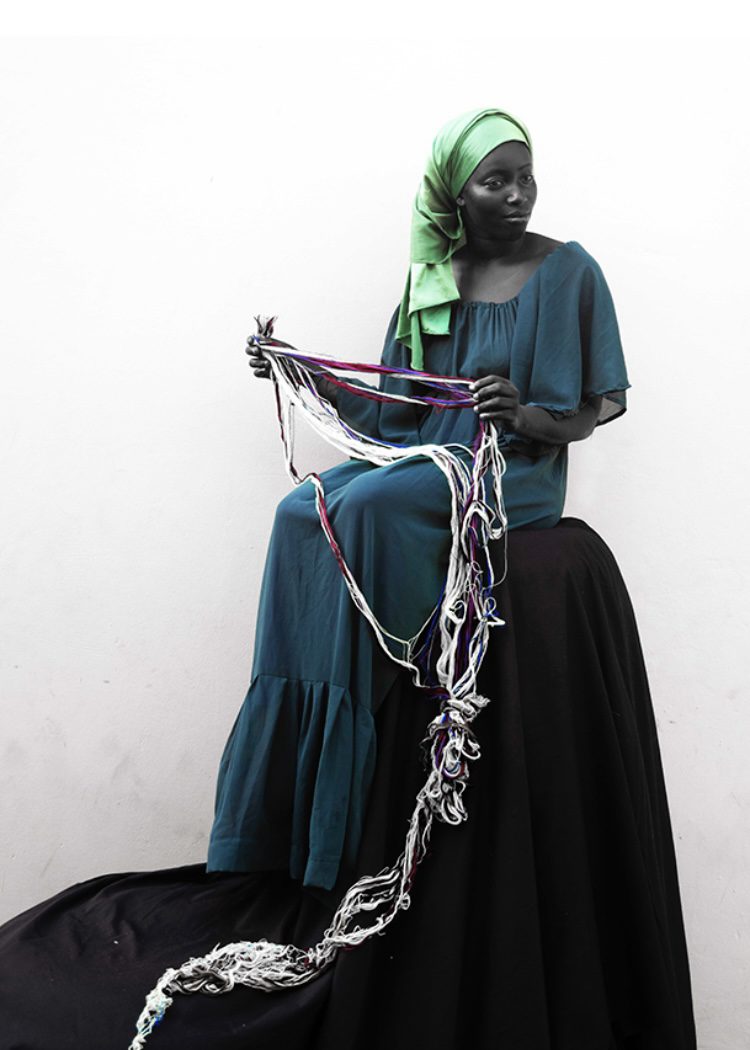 Angèle Etoundi Essamba's (b. 1962) images are filled with colourful, tangled and intertwined threads. They represent various kinds of relationships, from filial to matrimonial, as well as the transmission of information. For nearly 30 years, Etoundi Essamba has observed the world from the perspective of women – challenging stereotypes in the process. "I did not recognise myself in these stereotypes," the artist notes. "I decided to break with them by showing images of strong, active, combative people. My subjects are also vulnerable, because they are deeply human. These people are not myths or legends – they exist."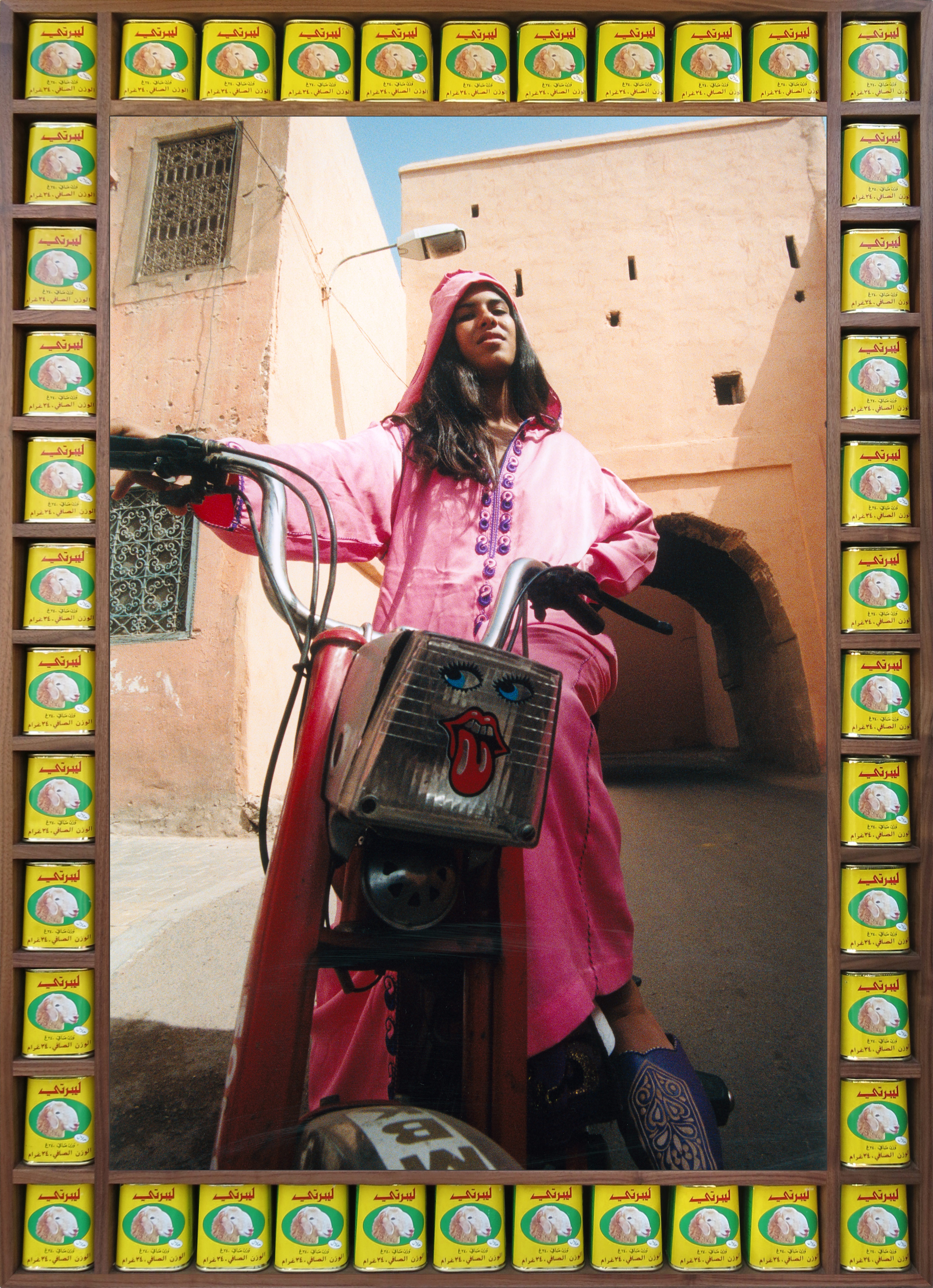 From stacked soup cans to Louis Vuitton prints, the work of Hassan Hajjaj (b. 1961) borrows from Moroccan culture, combining fashion labels with patterns, brand images and cult logos. The artist, who has been named the "Andy Warhol of Marrakech", revolves between several worlds: photography, fashion, music, cinema and design. His work is a celebration of the visual culture of Marrakech's souk – "a social space symbolic of interaction and exchange" – fusing its aesthetics with familiar western iconography.
---
1-54.com/london | Somerset House, London | 13-16 October 2022
---
Image Credits:
1. Atong Atem, Ruth with Veil, 2020, Digital photograph on Ilford Smooth Pearl, 150 x 100 cm. Courtesy of Addis Fine Art.
2. Zana Masombuka,Proudly South African: Exploration of Identity 6 (detail), 2018, Giclée  print on 325gsm Hahnemühle Fine Art Baryta paper, 60 x 40 cm, Edition of 10. Copyright the artist. Courtesy of the artist and October Gallery. Photographer John Baloy.
3. Zanele Muholi, Cwazimula, ISGM, Boston, 2019, Baryta print, 60 x 45.7 cm, Edition of 8 + 2AP. Courtesy of Galerie Carole Kvasnevski.
4. Atong Atem, Dijok, 2020, Digital photograph on Ilford Smooth Pearl, 150 x 100 cm. Courtesy of Addis Fine Art.
5. Angèle Etoundi Essamba, SUIVEZ LE FIL! from the A-FIL-IATION series, 2022, 150 x 100 cm | 100 x 70 cm limited edition of 15. Courtesy of Galerie Carole Kvasnevski.
6. Hassan Hajjaj, Rider In Pink, 2000, Metallic lambda dibond, 140.6 x 98 x 8.5 cm, Edition of 7 + 3AP. Courtesy of L'Atelier 21.