According to the Oxford English Dictionary, the earliest recorded use of the of the word "bittersweet" – meaning pleasure tinged with sadness or pain – is in Chaucer's The Canon's Yeoman's Tale (1387). Today, the oxymoron is well recognised, appearing perhaps most famously within English rock band The Verve's 1997's Bitter Sweet Symphony. It's now the name of Munich-based photographer Christopher Thomas's latest exhibition, on view at Ira Stehmann Fine Art.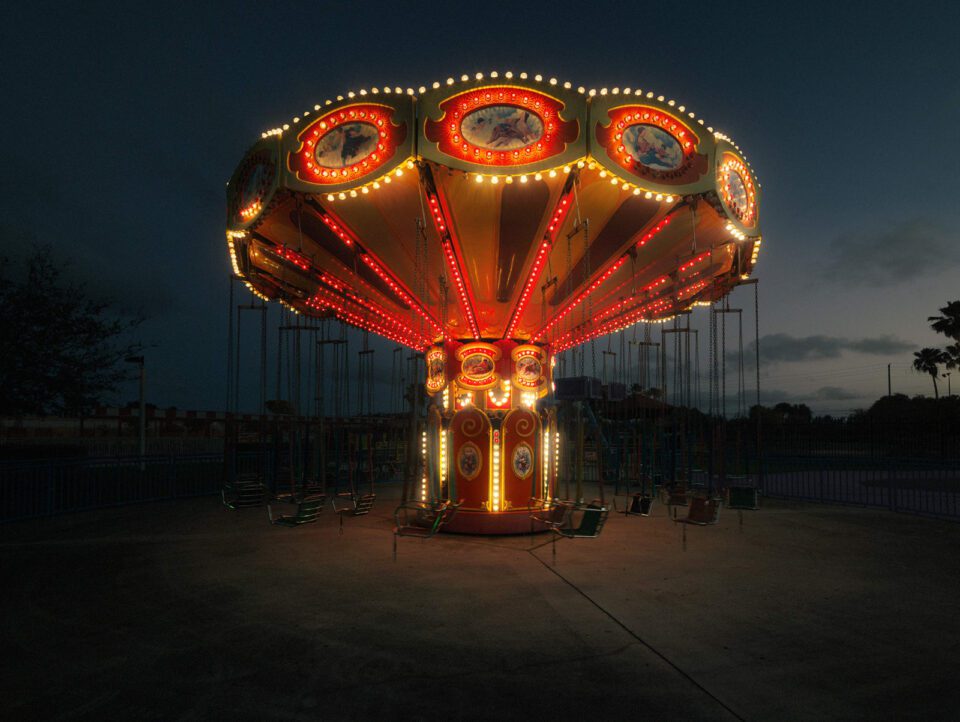 Oxymorons are words which place two contradictory terms in conjunction. Thomas's images do exactly that, capturing merry-go-rounds, ice cream cones, bubble gum machines, circus tents and Ferris wheels within desolate landscapes. On first glance, their glowing lights and warm colours bring to mind childhood memories and nostalgia. A sense of darkness begins to creep into the frame with each viewing; ultimately Bittersweet revolves around such oppositions. "It is about joy and fear, melancholia and warmth, gain and loss, the beginning and the end…" he says. "It's about time and how everything changes."
Thomas's pictorial worlds are, typically, steeped in decay and transience. The artist has travelled to notable locations across the globe, including Chernobyl in Ukraine, which was scarred by the nuclear reactor disaster in 1986. The nearest city, Pripyat, home to around 50,000 people, was evacuated along with other communities in a 4,000 kilometre squared zone. In such places, empty gymnasia and abandoned amusement parks are Thomas's subjects. He immortalises roller coasters, dolls and giant dinosaur statues.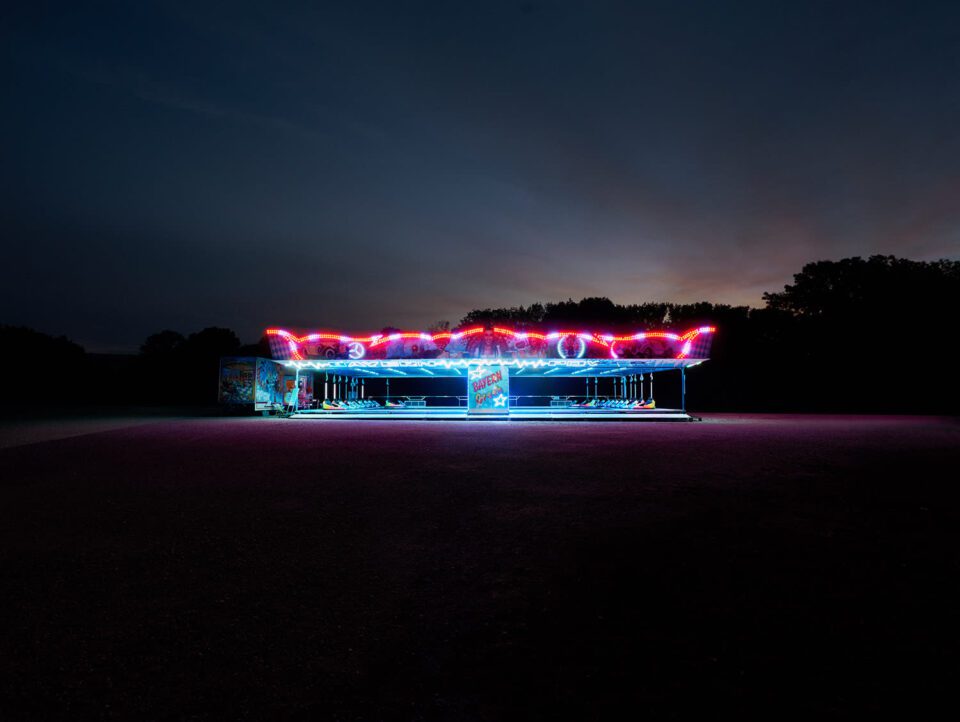 There's a conflicting, ever-evolving nature to Thomas's approach. "Some images in this series are staged, they are set up with quite some effort," he explains. "Some are found, for some I travelled far – and for some I had to trespass … Sometimes a single shot can take weeks of preparation, travel, execution and finalisation, sometimes you have to be fast and silent." Thomas, who has worked on the collection for around 10 years, has been described as "obsessed with the past." In many ways, this is true. The artist is preoccupied with "places where something was and is no longer so" – destinations where time has shifted. Even as a young child, he enjoyed going to the very same festival year-on-year, returning simply to imagine how the event used to be, living in a bed of memories as opposed to the present moment.
Nostalgia is part and parcel of the human experience – tied to the senses. Sounds, smells and sights evoke memories involuntarily and take us back to distinct points in time. In referencing the forgotten icons of youth, Thomas reminds us of our complex existence, and the multitudinous nature of memories – each one tinged with happiness, sadness or something in the middle. "I like it when a piece of art succeeds in striking not only one chord, but several," he concludes.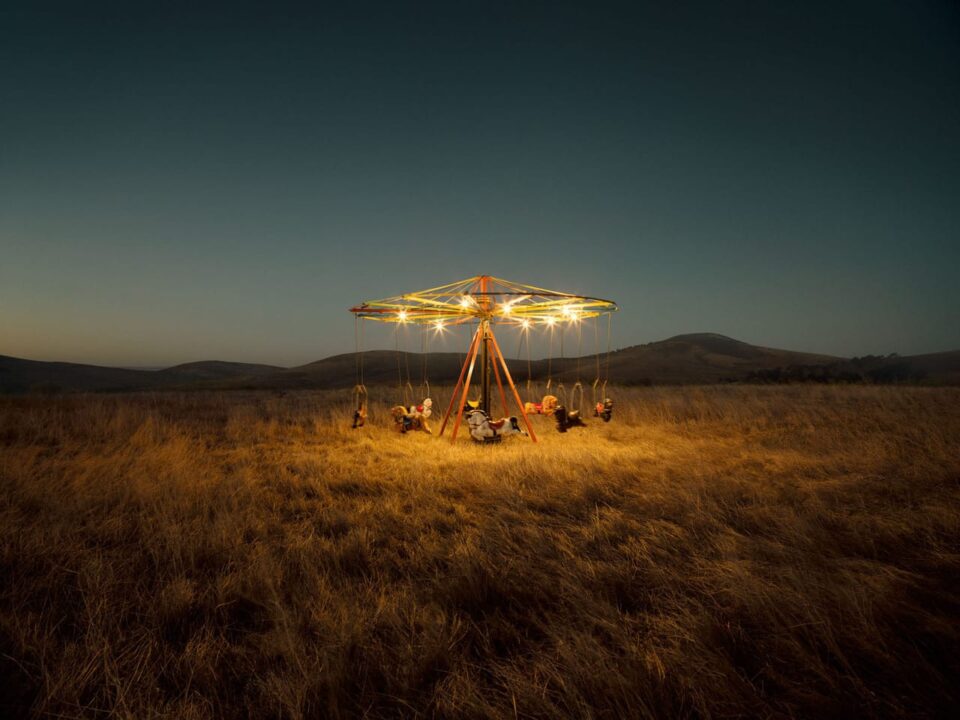 ---
Bittersweet is at Ira Stehmann Fine Art, Munich, until 31 August. irastehmann.com
Words: Eleanor Sutherland
---
Image Credits:
1. Bittersweet 89, 2017, © Christopher Thomas, courtesy Ira Stehmann Fine Art, Munich, Germany.
2. Bittersweet 103, 2020, © Christopher Thomas, courtesy Ira Stehmann Fine Art, Munich, Germany.
3. Bittersweet 102, 2020, © Christopher Thomas, courtesy Ira Stehmann Fine Art, Munich, Germany.
4. Bittersweet 01, 2013, © Christopher Thomas, courtesy Ira Stehmann Fine Art, Munich, Germany.