Securing a sustainable future is the biggest challenge we face today. It's a task intricately interwoven with the multifaceted realm of design. Architects and designers have an inherent responsibility to embed positive environmental and social impact strategies into structures, whether it be this year's Serpentine Pavilion, made of bio-sourced and low-carbon materials, or Denmark's Copenhill, the cleanest waste-to-energy power plant in the world, with a hikeable roof and slope that can be skied on.
At the forefront of this, Sustainable Design China Summit emerges as a stage to showcase forward-thinking innovations for resilient environments. The integration of these green technologies and waste reduction strategies aligns with the goals set forth by COP27, with a particular emphasis on mitigating the impact of construction industries. This is reinforced by six themes: Designing a Sustainable Future, Circular Design Matters, On the Path to Net Zero, Towards a Greener Future, Holistic Hospitality and The Empathic Workplace. Chief Sustainability Advisor Orianna Fielding explains, "Implementing strategies and measuring their positive impact even once targets are met, will require an ongoing commitment. Having a structure in place to enable the making of continuous improvements towards your corporate sustainability goals by setting positive environmental targets and measuring and reducing Carbon emissions, should form the cornerstones of every company's core values and business strategy." For more insight into the focus and scope of the Summit, check out the official video & photo gallery from 2022 here.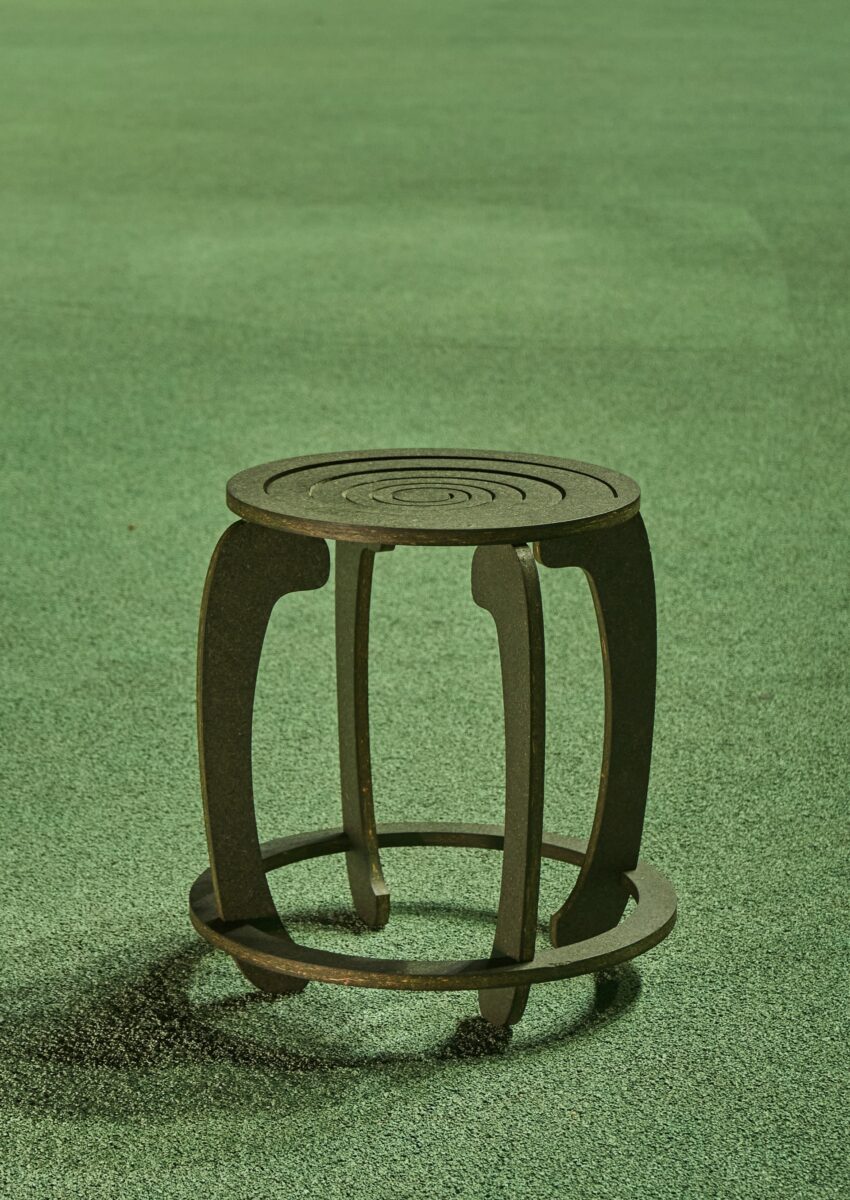 Panels include Nature Positive Design Biodiversity, which considers how we respect ecosystems and integrate biodiversity into design, as well as Sponge Cities, which looks at improving the resilience of buildings and neighbourhoods. The latter talk focuses on urban areas with abundant natural areas such as trees, lakes and parks – features that absorb rain and prevent flooding. According to Knowledge Hub, between 2008-2010, 137 cities were flooded more than 3 times a year, and 57 cities were flooded for more than 12 hours. At the time, due to relatively low requirements for the amount of water traditional drainage systems could handle, increasing urbanisation, construction activity, and rainfall, lead to a significant increase in flooding risk in Chinese cities. The Sponge City programme, however, introduced in 2018, aims to ensure that 80% of urban built-up areas meet building requirements by 2030. Today, China has the largest number of sponge cities, with Baicheng, Qian'an, Jiann, Xixian, as well as Shanghai and Shenzhen being examples of this. CNN reports that these measures can include rooftops covered by plants, scenic wetlands for rainwater storage and permeable pavements that store excess runoff water and allow evaporation for temperature moderation. The move is critical, now more so than ever as Beijing reports its heaviest rain in 140 years and Jilin province faces the aftermath of Typhoon Doksuri.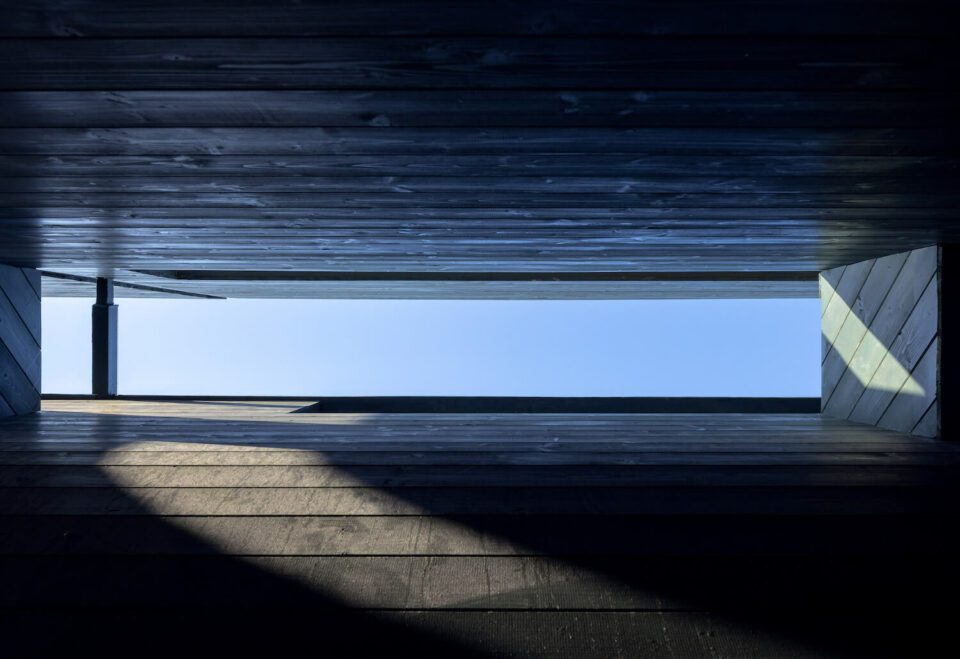 Elsewhere, exhibitors include DECO · DECO, a high-light transmittance resin glass brand, as well as Chazence, a creative engineering company that recycles tea residue, developing the waste into new materials. RAC Studio, an education design hub, also explores architecture, landscape, and interactive interiors, as they combine practices to create functional and elegant buildings. A key example of this is Wood Pavilion #1, characterised by its "low slung volume clad in midnight dark wood, with angled slit apertures affixed and fluttering off its skin." The building also presents gently curved benches to sit and meditate. It's the perfect space to watch the day pass, as light filters in through crevices and windows.
Installations also include Unplugged by Weijie Peng, a project that addresses high temperatures for elderly people. The design offers an alternative to air conditioning and attempts to regulate indoor temperature during extreme weather conditions and preemptively prevents the risk of heatstroke. In addition, Yalan Dan showcases The Cycle of Rebirth: a series of vases inspired by the three forms of water – clouds, rain and snow. The vessels are made of bamboo fiber and polylactic acid (PLA) mixed materials that can be degraded by soil, as they point to the potential for wood-based furniture. Dan proposes a circular system, where products can be reused, creating a harmony between simple aesthetics and ecological responsibility.
Sustainable Design China Summit unites diverse sectors and perspectives, as it exemplifies the power of collective action and commitment to change. The event presents contemporary materials, cutting-edge technology and nature positive solutions, bringing together leaders, pioneers and education specialists in a unique and wide-ranging platform. With each innovative solution and eco-conscious design, attendees are reminded that environmental responsibility is not merely an option, but is fundamentally a way of life.
---
Sustainable Design China Summit
sustainabledesignchina.com | 21 – 23 September
---
Image Credits:
1. Wood Pavilion #1 – An Experiment of Archetype, by LIN Architecture with Rac Studio. Image by Songkai LIU
2. PrZence© 茶基複合, Image courtesy of Chazence
3. Image © LIU Songkai
4. Image courtesy of DECO·DECO
---