From close-up photography to digital world-building, contemporary artists are always building on the legacies of minimalism, abstraction and land art. These movements developed in the US in the 1960s, with the likes of Robert Smithson combining rocks and mirrors indoors. Discover four creatives from our archives who play with geometry, refraction and illumination. The results: unusual still lifes and landscapes.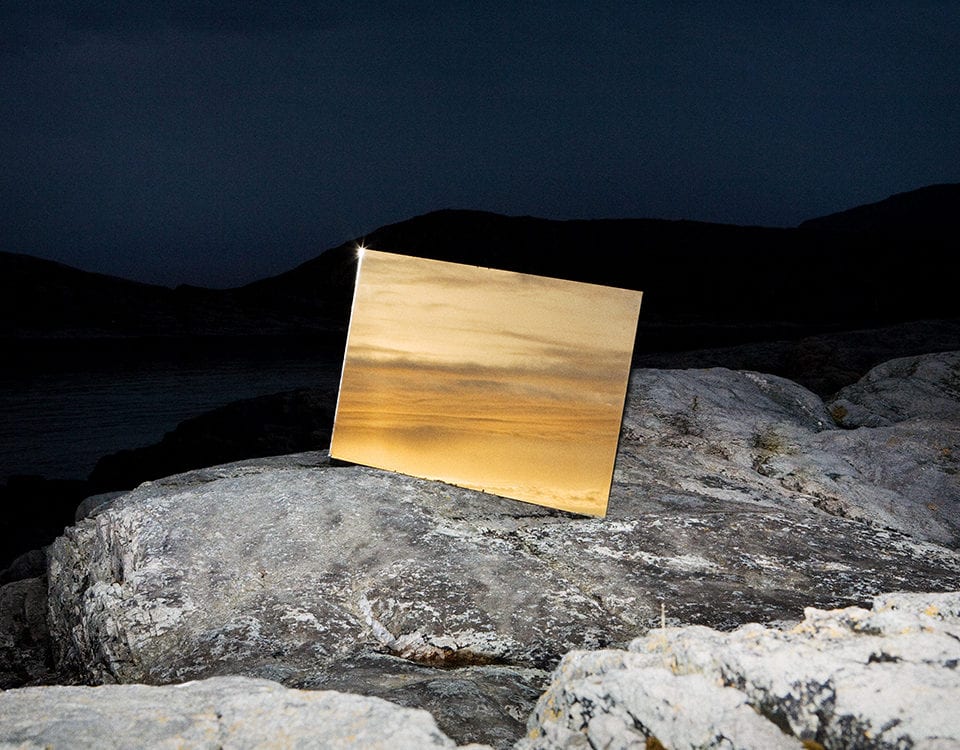 Inka and Niclas Lindergård (Inka & Niclas) are an award-winning artist duo who bring new life to landscape photography, asking deeper questions about interventions with the planet. "They arrange objects and use coloured lights, offering a different perspective on the relationship between humans and nature. In the works, the natural world is off-kilter, and the landscape has become fluorescent. The idealised aesthetics in these utopian and bright landscapes are post-produced with Instagram filters. They are addressing our experience, making us aware of not only beauty, but also the culture that is creating visual tourism."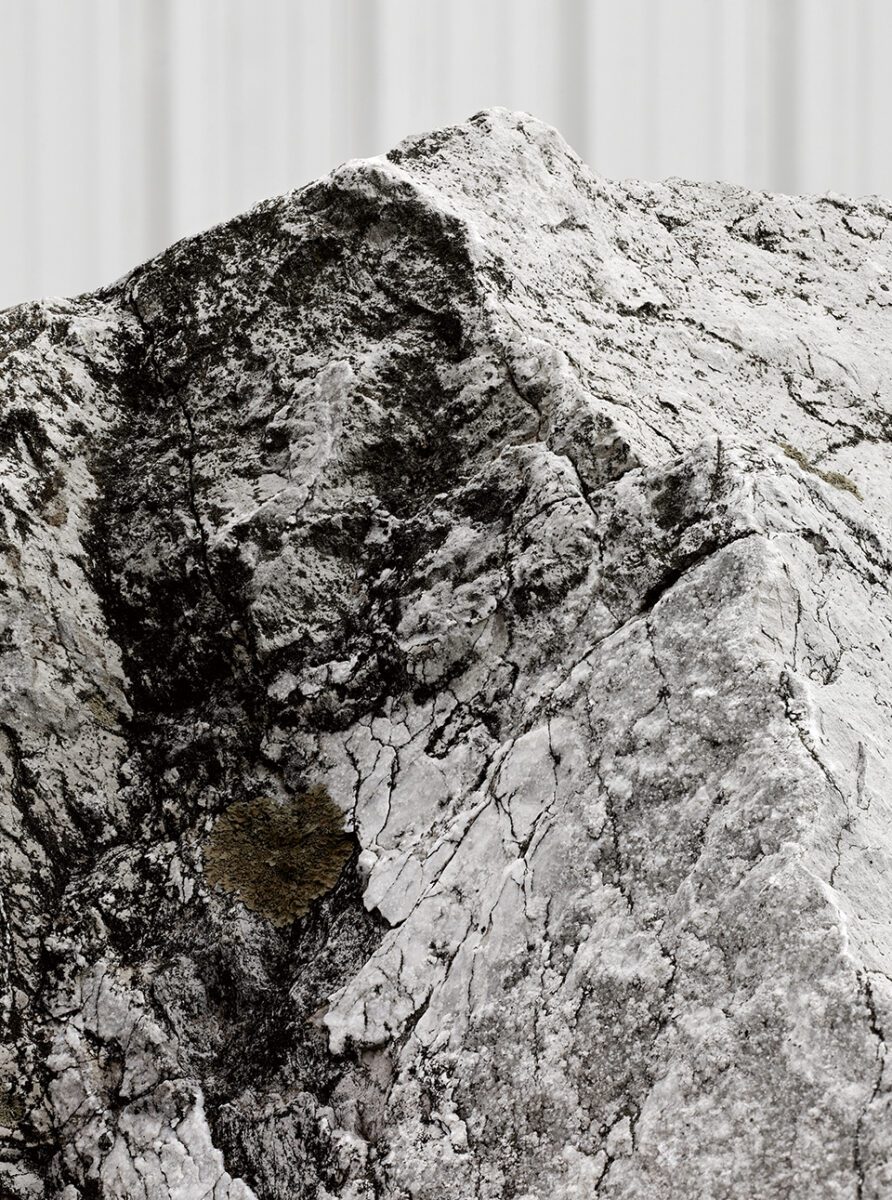 A formal background in architecture informs Parisian photographer Jérôme Bryon's (b. 1974) muted urban landscapes. Grand Sud navigates the commercial district of Montpellier, France, as though exploring undiscovered, alien terrain. In abstract detail, Bryon focuses on particular textures and patterns. Rocks appear like mountains in front of minimal architectural backdrops. Lichen blooms within their grey and white cracks. Elsewhere, branches stretch out over walls of corrugated iron. The series illustrates a disconnect between humans and their environments, contrasting manmade and natural forms.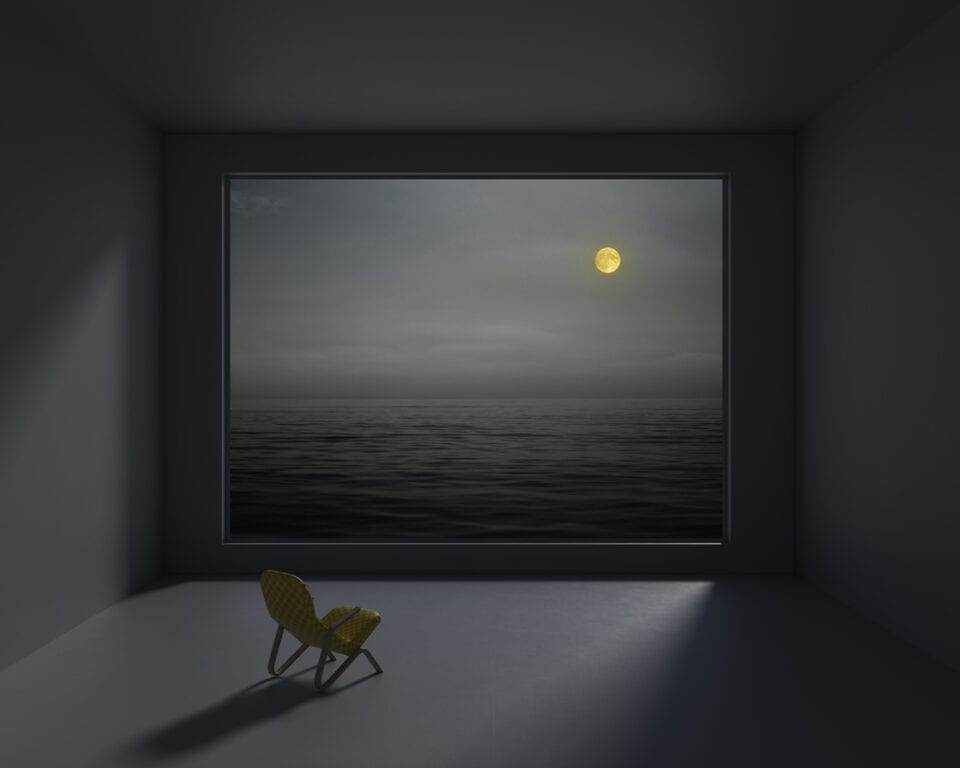 In lieu of "real-life" visits, is there a visual antidote to be found in the digital realm? What does it mean to pine after a world that doesn't exist? Mue Studio (Minjin Kang and Mijoo Kim) specialises in "visual escapism" – through three-dimensional image design, art direction and photography. The studio creates digital non-places that exist between fantasy and reality, exploring how artificial places might still offer refuge and solace. These serene compositions quiet the mind through rippling pools and soothing sunsets. Moonlight shines over dark seascapes, illuminating clean, minimal rooms.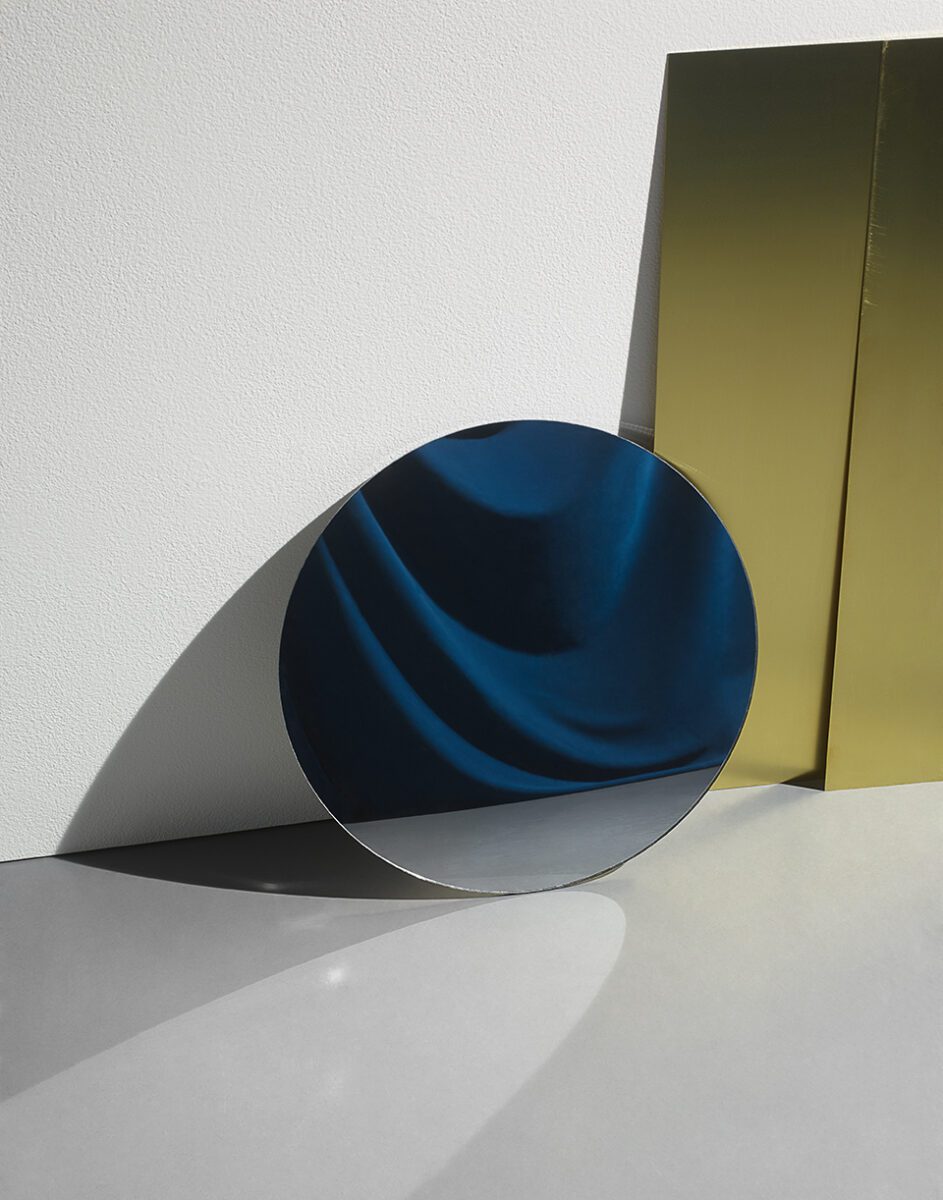 Refraction and reflection have long been a source of interest for artists working with light. Barbara Kasten (b. 1936) is one such example, who, in turn, references Le Corbusier (1887-1965) and László Moholy-Nagy (1895-1946) as life-long influences. Beate Sonnenberg (b. 1966) touches upon these elements, bringing them into the contemporary sphere. In collaboration with artist Johanne Mills, Sonnenberg assembles industrial materials such as wood, pebbles, plastic and paper, angling the viewer at the source of abstraction. Curtains are reflected in square and circular mirrors – creating an intriguing sense of texture.
---