It is the colours of Thirza Schaap's images that first attract the eye: a soft pastel spectrum of baby blues, bubblegum pinks and minty greens. Abstracted plants and blooms are awash with bleached out, dreamy hues – reminiscent of endless summer days. But all is not what it seems. Looking a little closer, we realise that the images show collections of plastic debris – bottles, toothbrushes, lighters and disposable cutlery that the photographer has re-assembled as captivating sculptures.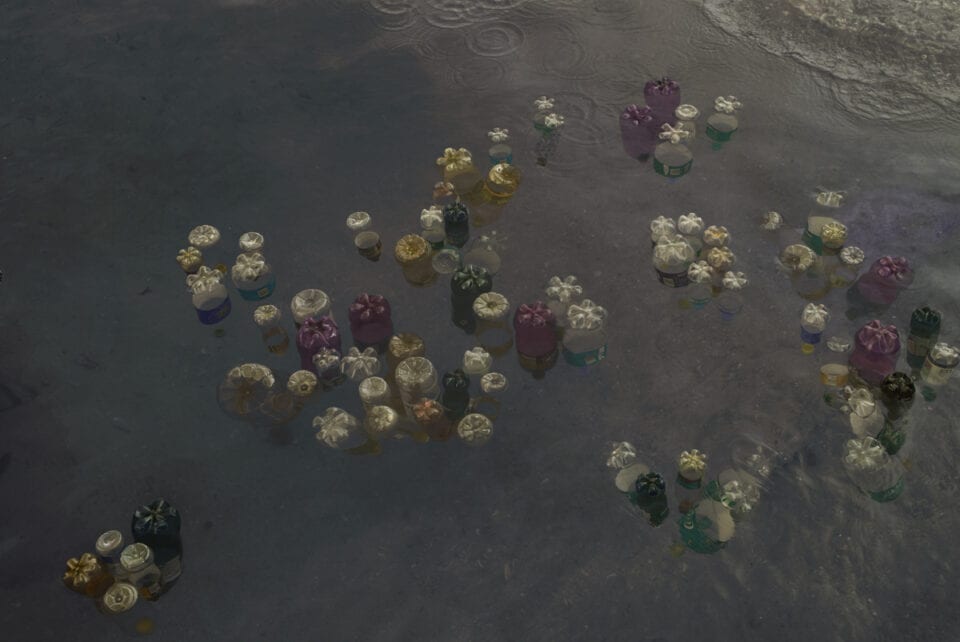 ---
Dutch-born Schaap, who is based between Amsterdam and Cape Town, has spent the past eight years collecting trash she finds on the beaches of her adopted hometown. Where others trawl for treasure or pretty shells, Schaap sees potential beauty in the faded colours and tatty textures of washed-up waste. Initially, she shared her finds on Facebook, calling each one her "catch of the day." The project evolved after she started to take the rubbish home with her; she played around with compositions, photographing items against plain coloured backgrounds. Now Plastic Ocean is being released as a book by 1605 Publishers.
Decontextualised, away from both their original intended purpose and their second incarnation as offensive waste, the objects take on a strange life of their own. These mesmerising formations sometimes explicitly reference nature, alluding to flowers, trees and even sea creatures. Shot with strong lighting, and producing bold shadows that enhance their graphic appeal, the whimsical still lifes are reminiscent of Lorenzo Vitturi's Dalston Anatomy (2014). Like Vitturi, Schaap used to work in advertising; this background imbues the work with a crisp, precise aesthetic.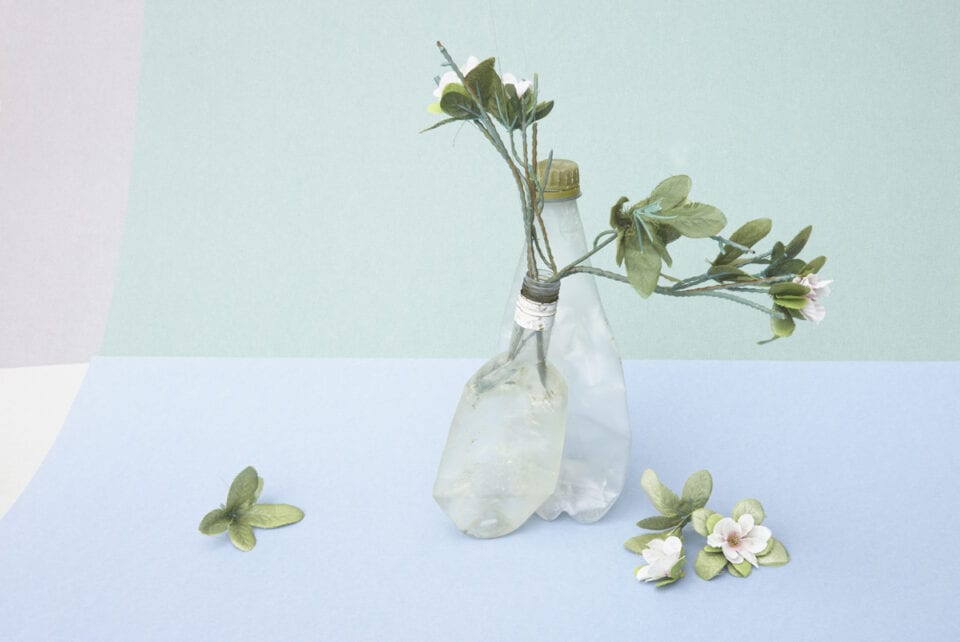 ---
There's a growing shift amongst socially and environmentally motivated artists to embrace new ways of conveying messages. In the past, some artists and photographers thought that if they presented people with the horrifying impact of their actions, they could spark change. Instead, many viewers looked away. But if images have lost their power to shock, they haven't lost their power to provoke. Schaap's pictures lure us in with their visual appeal and then, when we realise we're actually confronted with the plastic that's polluting our oceans, there's a conflict, a tension – psychologists call it 'cognitive dissonance'.
It isn't easy to quantify this kind of reaction. At the very least, it starts a conversation. And that, perhaps, is all you can ask for. Images alone have never changed the status quo. They're one element in an activist's toolkit – used to best effect alongside wider discussions and campaigns that don't just ask individuals to reassess their lifestyles but also lobby for concrete policy changes that create real structural shifts. Here's hoping that Schaap's gorgeous book takes us one step closer to a world free of single use plastics.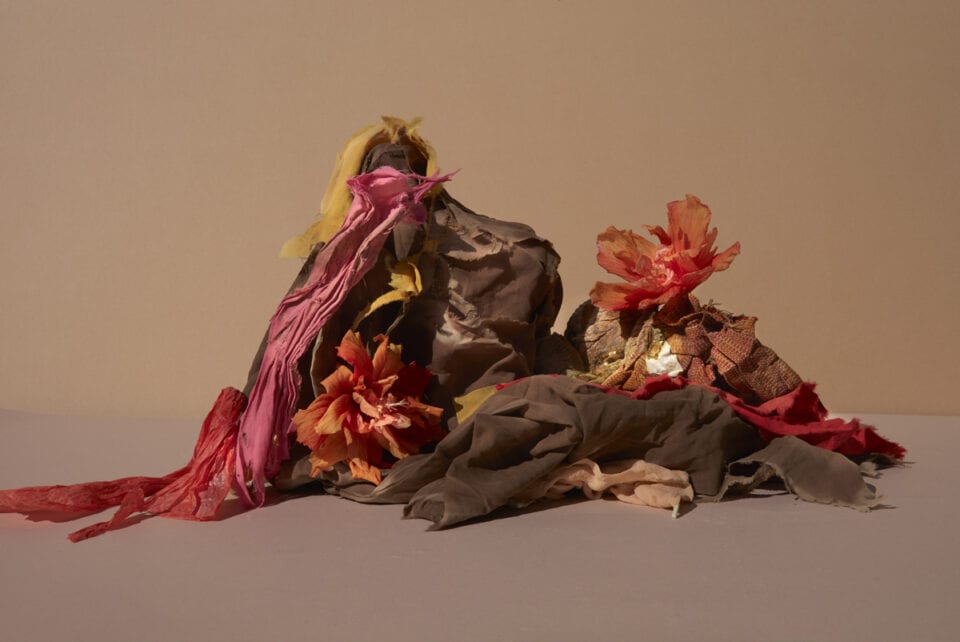 ---
---
Plastic Ocean is published by 1605. Find out more here.
Words: Rachel Segal Hamilton
---
All images courtesy Thirza Schaap, from Plastic Ocean.