London-based documentary photographer Roy Mehta is known for using the lens as a tool to examine ideas of history, cultural identity and migration. His latest exhibition, Revival, at The Library at Willesden Green, London, comprises black and white portraits taken from 1989-1993. As with previous series Distant Relations (1996) and Coastline (2003), Mehta focuses on community – this time turning attention to London's Brent borough. "As a photographer with an interest in documentary, I was responding to an area that has an energy, dynamism and a myriad of migratory experiences that I instinctively felt drawn to, along with a community spirit that I wanted to explore further," says Mehta, who also grew up in Brent. Originally published as a photobook in 2020, these portraits of men, women and children are taken in various domestic and social settings, providing an insight into the area as it was 30 years ago.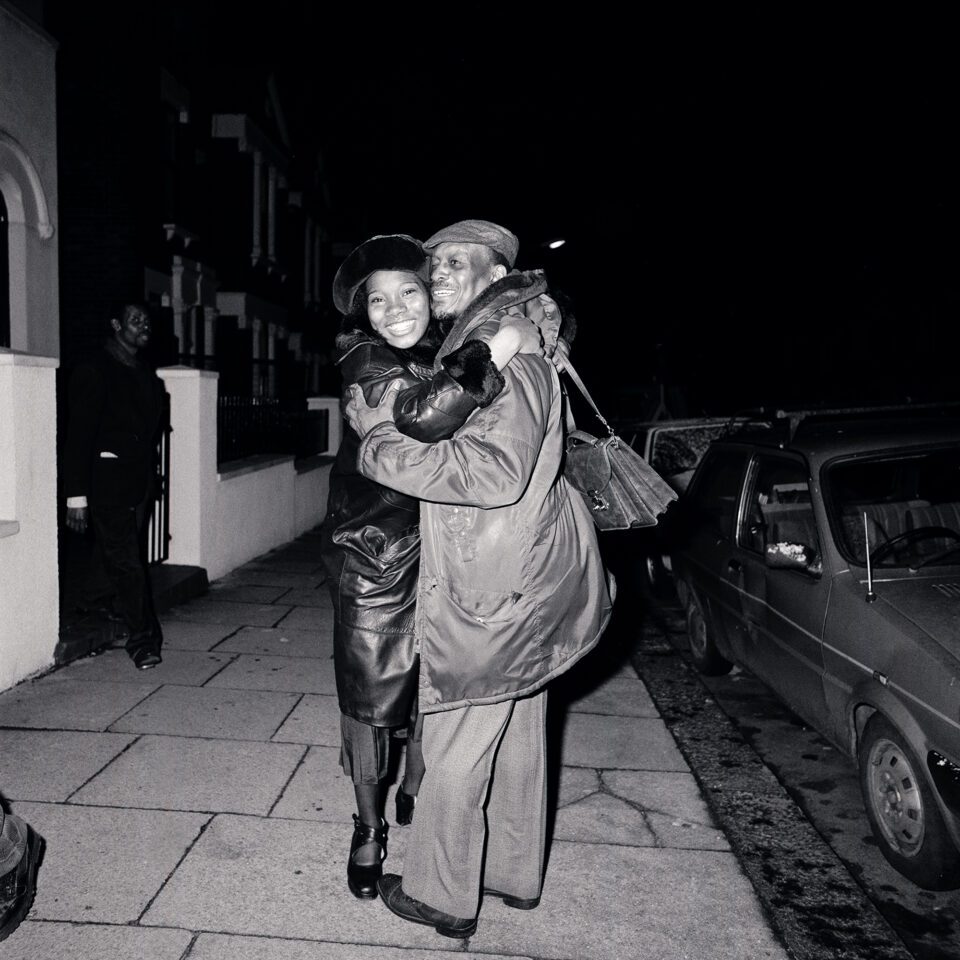 A sense of camaraderie and care is evident throughout the show. Whether it's a group of smiling women on the dancefloor, people casually hugging each other, or a child tucked away in his mother's coat — Mehta's sitters appear content, unhurried and seemingly at peace in their surroundings. The lens follows people into their homes, places of work and worship. Details such as a CRT television and a landline telephone serve as visual reminders that this was a decade yet to be hit by the technology boom. Free from digital distractions, Mehta's subjects seem to find solace and solidarity in each other.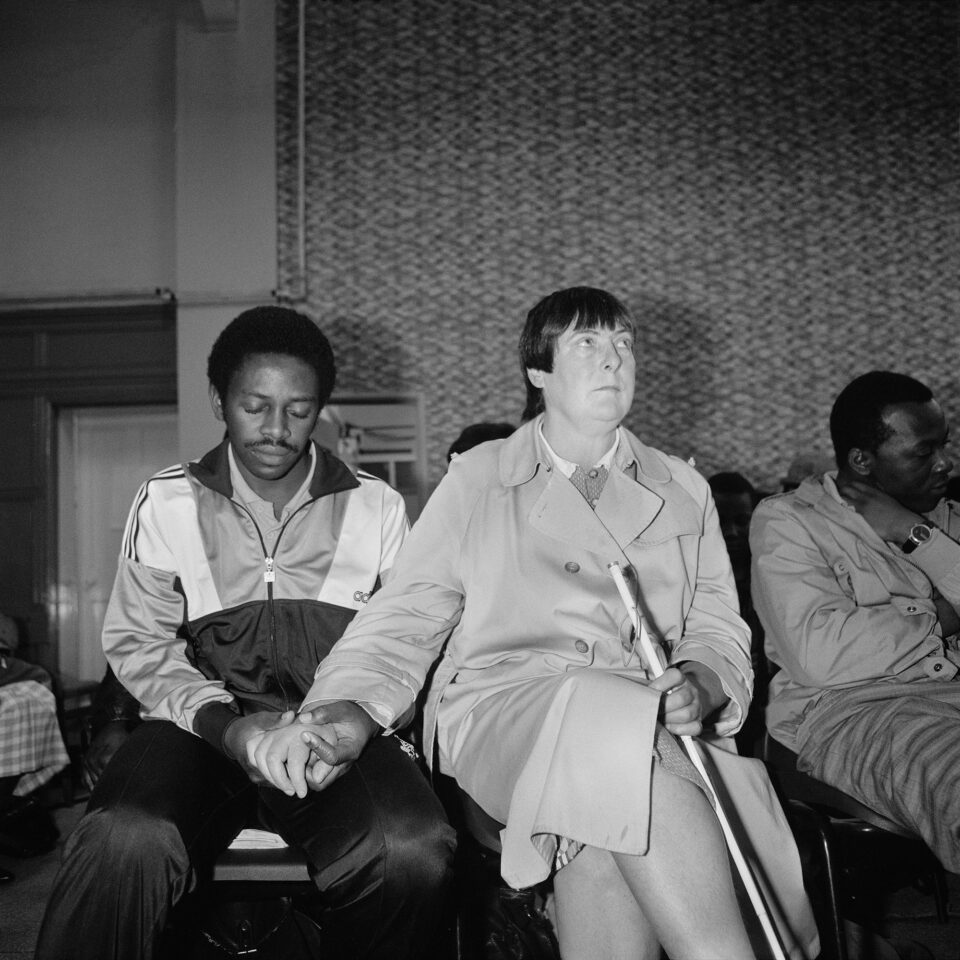 'Touch' is a motif that stands out during the show: hands entwined, arms providing support, beaming smiles and hugging on the pavement. "Physical contact is plentiful and relished," says curator Laura Noble. It's also somewhat nostalgic – standing in sharp relief to our current climate, which has been characterised by social distancing and wariness for over two years. Alongside the portraits is a short film featuring an interview with two brothers whom Mehta had photographed as children in 1989, and then again as adults in the same setting. "Reconnecting with the brothers – as well as other people – was one of the highlights of the project. I love to explore the way an image can escape its original tether and move through time to become something else." When viewed in this way, Revival provides a timely addition to today's ongoing – and vital – discourses surrounding race, identity, home and belonging.
---
Revival runs until 4 June at Willesden Green Library, London.
Words: Shyama Laxman
---
© Roy Mehta, Courtesy of L A Noble Gallery