How often do you read the title before looking at the artwork? It's hard to resist. There it is on the wall, a little clue telling you what the artist might like you to think. Sometimes it's necessary: there are works that are very much rooted in a particular time and place that need context to be appreciated. But there's also an instinctual, sensory engagement that is sometimes dampened when displays are too quick to indulge our desires for textual validation.
Nairobi-based photographer Mimi Cherono Ng'ok (b. 1983) doesn't do this. Each picture in her solo show at The Art Institute of Chicago is untitled. The collection amounts to a visual diary or, as she has described it, an "emotional cartography" of her travels throughout the African continent, the Caribbean and South America over the past decade. Cherono Ng'ok has always been on the move, growing up between Kenya and South Africa, where she studied photography at the University of Cape Town. This solo show features stills and a debut moving image work, shot in the Dominican Republic in 2020 on 16mm black-and-white reversal film.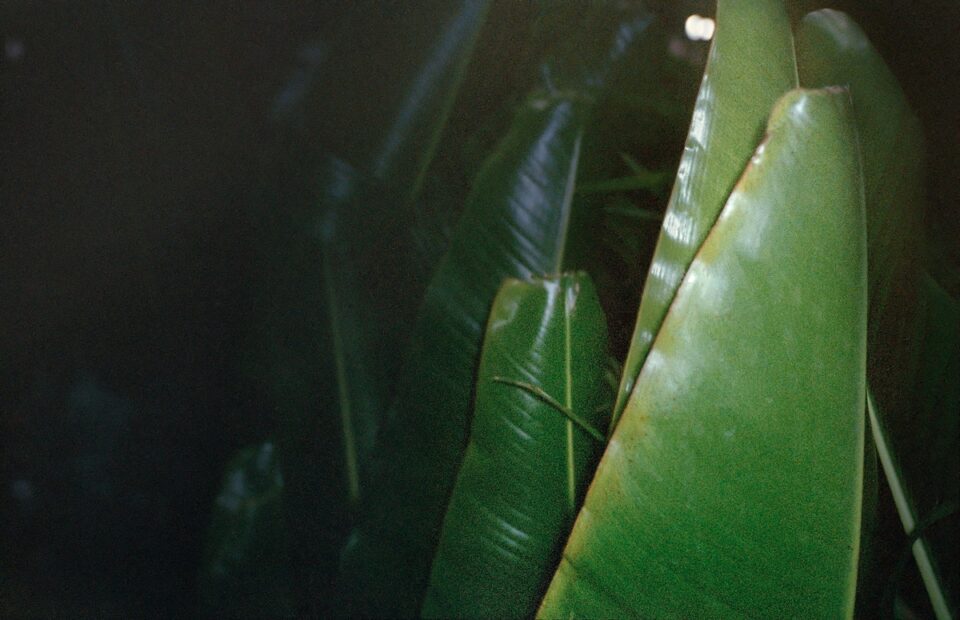 It's refreshing that there's no chronology, no neat narrative to cling to. Denied this, the visitor is free to immerse themselves in the pictures, led around the space by Cherono Ng'ok's distinctive eye, trained on certain motifs relating to our place in the natural world, as much as their own subjective responses. Connections between the works emerge organically. What links them is an interest in botanical cultures, from the glossy green foliage of tropical plants to floral patterns on a bedsheet. Awash in a particular hazy light, they convey a sense of nostalgia. Faces just out of shot hint at restless, fleeting encounters, as transient as the seasons.
The show's curator, Antawan I. Byrd, Associate Curator of Photography and Media, identifies "a sense of intimacy, and at times, poignancy," in his own experience of the selection on show here. "I've long been drawn to Mimi's sensitive and poetic approach to engaging both the natural world and human emotions," he adds. "Her work is quite personal though I think many visitors will find the show's content resonant with our current atmosphere, whether it's the culture of healing and grief associated with the pandemic or the ongoing climate crisis."
---
Mimi Cherono Ng'ok: Closer to the Earth, Closer to My Own Body runs until 7 February at The Art Institute of Chicago. Find out more here.
Words: Rachel Segal Hamilton
---
Image Credits:
1. Untitled, 2014 Mimi Cherono Ng'ok. © Mimi Cherono Ng'ok
2. Untitled, 2019 Mimi Cherono Ng'ok. © Mimi Cherono Ng'ok