Along with being chased and flying, many people have bad dreams in which they find themselves inexplicably, often mortifyingly, naked in public. Not Carlota Guerrero (b.1989). In the introduction to the Barcelona-born artist's first monograph, Tengo Un Dragón Dentro del Corazón, she recounts a memory in which she, as a small child, fantasised about tearing her clothes off in class. If public nudity is meant to symbolise insecurity, shame or uncertainty in a dream, for Guerrero it's become quite the opposite. For her, the nude woman is "a spiritual force. The one who accepts herself in her most natural condition is the most luminous, the strongest…"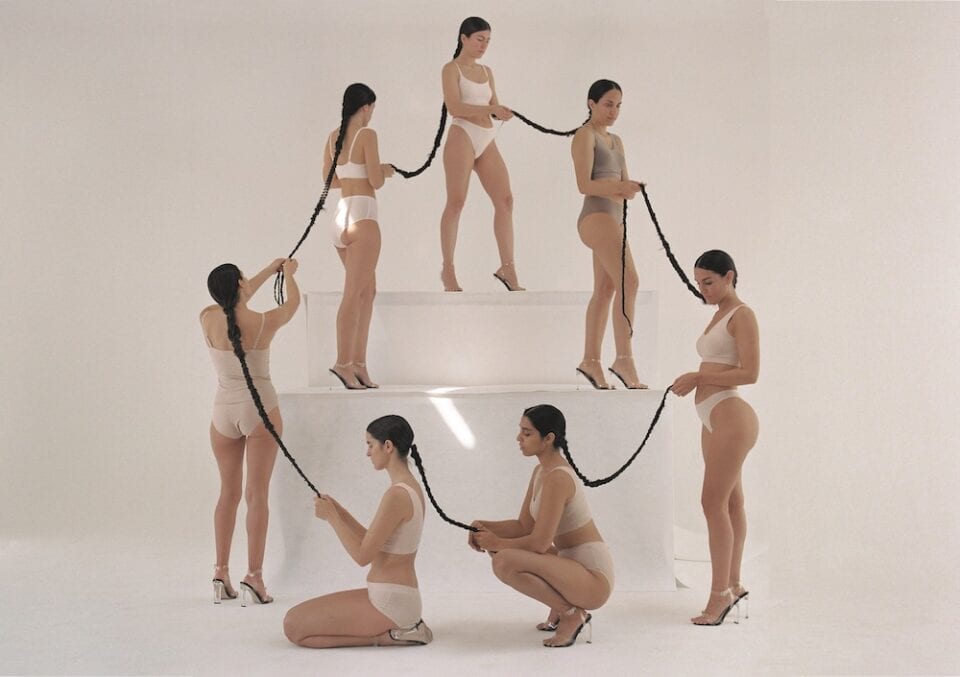 Carlota Guerrero's imagery entered public consciousness through her collaboration with Solange on the album cover for A Seat At The Table, but the self-taught photographer has been shooting with her friends since she was a teenager. Over time, she has fine-tuned a visual vocabulary that is distinctively her own. Across 260 images, the book features portraits of artists such as Arca and Rupi Kaur, commissions for Vogue and Playboy, stills from the performance piece she directed at Art Basel Miami just before the Covid-19 pandemic began entitled El Beso (The Kiss) (2020) in which 30 participants danced, stripped and embraced – seemingly unimaginable right now.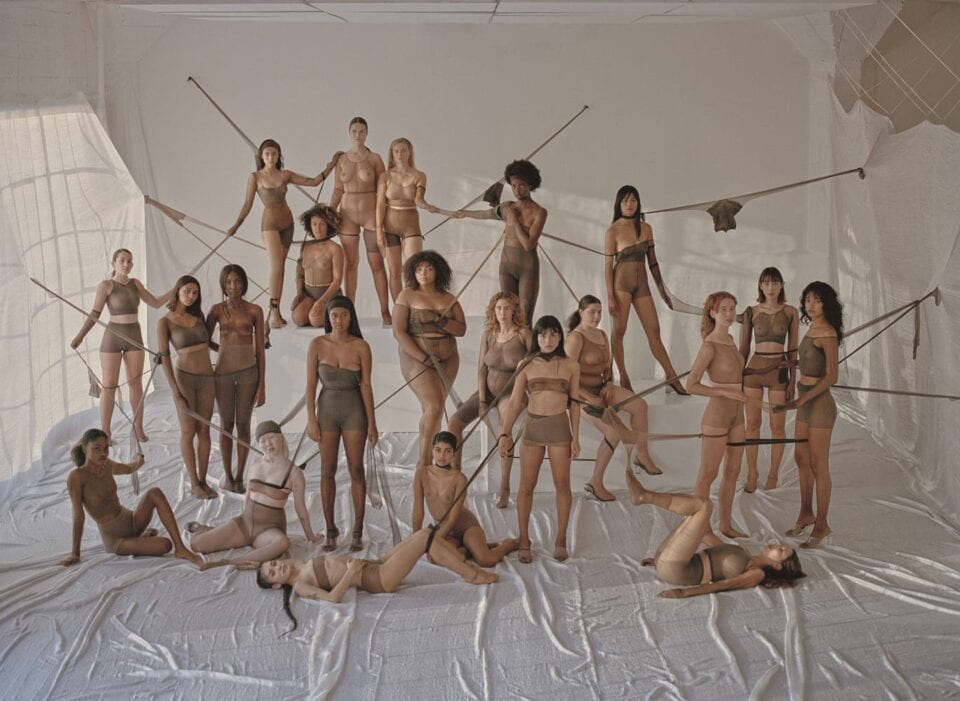 Some of her group shots of long-haired women converging in fields feel like a nod to the sexual revolution and hippie counterculture of the 1960s. Other pictures borrow the language of high fashion. Some recall Peter Lindburgh's iconic 1989 image that heralded the era of the supermodel. There's a Helmut Newton influence too, with women semi-clothed in heels and stockings. But what's different here is that the bodies in the frame don't conform to a standard ideal. And, frequently, their expressions offer no enticement. They are immersed in their world, immersed in each other, indifferent to any imagined male viewer.
Taken together, Guerrero's images build a world that resembles a religious order, a kind of matriarchal utopia. They channel elements from the past but invert them in a way that feels oddly dislocated in time. Women are brought together as one mass, connected through linked limbs, plaited hair or threaded textiles. With its earthy, neutral palette, unflinching sensuality, bold poses and ritual-like choreography, this work proposes a new kind of spirituality that has at its core a celebration of sisterhood. As Guerrero writes, "…in the bodies of other women I find a union, a fractal, an organised composition of similarities that make me feel I am where I need to be."
---
Tengo Un Dragón Dentro del Corazón is published by Prestel. Find out more here.
Words: Rachel Segal Hamilton
---
Image Credits:
1. Carlota Guerrero, Caos/Creación for Paloma Wool, 2019
2. Carlota Guerrero, Sacred Bond for Chantelle 2019
3. Carlota Guerrero, Nuevo organismo formado por mujeres, LA 2018
4. Carlota Guerrero, Awkward Moments, Performance in collaboration with Marta Armengol