Alec Soth (b. 1969) is widely recognised as a chronicler of life on the margins. His breakthrough into the industry came as a Magnum photographer with the 2004 series Sleeping by the Mississippi – a collection of images documenting various people and places across the southern state. 
As he travelled, he captured the often-overlooked elements of life in the USA, recording an eclectic mix of subjects, from empty gas stations at night to abandoned flags and furniture scattered along the riverbanks. Soth's most recent project,  I Know How Furiously Your Heart Is Beating, marks a change of direction. The body of work, which is currently on view at Foam Amsterdam, is vastly more intimate – comprising close portraits accompanied by still lifes of personal belongings. 
Soth explains: "After the publication of my last book – which was about social life in America – I went through a long period of rethinking my creative process. For over a year I stopped travelling. I barely took any pictures at all. When I returned to photography, I wanted to strip the medium down to its primary elements. Rather than trying to make some sort of epic narrative, I wanted to simply spend time looking at other people and briefly glimpse their interior life."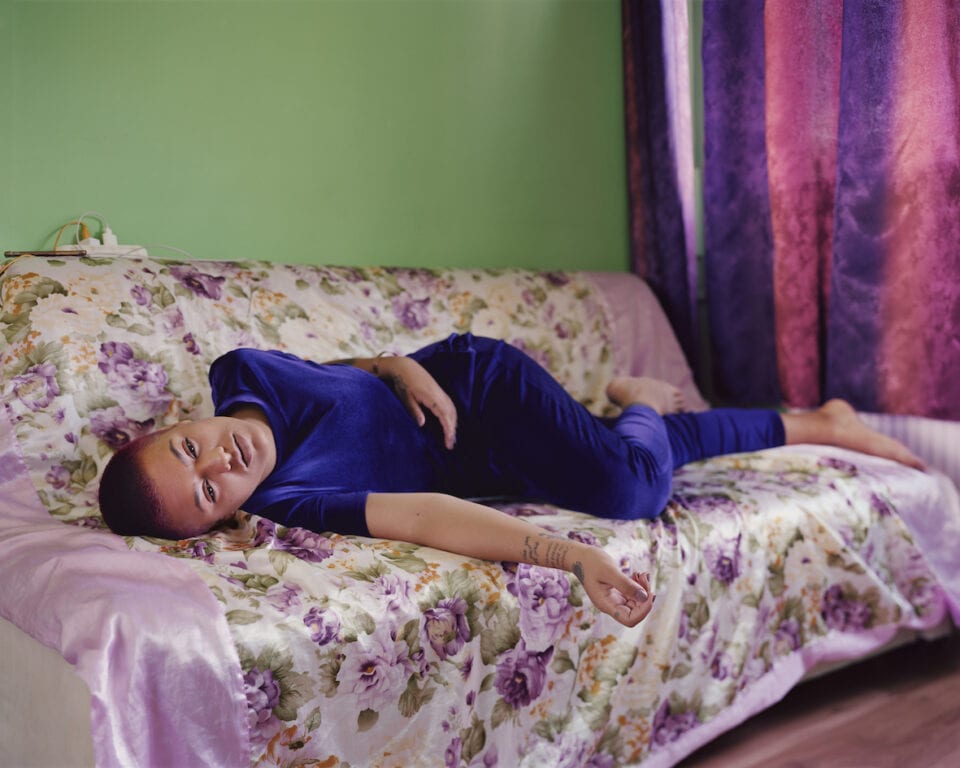 The starting point was a portrait Soth made in 2017 of the then-97-year-old choreographer Anna Halprin in her home in California. It sparked an interest in focusing on individuals and the intricacies of their private settings and domestic spaces. From then on, he became deeply immersed in the inner worlds of others: "In order to try and access these lives, I made all of the photographs within interior spaces." 
Unlike many of Soth's previous visual narratives, the choice of geographical location was not preconceived, but the result of a series of chance encounters and a fully-fledged embrace of spontaneity. "Whilst these rooms often exist in far-flung places, it's only to emphasise that these pictures aren't about any place in particular. Whether a picture is made in Odessa or Minneapolis, my goal was the same: to simply spend time in the presence of another beating heart." 
In 2020, the need for human contact has been at the forefront of global conversation and personal emotions. A desire for connection is a theme that runs throughout Soth's portfolio, with windows and doors appearing like portals between isolated spaces and potential connection beyond; from private to public. For this series, he worked at the sitters' homes with a slow large-format camera, almost exclusively using natural light. It was a laborious, time-consuming approach that required subjects to remain still for extended periods. The resulting images close the distance between subject and voyeur, drawing attention the tension and proximity between them. I Know How Furiously Your Heart Is Beating is a poetic series filled with vulnerability and honesty. The portraits will hold your gaze: holding a mirror to us, as we are, when alone.  
---
I Know How Furiously Your Heart is Beating, Foam Amsterdam, Until 6 December. For more information, click here.
---
Credits:
1. Sonya and Dombrovsky, Odessa, 2018 © Alec Soth / Magnum Photos.
2. Renata, Bucharest, Romania, 2018, Courtesy Eidos Foundation © Alec Soth / Magnum Photos.