Many UK readers may recognise Ugo Rondinone's innovative and eye-catching Liverpool Mountain at Albert Dock – a totemic stack of vibrantly coloured stones staking their claim amidst the cobbled dockyard, stood like a bold and spiritual intervention in an otherwise industrious landscape. Phaidon's new, richly illustrated monograph paints the picture of an artist similarly unafraid to push the boundaries of public art – influenced by the landscape, and constantly seeking balance between the rhythms of poetry and the scale of everyday objects.
The title begins with an interview between Rondinone and Laura Hoptman, Executive Director of The Drawing Center in New York, reflecting on a career of grand proportions. From growing up in the ancient Italian town of Matera to emerging on the art scene in Zurich at Eva Presenhuber's Galerie Walcheturm, the interview ends on the artist's 2015 exhibition I (Love) John Giorno at Palais de Tokyo, a sentimental look at the career and life of Rondinone's husband, the illustrious Beat poet John Giorno.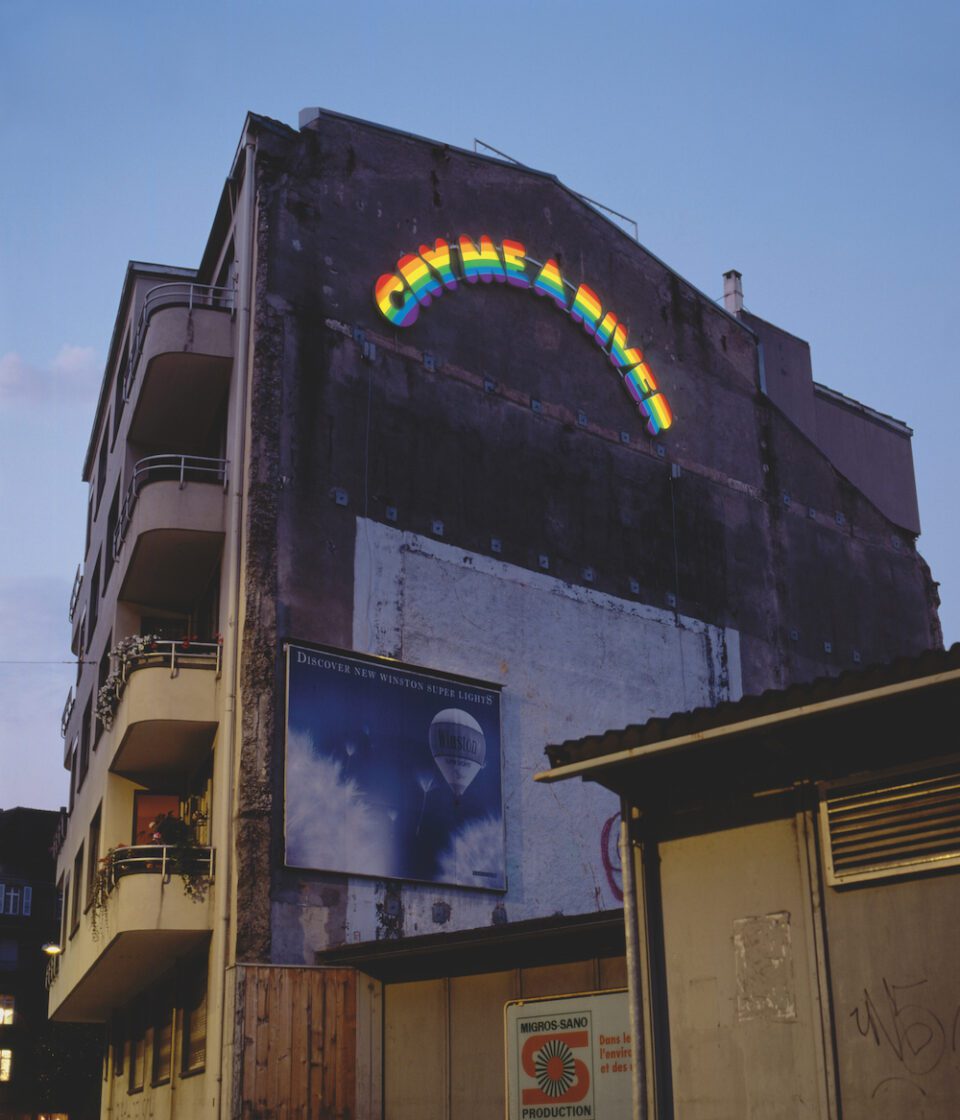 Surveying a 30-year career, Erik Verhagen's essay The Domino Effect explores the use of time, systems and cosmic cycles which are fundamental to Rondinone's work. Engaging with a foray into public art, Nicholas Baume's essay Natural Projections interrogates the meaning of public art, intervening in the landscape.
Showcasing images from Rondinone's exhibition installations alongside reproductions of his work provides relief from what is, at times, a rather heavy academic discourse. Jason Schmidt presents a series of in-studio photographs, whilst a collection of Rondinone's writings are subtly revealing. Readers will enjoy the deeper explorations into motifs: windows, suns, clowns and trees.
---
Words: Alex Stubbs
---
Image Credits:
1. Ugo Rondinone, Seven Magic Mountains, 2016. Installation view at Nevada Museum of Art, Las Vegas. Artwork © the artist (page 113). from left: Black Blue Yellow White Red Mountain, 2016. Stone, paint, threaded rod, 323 x 922 x 323 cm; Green White Black Silver Blue Mountain, Stone, paint, threaded rod, 274 x 947 x 274 cm; Violet Pink Red Orange Yellow Green Mountain, 2016. Stone, paint, threaded rod, 254 x 979 x 254 cm; Yellow Orange Red Pink Mountain, 2016. Stone, paint, threaded rod, 235 x 873 x 235 cm; Pink White Blue Yellow Mountain, 2016. Stone, paint, threaded rod, 305 x 833 x 305 cm; Silver Black Violet Mountain, 2016. Stone, paint, threaded rod, 249 x 750 x 249 cm; Red Pink Blue Green Yellow Orange Mountain, 2016. Stone, paint, threaded rod, 265 x 927 x 265 cm.
2. Ugo Rondinone, Cry Me A River, 1997. Artwork © the artist (page 103). Neon, perspex, translucent film, aluminum, 750 x 350 x 10 cm. Installation view at Centre Pasquart, Biel, 1997.