Approximately 80 per cent of the ocean has never been mapped, explored, or even seen by humankind. Our long-standing love affair with water is, then, unsurprising. Between its array of mesmerising aquatic life and the unknowable depths, the ocean offers unending inspiration. Its enduring presence in art can be traced throughout history; the siren vases of Ancient Greece, Hokusai's The Great Wave off Kanagawa, many of Turner's works and, of course, Botticelli's The Birth of Venus. But in 2022, the sea takes on a new dimension: it is now a fragile ecosystem threatened by the spectre of major ecological collapse.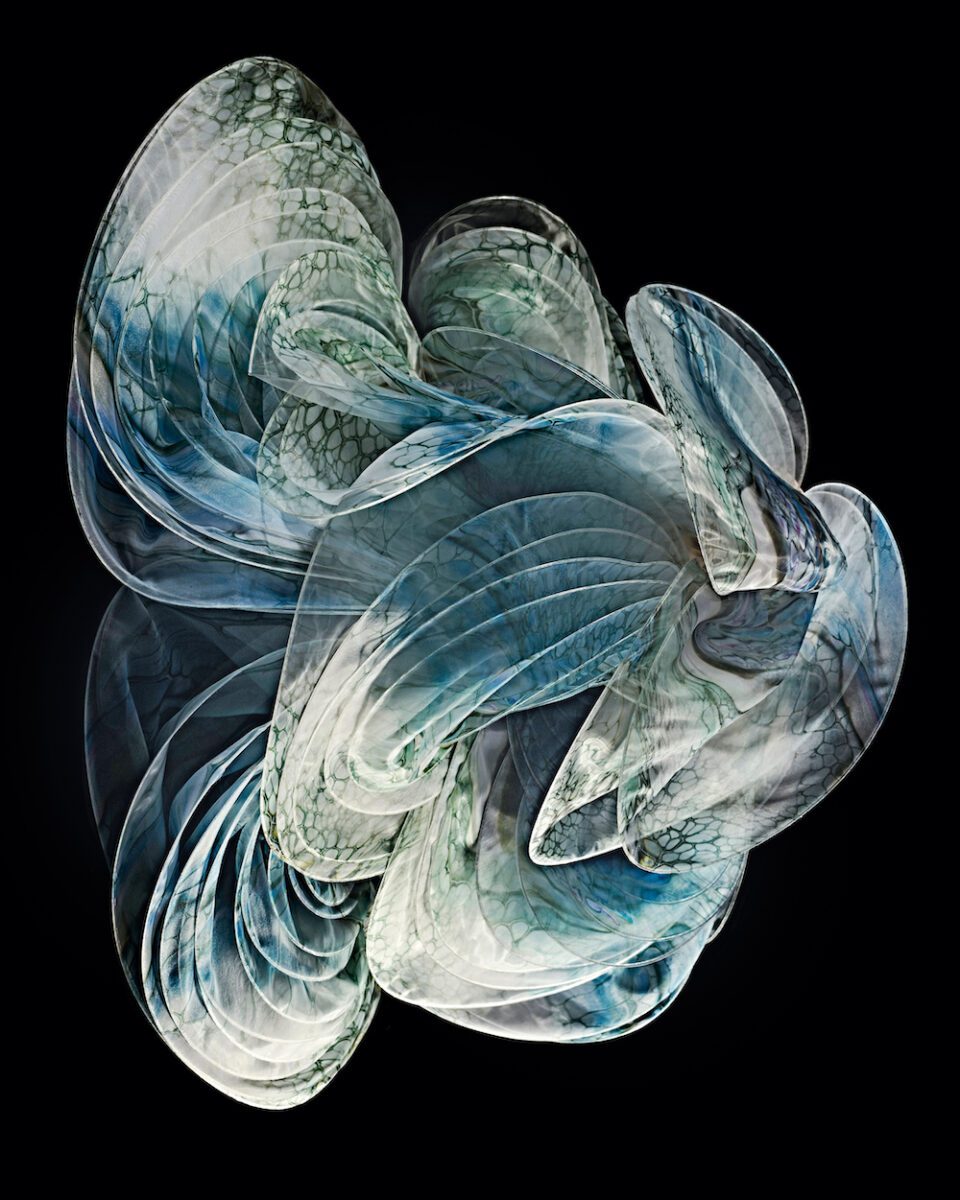 Ocean: Exploring the Marine World is a meticulous compilation of oceanic imagery and art throughout time. The volume has no qualms about its rich and extensive source material, which includes NASA imagery, stills from My Octopus Teacher, Disney's The Little Mermaid, and even the Jaws movie poster. Some artists – such as Igor Siwanowicz and Justin Hofman – offer close photographic dissections of aquatic life, showcasing the breath- taking quality of these oceanic beings by capturing their psychedelic colours.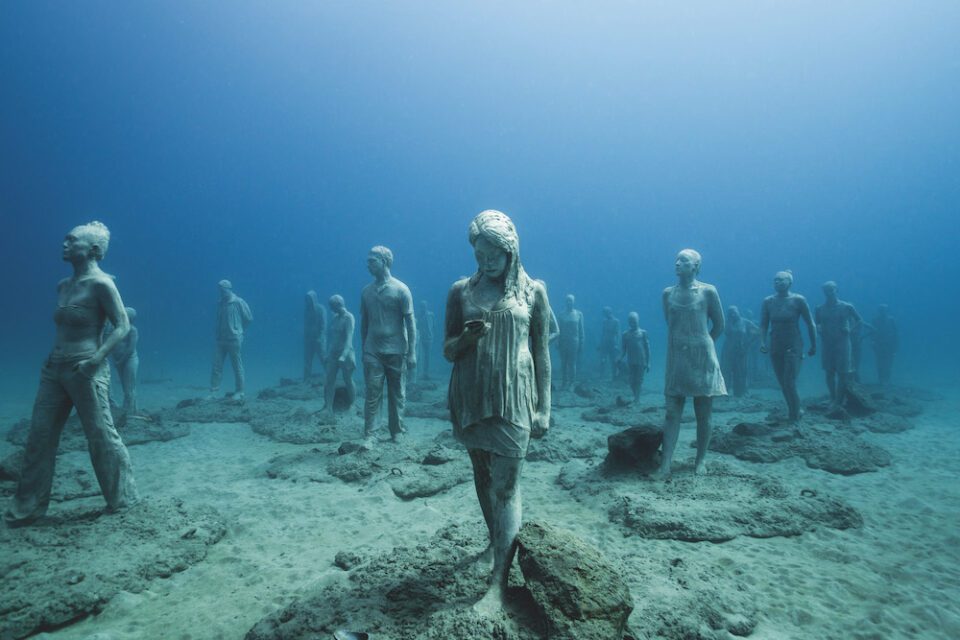 For others, like Mandy Barker and Tan Zi Xi, the grandeur of their spectacle arises from their innate ability to capture our own smallness and the sheer size of the ecological crisis we are facing. Objects that had a minute lifespan on Earth are now sentenced to near eternity under the surface, suspended in the water. This publication testifies the need for intervention as the world edges closer to irreversible change. If not for our environment and its biodiversity, but its beauty. In doing so, the book captures the sea's position as "a symbol of infinity, beauty, solitude, isolation, danger, happiness, weightlessness and longing."
---
Words: Katie Tobin
---
Image Credits:
1. Tan Zi Xi, Plastic Ocean, 2016.
2. Iris van Herpen, Sensory Seas, 2019. Picture credit: Iris Van Herpen. Courtesy Patricia Kahn (page 58) Fabric, dimensions variable.
3. Jason deCaires Taylor, Rubicon, 2016. Picture credit: @jasondecairestaylor (page 181) Stainless steel, pH-neutral cement, basalt and aggregates, installation view, Museo Atlántico, Las Coloradas, Lanzarote, Atlantic Ocean.