The Royal Photographic Society's International Print Exhibition (IPE) is the longest running photography exhibition, first held in 1854. Early editions featured prints by pioneers of the then new medium such as Julia Margaret Cameron, Roger Fenton and Edward Steichen. The latest iteration of the annual show, IPE163, presents the work of 57 photographers in Bristol this April. There were a record 8,000 entries from 50 countries and, as such, the show brings together multiple perspectives. The result is a collective portrait of the contemporary world; a world unlike anything the artists' forebears could have imagined.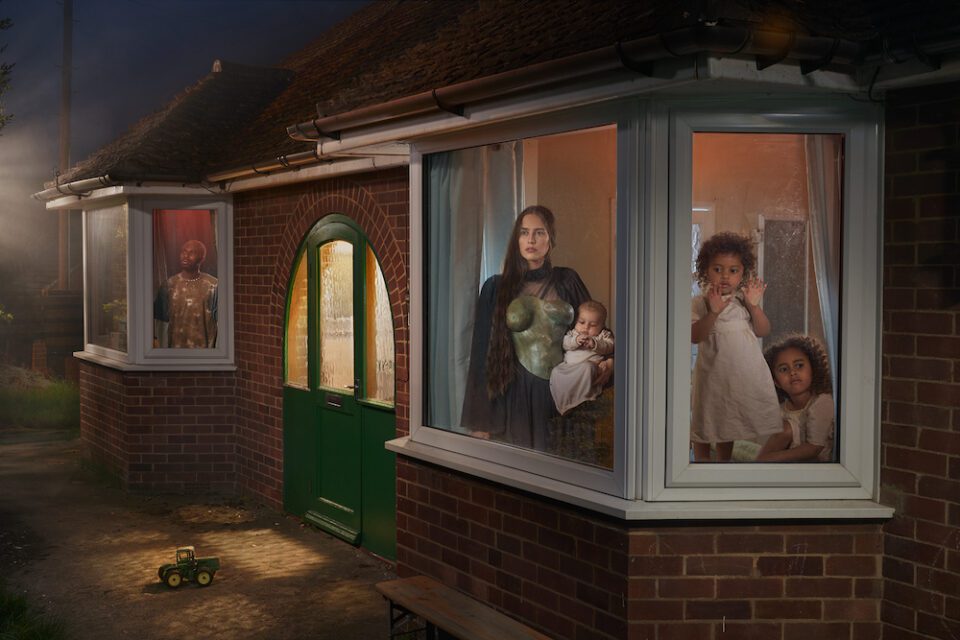 Inevitably, the Covid-19 pandemic is a thematic presence in the works selected. There's a group shot showing a mother and children from Looking Out from Within (2020), a series of cinematic portraits by Aesthetica Art Prize alumnus Julia Fullerton-Batten (b. 1970). The collection, now published as a standalone book, was shot through the windows of London homes during the first UK lockdown. Liz Hingley's (b. 1985) Kitchen Court Hearing (2020), meanwhile, shows the photographer's partner, a barrister, working from home. Wearing his legal wig and gown, his face is lit up by the glow of a laptop.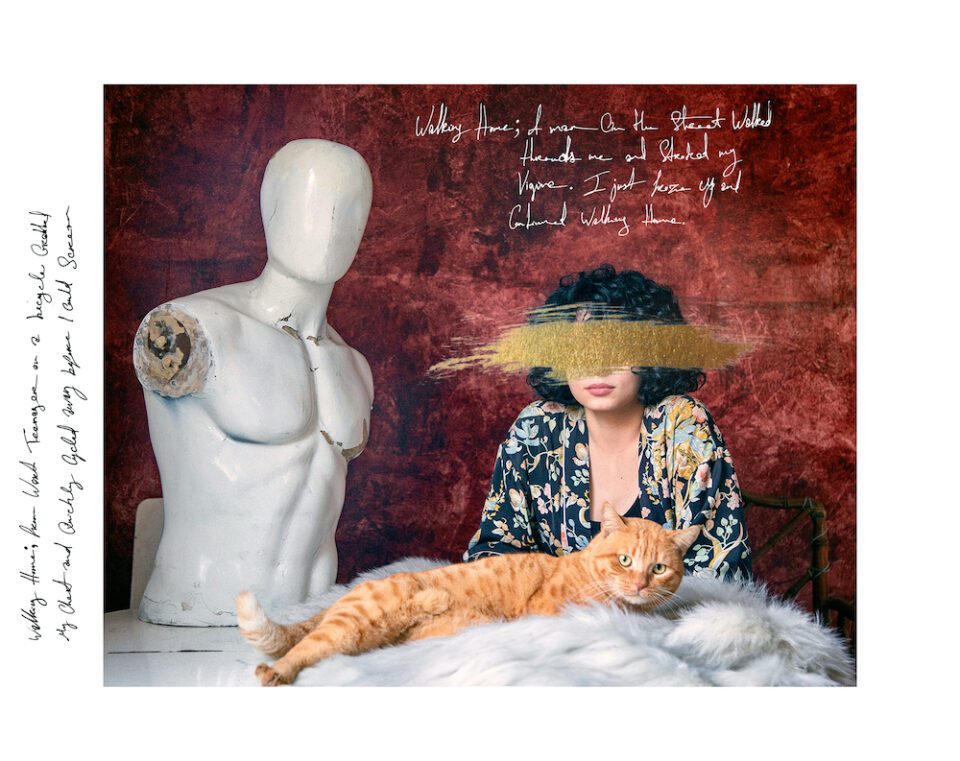 Egyptian photographer Lina Geoushy (b. 1990)'s portraiture highlights the issue of sexual harassment in her home country. A United Nations survey found that 99.3% of women had experienced harassment. "Having been verbally and sexually harassed in the streets, at home, and at work in Cairo, I am enraged by the problem's prevalence and normalisation," she told the RPS. "One of the underlying problems that prevents women from speaking up and reporting assault is victim-blaming and shaming, which brings continuous trauma." The images are embellished with handwritten accounts.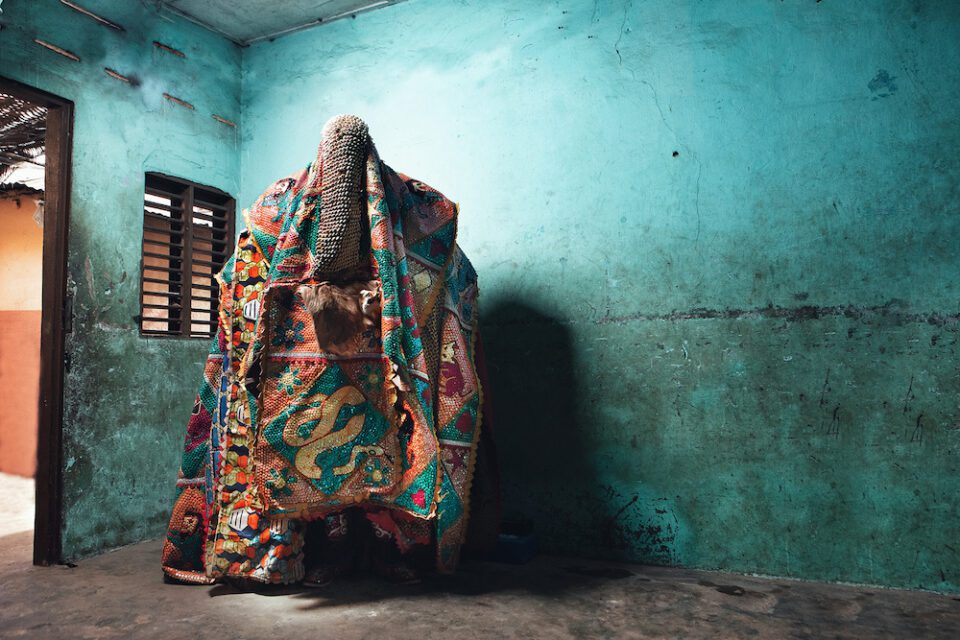 Shown above is work by Àsìkò (b. 1978), whose images of Egungun, a Yoruba masquerade, are inspired by his Nigerian childhood. "This series is a response to my journey into recollection and the exploration of my diasporic identity and cultural heritage," he says. This year's IPE Award winner is Tim Franco (b. 1982) for Unperson – Portraits of North Korean defectors. The French-Polish photographer developed the project over three years after moving to South Korea in 2016. With his unique analogue photographic process, Franco echoes the boldness of what his subjects have achieved: defying the impossible in a quest for freedom.
Whether portraying shifts in our behaviour or demanding them, these pictures depict a world in flux. More than ever, it feels like large-scale societal change can happen, and at breakneck speed. Amidst these images, we find a moment to think about where we are headed, and how we feel about the destination.  
---
IPE 163 runs 16 April to 3 July 2022.
Words: Rachel Segal Hamilton
---
Image Credits:
1. Liz Hingley, Kitchen Court Hearing
2. Julia Fullerton-Batten, Maddison and Family, Lockdown Day 386
3. Lina Geoushy, Walking Home, from the series Shame Less
4. Àsìkò, Spirit in the room, from the series Manifestations.