Photo London Digital is the first international photography fair to take place online, bringing together over 100 exhibitors from across the globe from 7-18 October. Aesthetica selects five must-see emerging galleries from the Discovery section – a showcase of up and coming talent.
Kovet.Art
New platform Kovet.Art presents a range of compelling work by young image-makers, all exploring the subconscious. Shown above is a photograph by Loreal Prystaj, who uses her own body to assimilate with both natural landscapes and domestic interiors. Founder Saras Rachupalli explains: "We curated the show Delineating Dreams in response to the seismic shifts due to the pandemic. It ultimately aims to inspire, inviting us to dream of possible new futures, allowing us to transcend the limitations of our current moment. As we reconsider our relationship to both connection and isolation, art remains a powerful medium of solace – where dreams become tools to re-shape our world."
---
193 Gallery
193 Gallery is dedicated to highlighting emerging names from across the globe. Featured here is work by Nigerian artist Ebuka Michael (b. 2000, right), who is strongly influenced by the energy of Lagos. He creates images using bold, bright colours, evoking a sense of joy. On the left is a piece by Nyaba Ouedraogo (b. 1978), a self-taught photographer who lives and works between Ouagadagou and Paris. His pictures explore the boundaries between documentary and fine art, responding to some of the key political, economic, sociological and ecological questions of our times.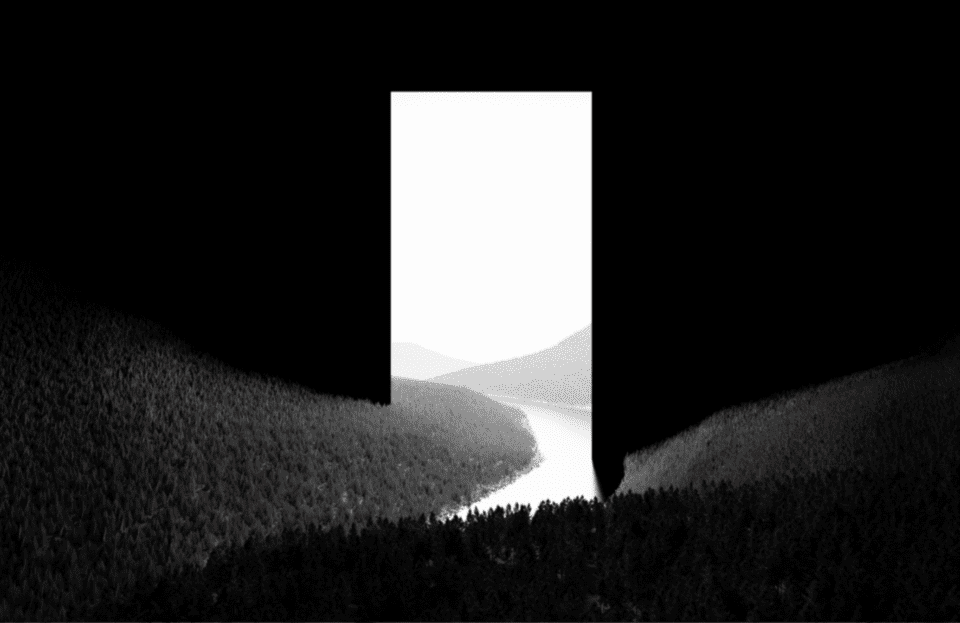 Encounter Contemporary
Aesthetica Art Prize artist Nicolas Feldmeyer (b. 1980) is featured as part of Encounter Contemporary's Photo London presentation. The digitally constructed images question the line between imagination and reality, focusing on melancholic and dislocated places. The After All project is a series of photorealistic computer-generated landscapes, examining what Feldmeyer calls "elsewhere spaces" – which the viewer longs for, but can never reach. Bright white doors and distant openings appear from black backdrops, drawing audiences in to far-away worlds.
---
Open Doors
Arnaud Montagard (b. 1991) is a French photographer who currently resides in Brooklyn, New York. His photography references American realist painters, such as Edward Hopper, who captured melancholy details within the everyday landscape. Focusing on moments that might otherwise pass us by, his work is reminiscent of 1970s colour pioneers Stephen Shore and William Eggleston. Isolated figures are caught in their own thoughts, staring out of view. Empty diners and gas stations stand still at sunset. Salt and peppers shakers and bottles of ketchup linger on tables, pristine.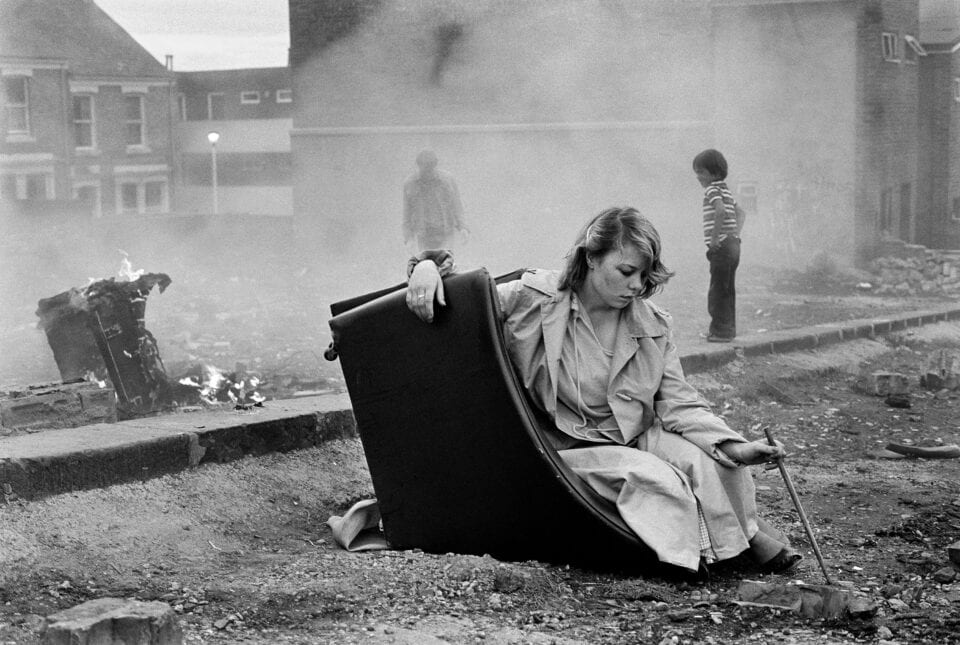 Hi-Noon
Hi-Noon is a gallery fuelled by experimentation. It highlights work by Tish Murtha, (1956 – 2013) who was one of the most significant photographers documenting Britain in the 1970s and 1980s. Featured above is Karen on overturned chair, from the Youth Unemployment series, capturing a turbulent period in the country's history – a time of social deprivation and instability. In the words of critic Sean O'Hagan, Murtha provided "a subtly subversive counterpoint to the predominately male perspective that defined the new British documentary approach of the time."
---
7-18 October. Explore Photo London Digital here.
---
Lead image: Loreal Prystaj, Reflecting on Nature #1, 2016.
1. Nyaba Ouedraogo, Myth and reality, 2020. Copyright: Nyaba Ouedraogo and 193 Gallery, Paris
2. Ebuka Michael, Faceless – Hidden Identities, 2020. Copyright: Ebuka Michael and 193 Gallery, Paris.
3. Nicolas Feldmeyer, Even after all 7, 2017. Copyright of the artist, courtesy of the artist and Encounter Contemporary
4. Arnaud Montagard, La Traverseé, 2017. © Arnaud Montagard courtesy of Open Doors Gallery.
5. Arnaud Montagard, Somewhere in New Mexico, 2017. © Arnaud Montagard courtesy of Open Doors Gallery
6. Tish Murtha, Karen on overturned chair, Youth Unemployment, 1981. Tish Murtha ® Ella Murtha, All rights reserved, courtesy HI-NOON Editions.