In 1854, Britain's Royal Photographic Society hosted the first International Photography Exhibition. The show has run almost every year since to showcase the most innovative projects, with early artists including Julia Margaret Cameron (1815-1879) and Roger Fenton (1819-1869). This year is no different, with an open call attracting over 6,000 entries from 3,466 practitioners.
A range of analogue and digital techniques unpick modern life from diverse perspectives, examining timely themes of heritage, identity and mental health. The 2023 IPE Award winner, Natcha Wongchanglaw (b.1986), focuses on strangers in New York who open up their houses to new individuals in Couchsurfing Hosts. The artist inserts herself into familiar, domestic settings, becoming a guest in these spaces of cultural exchange. She explains: "I am thinking about how, in a world where social media has a large influence on our lives, this network helps bring people closer."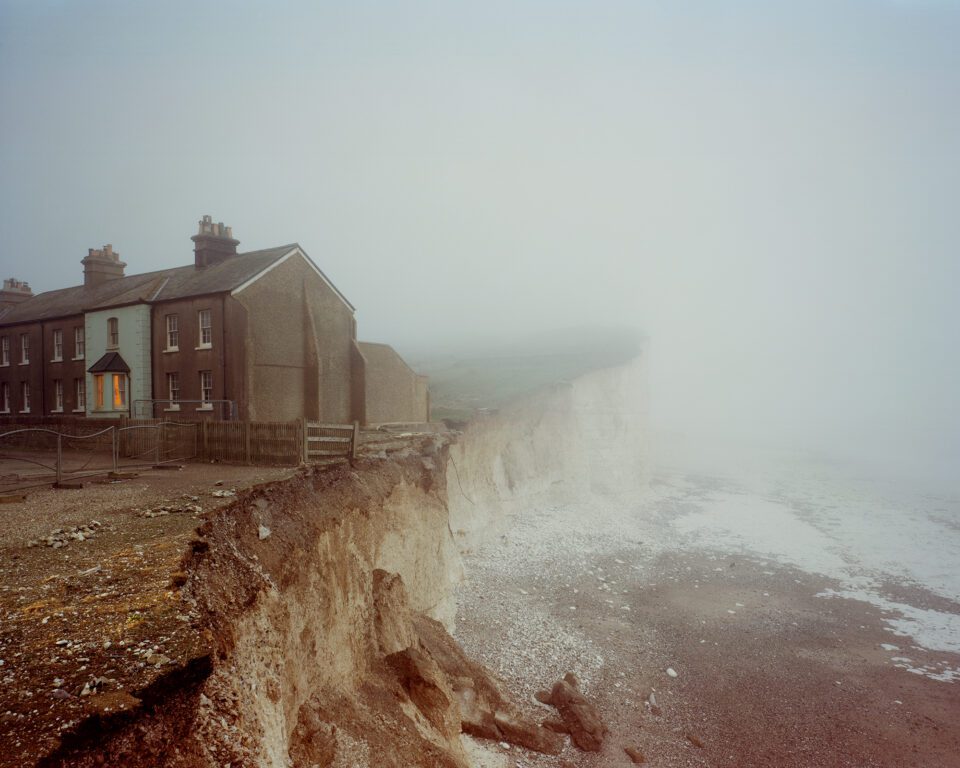 These works also demonstrate the contrasting beauty and fragility of the environment. Outer Hebrides-based Alex Currie (b. 1971) foregrounds the relationship between human emotions and the post-industrialised world through stark depictions of estates that teeter on the edge. In a picture of Birling Gap, East Sussex, a row of brown houses are blanketed by a thick foam-white mist, echoing the undeniable force of the sea. Elsewhere, shortlister Lottie Davies' (b. 1971) experimental image renders a tree ornamental with a fog of teal blue. The final selection, which is on view in Bristol, testifies to the continued ability of photography to morph and reinvent itself to tell the story of humanity.
---
IPE 164
RPS Gallery, Bristol | Until 7 May
Words: Saffron Ward
---
Image Credits:
1.  Natcha Wongchanglaw, Less Question More Fun
2. Alex Currie, Burling Gap, East Dean, East Sussex