Fondazione MAST has announced the sixth edition of Foto/Industria, the world's only biennial focused on industrial and work photography. Held in Bologna until 26 November, this year's event follows the theme GAME, focusing on game culture and industry. It comes at a fitting time, where, according to Statista, revenue for the video games market is projected to reach $385 billion in 2023 with a year-on-year growth of 7.9% until 2027. Mobile gaming, cross-play games and augmented and virtual realities are becoming increasingly accessible. From standalone headsets to valve index controllers, there are already a wealth of options to help us step into virtual worlds. As Sarah Parvini writes in The LA Times, "transmedia releases" have emerged across television and film, with shows such as HBO's The Last of Us continuing to establish the industry as a cultural giant. Just this year, Aesthetica announced its very first Games Lab at its annual film festival, screening over 40 titles to try on PC, console, headset and smart devices.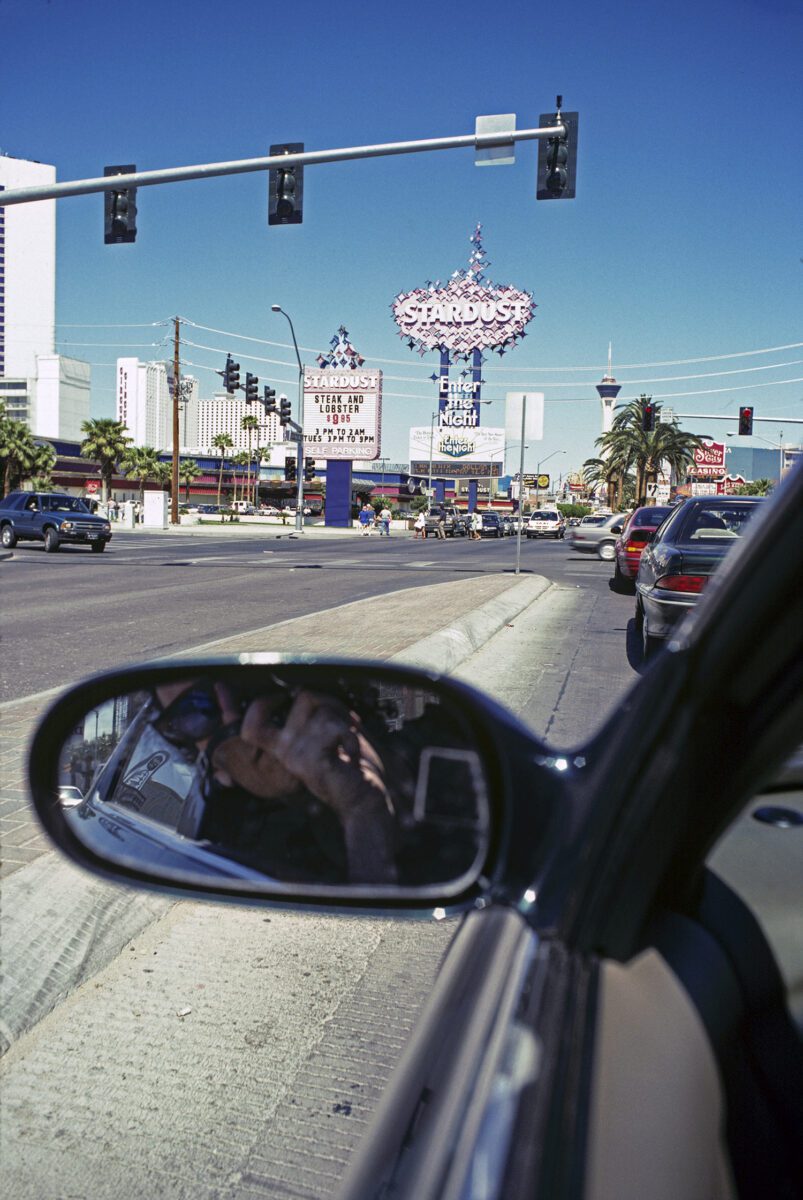 From children's games to amusement parks, casinos to RPGS, the definition of what it means to "play" has gone through a period of unprecedented change. Now, it has become a lens through which to view extremely important and culturally relevant topics. Foto/Industria's Artistic Director, Francesco Zanot. explains: "Research into a universal activity such as game play, which knows no limits in terms of gender, age, or location, has revealed complex and articulate points of view: from entertainment and learning to relaxation and gratification." Bologna's 12 exhibitions represent a timeline of views on the topic of gameplay, spanning from the late 19th century to the present day. They offer an opportunity to observe and delve into research undertaken by international artists. Heinrich Zille (1858-1929), Daniel Faust (b. 1956) and Linda Fregni Nagler (b. 1976), for example, observe spaces of play. Their works move from historic Berlin amusement parks to playgrounds scattered across contemporary cities, as well as a spatial analyses of Last Vegas – a city whose architecture and urban planning were built to legitimise the entertainment industry. In Faust's pictures, clear skies beckon a "Stardust" highway sign whilst glimmering neon lights cover the Riviera casino. They point to a world defined by high stakes, glamour and nightlife.
Elsewhere, Erik Kessels (b. 1966), Hicham Benohoud (b. 1968) and Danielle Udogaranya (b. 1991) look at gaming's pedagogical value, as well as its role in the formation of self-image. Udogaranya, also known by their streamer name Ebonix, creates a series using EA's critically acclaimed The Sims. Her work is practice-led, creating avatars for people whose appearance and skin colour are not taken into account when a programme is developed. She notes that, more often than not, people of colour are merely acknowledged in games as stereotyped templates. The series Seeing Me, Seeing You, Seeing Us draws attention to the discrimination that perpetuates in virtual spaces as it carves out a place for fair modes of representation.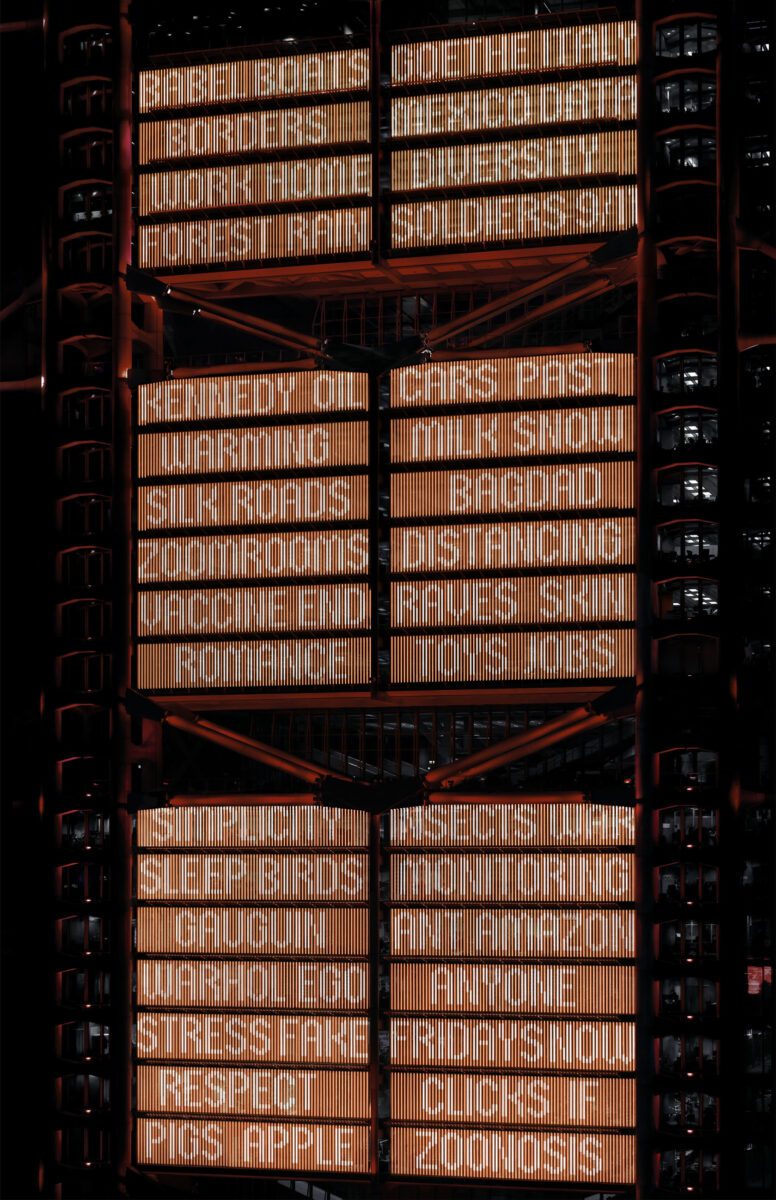 There's also the chance to see work by iconic German photographer Andreas Gursky (b. 1955). The artist, known for his large format architecture and landscape colour photographs, looks at the relationship between image and reality, as he explores the invention of alternate worlds. In Toys 'R' Us, two stark white warehouses blend into one long industrial block. In another image, clips of phrases appear on the front of a Hong Kong bank. Common everyday words such as "Zoom Rooms" and "Cars Past" appear alongside more specialised and controversial topics such as "Anti Amazon" and "Vaccine End." The piece joins a larger series that observes production plants, goods-handling centres, transport hubs, energy, food industries and financial buildings across the world. Gursky focuses on concrete structures in enormous format as he highlights topics of capital, labour, globalisation and mass consumption. Offices and industry warehouses blur together, creating an endless repetition of human-built designs. Rhine II renders the world in high definition as it experiments with imagined spaces. The renowned shot depicts a stretch of the river outside Düsseldorf as parallel strips of grass, bank and water line up seamlessly. To create the image, Gursky removed buildings, trees and pedestrians, resulting in a "fictitious construction." In its absolute flatness, devoid of any activity, the scene almost feels like it belongs in a post-apocalyptic video game.
Foto/Industria expands the definition of gameplay – recognising the practice to have roots in historical and environmental sectors. Each of MAST's exhibitions interpret the theme in an entirely new way, using games as a source for iconography, narrative and aesthetic style. The artists testify to the influence of interactive entertainment today, as well as its possibilities for social change. They bridge the gap between traditional and modern media, asking us to lean in to the possibility of redefined worlds.
---
Foto / Industria 2023 | 18 October – 26 November
Words: Chloe Elliott
---
Image Credits:
1. Daniel Faust, Riviera, Las Vegas, 1991. Courtesy of the artist.
2. Daniel Faust, Las Vegas, 1997. Courtesy of the artist.
3. © Andreas Gursky, Hong Kong Shanghai Bank III, 2020. By SIAE 2023. Courtesy Sprueth Magers.
4. © Andreas Gursky, Kodak, 1995. By SIAE 2023. Courtesy Sprueth Magers.
---