It's never been more important to assess our relationship with nature. Discover artists from the Aesthetica Archives who engage with flowers and plants, drawing on historical still life paintings whilst experimenting with new ideas. These works reflect on ideas of memory, change and renewal.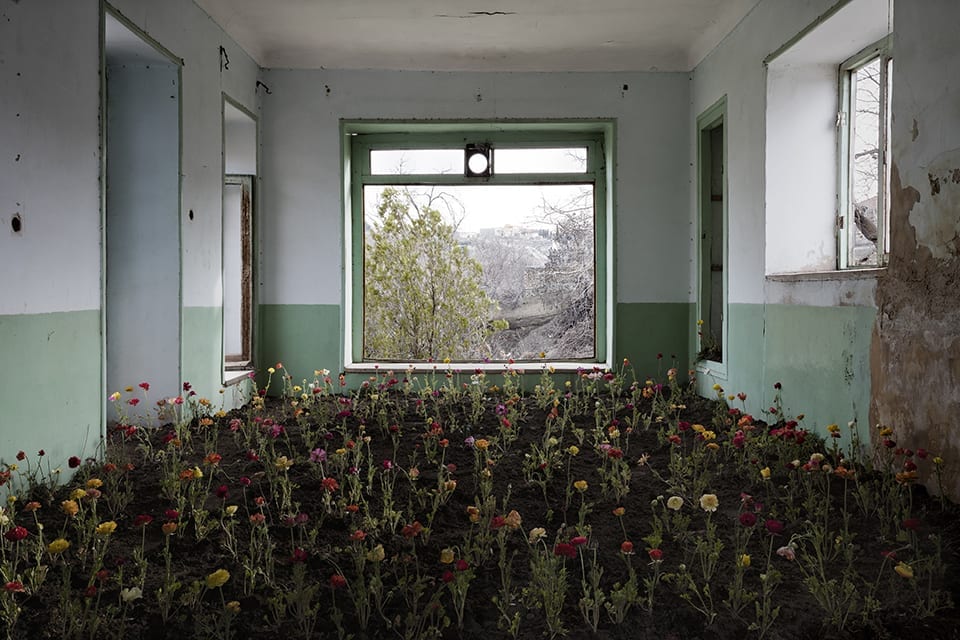 How do we define the notion of home? What happens when a house is left behind? When do interior and exterior worlds collide? These images reveal the power of nature to consume and conquer. Bedrooms, living rooms, kitchens and staircases are taken over by vines, grasses and branches. Walls are left to crack and crumble. Windows are flooded by trees. Gohar Dashti (b. 1980) is a Tehran-based photographer and video artist, who, for the last 14 years, has been working at the intersection of anthropology and sociology. Her various series ask questions about what happens to the environment when human populations have been displaced by modern conflicts.
---
In an age of deep fakes and post truths, how do we distinguish what is real or manufactured? The lines between nature and humanity are becoming more and more blurred. Alma Haser (b. 1989) is a German artist who has become well known for producing complex and meticulously constructed portraiture, influenced by a background in fine art. Expanding the dimensions of traditional photography, Haser uses inventive paper-folding techniques, collage and mixed media, blurring the distinctions between two-dimensional and three-dimensional imagery. This series features images of plants and flowers, peeking out behind cut-out paper.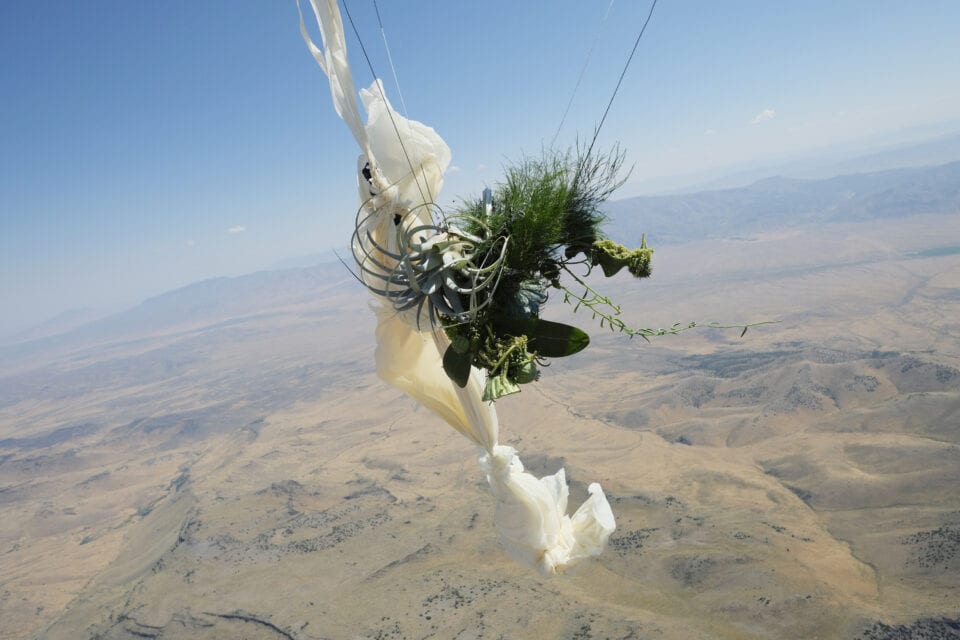 On 21 June 2016, Makoto Azuma (b. 1976) set 2000 flowers on fire at the Oya Stone Mine in Tochigi, Japan. The artist creates fantastical, mind-bending installations that connect to the beauty of the natural world whilst drawing attention to differing levels of manmade intervention. He has sent flower arrangements into space and dropped them to the bottom of the ocean. He has frozen plants in blocks of ice and laid them out by the thousand to wither and die. His practice is spectacular, unusual – and very particular – so it's surprising to find out it all started off by accident, with a part-time job in a flower shop.
---
Remembrance and amnesia are prevailing themes in Israeli-born, London-based artist Ori Gersht's (b. 1967) historically-charged landscape and still life photography. His practice of recording and erasure reveals an investigation into the obliteration of memory. Big Bang captures the detonation of floral arrangements modelled on still life paintings by Jan van Huysum and Théodore Fantin-Latour at a rate of 1,600 frames per second. Elsewhere, a bullet tears through a pomegranate – these violent moments are rendered beautiful in their frozen abstraction. The instance of traumatic rupture functions as a metaphor for mortality, and the unpredictable nature of conflict and revolution.
---