American artist Doug Aitken (b. 1968) is best known for his immense multi-screen video and installation works, transporting viewers into kaleidoscopic worlds of sound and light. The retrospective at Australia's Museum of Contemporary Art, titled New Era, explores his career from the 1990s to the present day.
Though trained in magazine illustration, the California-based artist began to encompass moving image and sound early on in his career – striving to capture qualities of movement and energy found in human bodies and natural environments. In doing so, the artist combines genres and media, resulting in works which are multi-sensory and explore a range of ideas – from the atmosphere of a rock concert crowd to a Namibian diamond mine. Those themes are explored in Hysteria (1998-2000) and Diamond Sea (1997), respectively.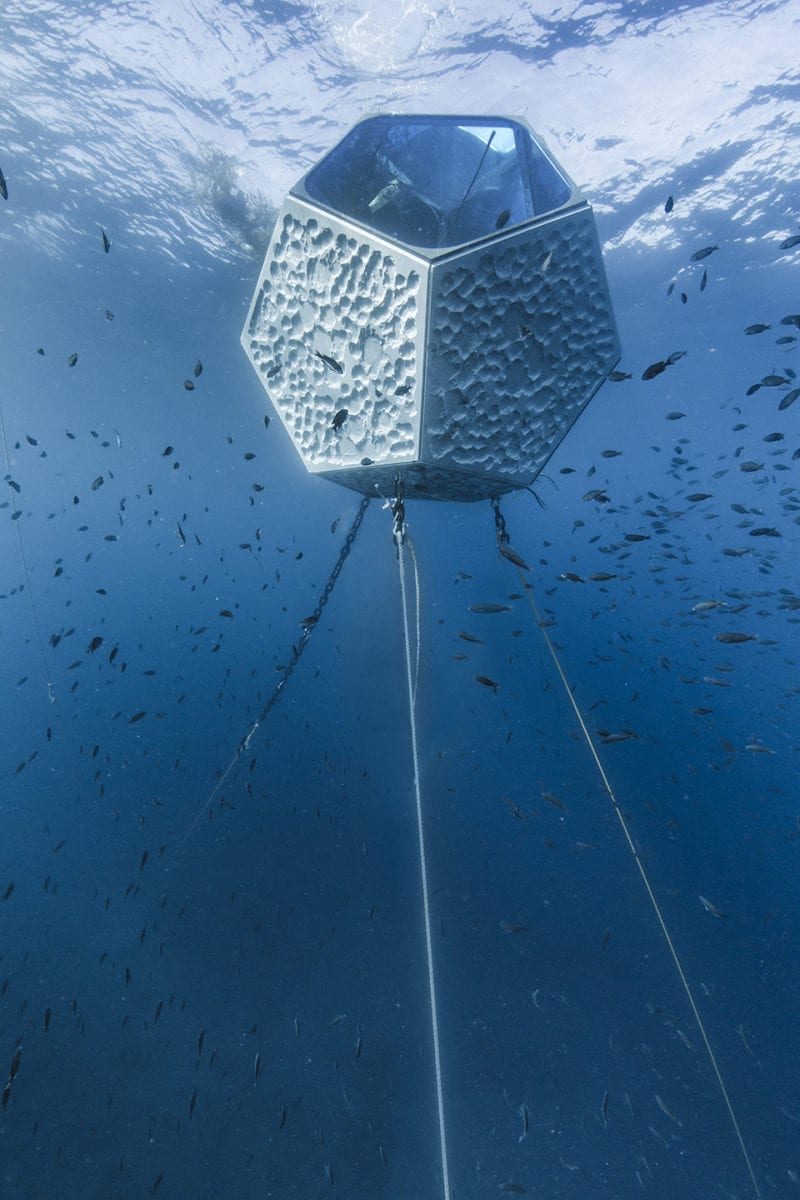 In 1999, Aitken won acclaim at the Venice Biennale with the multi-room Electric Earth, immersing viewers in films loosely relaying the life of a young man in a big city, filled with all the associated emotional and sensory overload. Ideas of communication and disconnection run throughout MCA's show: one such example is the title work, New Era (2018). It's a walk-in hexagonal structure of screens and mirrors, entered via a tunnel-like passageway. Taking inspiration from the history of the mobile phone, this piece uses a range of unusual sensory effects to suggest the dislocating yet connective power of technology.
New Era brings together the many strands of Aitken's creative output from the 1990s to the present day, from video and environmental art to photography and sculpture. His recent New Horizon (2019) project, for example, involved presenting a reflective hot air balloon and gondola to audiences across the state of Massachusetts, as kinetic light sculptures folded into a happening-style performance.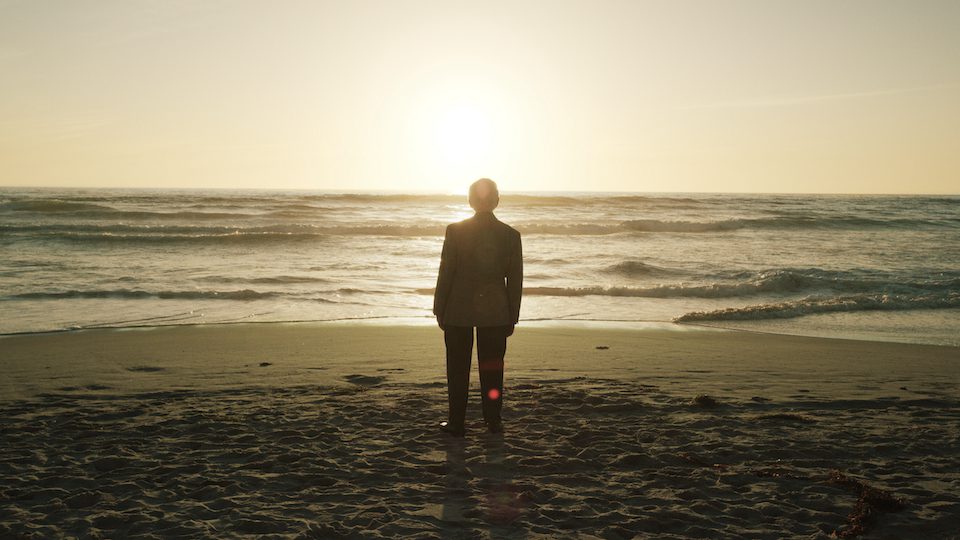 Further key works include In Migration (Empire) (2008), a series of large-scale videos which viewers are invited to walk between. Each shows a vacant motel in North America, now inhabited by groups of migratory animals. The work considers the relationship between urban and natural environments, and the way that repetitious human-made forms interact with landscapes and ecosystems. The ecological theme continues with Underwater Pavilions (2017), a set of geometric sculptures created by the artist in collaboration with environmental campaigners, now lodged underwater off the Californian coast.
A recurring interest for Aitken is the way that light, reflection and refraction can express energy and atmosphere. This is emphasised through a series of sculptures incorporating text cut from mirrors or rendered in neon. Pieces such as Untitled (Sleeping Body) (2020) and 100 YRS (Neon) (2014) evoke a landscape alive with the intangible presence of communications technology. Indeed, the intensity of this show will provide viewers with a return to the hubbub of modern life after two years of lockdown.
---
Doug Aitken: New Era runs at the Museum of Contemporary Art, Sydney until 6 February.

Find out more here.
Words: Greg Thomas
---
Image Credits:
1. Doug Aitken, SONG 1 (still), 2012/2015, commissioned, with generous production support, by the Hirshhorn Museum and Sculpture Garden, Smithsonian Institution, courtesy the artist; 303 Gallery, New York; Galerie Eva Presenhuber, Zurich; Victoria Miro Gallery, London; and Regen Projects, Los Angeles © the artist
2. Doug Aitken, Underwater Pavilions (still), 2016, Catalina Island, CA. Image courtesy of the artist; Parley for the Oceans; The Museum of Contemporary Art; Los Angeles; 303 Gallery; New York; Galerie Eva Presenhuber, Zurich; Victoria Miro Gallery, London; and Regen Projects, Los Angeles © the artist. Photograph: Shawn Heinrichs. Previously featured in Aesthetica.
3. Doug Aitken, migration (empire) (still), image courtesy the artist; 303 Gallery, New York; Galerie Eva Presenhuber, Zurich; Victoria Miro, London; and Regen Projects, Los Angeles © the artist