The international photo-festival returns, taking visitors across cities including Barcelona, Madrid, Santander and for the first time, the virtual "New Art City." Ninety-six exhibitions feature in this year's programme, and over 300 photographers reflect on themes from art and gender to local environment. At the Royal Botanical Garden, Madrid, José Manuel Ballester's (b. 1960) exhibition Of Evergreen Trees looks at how symbols of interconnectedness, longevity and universality inspire humanity to unite with nature. The Museum of Romanticism provides the setting for Alice Austen (1866-1952), one of America's earliest and most prolific female photographers. Undo Gender presents more than 8,000 pioneering images and highlights the various challenges women faced in Victorian society, as seen from her unique perspective.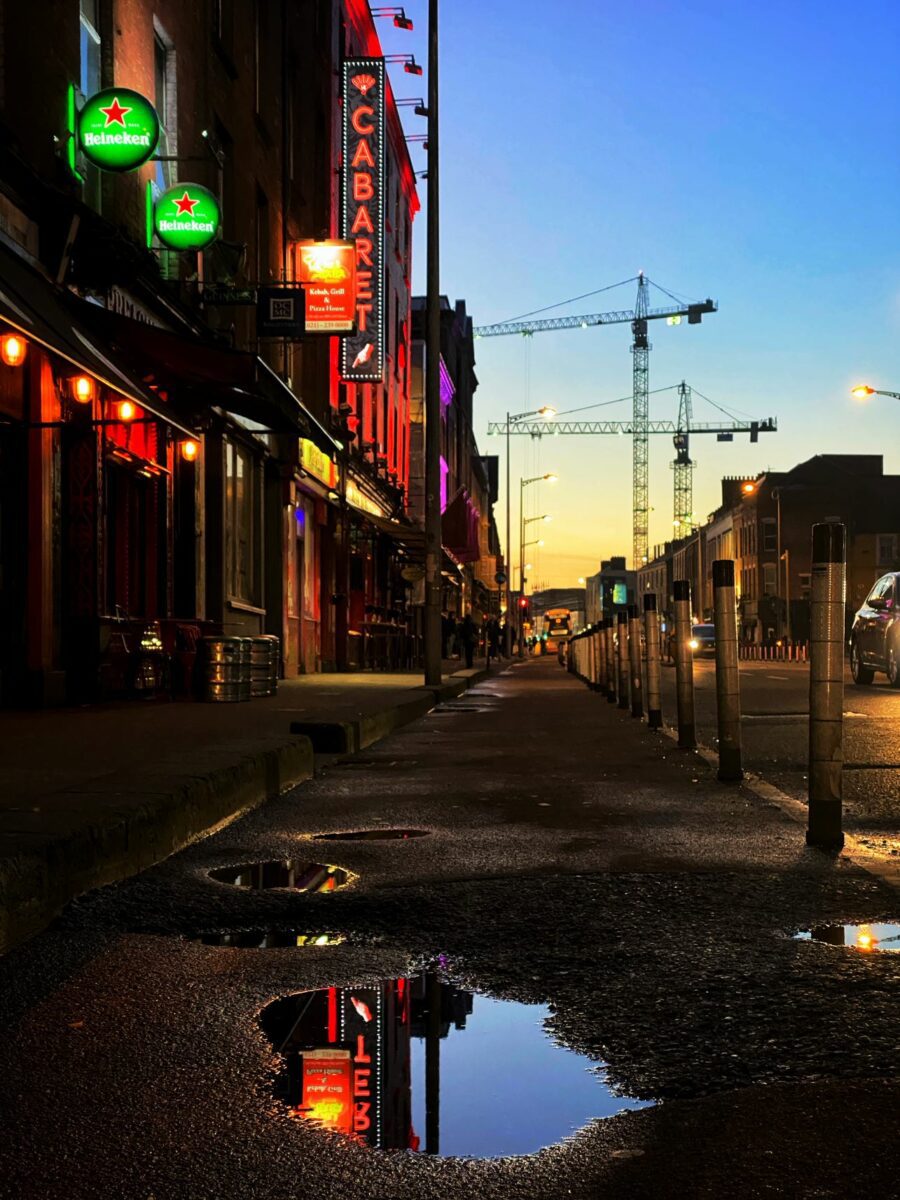 Elsewhere, viewers can discover fresh outlooks on Arab societies through the artists showcased as part of Shifting Sands (2023). Here, practitioners from across the Middle East and North Africa explore environmental problems and solutions from their respective regions. Wafaa Samir's What Remains (2016-2017), for instance, centres on the sustainable village of New Gourna, Egypt, by the pioneering architect Hassan Fathy (1900-1989). There's also The Lovers (2022) by Andrea Torres Sánchez. A couple reach out, hands bathed in a deep red light. Virtual attendees can see the piece as part of Contemporary: How to be a Photographer, a showcase of women artists working in the growing NFT space. Sánchez says: "Through photos, I give form to forbidden emotions and thoughts that I am unable to express any other way."
---
PHOTOESPAÑA 2023 | Until 3 September
Words: Diana Bestwish Tetteh
---
Image Credits:
Andrea Torres, Los Amantes.
Cork at Dusk, de Brendan Ó Sé.
Anastasia Samoylova Red Eye, Times Square, New York, 2021 © ANASTASIA SAMOYLOVA.