"As the 21st century unfolds, notions of our cultural past and how our history has influenced our present shift almost daily. Accepted artistic trajectories are being questioned and new connections made." So reads the description of Revisiting Modern British Art, a major new publication from Lund Humphries. In recent years, many major museums and galleries have taken this approach to their collections, from Queer: Stories from the NGV Collection to Whitechapel Gallery's Phantoms of Surrealism – highlighting 11 underrecognised women artists. Most recently, Katy Hessel's The Story of Art Without Men was published to critical acclaim. Revisiting Modern British Art, edited by Ingram Collection Director Jo Baring, takes a similarly fresh look at the creative fabric of the nation – holding up a contemporary lens to ideas of patronage, nationality and British identity. Sculptors Barbara Hepworth and Kim Lim are amongst those featured in the volume, which launches at the 2022 edition of British Art Fair, running 29 September – 2 October.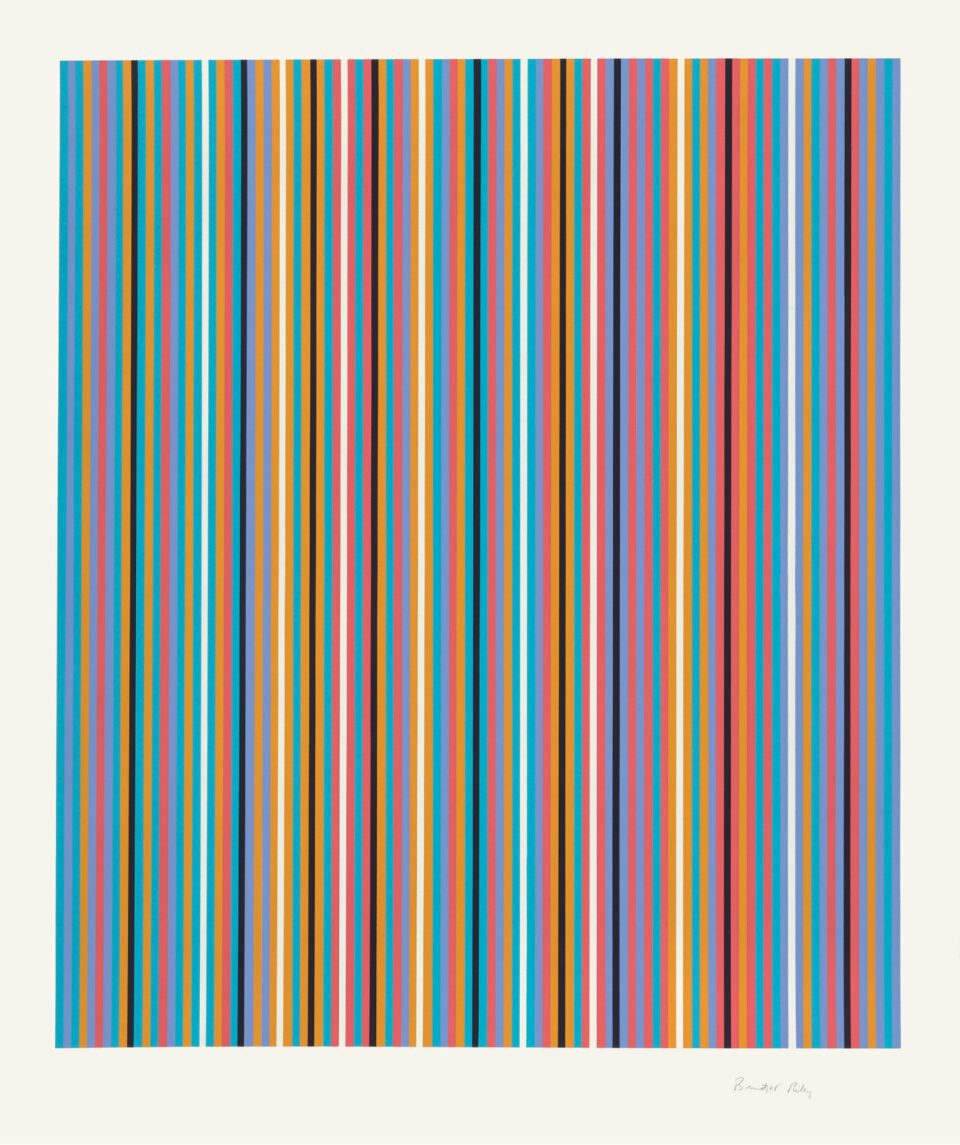 The book launch is one of many events taking place at this year's Fair; other key dates include a Charity Auction from WaterAid and a special display of work from Royal Scottish Academy. The occasion has acted as an annual launchpad for myriad household names over the past three decades – from post-war artists to the YBAs. The 2022 programme offers a wide selection: works by David Hockney, Bridget Riley, Sandra Blow, Frank Auerbach, Alan Davie, Paul Nash, L.S. Lowry, Paula Rego, John Hoyland, Barbara Hepworth, Henry Moore, Grayson Perry, Damien Hirst, Tracey Emin, Banksy and many more.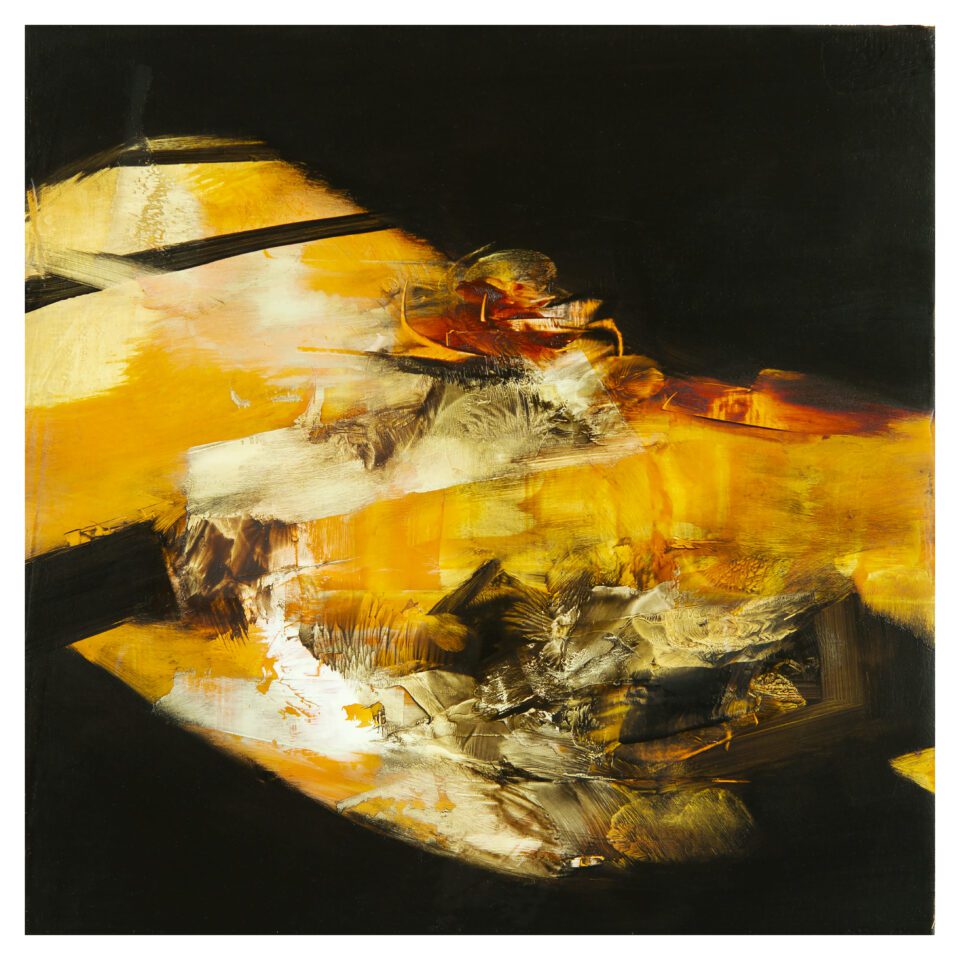 What does the British art landscape look like right now? New for British Art Fair 2022 is SOLO CONTEMPORARY, a space dedicated to just that. As Gay Hutson, Founding Director, says: "The British Art Fair was founded in 1988 by a group of selected dealers specifically to promote the most talented British artists of its time, most of whom apart from Henry Moore and Barbara Hepworth were unknown and undervalued on the international market, but now many of whose work commands very high prices. SOLO CONTEMPORARY gives us the opportunity to continue with this vital part of the fair." Shown above is one such work: Jim Threapleton's (b. 1973), CODE 1 (2022), presented by No 20 Arts.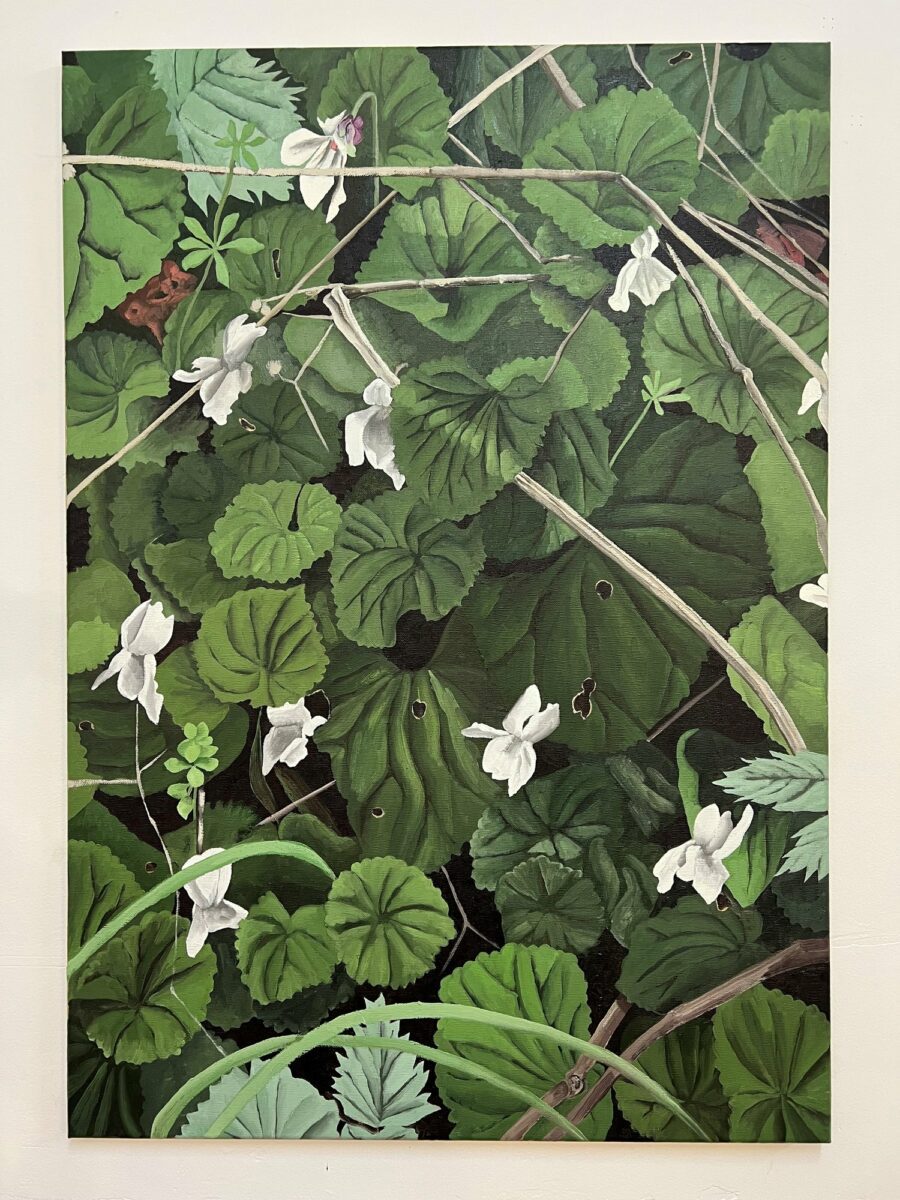 Saatchi Gallery is well-placed for an exhibition of cutting-edge talent. One of its most famous shows, Sensation: Young British Art from the Saatchi Gallery, broke records when it attracted over 300,000 visitors to the Royal Academy in 1997. As curator Zavier Ellis explains: "The dialogue between contemporary and ModBrit artists is a profound one and we will seek to illustrate that relationship. I am also keen to emphasise the shifting parameters of what a gallery is, particularly in the post-Covid era."
---
29 September – 2 October | Saatchi Gallery, London
---
Image Credits:
1. Endellion Lycett Green (b. 1969), Wild White Violets, Oil on linen, 100 x 70 cm, courtesy Barber Lopes.
2. Jim Threapleton (1973 – present), CODE 1 (2022), Oil on panel , 15 x 15cm, courtesy No 20 Arts.
3. Bridget Riley b. 1931, Ra (Inverted), 2009-1981, screenprint, 135.2 cm x 113.6 cm, 85 plus 10 APs, courtesy Julian Page.
4. Endellion Lycett Green (b. 1969), Wild White Violets, Oil on linen, 100 x 70 cm, courtesy Barber Lopes.