Dawoud Bey was born in 1953 in the borough of Queens, New York City. Now a world-renowned photographer, he first began to develop an interest in images as a teenager, receiving a camera from his godmother in 1968. The following year, he saw Harlem on My Mind at The Metropolitan Museum of Art – an exhibition widely criticised for its failure to include a significant number of artworks by African Americans. 
Bey was inspired to develop a new documentary project about Harlem, and took to the streets, producing portraits with residents from the historic neighbourhood. The series premiered at the Studio Museum in 1979, when Bey was just 26 years old. "I wanted to make images that contributed to the conversation about Harlem in visual culture," Bey writes in On Photographing People and Communities, published by Aperture in 2019. "If you're serious about learning your art form, it's important to learn about the history of the subject."
---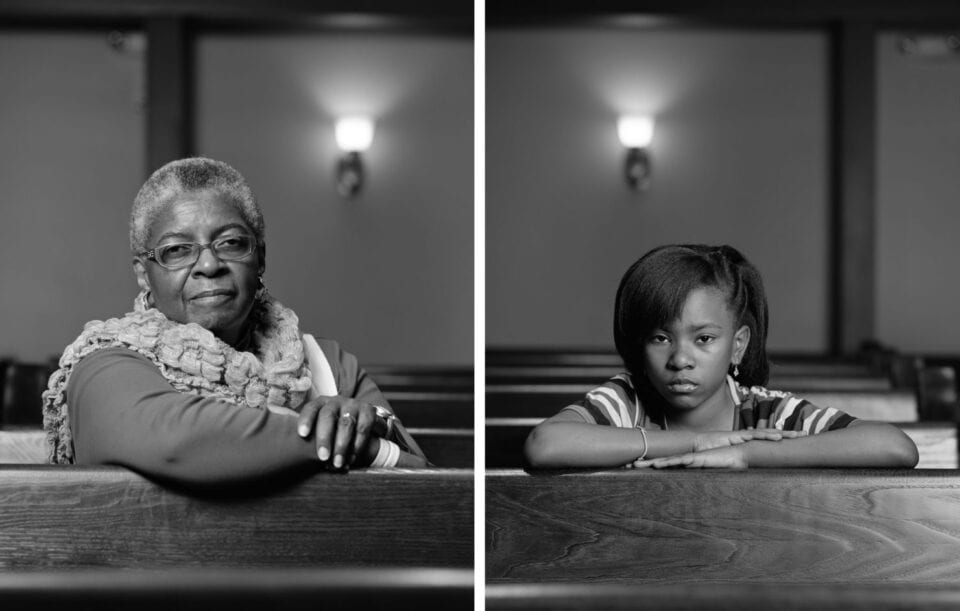 Four decades later, Bey continues to create powerful and tender photographs that portray a diversity of African American stories and experiences. Now, the High Museum of Art, Atlanta, presents a full career retrospective – spanning a larger portfolio of work from early pieces in 1970s Harlem to his most recent landscape series shot in 2017, which reimagined the sites of the Underground Railroad in Ohio. 
After honing his skills in street photography, Bey moved towards the studio. By the early 2000s, Bey was making Class Pictures – striking, large-scale colour portraits of high school students, shown alongside stories and notes written by the subjects. He continued this project across the USA, focusing on teenagers from a wide range of economic, social and ethnic backgrounds. It gave them space to reveal their thoughts, fears and dreams – challenging stereotypes of adolescence. "Bey's portraits are remarkable for their keen sensitivity and for how they elicit and honour their subjects' sense of self, which is partly an outcome of the artist's collaborative practice," notes Sarah Kennel, the High's Donald and Marilyn Keough Family Curator of Photography.
---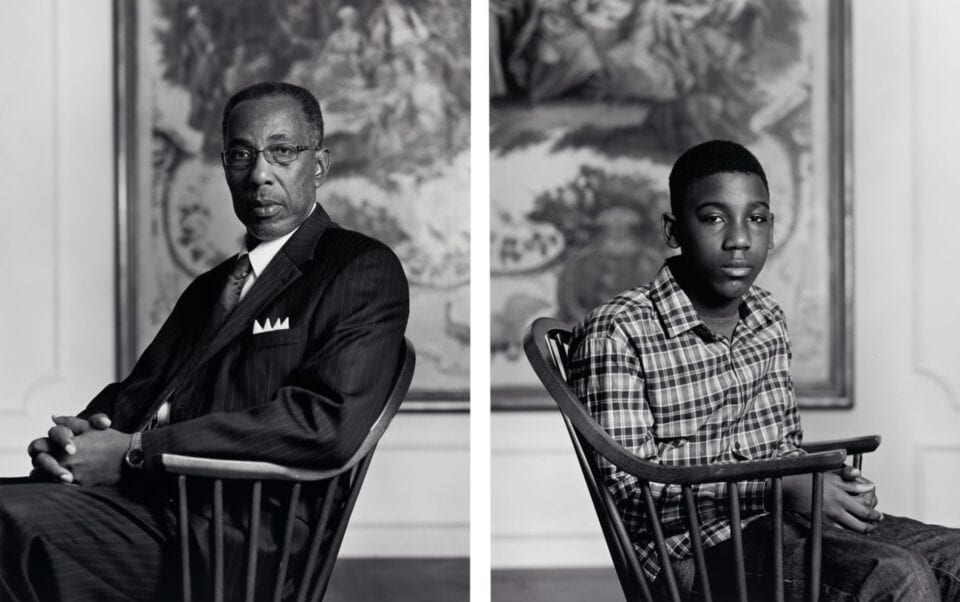 The retrospective also includes several poignant bodies of work exploring African American history and collective memory. The Birmingham Project, for example, was created in 2012 to remember those killed in the 1963 bombing of the 16thStreet Baptist Church in Birmingham, Alabama. The pictures, and an accompanying video, are stirring reminders of lost lives – and the enduring effects of systemic racism. 
An American Projecthighlights Bey's powerful and memorable engagement with community, history and place. He writes to a new generation of artists: "Just make work that you believe matters and that has the capacity to transform. Audiences have the potential to go back out into the world with new information, and a transformed world view. This may sound like an ambitious agenda, but it is the only agenda."
---
Dawoud Bey: An American Project, High Museum, Atlanta, 12 December – 14 March. high.org
---
Credits:
1. Dawoud Bey, A Couple in Prospect Park, Brooklyn, NY (detail),1990,
courtesy the artist and Sean Kelly Gallery, Stephen Daiter Gallery, and Rena Bransten Gallery. © Dawoud Bey.
2. Dawoud Bey, Mary Parker and Caela Cowan, from The Birmingham Project, 2012. © Dawoud Bey.
Inkjet prints Rennie Collection, Vancouver.
3. Dawoud Bey, Don Sledge and Moses Austin, from The Birmingham Project, 2012, Inkjet prints, Rennie Collection, Vancouver. © Dawoud Bey.