Words: Shai Baitel, Artistic Director, Modern Art Museum, Shanghai

"The dream is a little hidden door in the innermost and most secret recesses of the psyche, opening into that cosmic night which was psyche long before there was any ego-consciousness …" ― Carl Jung, Memories, Dreams, Reflections (1961). What psychoanalyst Jung once wrote about dreams, artist James Jean (b. 1979) actualises onto canvas. Painting primarily with acrylic, he creates otherworldly dreamscapes populated with anonymous wistful figures. Like Jung, Jean borrows from mythology – drawing our attention to tableaux of mysterious scenes – as well as European Renaissance paintings, Japanese woodblock prints, Chinese silk scroll paintings, anime and comics. Textures and patterns build up to create fantasy dreamworlds which audiences – at all levels of artistic interest – can relate and escape to.
These fantastical characters and scenarios, Jean says, can find kindred spirits with those in the works of Dutch masters such as Bosch or Bruegel the Elder. His approach has also been compared to the 18th century Qing dynasty Italian Chinese artist, Lang Shining (1688-1766), who combined European and traditional Chinese techniques. Similarly, Jean's mythical environments are indicative of the spatial qualities of a traditional Chinese scroll painting, whilst his figures retain a cartoonish anonymity.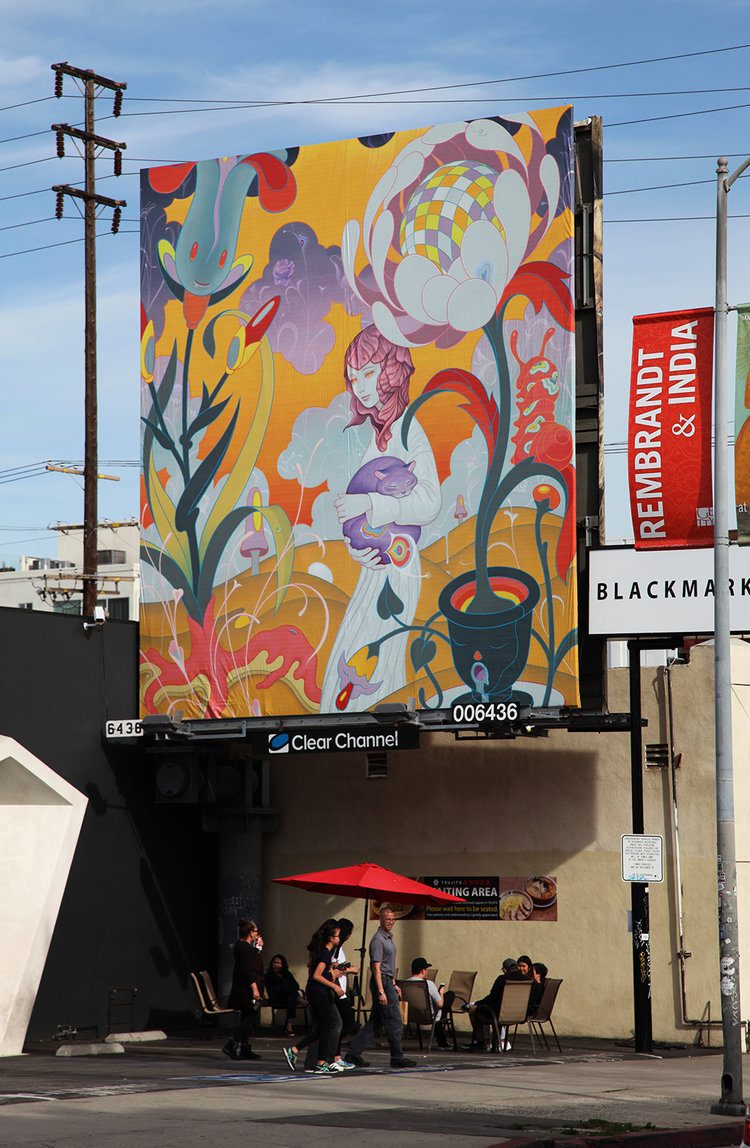 Takashi Murakami (b. 1962) is a notable ally in the contemporary art world, and a provocative force. Murakami – who is also noted for referencing cartoon figures – met Jean briefly in the early 2010s. The pair grew closer over the years, with Murakami curating some of Jean's work and hosting an exhibition at his Tokyo art space in 2018. Murakami writes about a "narrative wave" coming out of the Asian contemporary art scene; creatives who are blurring the lines between "fine art" imagery and popular culture. Murakami states that Jean – and future generations to come – will "sublimate the childish worldview into an elevated status of thoughts. They will melt away the boundary that now exists."
This genre-clashing approach can be seen in one of Jean's most admired collaborations: with fashion giant Prada. In 2007, he was commissioned to work on developing prints for a collection and an installation at the Prada Epicenter stores in New York and Los Angeles. This collaboration, titled Trembled Blossoms, has been cited as the "catalyst" for a growing interest in exchange between fashion and illustration. Jean developed wallpaper, interiors and, later, a haunting animated fashion film – setting an early precedent for today's digital fashion projects. Right now, for example, brands such as The Fabricant are "leading the fashion industry towards a new sector of digital-only clothing."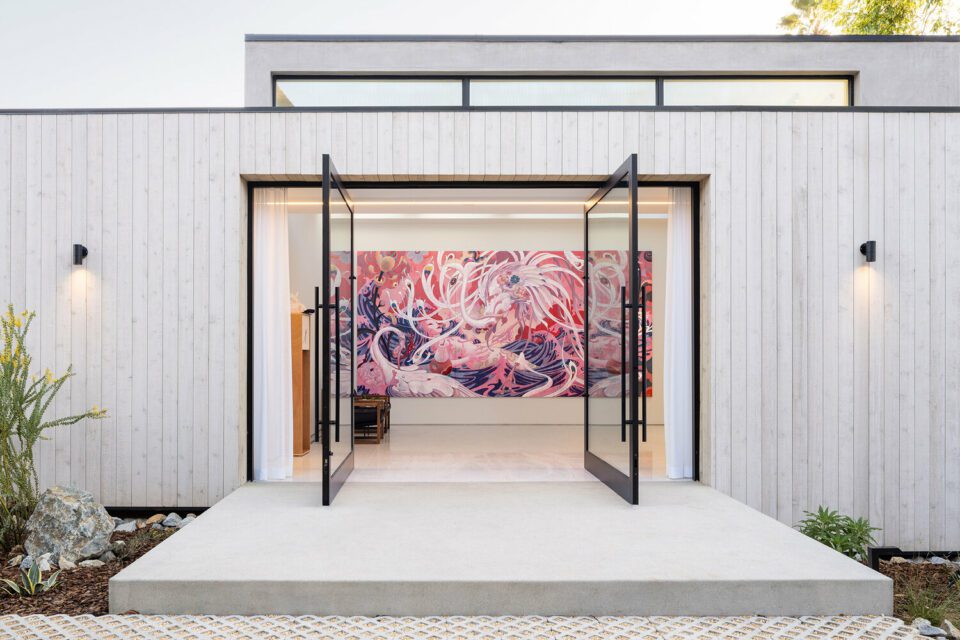 Since then, the artist has continued to receive an overwhelmingly popular reception across Asia, garnering collaborations with the likes of K-pop stars BTS, as well as displays at Frieze Art Fair Los Angeles. Today, what we discover is an artist pushing the limits of the imagination; questioning the separation between dreams and reality; and placing historical tradition in conversation with contemporary experience.
---
James Jean was born in Taipei, Taiwan in 1979. He moved to the east coast of America when he was three years old and was raised and educated in New Jersey, USA. After high school, he went to study at the School for Visual Arts in New York, graduating in 2001. In the same year, his career began with a role illustrating covers for both DC and Marvel comics. The work he completed there was much lauded, bringing him to the attention of a significantly wider audience.
---
Image Credits:
1. James Jean, The Fair Haired Dumbbell, Permanent Mural Installation, Portland, Oregon, 2017.
2. James Jean, SCHRÖDINGER'S KITTEN RESCUE Sawtelle Blvd., Los Angeles, CA. April 2018.
3. James Jean, ADRIFT III Installation at Bridge House for Frieze Los Angeles, 2020