Renowned photographer Michel Haddi (b. 1956) has captured some of the most iconic faces of the 20th century. Angelina Jolie, Cameron Diaz, David Bowie, Kate Moss, Liza Minnelli, Naomi Campbell, Kate Moss and Yasmin Le Bon are just some of the figures who appear in his portraits. Haddi's distinct style has long combined black and white imagery with a raw and intimate aesthetic. The artist's latest exhibition, Beyond Fashion, displays at 29 Arts In Progress Gallery in Milan, and celebrates two anniversaries – ten years of the gallery and 40 of Haddi's career. The show unfolds over two consecutive exhibitions, the first from 19 October to 22 December and the second from 16 January to 16 March 2024.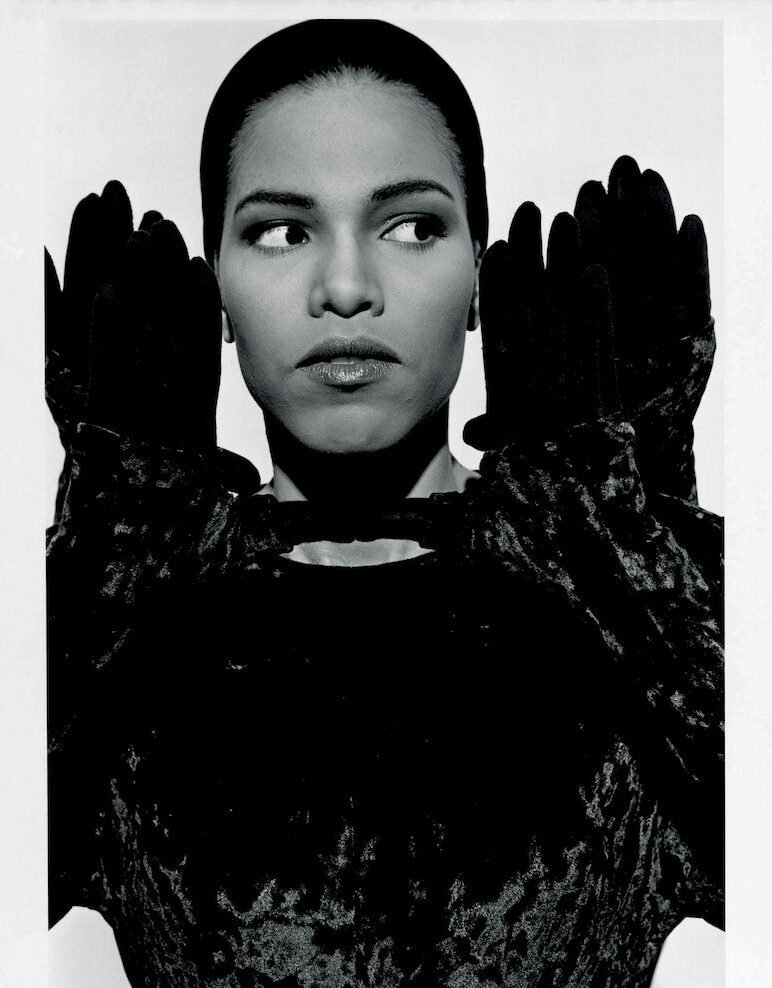 Haddi documents the spirit of his time through celebrities who have populated the history of fashion, film, music and social culture. These are pictures that combine elegance with humour and perspective. In a picture of Ilyasah Shabazz & Gamilah Shabazz, daughters of Malcolm X, Haddi layers the two women in front of each other. The sisters recur, wearing two identical outfits: a velvet dress and a set of furry mittens. From the high-angle shot, Gamilah appears as if Ilyasah's shadow, her fingers and wrists doubling up behind her sibling. This sense of experimental perspective and play is also evident in a photograph of Veruschka Von Lehndorff. Here, the German actress and model holds a life-size set of angel wings under her arm. She carries the thickly feathered accessory through a car park, casually dressed in sneakers and a long trench coat. The image is ethereal, startling in how both casual and poetic it feels. Haddi explains, "Veruschka and I used to hang out in New York, London and Paris. Once I offered to send her a ticket to come to Paris and politely, with such a beautiful gesture, she declined, saying "Michel – don't worry, I can pay for my ticket." This picture was done in remembrance of the Wings of Desire from Wim Wenders. When I took this shot, I thought, 'We are all angels, walking about in a parking lot, just doing a bit of shopping.'"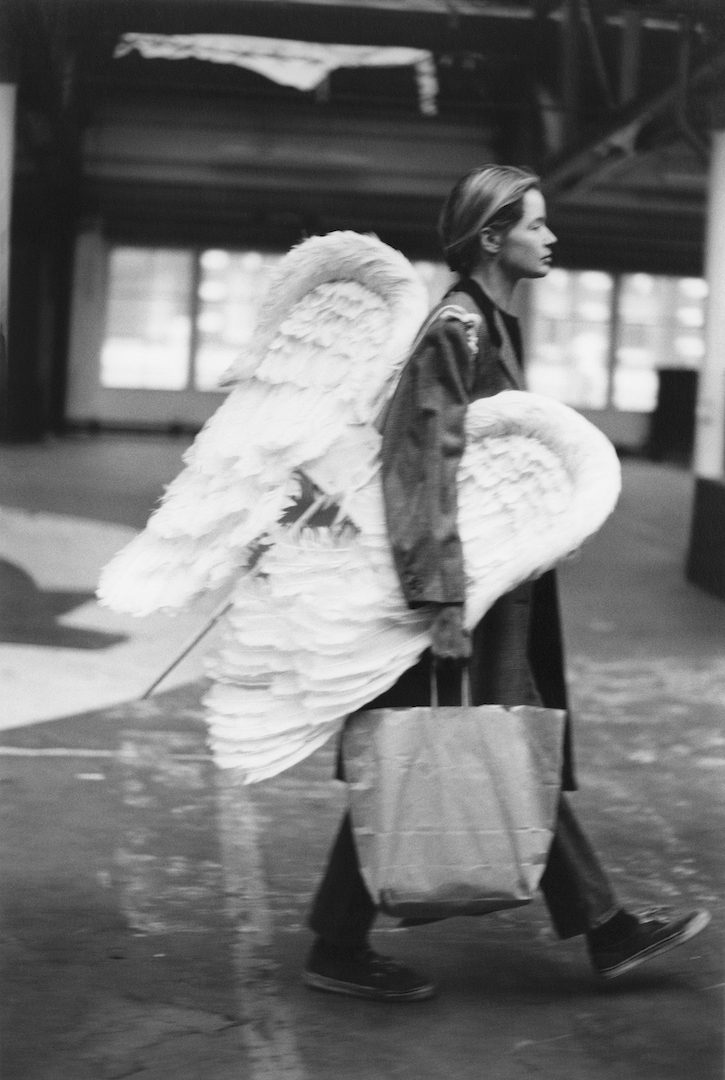 Energy and glamour is apparent everywhere. In another image, American actress Debbie Mazar leaps in the air with a leashed leopard at her side. She appears mid-flight, her heels pointed toward the New York pavement. Elsewhere, Yasmin Le Bon appears in in a checkered sweater and white ruched collar. Her eyelids are covered in a sparkling eyeshadow, the tips of her eyelashes crystallised with diamonds. Both pictures inform the first instalment of Beyond Fashion, characterised by the black and white pictures taken in Haddi's studio and on the street. The second phase will also pay tribute to his use of colour, in particular focusing on his work for international brands such as Versace, Chanel, Armani and Yves Saint-Laurent. These will also be supplemented with live events and artist talks by Haddi as he shares his artistic journey from his upbringing to his acclaimed fame. In this rich tapestry of personality and grandeur, the artist taps into the ironic, unconventional and urban. Throughout, he leans into a critical era of modern iconography.
---
Michel Haddi: Beyond Fashion | 19 October – 16 March
---
1. © Michel Haddi – Agathe Iracema, Gala magazine, Paris, 2006 – Courtesy of 29 ARTS IN PROGRESS gallery
2. © Michel Haddi – Malcolm X's daughters, Ilyasah Shabazz & Gamilah Shabazz Interview Magazine, New York, 1992 – Courtesy of 29 ARTS IN PROGRESS gallery
3. © Michel Haddi – Veruschka Von Lehndorff, Interview Magazine, London, 1989 – Courtesy of 29 ARTS IN PROGRESS gallery
4. © Michel Haddi – Debi Mazar, British Vogue, New York, 1994 – Courtesy of 29 ARTS IN PROGRESS gallery
5. © Michel Haddi – Yasmin Le Bon, British Vogue Magazine, London, 1991 – Courtesy of 29 ARTS IN PROGRESS gallery
---