In 2020, the UK arts and entertainment sector saw a 60% decline, with over half of museums
and galleries expressing concern about surviving the pandemic. Yet, as Arts Council reports, the creative industries bring £10.6 billion to the UK economy, contributing to social change and our overall wellbeing in the process. As such, it's more important than ever to champion the next generation of creative talent.
The annual New Contemporaries exhibition is one such example. Dating back to 1949, the initiative has provided a platform for myriad notable artists – from David Hockney, Gillian Wearing and Chris Ofili to Rachel Maclean and Laure Prouvost. The 2021 edition, now on view at South London Gallery and online, includes 75 emerging names – each of whom is selected through an open submission process. The most recent line-up of selectors includes internationally renowned practitioners Hew Locke, Tai Shani and Michelle Williams Gamaker. In this interview, moving image and performance artist Williams Gamaker discusses art today – taking stock of the landscape and offering advice for new creatives.
A: Over the years, New Contemporaries has provided a platform for a diverse array of artists, many of whom are now household names. Who is on your radar now? Are there any artists making waves from the most recent cohort?
MWG: I'm still thinking about the last century, with a particular focus on 1930s and 1940s cinema and how the 1970s to1990s shaped me, so my radar is not always about 'now'. On the BA Fine Art programme at Goldsmiths, I'm privileged to meet artists early in their career. I follow a lot of graduates (usually via Instagram) as they navigate that tricky phase post-degree. I am excited by Tanoa Sasraku's films; her new sculptural work features in Testament, a group show at Goldsmiths CCA. I also loved Cinzia Mutigli's installation I Danced at Parties for Jerwood Arts Survey II, at g39. I have all the time in the world for Jade Montserrat's films, drawings, installations and activism, I'd love to see a big show of her work. I'd prefer not to single anyone out from the most recent New Contemporaries: I think Tai, Hew and myself chose 75 artists to make a broader comment on the quality and resilience of these artists during the most difficult of times.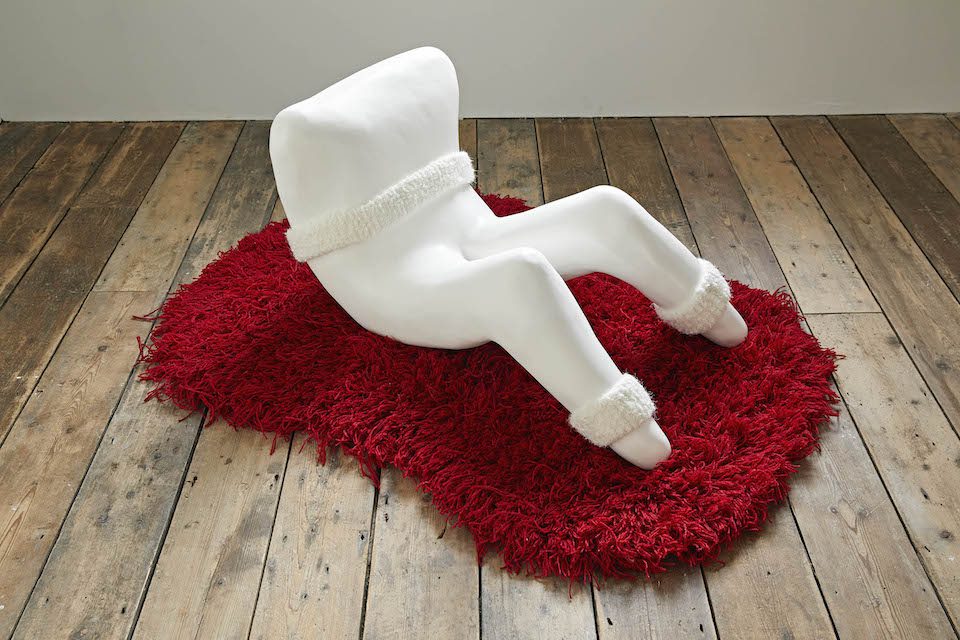 A: What kinds of themes are today's creatives responding to? For example, are they tapping into key political, social or environmental concerns?
MWG: The themes artists respond to can't help but mirror what is happening around them. At present it feels like a triple whammy of global political upheaval, the ongoing pandemic and real environmental precarity. These are all present in current practice. There is also work on social and racial justice – proposing models for the future. Artists are playing speculatively with fiction, producing wonderful work that confronts the past and revises it for the present.
A: Are there any emerging trends in media? Are more artists using new technologies to make work? Or are we seeing a resurgence in physical methods?
MWG: I think this one is hard to call! Painters are still painting, sculptors are still sculpting and moving image and performance is still vital. I guess the pandemic has meant there has been an impact on movement and projects have migrated to bedrooms and closer to home. Quieter, more reflective practice: drawing, weaving, working with clay and writing seem to be important and I loved all the radio/audio-based works that developed last year, and hope to listen to more artists on different frequencies.
A: You are a former New Contemporaries artist. How has being involved in the initiative – both as a selector and a creative – helped shape your career?
MWG: It has been an honour to be a selector for the 2021 edition, I loved being part of the other side. Through selecting, you inevitably make curatorial and thematic connections. I would love to explore this in the future. When Jennifer Higgie, Mike Nelson and Chris Ofili selected me in 2001, I was 21 with just a handful of works that I felt were worthy of being seen. The opportunity opened connections, most significantly to a group show at W139, Amsterdam, which made me fall in love with the city and mainland Europe. I lived there for over seven years and found myself through working in new ways; exploring documentary and long-form films with cultural theorist Mieke Bal and performing with Julia Kouneski.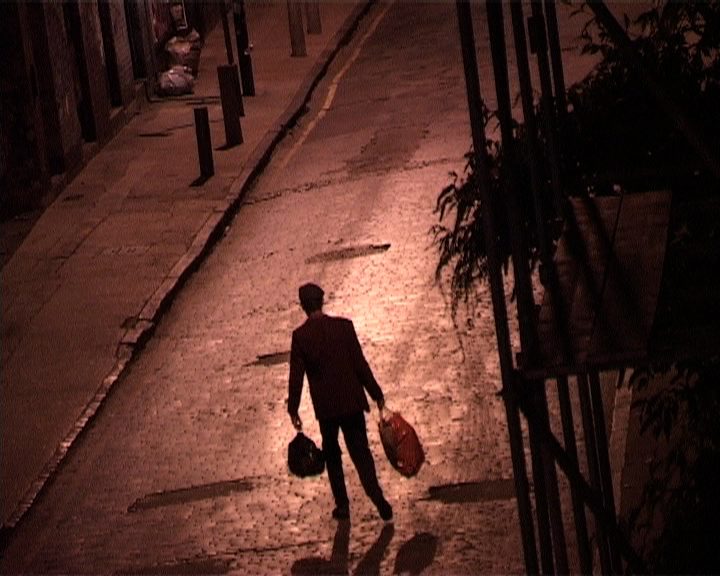 A: The 2021 exhibition took place online and in-person, responding to the changes brought by the pandemic. What were the benefits of operating in this way? Will we see another hybrid edition?
MWG: I think it's more than likely a hybrid edition will need to be factored in. It was tough to do most of the early stages of selecting online. That said, viewing works in this way somehow makes you not take what you are presented with for granted. It was the same for my work on the John Moores Painting Prize: it's humbling to see the commitment to art and what it offers in terms of hope. The main benefit of a hybrid option is continuity and working safely. New Contemporaries has delivered two outstanding show at Firstsite and South London Gallery, which can be accessed in-person and online. I think the online space is a rich archive, especially to those who cannot make it to the shows.

A: What would your advice be to emerging artists in 2022?
MWG: I would advise everyone eligible to consider applying. Having your work viewed or 'tested' is an important part of becoming an artist. It's also important that your work is well documented. Try to think about what it's like for selectors to see the work 'cold' and without context. Additionally, in light of the pandemic, there has necessarily been more digital work. You can see this in our selection, which is moving image heavy. There is a real need to see objects and performance work too. If your work isn't selected, don't be discouraged. Being an artist is a long game, and New Contemporaries is only one space to show your work. So many amazing artists I know have not needed this platform and have found their way – what's most important is finding ways to sustain yourself, your work and preparing for the long haul.
---
Bloomberg New Contemporaries continues at South London Gallery until 20 February 2022.

southlondongallery.org
---
Image Credits:
1. Elsa James, Black Girl Essex: Here We Come, Look We Here, 2019, Moving image. Image courtesy New Contemporaries © The Artist.
2. Sean Synnuck, Get your teeth into it, 2020, Jesmonite, textiles. Installation image: Bloomberg New Contemporaries 2021 at South London Gallery Photo: Andy Stagg. Courtesy New Contemporaries.
3. Laure Prouvost, Burrow Me, 2009, Moving image. Image courtesy New Contemporaries © The Artist.