Since 1949, Bloomberg New Contemporaries has played a key role in the story of contemporary British art. It returns for 2019, highlighting the next generation of visual artists. Director Kirsty Ogg explores this year's talents, looking at how the works respond to today's landscape.
A: Who were the guest selectors this year? What does it mean to have such renowned names as judges?
KO: Rana Begum, Sonia Boyce and Ben Rivers were our guest selectors this year, selecting participants from over 1,600 applications, which is an incredibly intense but ultimately rewarding experience for our panel every year! It's essential to have established artists as selectors – especially if they have any teaching experience – as they can see the promise and talent in the artists applying. Each year it is super exciting to see new developments in artistic practice and discover the work of emerging artists at such a pivotal moment in their careers.

A: How does 2019's selection respond to contemporary issues – including politics, class, gender and sexuality? Can you give some examples?
KO: There's a myriad of these themes addressed in the work this year. Global and personal politics are clearly urgent subjects for all of us at the moment, and this is exemplified by artists such as Eliot Lord with his satirical depiction of Boris Johnson and Brexit. The politics of the Middle East are undercurrents in Roei Greenberg's stunning photographs taken near the Israeli/Syrian border.
Gender and sexuality are explored in the work of Laura Hindmarsh, who has created an exploration of representations of women in artists' film and mainstream movie making in a beautiful series of watercolour paintings. Louis Blue Newby has reframed David Cronenberg's 1996 pyscho-sexual thriller Crash from a queer perspective.

A: New Contemporaries launched in 1949. Can you name some artists who have been involved in past editions?
KO: We count among our alumni some of the UK's most important contemporary artists that have helped to define the UK's visual culture. To name just a few of our alumni, we have post-war figures Frank Auerbach and Paula Rego; pop artists Patrick Caulfield and David Hockney; new media experimenters Helen Chadwick and Derek Jarman; YBAs Damien Hirst and Gillian Wearing; alongside important contemporary artists such as Tacita Dean, Mark Leckey, Mona Hatoum, Mike Nelson and Chris Ofili. More recently a newer generation of exceptional artists selected for New Contemporaries includes Ed Atkins, Monster Chetwynd, Rachel Maclean and Laure Prouvost.
A: Why is it important to continue to highlight the next generation of talent?
KO: The challenges that emerging artists face when they leave art school are vast and often seem insurmountable. This is the point when you lose access to free studio space, workshops, equipment and other resources; your peer network is dispersed and on top of that you have accrued a £50K debt!
Organisations such as New Contemporaries create opportunities and exposure that support artists moving from education to the next stage of their artistic careers. Our aim is to increase a broad range of artists' chances of successfully making that transition to professional practice so that the UK's art scene remains dynamic and truly diverse.
The art world creates an essential space for free thought and fresh perspectives and it is vital that the next generation are given the opportunity to explore its possibilities. This can range from forming new ideas in art to challenging the status quo. In the light of national and global politics today, we need to find and support the forces for positive change in society wherever they emerge.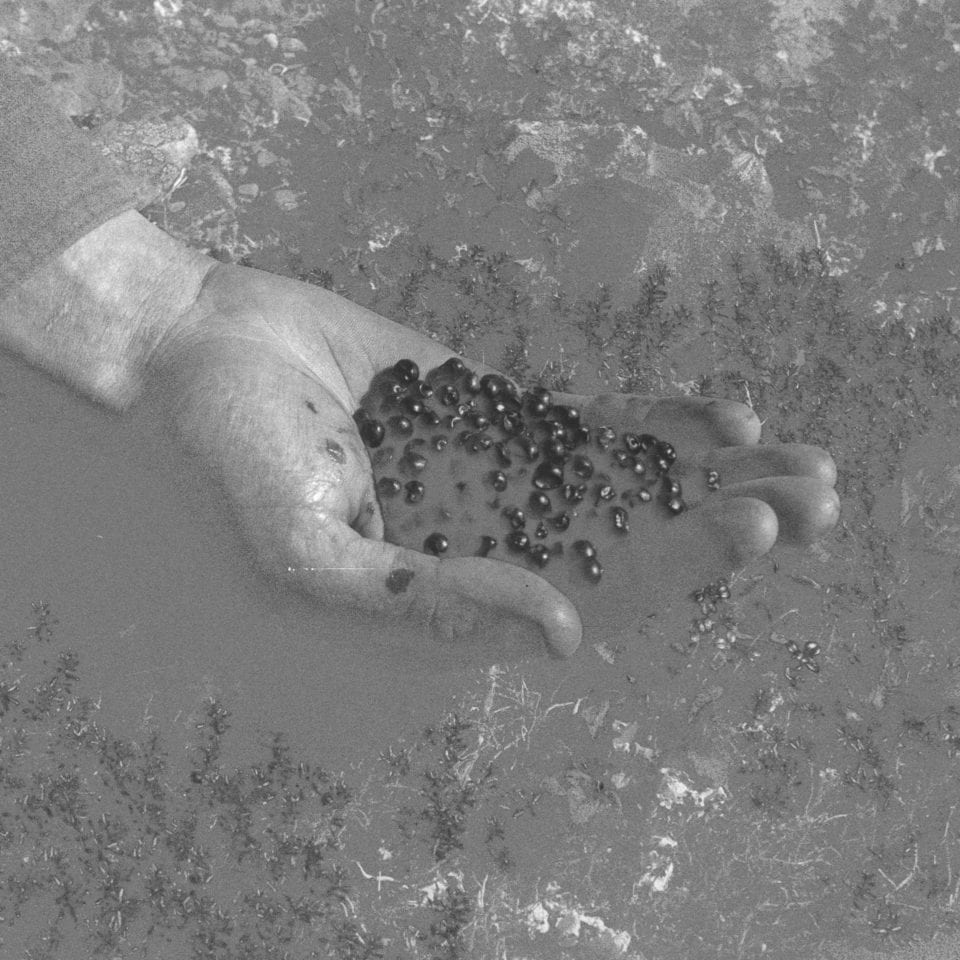 A: How can initiatives such as Bloomberg New Contemporaries impact the careers of emerging artists and graduates?
KO: It's hard for an artist at any stage of their career to support themselves, but it's particularly difficult to keep the momentum going when they have just left their studies. In addition to the financial and resourcing challenges they face, it's exhausting chasing opportunities to exhibit their work to a broad and influential audience. Our annual touring exhibition provides a platform for them that can lead to career-changing opportunities.
We think of all our activities as professional development opportunities. In addition to the incredible platform that the Bloomberg New Contemporaries exhibition affords, we offer a programme of mentoring, talks, workshops and studio bursaries and residencies with a national network of partners to our alumni artists. We continue to find and facilitate opportunities for our alumni. For example, as a result of Bloomberg New Contemporaries launching at Leeds Art Gallery, a solo show was offered by Leeds-based contemporary art space, The Tetley, to one of our alumni James N Hutchinson. We will be shortly announcing a Teaching Fellowship opportunity with Leeds Beckett University and the Henry Moore Institute.
We're committed to supporting artists beyond the annual exhibition and continue to evolve our offer and shape our programme so it can have more impact. To coincide with our 70th anniversary this year, we are organising a two-day seminar in partnership with the Courtauld Institute of the Arts on 25 & 26 October. The second day will explore the range of challenges facing artists today to try to find solutions and generate ideas to counter them. We have an incredible group of contributors to the conference such as Sunil Gupta, Adham Faramy and Lawrence Lek.
A: What do you hope audiences take away from the 2019 presentation?
KO: As with all art, there is not one way of seeing and understanding, it will speak to audiences differently. It does provide a unique opportunity to have an overview of some of the most cutting-edg practices emerging from UK arts education. These artists are helping to define the cultural zeitgeist and that can be incredibly powerful to encounter. I hope the exhibition energises and inspires those that see it, and gives them the opportunity to discover, follow and support new artists. Who knows – they might be the next Hockney, Hirst or Hatoum!
Bloomberg New Contemporaries 2019 is open until 17 November 2019 at Leeds Art Gallery, and from 6 December – 23 February at South London Gallery. Find out more here.
Lead image: Somewhere Crashing (2018) by Louis Blue Newby, one of the artists selected for the 2019 Bloomberg New Contemporaries exhibition. Image courtesy the artist and New Contemporaries.
1. Family Portrait (2018) by Eleonora Agnosti, one of the artists selected for the 2019 Bloomberg New Contemporaries exhibition. Image courtesy the artist and New Contemporaries.
2. Folded Towels (2018) by Eleonora Agnosti, one of the artists selected for the 2019 Bloomberg New Contemporaries exhibition. Image courtesy the artist and New Contemporaries