Street photography involves capturing candid images within public places. It is spontaneous, revealing and full of movement. Aesthetica selects 5 lens-based artists who have pushed the boundaries of the genre – from the dawn of colour in the mid-20th century to today's surveillance culture. Each artist has been featured in a previous issue of the magazine.
At the age of six, renowned American photographer Stephen Shore (b. 1947) started developing his parents' negatives. He was given a camera at nine, and by the time he was 14 he was on the phone to MoMA's Director of the Department of Photography, Edward Steichen, proposing his work for the collection. Steichen bought three images, and the rest is history. Shore revolutionised many things, but it is for using colour photography at a time when no-one else was that he is best known.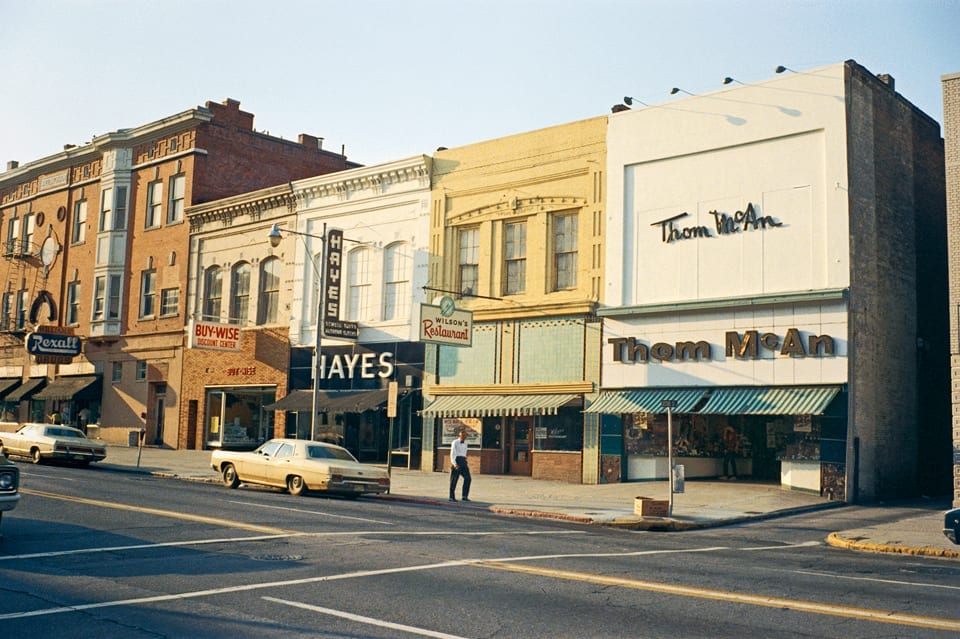 Clarissa Bonet (b. 1986) is a Chicago-based artist whose work explores aspects of urbanness in both a physical and psychological context. From an endless sea of concrete to duplicable buildings, Bonet's images reflect a new understanding of life in the 21st century. The works reconstruct the mundane through memory, using stark lights, deep shadows and muted colours to create a cinematic feel. Each picture seems to be taken by a passer-by, offering a singular point of view.
Eamonn Doyle (b. 1969) has walked up and down O'Connell Street – the longest thoroughfare in Dublin – for most of his life. These journeys have resulted in a rhythmic, pulsing collection of images. Doyle produces a map of the urban landscape through three bodies of work – i, ON and End.– bouncing between its inhabitants and translating the over-bearing background hum into bold, visual compositions. The city's inhabitants are captured through a close-up, anonymous lens.
False Positives is an investigative series from Dutch artist Esther Hovers. Using patterns and data from intelligent surveillance systems, the images have been crafted around the detection of criminal behaviour in the outside world. Centred around eight different physical "anomalies" that are flagged by the cameras – such as clusters of people or slowed movements – the photographs focus on body language. Hovers' wider practice looks at how power and control are exercised through city planning and public spaces.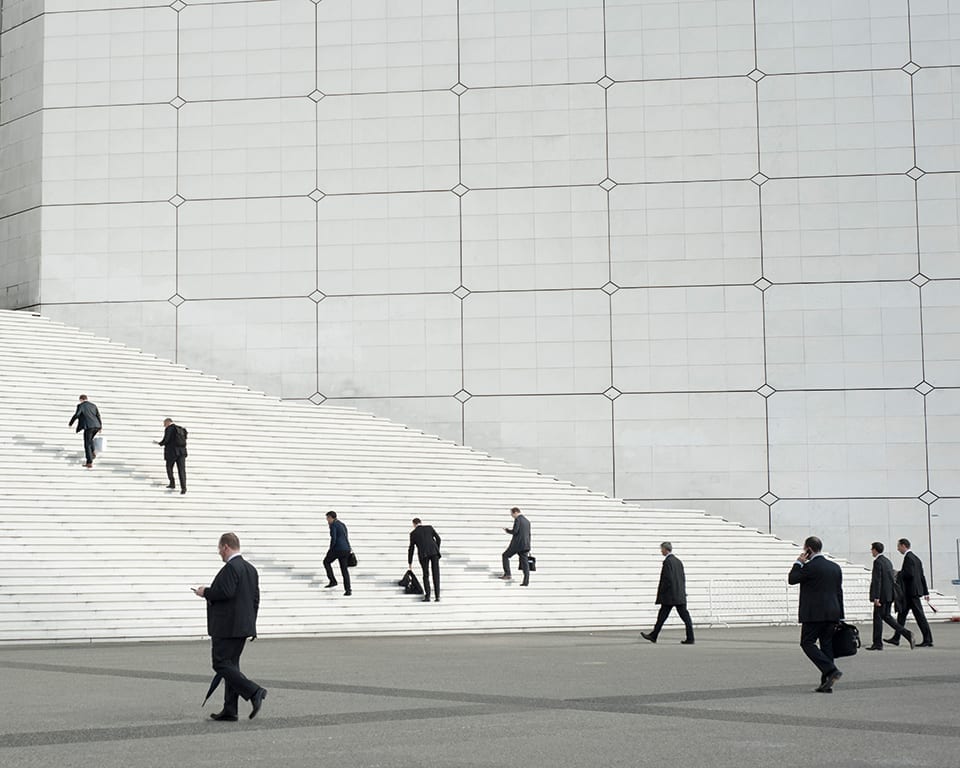 Pioneer of street photography Saul Leiter (1923-2013) captured city life in mid-20th century New York City with an inimitable sense of composition, humour and grace. He fused aspects of fashion, documentary and architectural photography alongside portraiture and still life. A resident of New York for 60 years, the photographer captured the city's inhabitants and inanimate subjects, investing as much personality in his depiction of a rain-splashed taxi cab or an obscured view through a window.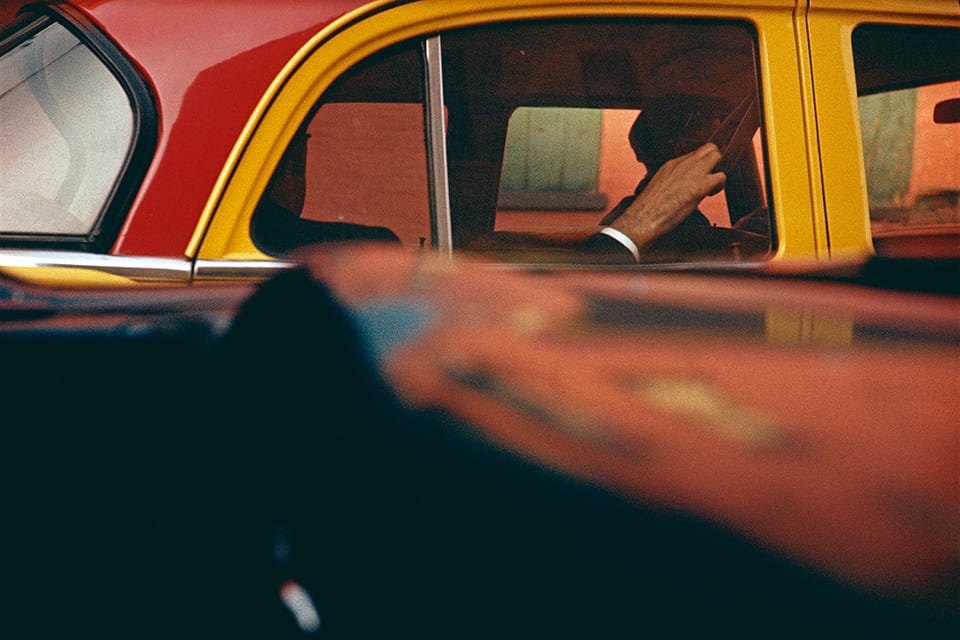 ---
Aesthetica is a destination for contemporary art and culture. Keep up to date with some of the most important artists at work today. Subscribe and Save 50%: Get Your First Three Issues Free.
---
Lead image: Saul Leiter, Straw Hat, ca 1955. Courtesy of Howard Greenberg Gallery, New York.
1. Stephen Shore, Macon, Georgia, June 1972. From American Surfaces. © Stephen Shore. Courtesy 303 Gallery, New York.
2. The Crossing, 2011 © Clarissa Bonet / Images courtesy Catherine Edelman Gallery, Chicago.
3 & 4: Eamonn Doyle, Made in Dublin.
5. Esther Hovers, White – La Défense. © 2014 Esther Hovers.
6. Saul Leiter, Taxi, ca. 1957. © Saul Leiter. Courtesy of Howard Greenberg Gallery, New York.