The seasons are changing. Get inspired for springtime with dreamlike visuals from the Aesthetica Archives. 10 photographers capture people interacting with the landscape, exploring sun-drenched fields, lakes and oceans. Escape to warmer climes and idealistic destinations; these visuals are full of optimism.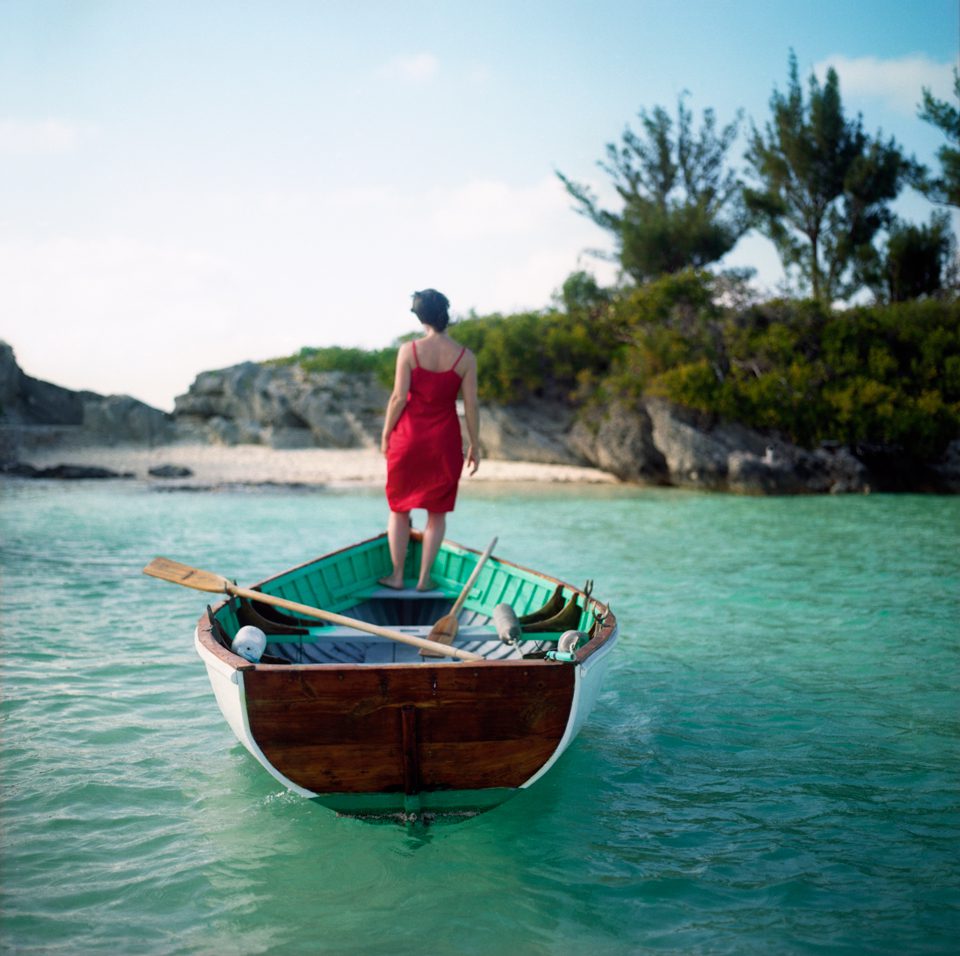 Cig Harvey's subjects are her family and close friends. Her photographs are an attempt to capture moments of uncertainty, as well as to celebrate love, hope and fear. Using colour, gesture and space to seduce the imagination, Harvey succeeds in creating a body of work that is both arresting to the eye and conceptually challenging. Here, a figure looks out across bright blue water.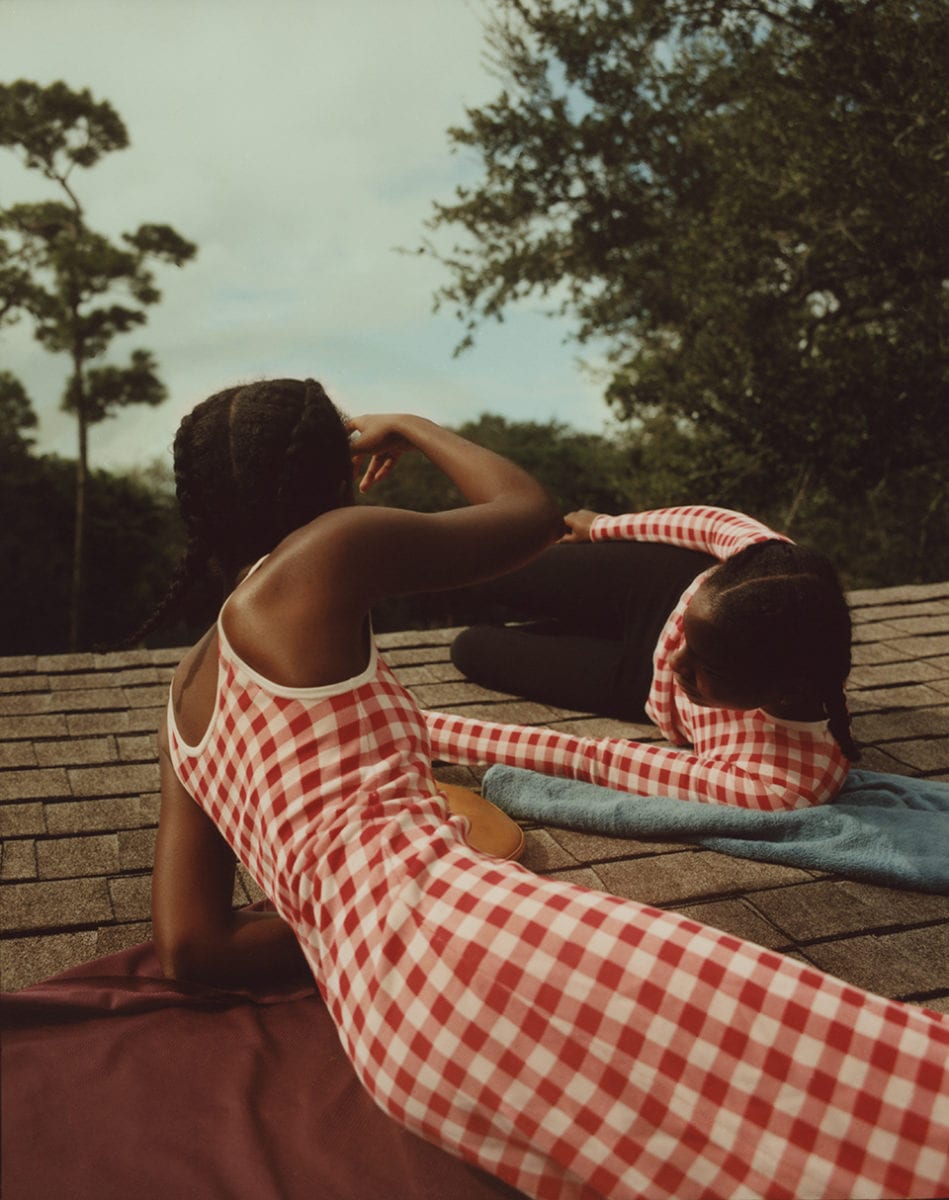 Twin brothers Durimel draw inspiration from their upbringing between the French Antilles and the USA. Born in Paris to parents from Guadeloupe, at the age of four they moved to Miami where they first immersed themselves in American culture. Each image demonstrates "a passion for life's unseen, romantic and graceful moments, and the desire to tell the stories of all cultures of the diaspora."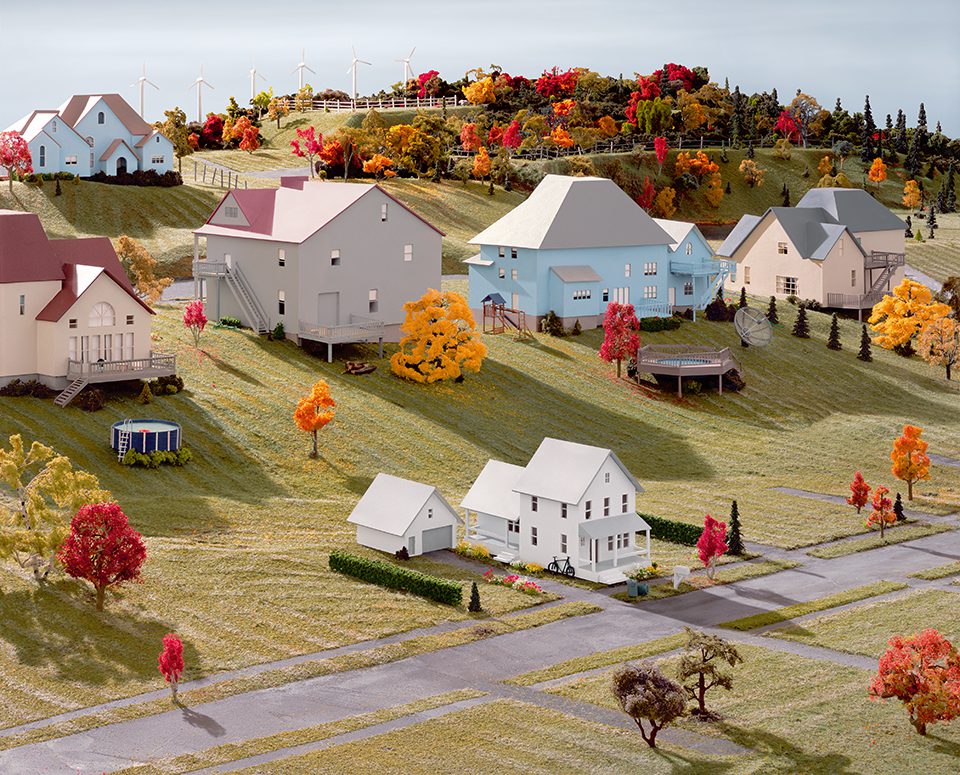 James Casebere (b. 1953) is renowned for a pioneering use of models in his constructed photographs. Closely associated with the Pictures Generation, the work encompasses large-scale sculptural installations alongside tabletop constructions. Landscape with Houses (2009) represents a continuation of Casebere's interest in suburban America.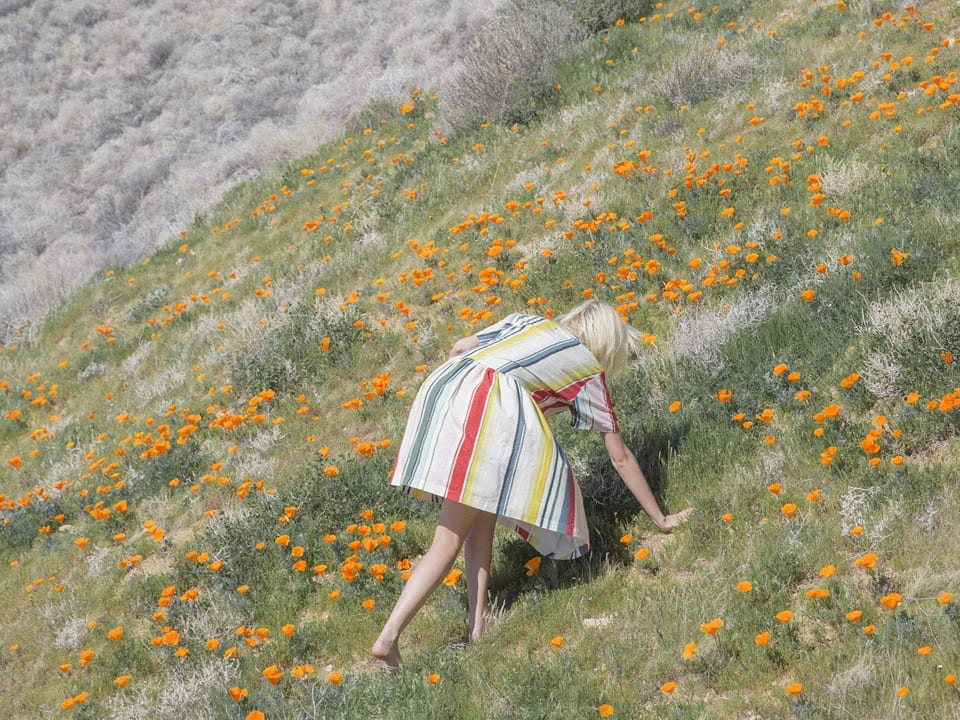 Jimmy Marble's compositions finds whimsical borders within the natural landscape – sand dunes and hillsides being two examples – whilst each figure brings a sense of vitality. Whether running, sunbathing or standing on a ladder, each model asserts a sense of character, captured effortlessly through the frame alongside contemporary styling and bright pastel hues.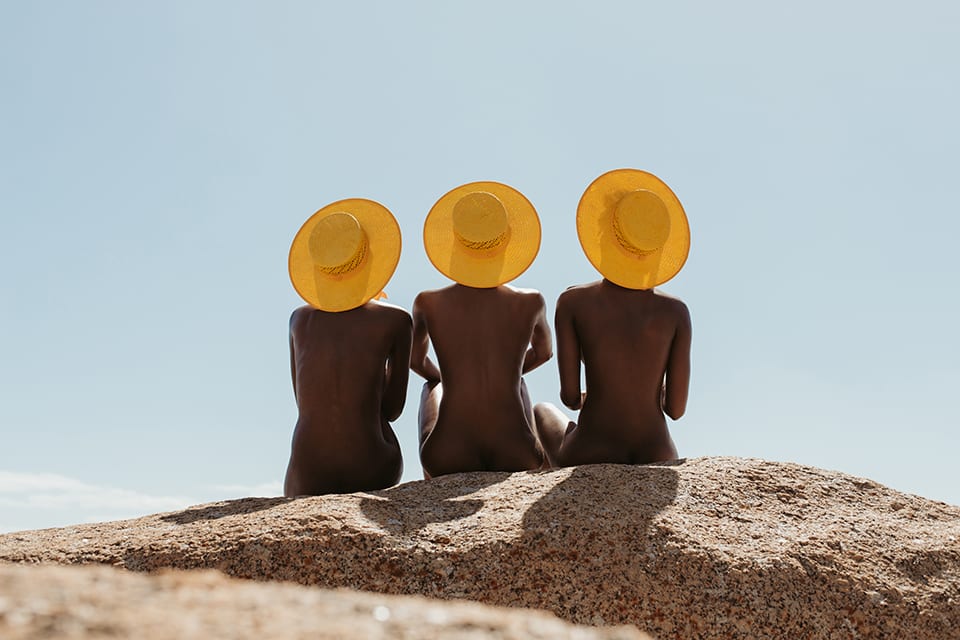 Michael Oliver Love is a South African photographer living in Cape Town. Love's images provide an outburst of colour, texture and energy. Faces pop out from cut-out paper; blocks are painted onto cheeks; oranges are thrown into the air; groups of people cross an undulating red rock. These pictures complement and enhance one another as a celebration of movement and community.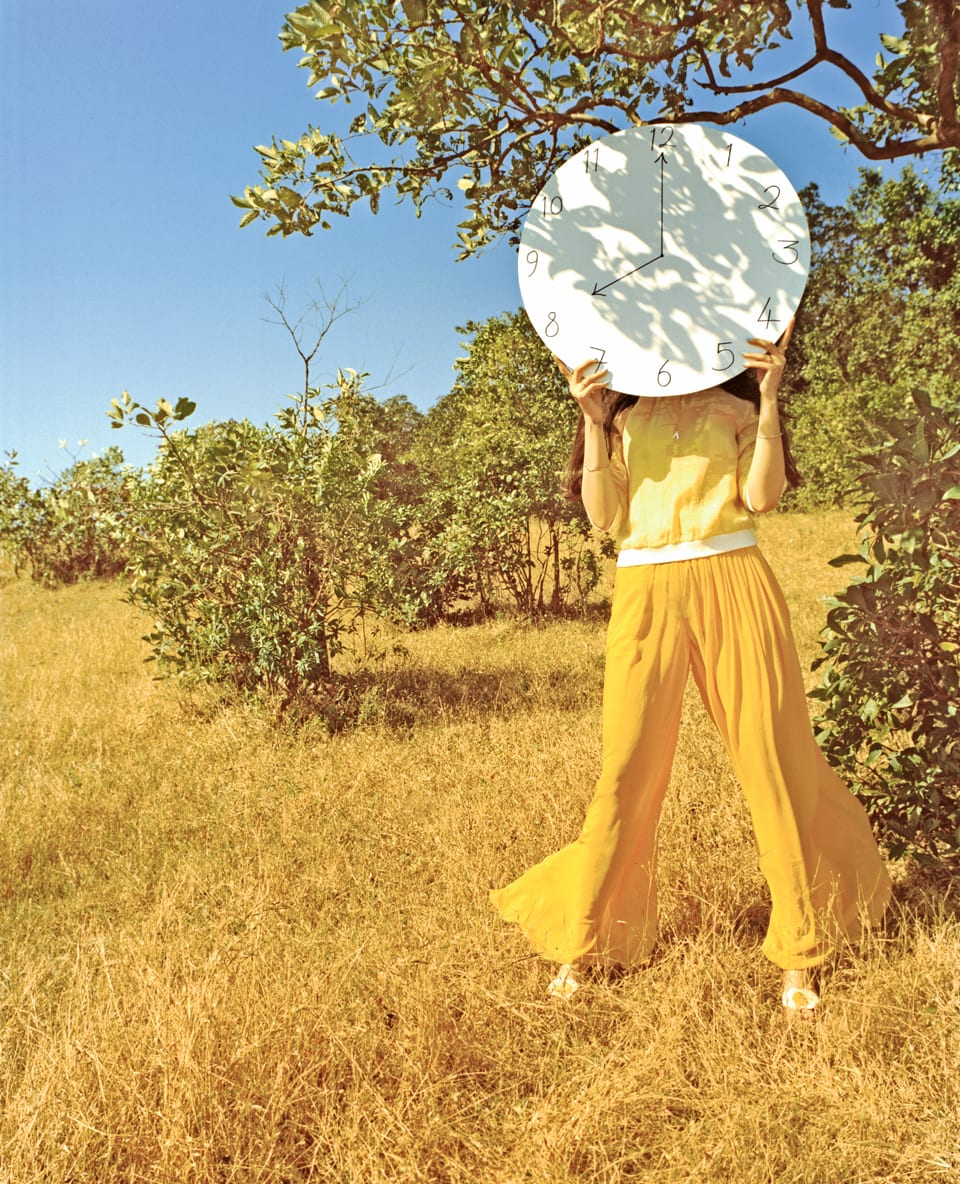 India-born Vikram Kushwah (b. 1983) now lives in England where he practises as a fine art and fashion photographer, working for the likes of Vogue, Elle and Harper's Bazaar. Kushwah is deeply influenced by the Surrealists, the Freudian theory of The Uncanny, and fantastical childhood stories such as Alice's Adventures in Wonderland. His works reflect on the ways in which daydreams can merge with reality.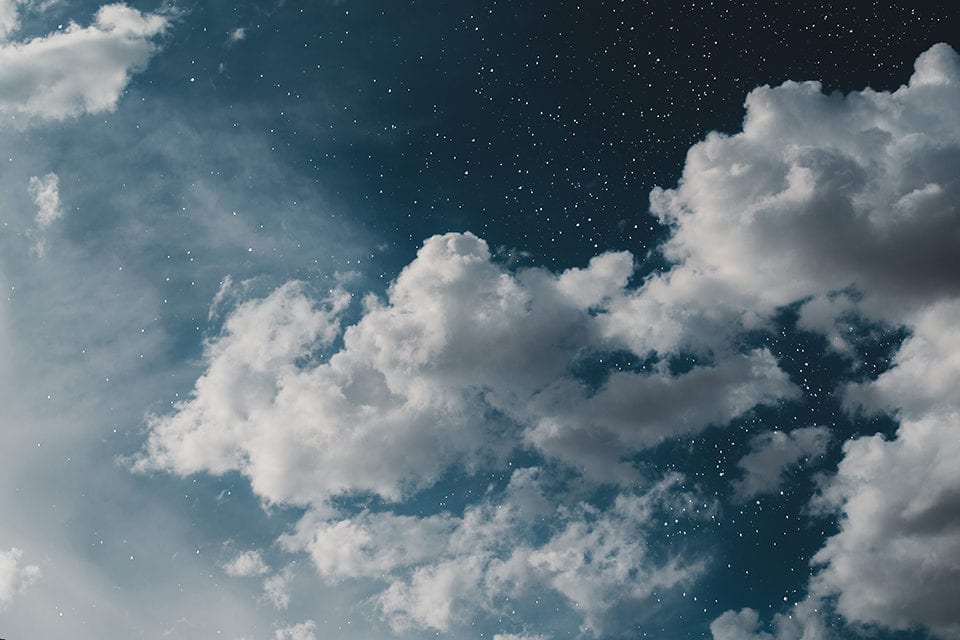 Based in Bahía Blanca, Argentina, Matias Alonso Revelli (b. 1993) was first inspired by photography when he picked up a camera back in 2011. Revelli wanted to capture the world and hold a mirror up to its natural beauty. Revelli's works are awash with blues and oranges, ruminating around open spaces and billowing cloud formations. He documents moments in the day that are never completely alike.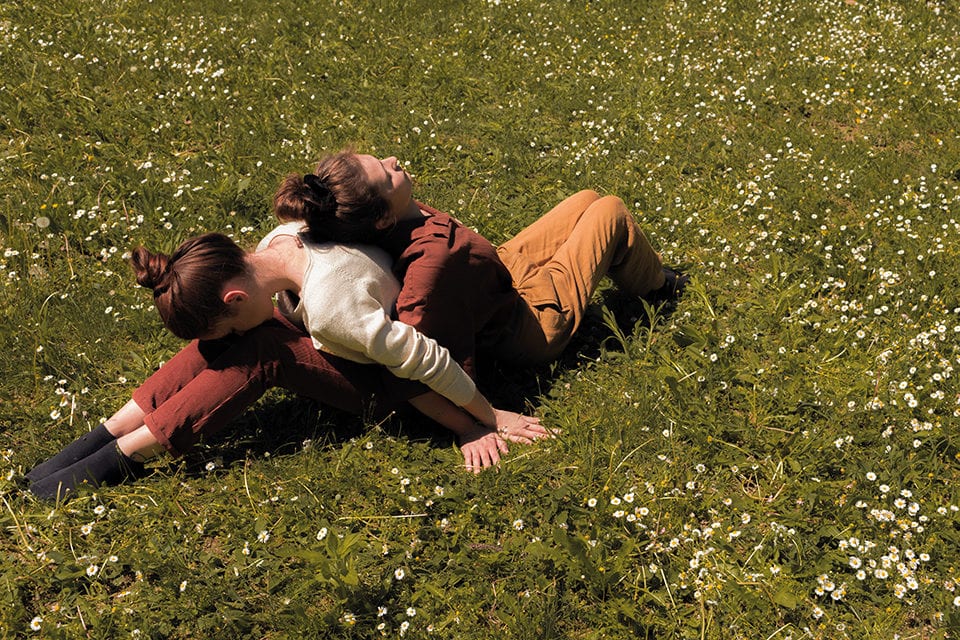 In Carola Cappellari's works, shadows and sunlight melt into one another, drawing attention to the passing of time and the movements from summer to autumn. Bodies are obscured and hidden amongst woodlands and abandoned houses. The works explore personal relationships – often with many self-portraits – as well as changing dynamics through domestic locations.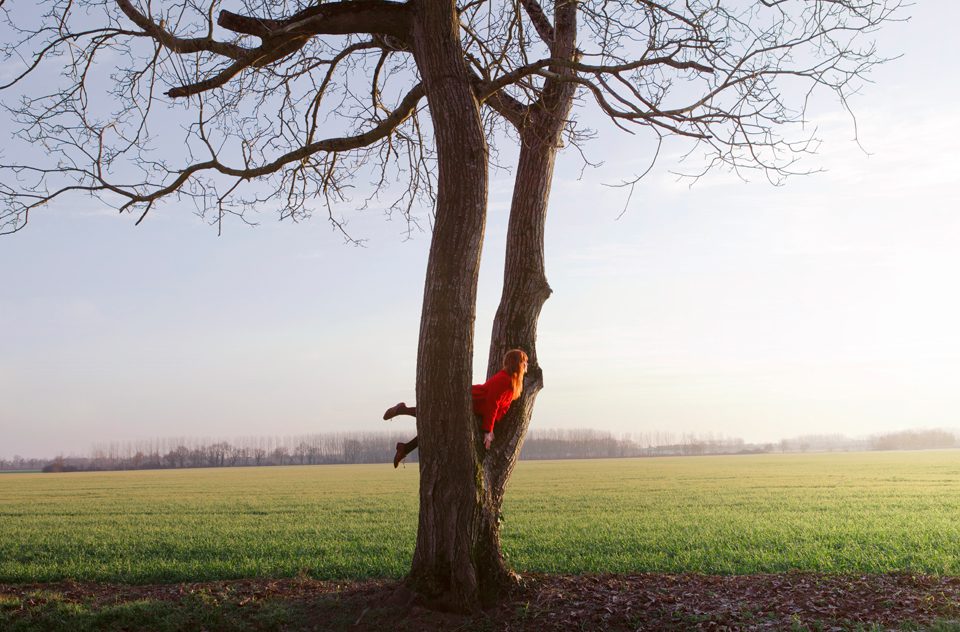 Maia Flore (b. 1988) weaves her way through metaphorical landscapes in the series Situations, as an apparition in red. The French photographer is the subject of her own scenarios. The figure becomes one with the landscape, merging with trees and mirroring natural forms, whilst standing out in bold crimson against a backdrop of pearly mists and verdant fields.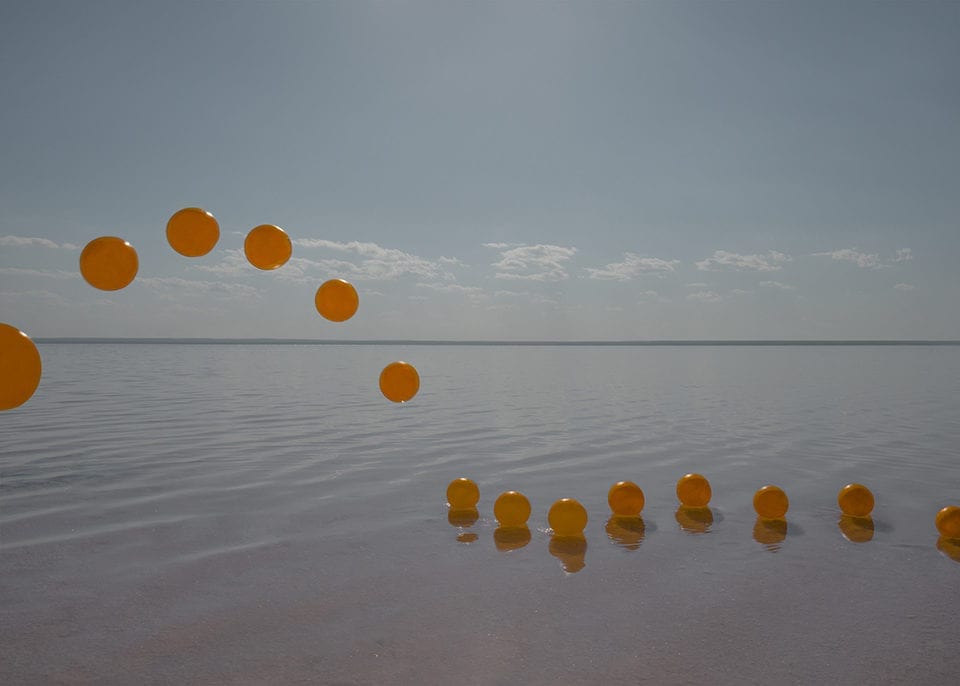 New York-based May Parlar (b. 1981) is a photography and video artist creating visual narratives that centre around the notion of belonging. Parlar is interested in examining the human condition in relation to landscapes. Each image translates the contrasting experiences of being and performing within gravity-defying realities and ambiguous timeframes.
---
Image Credits:
1. Jimmy Marble, WHiT NY. Shot for WHiT NY.
2. Cig Harvey, Flood Tide, 2005. Self Portrait. Mangrove Bay, Bermuda.
3. From the series Frères d'une île pas très proche, 2018. © Durimel, courtesy of the artists.
4. James Casebere, Landscape with Houses (Dutchess County, NY) #8, 2010. © James Casebere. Courtesy of the artist and Sean Kelly, New York.
5. Jimmy Marble, WHiT NY. Shot for WHiT NY.
6. Michael Oliver Love, Sun Kissed. Courtesy of the artist.
7. Vikram Kushwah, from the series It Was All Yellow for Vogue India. Model: Liza Golden; Art Director: Jolie Wernette-Horn; Stylist: Priyanka Kapadia; Hair & Makeup: Mira Parmar; Photography: Vikram Kushwah
8. Matias Alonso Revelli
9. Courtesy of Carola Cappellari.
10. Maia Flore, Situations, 2011-2012. Maia Flore / Agence VU.
11. Image courtesy May Parlar.