The first edition of Les Rencontres d'Arles – France's now annual summer photography festival – took place in 1970. More than 50 years later, it returns with a searing programme featuring more than 160 artists. Humanitarian photography, wartime documentary and feminist avant-garde are amongst this year's exhibition topics. "Yes, the 21st century is a grave time," says Patrick de Carolis, Mayor of Arles. "But the strength of the festival, created before photography was considered a major art form, lies in making the act of looking a celebration, the image a testimony and technique for questioning."
What should the relationship between photographer and subject look like? In recent years, conversations surrounding the ethics of documentary practice – as well what we are representing, how and why – have developed in complexity. This show presents 50 iconic 20th century works by the likes of Diane Arbus, Philip-Lorca diCorcia, Rineke Dijkstra, Nan Goldin and Robert Mapplethorpe. It includes intimate snapshots, collaborative works, portraits and candid shots, asking us to consider our position as viewers.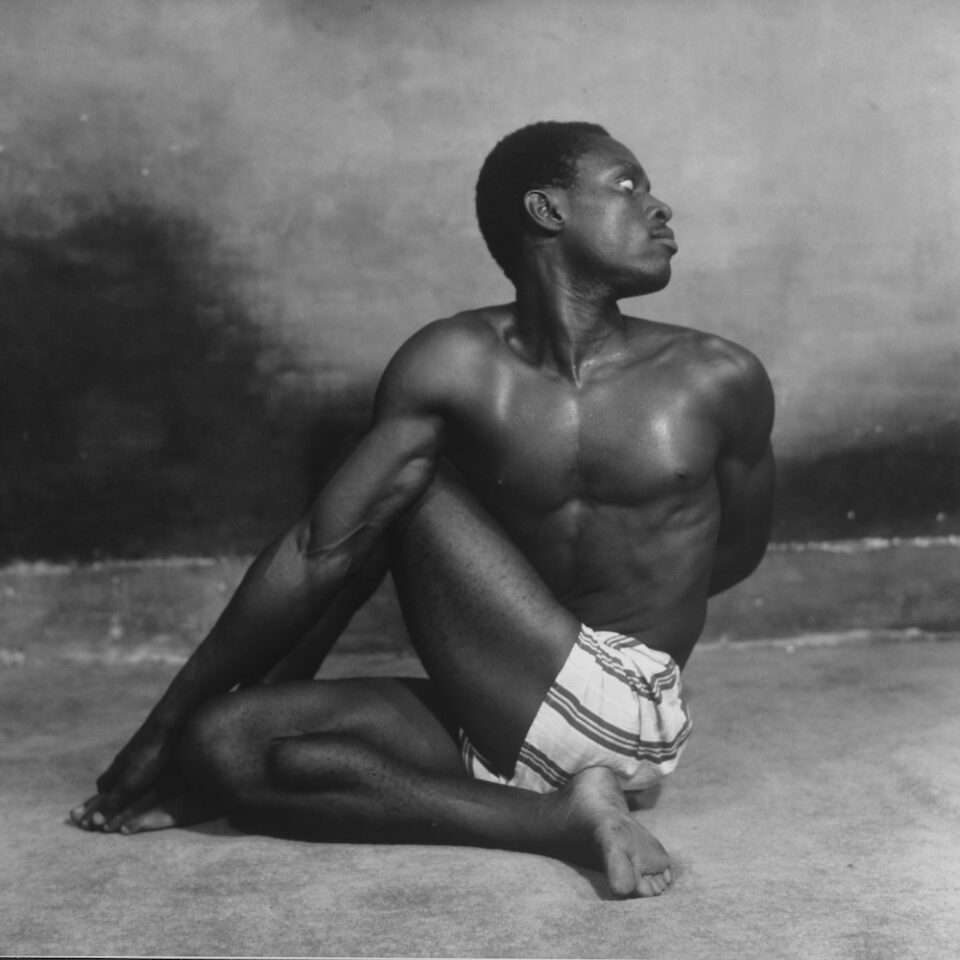 James Barnor, Stories: Pictures from the Archive (1947 – 1987)
"Everything we do comes down to belonging. This is all we have: our humanity and how we take care of each other. Community means more than 'family': it is the cultural groups, markets, associations and friends who we encounter throughout our lives that matter." From Accra to London, this exhibition offers a kaleidoscopic look at famous and previously unseen work by Ghanaian photographer James Barnor. It spans from the end of the colonial era to the 1990s, comprising studio portraits and press commissions.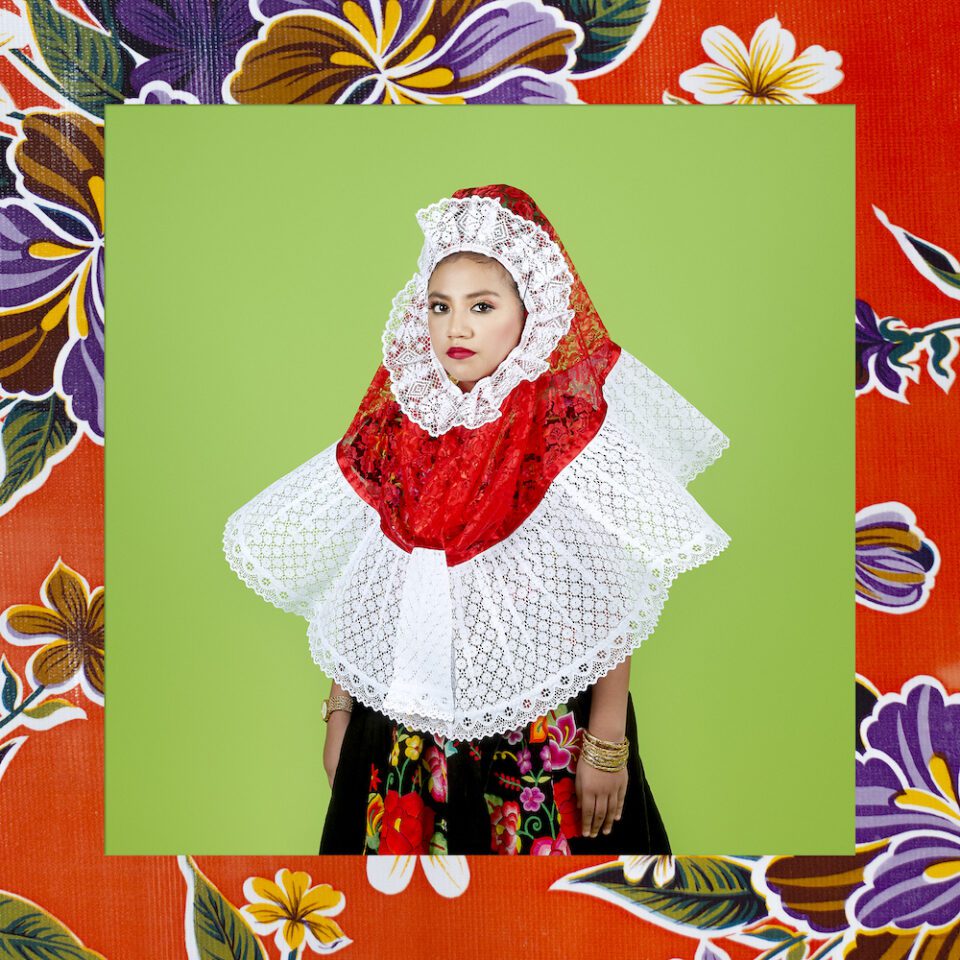 The exhibition Dress Code features 40 lens-based artists who offer a unique view on clothing and identity worldwide. Shown here is an image by Delphine Blast, whose practice pays tribute to a young generation of Zapotec women in Mexico. The series is titled Flowers of the Isthmus, and involves the photographer inviting subjects to pose in her studio. Dressed in colourful traditional costume, they stand against bright backgrounds. Each portrait is framed by Mexican oilcloth, celebrating heritage dating back 2,000 years.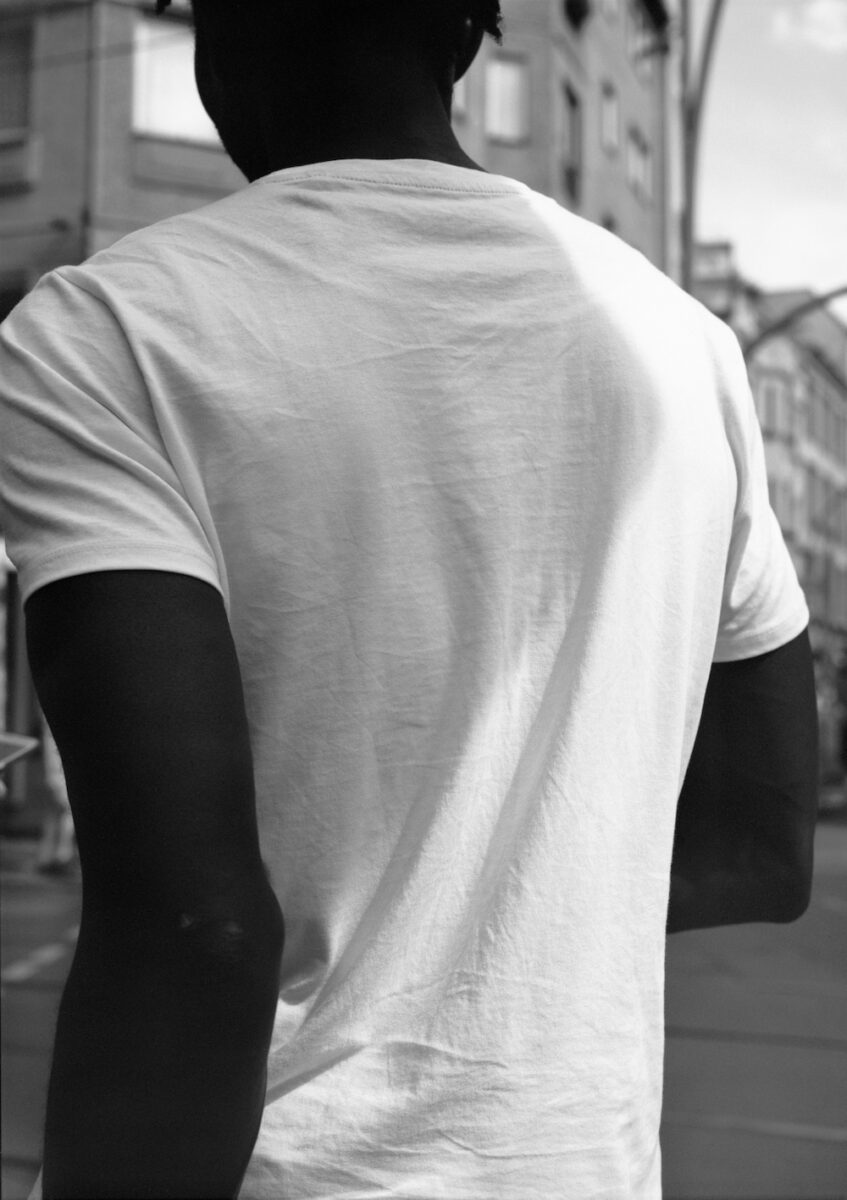 The Lukas Hoffmann exhibition brings together two sets of images shot with a photographic chamber. One series, featured above, documents people in the street: freehand, spontaneous and very close up. Without looking through a viewfinder, Hoffman freezes fleeting, contrasting poses – precisely capturing the textures of skin, hair and clothing, like wrinkles on a crisp t-shirt, for example. Hoffmann's works are, at their core, representations of temporality – preserving abstract moments from everyday life.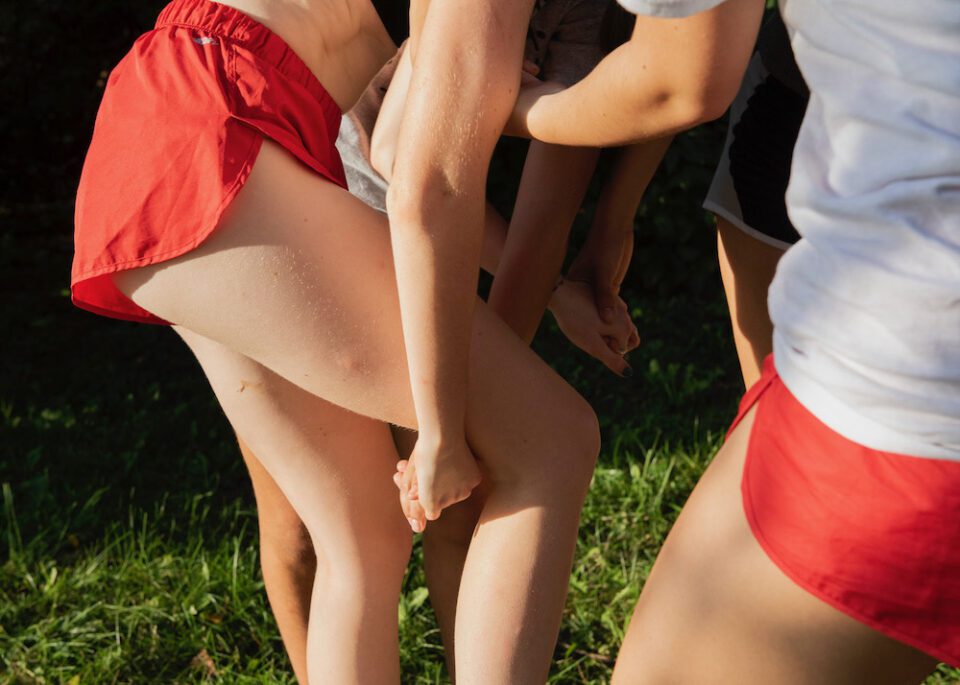 Eadweard Muybridge (1830-1904) was a pioneer in photographic studies of motion. During the 19th century, he pushed the limits of the camera, creating world-famous images of animals and humans walking, running and flying. Sam Contis' series Transit follows in this tradition, applying a similar interest in "the body in flux" to today's world. A high school girls' cross-country team, for example, runs against the backdrop of a fraught, politically divided Pennsylvania landscape.
---
Les Rencontres des Arles runs 4 July – 25 September. Find out more here.
---
Image Credits:
1. Philip-Lorca diCorcia, William Charles Everlove, 26 years old, Stockholm, Sweden via Arizona, , 1990-1992. Courtesy the artist and David Zwirner Gallery.
2. James Barnor, Peter Dodoo, Yoga student of "Mr. Strong", Ever Young Studio, Jamestown, Accra, circa 1955. Courtesy of the artist.
3. Delphine Blast, Flowers of the Isthmus, 2021. Courtesy of the artist.
4. Lukas Hoffmann. Street picture XIII, 2019. Courtesy of the artist.
5. Sam Contis. Trust Exercise, 2018. Courtesy of the artist and the Klaus von Nichtssagend gallery.