International Women's Day is an annual celebration of the achievements of women. This year's campaign theme is Embrace Equality, drawing attention to the fight for equal opportunities across all genders. Trades Union Congress reported in February 2023 that the gender pay gap results in women working two days a year for free on average, in comparison to their male colleagues. This is just one of the injustices amplified by the global event, which draws attention to the deeply rooted unbalance across society. We select five exhibitions to attend this Women's History Month, from portraits that challenges art historical symbolism to photomontages that push forward understandings of gender representation.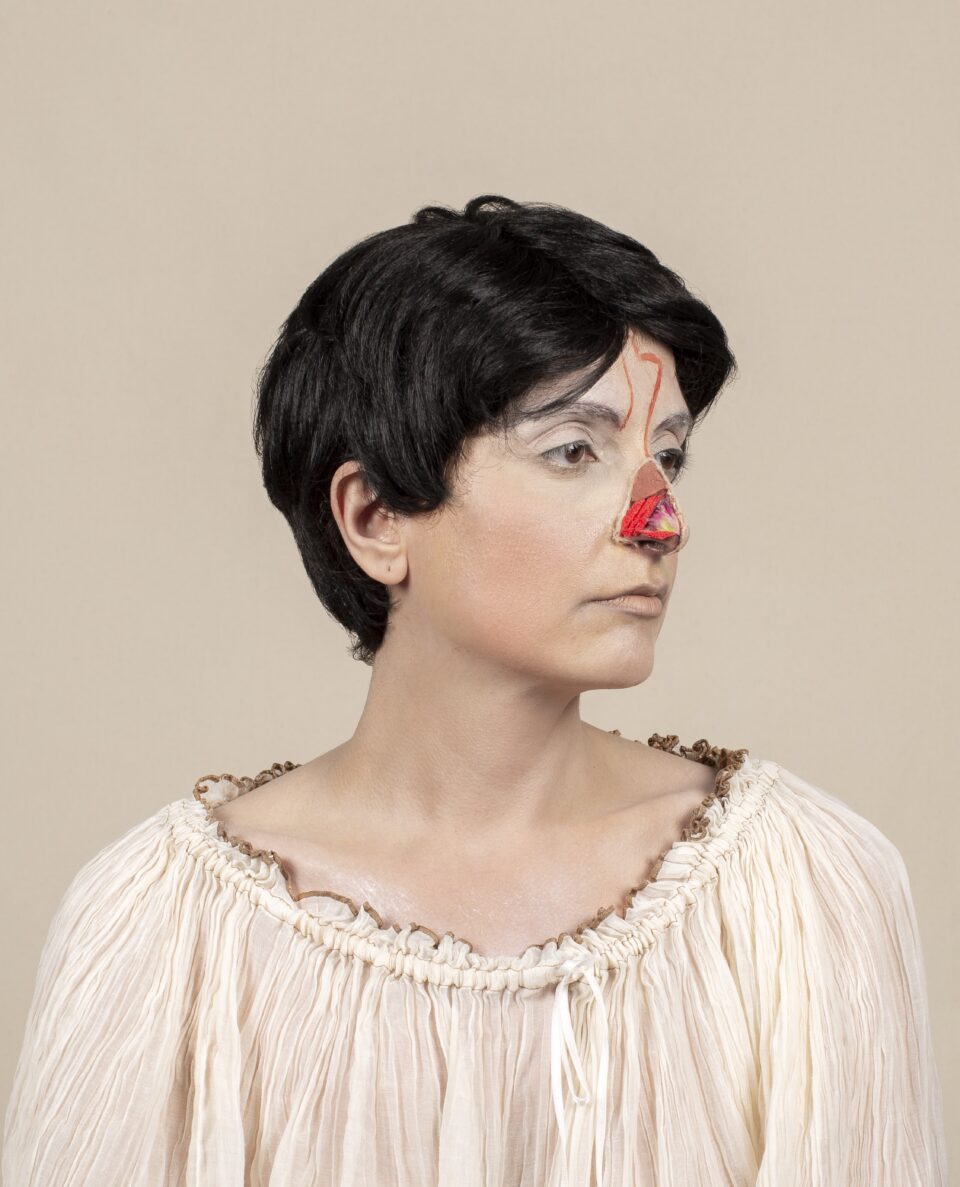 Headstrong: Women and Empowerment | British Centre of Photography, London
The earliest photographic self-portraits by women date back to the mid-1850s, such as Italian aristocrat Countess of Castiglione who experimented with poses, props and styling to challenge representations of women during the period. Contemporary artists continue the tradition of using portraiture as a tool for empowerment, pushing back against patriarchal structures to portray feminist ideals and the everyday experiences of women. Future Now 2023 speaker Maryam Wahid and Aesthetica Art Prize 2023 shortlisted artist Sarah Maple are amongst the group of British photographers whose work is on view at British Centre of Photography – forming one of the gallery's inaugural exhibitions. Until 23 April.
Women at War | Stanford in Washington Art Gallery
The 24 February 2023 marked one year since the unprovoked invasion of Ukraine by the Russian Federation. Thousands of civilians have enlisted to fight, with 25% of the country's armed forces comprising of women. Stanford in Washington Art Gallery's group exhibition counters male-dominated portrayals of major conflicts, providing a platform for women artists working in the country to showcase their perspectives of the ongoing war. Themes of agency, gender divide and victimhood play out across drawings, film, painting and photography. Works reveal how traditional gender roles have been disrupted by the conflict, drawing parallels between the fight for personal and collective freedom. Until 21 March.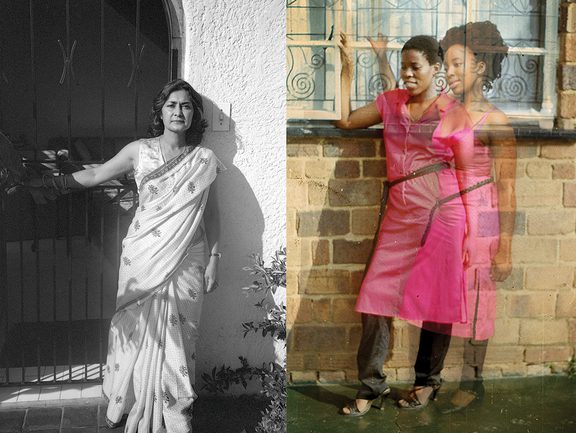 Tell Me What You Remember | Barnes Foundation, Philadelphia
The "Born Free" generation are South African people who were born after the end of Apartheid in 1994. Lebohang Kganye (b. 1990) falls into this age group. The artist uses experimental photography as a tool to navigate the multiplicity of identity, as well as recollections of the past. Grainy snaps are pulled from the family album and disrupted. Ghostly outlines of Kganye appear like double-exposures, as she physically inserts herself into the picture, replicating her mother's clothing and pose. The multi-layered collection is found alongside Sue Williamson's (b. 1941) reflections on inherited narratives, offering a cross-generational conversation on memory, self-narration and representation. Until 21 May.
Linder, Hannah Wilke | Alison Jacques, London
Linder Sterling (b. 1954) is recognised for creating radically feminist collages that interrogate sexuality and power structures. Playboy nudes from the 1970s and 1980s are embellished, layered and spliced with cut-outs of homeware, appliances and technology, fusing objects of domesticity with the fetishised body. Alison Jacques, London, places these playful compositions into dialogue with Hannah Wilke's (1940-1993) body of work, who moves into three dimensions to subvert consumerist fantasies and gendered advertising. Language, humour and playfulness come to the fore as cornerstones to the artists' practices, in a show that is equally confrontational and relatable. Until 11 March.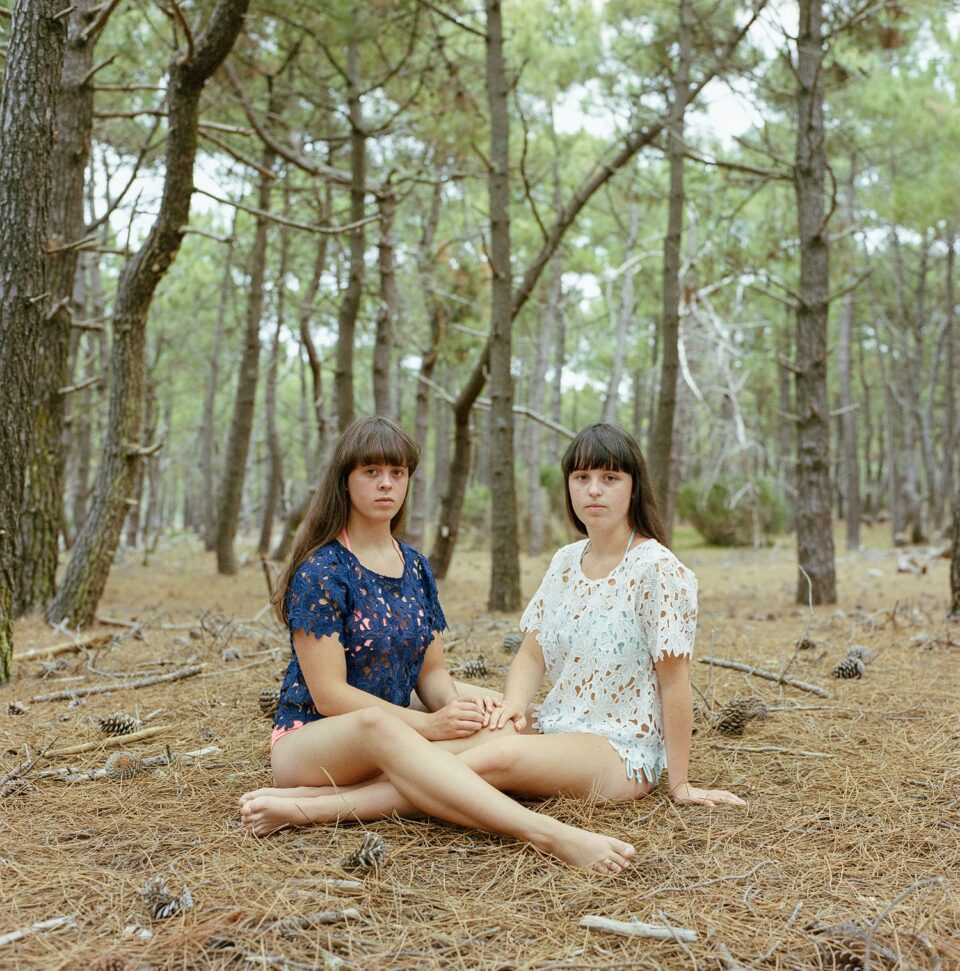 I love you baby. Portraits de femmes résilientes | Clervaux – Cité de l'image
What does contemporary womanhood look like? This question inspires the work of Jeannine Unsen (b. 1975), who uses a tender lens to depict diverse subjects in familiar settings. Figures stare at the viewer, or defyingly oppose the outsider's gaze, caught in static poses that address questions of identity, selfhood and vulnerability. Two figures sit in a desolate forest, mirroring one another with their poses and cut-out tops. Elsewhere, a subject stands in the middle of a twisting country road, revealing the delicate pink of a birthmark on her arm. The collection incorporates elements of reality and dreams, with hazy skies and golden sunlight echoing the intense emotions visible in each portrayal. Until 9 October.
---
Words: Saffron Ward
---
Image Credits:
1. Sarah Maple, Self Portrait with Pocket Square, (2021). © Sarah Maple
2. Shirin Fathi, Sketches of rhinoplasty performed by me, (2022).
3. Trish Morrissey, Sleeping Beauty from The Failed Realist, © Trish Morrissey
4. Sue Williamson. Amina Cachalia, Fordsburg, 1984, from All Our Mothers, 1981–ongoing. Archival inkjet print on paper Image © Sue Williamson. Courtesy of the artist and Goodman Gallery, Cape Town, Johannesburg, and London
5. Lebohang Kganye. Setupung sa kwana hae II from Ke Lefa Laka: Her-story, 2013 Inkjet print on cotton rag paper Image © Lebohang Kganye. Courtesy of the artist.
6. Jeannine Unsen,
7. Jeannine Unsen, Daphne and Laura, From the series i love you baby. Portraits of resilient women. (2014). Courtesy of the artist.
8. Jeannine Unsen, Hannah Marie, From the series i love you baby. Portraits of resilient women. (2017). Courtesy of the artist.