October marks Black History Month across the UK. We are delighted to present 10 exhibitions that highlight the creativity of Black artists, from emerging talent to established names. Learn about the histories that continue to impact our present world, from the deep-rooted politics of Guinness in Nigeria to the appropriated – but often unacknowledged – work of Black British fashion designers.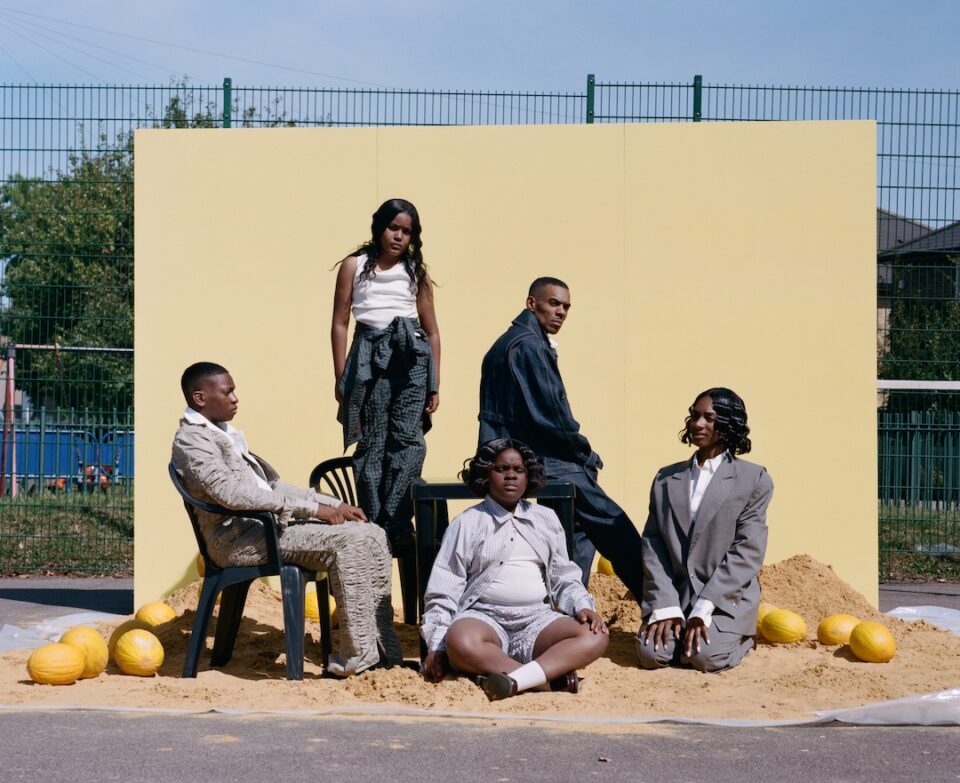 The Missing Thread | Somerset House | Until 7 January
Black creativity has had a profound influence on British culture, but it is often referenced – and appropriated – without proper acknowledgement. Now, London's Somerset House is seeking to redress the balance in The Missing Thread: Untold Stories of Black British Fashion. The exhibition covers the 1970s to today and engages with four major themes: Home, Tailoring, Performance and Nightlife. This is not just a fashion show; the curators at the Black Oriented Legacy Development Agency (BOLD) have placed each garment within a broader socio-political context. Clothes are shown alongside artworks, cultural artefacts, memorabilia, music, installations and videos. Fashion becomes part of a wider conversation and provides fertile ground for celebration, expression, protest and critique. Read Aesthetica's full feature here.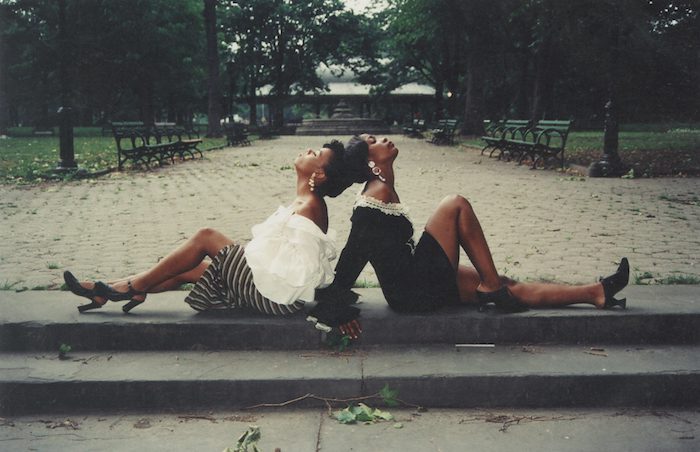 Jamel Shabazz: Faces and Places, 1980–2023 | Brooklyn Museum | Until 8 October
Brooklyn Museum celebrates the work of one of the city's foremost street photographers, Jamel Shabazz (b. 1960). His oeuvre of portraits is brought to life in an expansive site-specific installation across its outdoor plaza. For over 40 years, Shabazz has documented the vitality of city life across Brooklyn, capturing enduring images of style, community and joy. He is known for chronicling the essence of New York hip-hop culture; this show coincides with the fiftieth anniversary of the musical genre and cultural movement. "The camera has served as both a compass and a record of time, leading me on numerous paths, allowing me to document my encounters, and creating a comprehensive visual diary," says Shabazz. "It is through the unique language of photography that I have been able to find my own voice, communicating with so many intriguing people throughout my forty-five-year sojourn. The photographs in this project represent just a few of the faces and places I have been blessed to freeze in time and share with the world."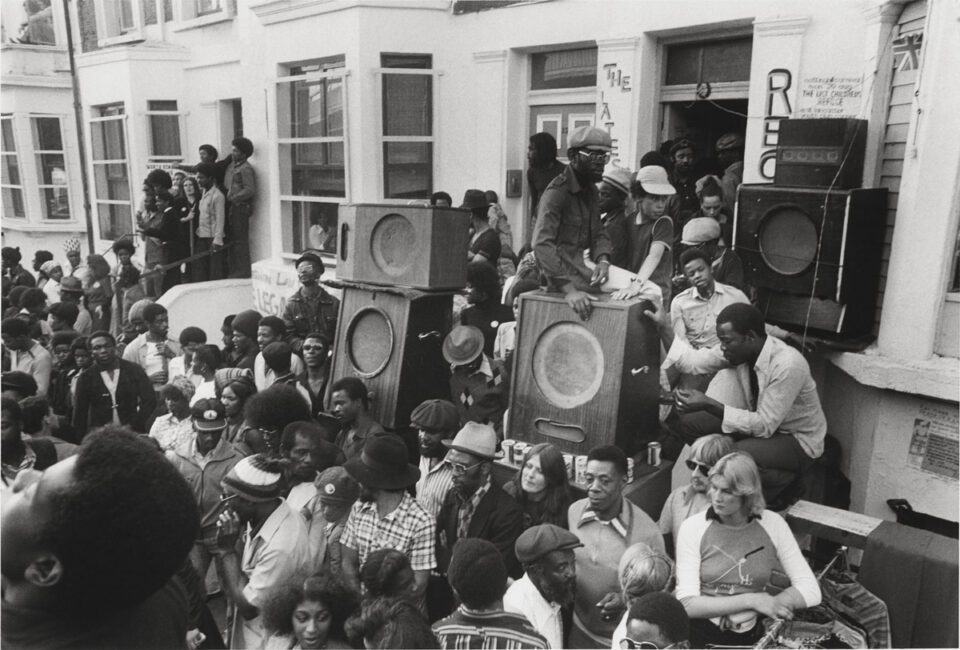 Armet Francis: Beyond the Black Triangle | Autograph | Until 20 January
In a 1983 exhibition at The Photographers' Gallery, Jamaican-British photographer Armet Francis (b. 1945) described The Black Triangle as a concept that he "arrived at through a simple principle – Humanity – Insight – Compassion." He writes, "The triangle first came to me in thoughts of the slave trade route, that is how I came to live in the triangle: Africa, the Americas and Europe. I had to capture it through my camera, through my work … A man reacting to his destiny." Beyond the Black Triangle, on display at Autograph, London, brings together work from the photographer's four-decade long career. Francis' depiction of life is expansive, whether in fashion shots of Brixton market in the 1970s, scenes from Notting Hall Carnival or portraits of those who came to the UK on the Empire Windrush. Read Aesthetica's feature here.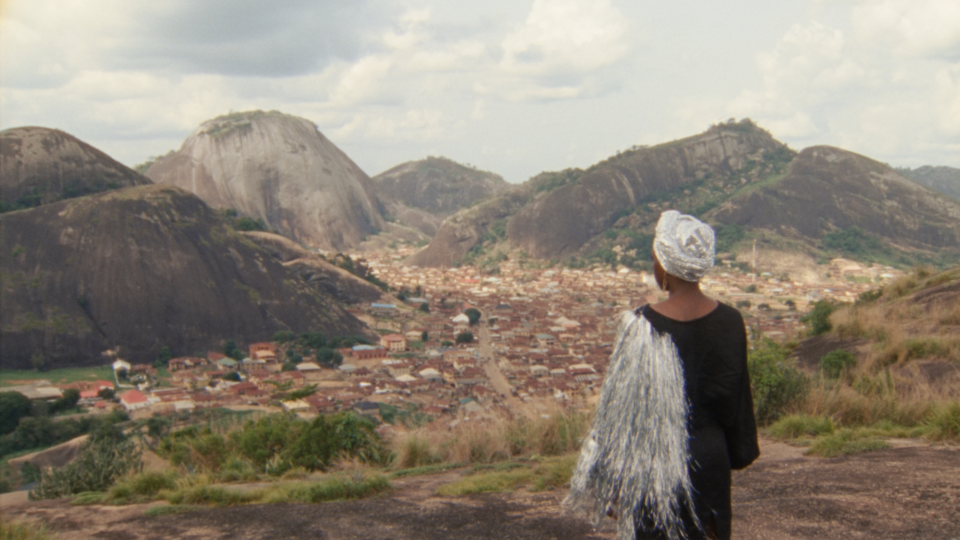 Ayo Akingbade: Show Me The World Mister | John Hansard Gallery | Until 7 October
Filmmaker Ayo Akingbade (b. 1994) presents two newly commissioned films in a solo exhibition at John Hansard Gallery. Amongst photographs and earlier work, Show Me The World Mister features two of the artist's recent films: The Fist and Faluyi. Both were shot in Nigeria and explore Akingbade's interest in history, placemaking, legacy and power. The Fist studies the first Guinness brewery built outside of the UK and Ireland. Located on the edge of Lagos, the site was completed in 1962 after Nigeria's independence from Britain. The brewery is a place where histories of industrialisation and labour collide, and Akingbade draws our attention to the deep-rooted politics distilled within Guinness' production. Elsewhere, Faluyi follows protagonist Ife on a journey tracing familial legacy and mysticism. Shot in the Idanre Hills, Nigeria – a UNESCO World Heritage Site in Ondo State and the birthplace of Akingbade's parents – the film explores the artist's personal relationship with the country. Panoramic views of hills and forests form the backdrop to this sensitive tale of longing and loss, hope and celebration.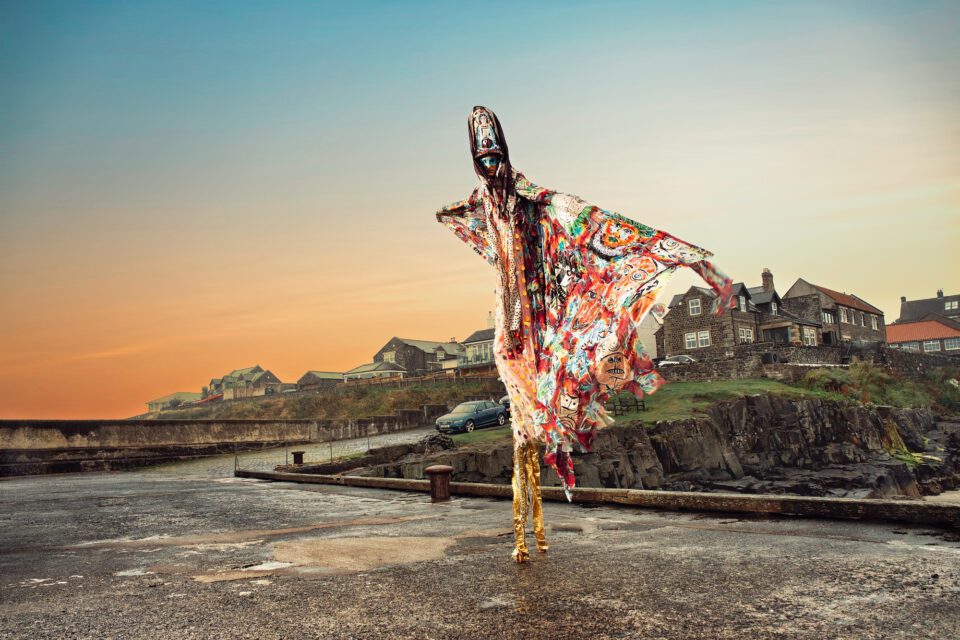 1-54 Contemporary African Art Fair | Somerset House | 12-15 October
The 1-54 Contemporary African Art Fair began 10 years ago to boost the visibility of creatives across Africa and the diaspora. A remarkable list of names is connected to the event, from the likes of Omar Victor Diop and Josué Comoe to Mous Lamrabat and Joana Choumali. Today, the fair is bigger than ever with over 60 exhibitors from 31 countries. This year's line-up also includes photographers such as Prince Gyasi (b. 1995) and Godelive Kasangati Kabena (b. 1996) as well as multi-media artist Amine El Gotaibi (b. 1983), who will showcase an ambitious project specially commissioned by Somerset House: Illuminate the Light (2023). Twelve individual geometric sculptures, inspired by pomegranate seeds, represent the abundance, diversity and positivity of Africa – a rejection of western ideas of it as the "dark continent." 1-54 is a platform for brilliant artwork to speak for itself, blocking out the noise of stereotypes and misconceptions.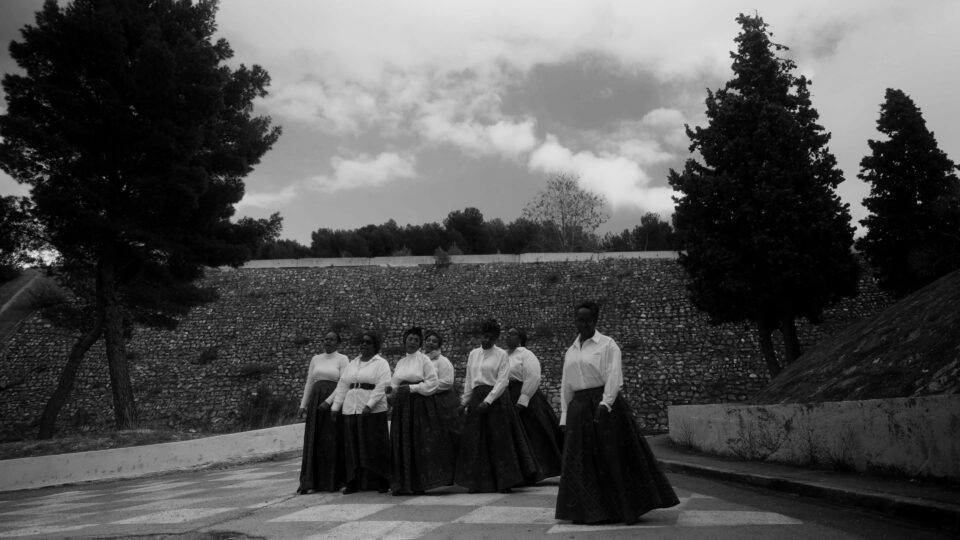 Chorus in Rememory of Flight | The Curve, Barbican Centre | Until 11 February
"You can change with the Other whilst being yourself, you are not one, you are multiple, and you are yourself." These are the words of French philosopher Édouard Glissant. They serve as inspiration for poet, artist and filmmaker Julianknxx's new multi-screen installation at The Curve at Barbican Centre. In the exhibition, Chorus in a Rememory of Flight, Julianknxx takes on the role of poetic archivist. The artist collects and presents the performances and personal testimonies of Black choirs in port cities across Hamburg, Rotterdam, Antwerp London, Marseille, Barcelona and Lisbon. The artist states: "My exploration of the chorus as a means of resistance is deeply rooted in the experiences of the Black diaspora. This shared musical language serves as a way for us to come together, to unite and to collaborate. It's a form of radical therapy, a powerful means of healing that happens when we join our voices and spirits. Through this communal singing, we find strength and solace, creating a connection that is truly transformative."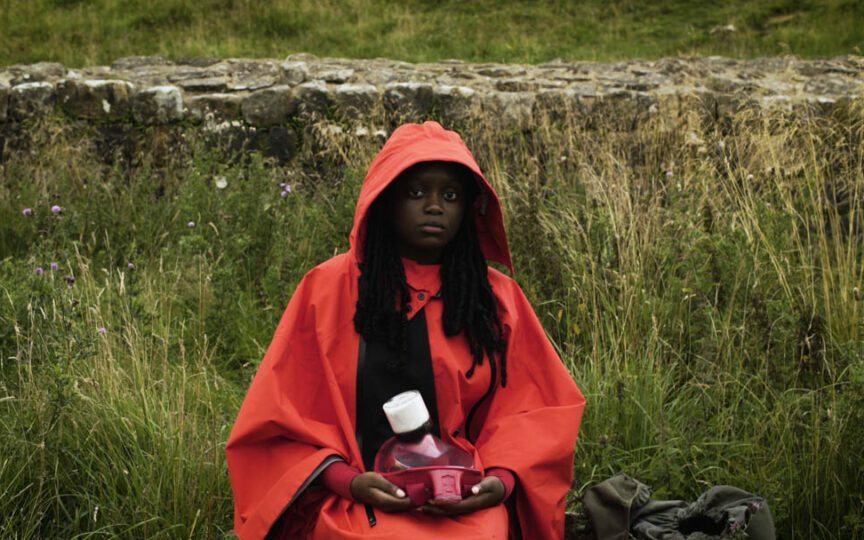 Larry Achiampong: Wayfinder | Baltic | Until 29 October
Larry Achiampong is an award-winning artist, filmmaker and musician who pushes the boundaries of audio, installation and video to explore notions of class, gender, cross-cultural and digital identity. Empty fields, open moors and ruined abbeys paint the landscape of Larry Achiampong's BAFTA-longlisted and Aesthetica Main Prize-winning film, Wayfinder (2023). It follows a young woman, The Wanderer, as she journeys through the English countryside from north to south. Along the way, she encounters recognisable landmarks – such as Hadrian's Wall, Lambley Viaduct and the beaches of Margate. Achiampong subverts ideas of settlement and imperial expansion. Territory is not for possession. Instead, England is positioned as a site of regeneration, challenging the limits of boundaries. Read Aesthetica's feature here.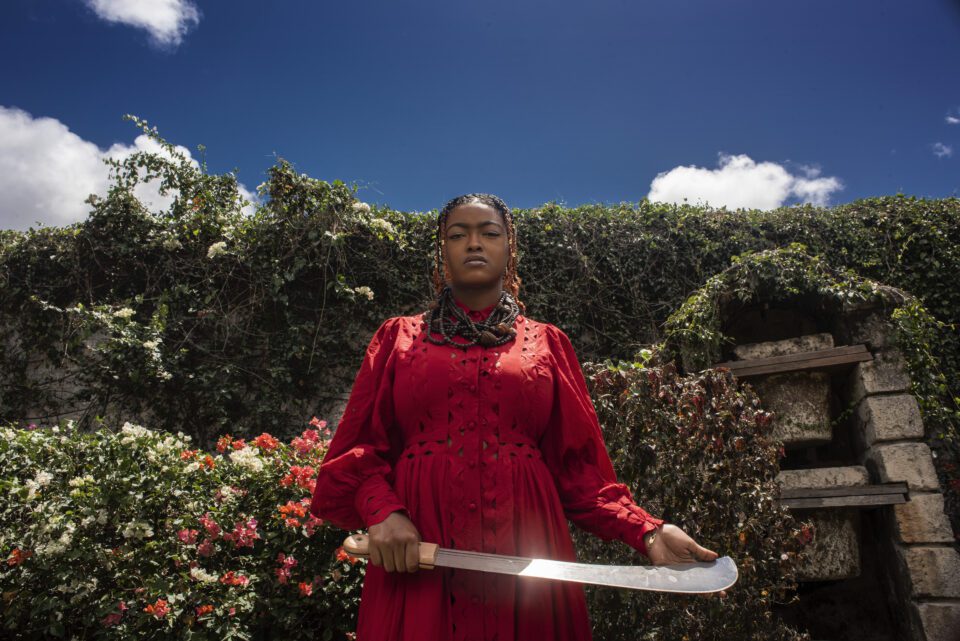 Alberta Whittle: create dangerously | Modern One | Until 7 January
Barbadian-Scottish multi-media artist Alberta Whittle (b. 1980) presents an expansive survey of her sculptures, installations, digital collages, drawings, watercolours and striking new work. At the heart of the show, titled Alberta Whittle: create dangerously, is the artist's dedication to compassion and collective care as a means of resisting racism and anti-Blackness. Through powerful and poetic storytelling, Whittle confronts topics such as the violence of colonialism, the legacies of the Transatlantic trade in enslaved people, and the impact of climate crisis. Moreover, the artist pulls apart the belief that "racism and police brutality is [just] an English problem or an American problem" by underlining Scotland's complicity in the structures of white supremacy. Often deeply personal, weaving stories of family and belonging, Whittle offers a message of hope, asking us to imagine a world outside of these damaging systems and ways of thinking. She states: "This is an exhibition about hope. It presents an opportunity for self-reflection, and to think about the types of power we hold in the world and how we can use it compassionately."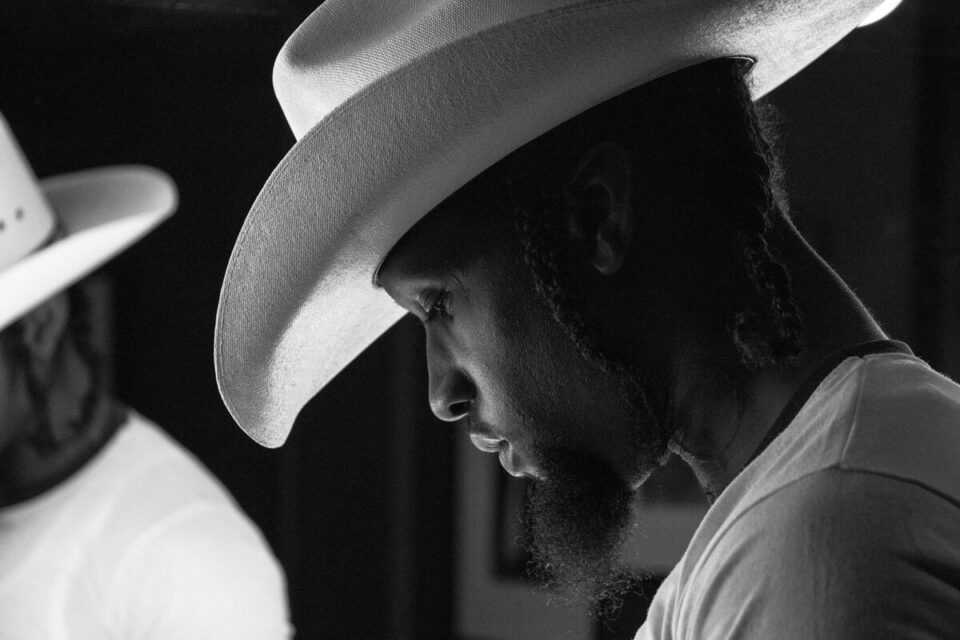 Here & Now: Black History Month Exhibition | Brady Arts Centre | 6 – 28 October 2023
Alternative Arts is an organisation that champions new talent and creates accessible cultural experiences. Every year, they organise a Black History Month exhibition that showcases the work of emerging photographers. Here and Now is the title of this year's edition, curated by Sarah Ainslie and Maggie Pinhorn. The show celebrates Black British creatives who use lens-based media to engage meaningfully with a wide range of contemporary topics that take inspiration from African and Caribbean culture in London. For instance, Taishan Henry's work observes the alternative rap musician, Denzel Himself, whilst Tanesha Lewis explores memories of her childhood growing up mixed-race. Elsewhere, Nicholas Olawunmi focuses on ingredients common in Nigerian cuisine. All 14 artists offer unique perspectives that meaningfully display the beauty, creativity and history across the Black diaspora.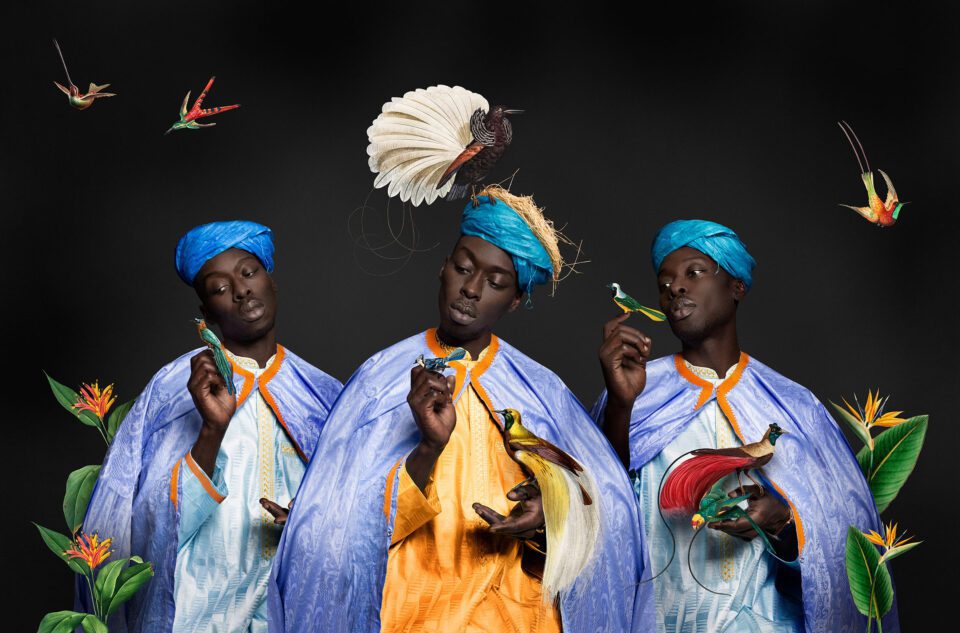 Omar Victor Diop | Fotografiska Stockholm | From 7 October
Senegalese contemporary artist Omar Victor Diop's (b. 1980) photographs often focus on history, the representation of diasporic experiences and the global politics of Black resistance. "Self-portraiture has become a way for me to embody historical figures that are important and relevant to current social conversations. Through my work I pay homage to them," he explains. Fotografiska introduces series such as Liberty (2017) that commemorate revolts by enslaved people, independence movements, social justice campaigns and the events that sparked them. Besides these works, Diaspora (2014) draws inspiration from sixteenth to nineteenth century portraits. Diop depicts Black figures who have risen to prominence in courts, science, politics and social movements across the world, yet are missing from conventional narratives. This show attempts to correct the discrepancies and inaccuracies of the western art canon.
---
Words: Diana Bestwish Tetteh
---
Image Credits:
Alberta Whittle. Lagareh–The Last Born (2022) Photo: Jaryd Niles-Morris Lagarehis co-commissioned and produced by Scotland + Venice and Forma for the 59th International Art Exhibition–La Biennale di Venezia Courtesy of the artist and The Modern Institute/TobyWebster Ltd., Glasgow.
Bianca Saunders. 'YELLOW' SS20 campaign. Shot and Styled by Ronan McKenzie.
Jamel Shabazz. Sisterly Love, Prospect Park, Brooklyn, circa 1992. © Jamel Shabazz.
Armet Francis, Carnival Sound System, London, c. 1980s. Courtesy the artist and Autograph, London. Supported by the National Lottery through the Heritage Lottery Fund.
Faluyi, 2022 © Ayo Akingbade. Courtesy the artist.
Àsìko, The Village Giant, 2022, 107 x 160cm, Edition of 5. Courtesy of the gallery Movart.
Julianknxx, Production still of Chorus in Rememory of Flight, 2023 © Studioknxx.
Larry Achiampong, Still from Wayfinder, (2022). Single-channel 4K colour film with stereo sound. 83 min. Commissioned by Turner Contemporary with MK Gallery and Baltic Centre for Contemporary Art. © Larry Achiampong. All rights reserved, DACS/Artimage 2022. Courtesy the artist and Copperfield, London.
Alberta Whittle Lagareh–The Last Born, 2022Photo: Jaryd Niles-Morris Lagarehis co-commissioned and produced by Scotland + Veniceand Forma for the 59th International Art Exhibition–La Biennale di Venezia Courtesy of the artist and The Modern Institute/TobyWebster Ltd., Glasgow.
Taishan Henry, Denzel Himself. Image courtesy of the artist.
Allegoria 6, 2021 – © Omar Victor Diop – Courtesy Galerie MAGNIN.