As COP26 opens in Glasgow and humanity ponders its last chance to prevent climate catastrophe, the Design Museum in London explores some of the approaches designers are proposing to tackle the problem of waste production on a grand scale.
Waste Age: What Can Design Do? explores how design is redefining fields from fashion to construction, from food and packaging to electronics, in an attempt to curb the excesses of throwaway culture. The first section of the show, Peak Waste, confronts visitors with information and interactive exhibits showing the sheer scale of global wastage. A "waste-tracker" will map the progress of discarded items from purchase to landfill.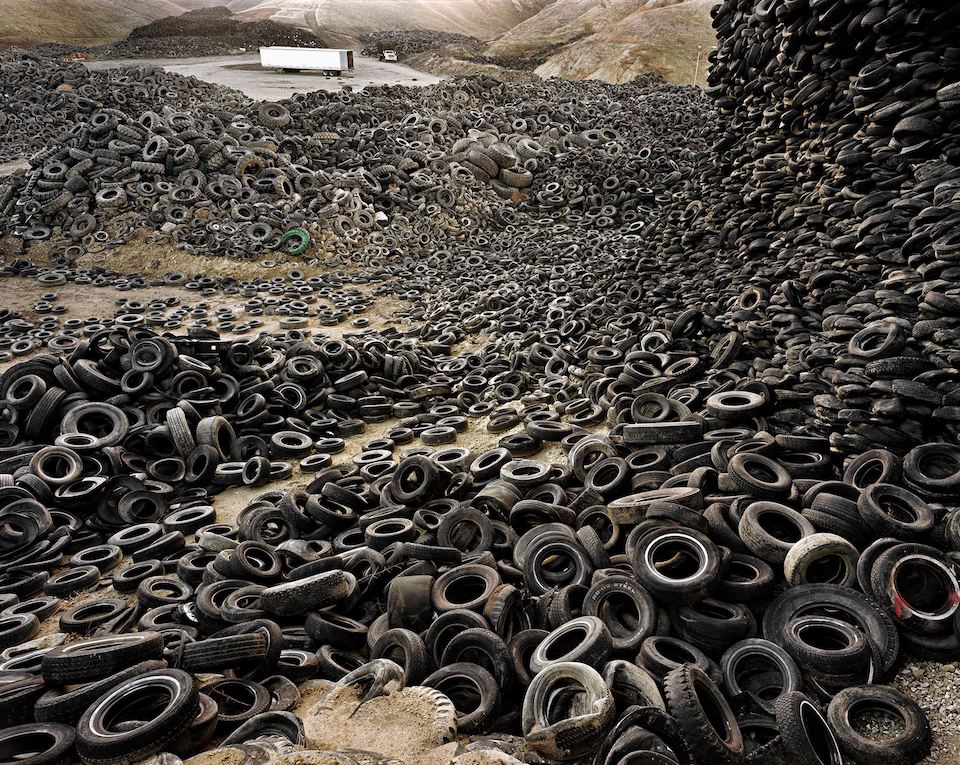 Shifting focus to optimism and solutions, subsequent sections of the show include Precious Waste, in which audiences will learn more about the raw materials used in everyday reproduction through a set of "object deconstructions" produced by Studio Drift. Meanwhile, recycled and sustainable fashion items by Stella McCartney and Bethany Williams will be displayed alongside a chair made from discarded fishing nets, and a number of new building resources and materials. These include the K Briq, which uses almost 90% less carbon than a regular brick.
The Post Waste section of the show explores different ideas for "circular" production methods, including those involving grown rather than synthetic materials. Clothes and packaging made from coconut, algae and corn husks will sit alongside a bench made from Agave plant leaves and a 3D-printed column partly composed of fungus. Attention is also trained on the gallery goer: what can we do as consumers (or post-consumers)? From embracing design for disassembly to sharing economies and tool libraries, this show outlines various routes to sustainability. As curator Gemma Curtin notes, "We must face the problem of waste. This is not just an exhibition, it is a campaign." The innovative items and processes on display at the Design Museum will, hopefully, serve as a spur to action.
---
Waste Age: What Can Design Do? runs at the Design Museum from 23 October. Find out more here.
Words: Greg Thomas
---
Image Credits:
1. An e-waste sorting and recycling facility, Belgium. Image by Recupel
2. Oxford Tire Pile , Westley, California, USA, 1999. Image by Edward Burtynsky, courtesy Flowers Gallery, London / Nicholas Metivier Gallery, Toronto